Real Estate News
A rent control battle is brewing on the Boston City Council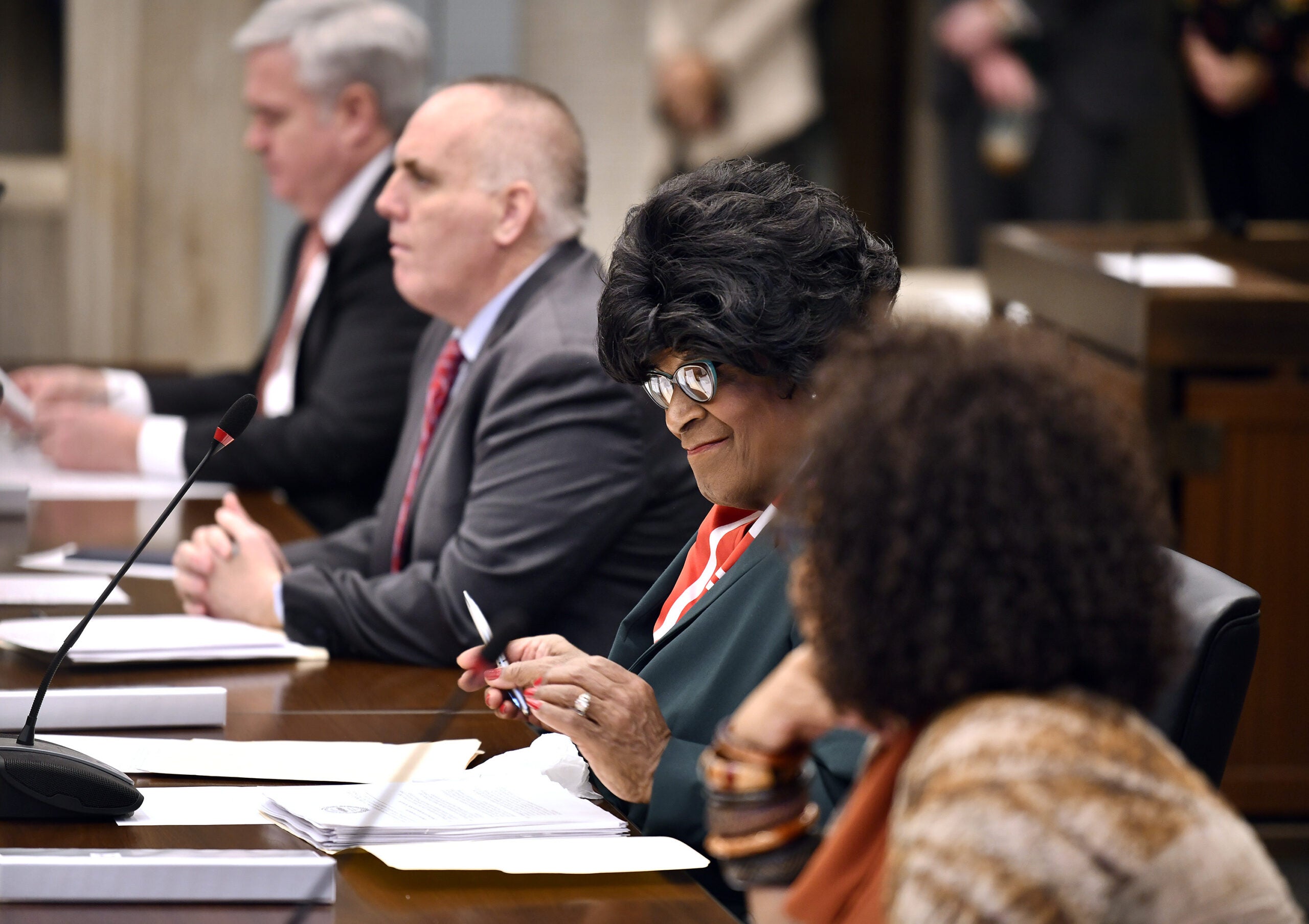 A measure introduced to the Boston City Council Wednesday pushing for a return to rent control spurred quick opposition from some councilors, who argued regulations would only hurt small landlords and choke the city's development boom.
Yet Councilor-At-Large Althea Garrison, sponsor of the home rule petition, presented her proposal as a needed tenant defense against the region's continuing housing crisis, in which she said people are being evicted at an alarming rate without cause.
Many are displaced "simply because of the greed and callousness of landlords," she said.
"Landlords frequently refuse to compassionately assist their tenants to adequately maintain the basic rights of housing," Garrison said. "I often say that elected officials talk about the need for affordable housing in Boston, but the problem is our concept of what is affordable housing in Boston is not real affordable in the real world."
Boston consistently falls within the rankings of the country's most expensive cities to live in, including a fourth-place standing in Zumper's list of highest rents in the United States.
The website put the median rent for a one-bedroom apartment this month at about $2,400.
Garrison's push for relief from rising costs echoes renewed discussion and proposals for rent control measures on Beacon Hill, 25 years after voters opted to ban the practice statewide.
While current state law allows cities and towns to enforce a six-month rent control period, afterwards the regulations become only optional for landlords.
Garrison said the time has come to take the law further. Her proposal seeks to scrap that volunteer clause while capping annual rent increases to 7 percent dependent upon annual changes determined by the Bureau of Labor Statistics.
Other aspects of the petition call for creating protections from eviction for certain month-to-month renters and mandating that municipalities and taxpayers do not compensate landlords for the cost of rent control. The measure, should it gain council approval, would also need a green light from state lawmakers.
Initial discussion during the meeting Wednesday re-surfaced shades of opposition to rent control from at least three councilors, Tim McCarthy, Mark Ciommo, and Frank Baker, who expressed worry over how regulations could potentially tie the hands of small landlords from improving their units.
Both McCarthy and Ciommo pointed to their own experience renting out their properties.
McCarthy, who said he bought his Hyde Park home in the 1990s, called rent control "an ultimate failure."
"Homeowners who have a two-family like myself, or a three-family, have no incentive to put new coats of paint on or redo the hardwood floors if there's an artificial cap on," he said.
Baker said neighborhoods saw blighted properties under past regulations. He stressed that there are landlords who offer their properties below market value that still provide good units to retain respectful tenants.
"The more regulations that we're putting on those small landlords, you're going to see less and less of the small landlords," he said. "The big players will always be there, and they'll always pay whatever they need to pay."
Ciommo said there should be other options to combat the housing crisis, including pathways to homeownership for people of color.
He also called on suburban towns outside Boston to create more housing to help offset the pressure mounting in the city.
"The value in my home from 2008 to 2012 went down. Nobody was crying a river for me or my tenants," Ciommo said. "I didn't raise their rents for seven years in a row. But I did that because I wanted to keep them and they were good tenants … that's what good landlords do, what small landlords do."
But not all landlords on the council were immediately closed off to the idea.
Councilor Lydia Edwards, who owns property herself, acknowledged most Bostonians are renters, adding that many were likely born after the previous era of rent control.
"What they do know is that they feel they cannot afford to stay in Boston no matter how many jobs they get, no matter how many great degrees they have from these excellent institutions, Boston is not welcoming to them because they cannot afford to stay because the rents are too high," Edwards said.
She urged that the council conduct a respectful "adult conversation" on rent control.
"We should not be throwing rocks at each other," said Edwards, who also Wednesday filed a zoning code amendment related to the impact new developments have on civil rights.
Rent regulations could also take many forms, she said, pointing to land trusts and incentives.
"We have to look at all the tools in the toolbox," Councilor Kim Janey said.