Real Estate News
Ask the Carpenter: How to fix a cracked wood door and a bad paint job
Ask the Carpenter's Rob Robillard discusses how to repair cracked doors, a bad paint job, and more. Get more expert advice at realestate.boston.com.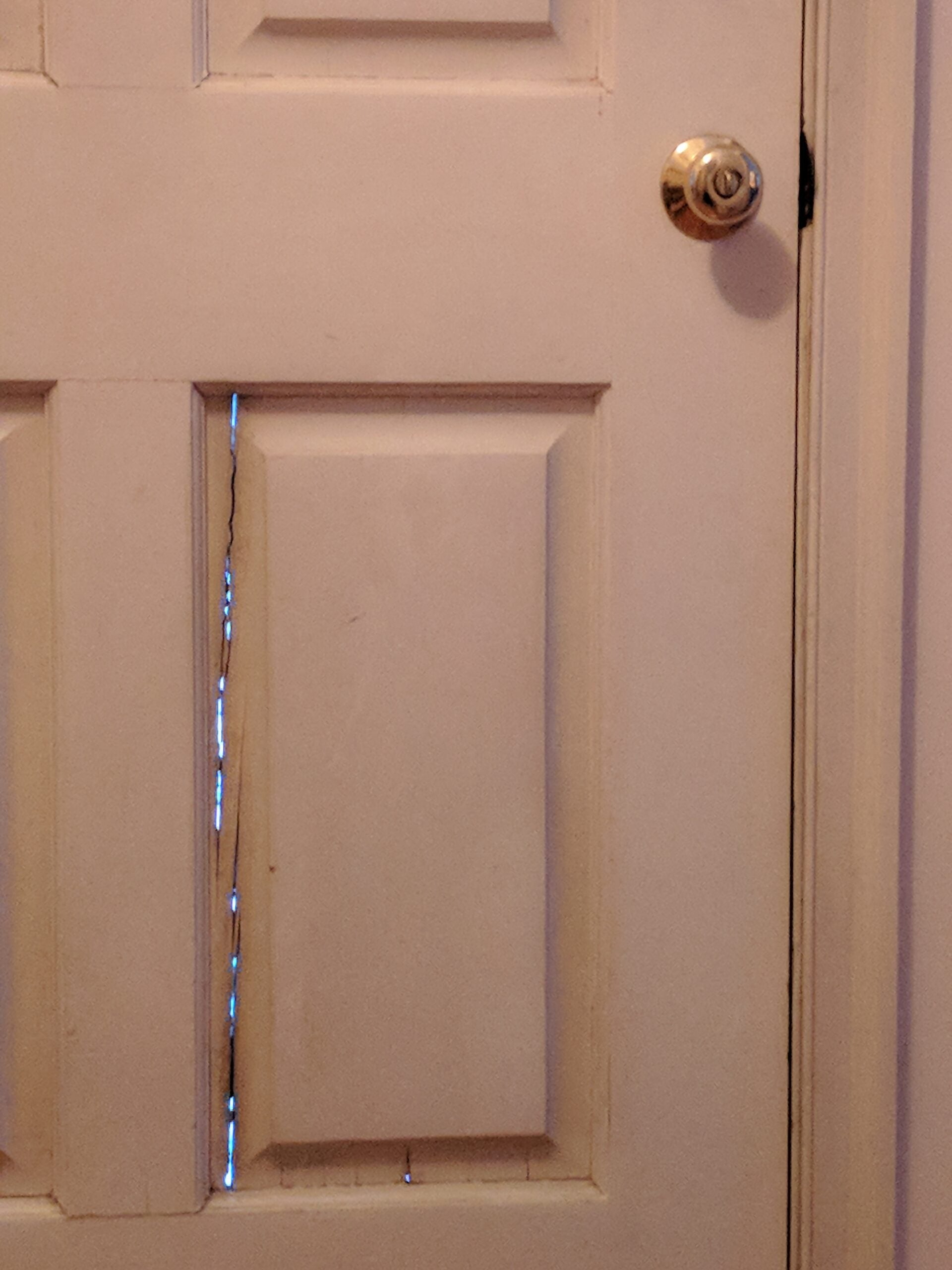 Q. There has been a crack in our front door for a long time. What kind of filler should I use to repair it?
VINNIE LAMENZO
A. My painter has repaired many of these on our job sites with great success. There is always a risk of the crack opening up, however. He uses West Systems' Six10 epoxy, then applies Abatron two-part wood epoxy. Make sure to have acetone handy during both phases in order to smooth the product into the desired shape and remove any excess.
Q. I had a porch in the back of my house that was stained dark brown. The wall of the house that was part of the porch was also stained dark brown. The rest of my house was painted white. A year and a half ago, we replaced the porch with a deck. I scrubbed the brown side of the house, primed, and then painted it. Now, when I stand in my backyard, I can see the brown seeping through. I don't have the primer any longer, but in retrospect, it must have been latex. What should I do now?
KATHY W.
A. I reached out to my friend Dan Frost at HDF Painting Inc. Dan told me that when going from a dark stain to a white, he uses two coats of primer (it is OK to use acrylic, but make sure it is 100 percent acrylic) and two coats of finish. In your case, he recommends a primer coat and a finish coat. If that fails, you may want to replace the offending siding.
Q. I have an old single-story house, built in the 1930s. I would like to improve the thermal insulation, but I need a vapor barrier under the floors. The crawl space does not accommodate a person. It is somewhat impractical to rip up all the wood floors and ceramic tiles. Do you have a solution, or can you direct me to the type of contractor I need?
D.F.
A. The most common solution is to hire a contractor to excavate your crawl space to improve access. Be mindful not to undermine any footings. If piers or footings are a concern, you should first consult a concrete contractor or structural engineer.
Another thought is to apply spray foam on the underside of the floor system, if possible.
At a minimum, cover what you can with a polyethylene vapor barrier under the guise that a little is better than none.
Dear Rob
From Gary Atkins: My wife and I were pleasantly surprised to see our question featured in your column ("Ask the Carpenter: Dealing with a leaking humidifier,'' Jan. 23). I hope it was of interest to other people as well.
In our case, the issue turned out to be perhaps too simple. A different technician came out and saw right away that the drain hose from the humidifier into the condensate pump somehow was not at a continuous descending angle, and, as a result, water was backing up into the unit. The technician replaced the hose. Problem solved. Everything should be so easy.
From Rob: Gravity matters — and so does hiring the right technician.
Rob Robillard is a general contractor, carpenter, editor of AConcordCarpenter.com, and principal of a carpentry and renovation business. Send your questions to [email protected] or tweet them to @robertrobillard. Subscribe to our free real estate newsletter at pages.email.bostonglobe.com/AddressSignUp.