Real Estate News
5 myths about mortgage down payments debunked
Prospective home buyers find saving for a down payment to be one of the biggest challenges in a high-cost housing market.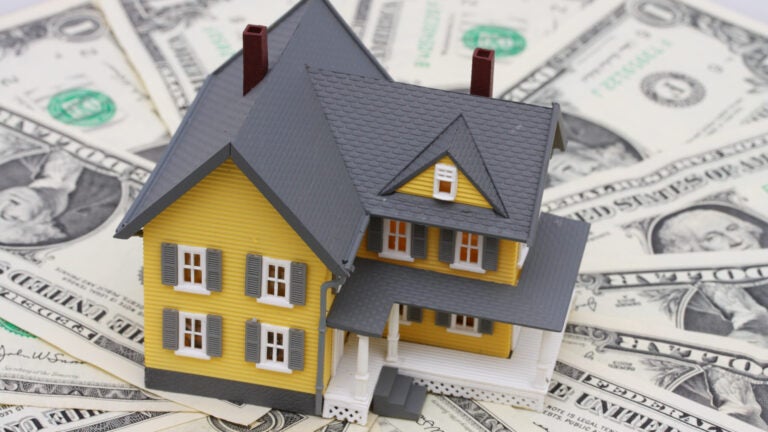 Prospective home buyers find saving for a down payment to be one of the biggest challenges in a high-cost housing market, but their perception of this obstacle may not match reality. Studies show there are numerous misconceptions about down payment requirements.
Here are a few of those myths debunked:
1. You need to make a down payment of 20 percent.
Unfortunately, many buyers overestimate the down payment they need to buy a home when the average down payment for first-time buyers is only about 6 percent, said Rob Chrane, CEO of Down Payment Resource.
A recent Urban Institute study found that 65 percent of buyers think they need a down payment of 15 percent or more.
Conventional programs offered by Fannie Mae and Freddie Mac, as well as MassHousing, require just 3 percent down, and FHA loans call for 3.5 percent.
Options for zero percent down include VA loans for qualified veterans and USDA loans in some rural communities, said Michelle Solomon, branch manager at Embrace Home Loans in Plymouth.
Lenders such as Embrace sometimes offer zero-down payment loans that combine a first and second mortgage without requiring private mortgage insurance, Solomon said.
2. The down payment must come from your savings.
Loan programs with private mortgage insurance allow gifts and grants as sources of down payment funds, said Mike Dirrane, senior managing director and chief sales officer for National MI, a private mortgage insurance company and chairman of MassHousing in Boston. In addition, MassHousing has first-time buyer programs that provide down payment assistance for up to 100 percent financing without any down payment requirement, he said. A study by Freddie Mac and Down Payment Resource found that in 2016, 10 percent of buyers nationwide got assistance from a nonprofit or government agency, 23 percent received a gift or loan from a family member or friend, and 16 percent secured a seller contribution for their down payment. A loan from your retirement account is also an option, Solomon said.
3. Down payment assistance programs are only for first-time home buyers.
Forty-one percent of homeownership programs are available for repeat home buyers, according to Down Payment Resource.
"It's also important to understand that a first-time home buyer is defined by HUD as someone who has not owned a home in three years," Chrane said.
4. You need great credit to get down payment assistance.
Low-down payment mortgage loans are available for borrowers with a minimum credit score of 620, Dirrane said. Qualifying incomes and home prices are adjusted based on area median income and housing prices, so the limits are higher in high-cost markets, Chrane said.
"Down payment assistance from MassHousing is available to low-, moderate-, and middle-income buyers throughout the state," Dirrane said. In Suffolk County, for example, the income limit for down payment assistance is $107,800.
5. A low down payment means sellers may not accept your offer.
Buyers using down payment assistance come to the table with extra funds that allow them to compete with other buyers, said Chrane, which means the seller doesn't have to take a lower offer to sell faster to a cash buyer.
"In fact, down payment assistance may cover items like closing costs and seller-paid costs, allowing the seller to gain even more," he said. "It helps to provide documentation about the program and your approval along with your offer."
Subscribe to the Globe's free real estate newsletter — our weekly digest on buying, selling, and design — at pages.email.bostonglobe.com/AddressSignUp. Follow us on Facebook and Twitter @globehomes.