Real Estate News
A Boston nonprofit created an online tool to help people facing eviction. Now the city is helping it expand.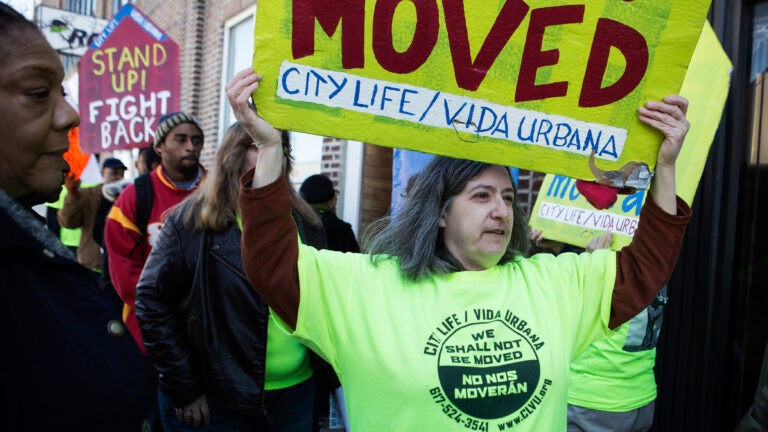 For decades, Greater Boston Legal Services has offered legal clinics for tenants facing eviction. But the organization noticed those face-to-face meetings weren't accessible to everyone.
First off, they took hours. Group sessions meant everyone had to go through the same 300 questions, even if their cases were simpler than their peers'. And those issues only applied to tenants who actually made it to the clinics.
Many people work during the day, have a disability that makes it difficult or impossible to leave their home, or just can't make it to an hours-long meeting on a Monday.
Quinten Steenhuis wanted to reach those people.
"I realized there were a lot of people we weren't seeing in our office, a lot of people that we weren't helping," he said.
Steenhuis has been a housing attorney with Greater Boston Legal Services for 11 years and has a background in coding. On his website, he calls himself "A Nonprofit Techy."
In 2017, he started working on the Massachusetts Defense for Eviction, or MADE, an online tool that guides tenants through paperwork, provides text and email reminders for important deadlines, and more.
The City of Boston announced a partnership with Greater Boston Legal Services on Wednesday to expand MADE and help more people facing eviction.
Alexander Sturke, a spokesperson for the Department of Neighborhood Development, said Boston Mayor Martin Walsh is committed to preventing displacement. Walsh also announced a housing security legislative package in January.
"Helping the citizens of Boston stay in their homes is crucially important," Sturke said.
The city is providing funds to update the platform to offer Chinese, Haitian Creole, Portuguese, and Vietnamese. It is currently available in English and Spanish.
Around 100 people have been using the tool each month since its release last year, Steenhuis said, but more than 15,000 Massachusetts residents were evicted in 2016, according to Princeton University's Eviction Lab. He hopes MADE can reach more of them.
Anyone who has access to a phone, tablet, or computer can use the tool, and tenants who struggle with literacy can use its audio narration feature. It can be used anywhere in the Commonwealth, and other states have permission to develop versions of it using their own laws.
Language in the program was authored and vetted by housing attorneys at Greater Boston Legal Services, and Steenhuis said it saves time for tenants, lawyers, and landlords.
MADE walks tenants facing eviction through paperwork and legal processes using simple explanations and videos. Complicated words and phrases appear in green and users can click on them to read a definition.
The whole process takes from 25 to 90 minutes.
Greater Boston Legal Services still offers eviction help clinics, but tenants can now work at their own pace using MADE and ask for help when they need it.
Annie Zhang, program manager at the Office of Housing Stability, said MADE is powerful because it helps reach people who may otherwise go without legal assistance.
"MADE helps us cross barriers," she said. "Nothing like this really has existed before."