Real Estate News
Coronavirus: Should you keep your windows shut this spring?
Birdsong, blossoms, and balmy weather may tempt everyone to throw open the windows. Here's what doctors have to say about that.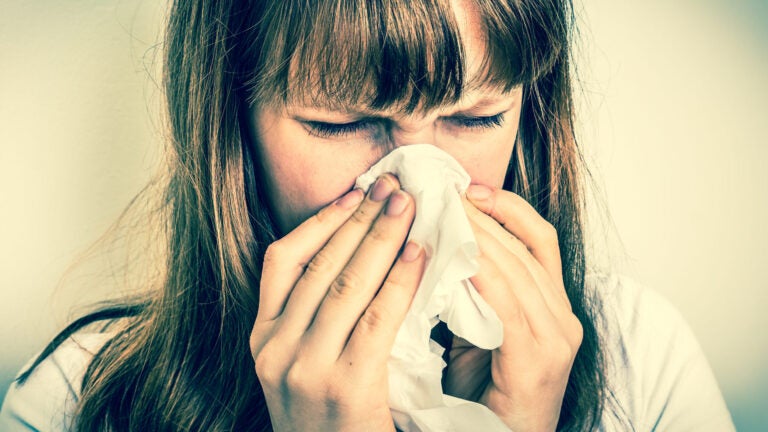 Spring's chirping birds, abundant blossoms, and warmer air tempt everyone to throw open the windows to let the breezes and sunlight chase away the winter blues. But this spring, with the COVID-19 virus on everyone's mind, should you keep your windows shut as you follow the governor's stay-at-home order?
The good news: Your risk of catching the COVID-19 virus through a window is nearly nonexistent.
"When it comes to COVID-19, it's hard to identify a true 'zero-risk' scenario," said Dr. Shira Doron, an infectious disease physician and hospital epidemiologist at Tufts Medical Center. "However, for most dwellings and workplaces, unless someone is right on the other side of that open window, fresh air is a good thing."
Dr. Cassandra M. Pierre, an infectious diseases physician and medical director of public health programs at Boston Medical Center, has twins in diapers and says she opens her windows as often as possible to keep the air circulating.
"The primary way the virus spreads is from respiratory droplets when someone coughs or sneezes," said Pierre. "Those droplets drop to the floor or another surface pretty quickly. The secondary way people are getting it is from surfaces. There's some controversy about whether the virus can be airborne for longer distances, but unless someone is standing outside coughing, it's fine to keep your window open."
Experts say fresh air actually helps reduce exposure to the virus.
"Opening your windows has an important benefit of increasing the turnover of air in the house," said Dr. Richard Ellison III, an epidemiologist at UMass Memorial Medical Center in Worcester. "If someone in the house is sick with a virus and shedding the virus into the air, the fresh air will dilute out the concentration of virus and send it outside."
In addition, Ellison said, the ultraviolet light present in sunlight should kill the coronavirus. That means that outside air is likely to contain less virus than the air in the home of someone who is sick.
"In a 2004 publication comparing two hospitals in Vietnam caring for patients with SARS, a very similar virus, no transmission was seen in the less modern public hospital that had high ceilings, fans, and open windows compared to the modern private hospital that had smaller rooms and air conditioning," Doron said.
The CDC recommends opening windows as part of its COVID-19 guidance to improve ventilation.
For allergy sufferers, however, spring can be their least favorite season because pollen and other particles burst into the air as the flowers bloom and trees turn green.
"In most cases, it's better for people with allergies to keep their windows closed," said Pierre. "However, from midafternoon to early evening is a better time to open them. Allergies won't be triggered as much during those times of day compared to morning or nighttime."
If you can afford it, said Pierre, you may want to look into purchasing an air purifier to place next to your window to trap particles or new screens that filter some allergens.
"If someone has severe spring allergies, opening the windows is likely to bring in more pollen, so the allergic individual will have to balance the risk of being exposed to pollen that will worsen their allergies versus the benefit of getting rid of internal air," said Ellison. "For someone with allergies who is not living with someone with COVID-19 or another respiratory virus, they may decide it's better to keep the windows closed to avoid pollen."
Concern about COVID-19 is creating anxiety for many allergy sufferers.
"Ask yourself: 'If I have allergy symptoms, will I be overcome by worry that I might have COVID-19?' " said Doron. "If the answer is yes, leave them closed."
Subscribe to the Globe's free real estate newsletter — our weekly digest on buying, selling, and design — at pages.email.bostonglobe.com/AddressSignUp. Follow us on Facebook, Instagram, and Twitter @globehomes.