Real Estate News
These coronavirus-era homework stations get high marks
Children need places to Zoom, to study, and to socialize. Here's how designers have worked it all out.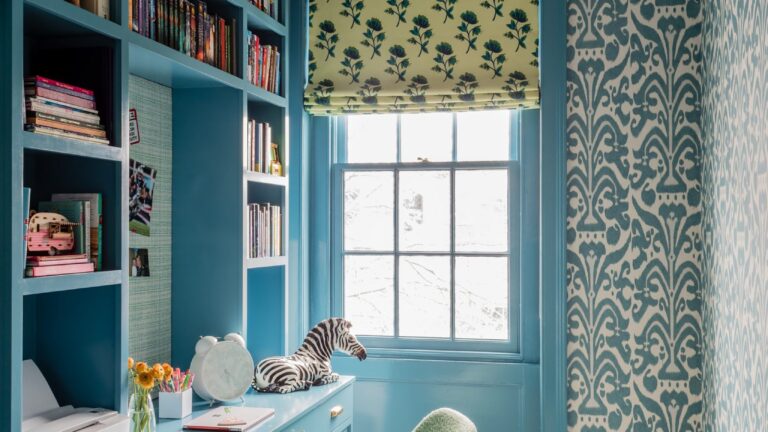 "My 11-year-old works from the space formerly known as mom's office," said Caroline Counselman, who has been organizing her family's schedules and such from the kitchen island since her sons' schools pivoted to online learning. "He's settled into my little nook quite nicely."
Before that, the boys — ages, 15, 13, and 11 — all used the kids' office. However, given the constant stream of Zoom sessions, Counselman quickly realized that the school day would go more smoothly if each had his own workstation. Her eldest son uses the kids' office, her middle son works in his bedroom at a desk they pulled in from another part the house, and the youngest is at her desk off the kitchen, which overlooks a busy street.
"Seeing the community helps you feel less isolated when you're going through something like this," Counselman said. "Yesterday I heard him recite a haiku he wrote about the rain, which probably came from staring out the window."
(How to create the perfect homework space.)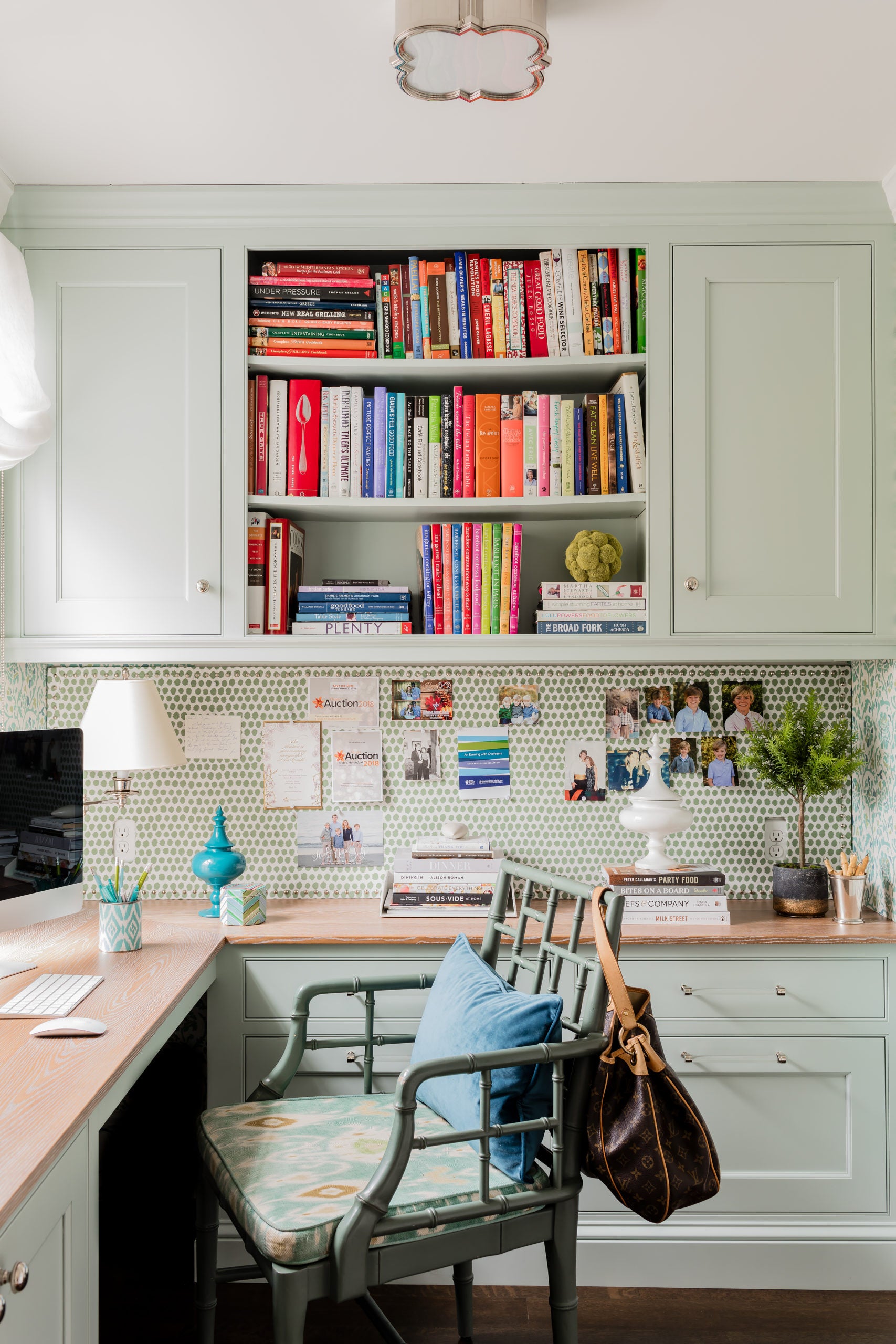 Robin Pelissier, who designed the workspaces along with other rooms in the Counselmans' Hingham home, has pulled together more homework desks than she can count. With four boys of her own now in their 20s, she is particularly well qualified. "Kids want to be in the epicenter of the house," Pelissier said. "They seem to thrive in chaos."
That said, parents have found that siblings Zoom-ing side by side isn't ideal. Remote classes for little kids involve chatter and dancing, while older students convene in groups to decode formulas and analyze texts. Pricey noise-canceling headphones solves what each kid hears, but microphones pick up background noise, making participation a problem.
Beacon Hill-based designer Annsley McAleer is thankful that she turned the small junk-collecting space next to her daughters' bedrooms into a homework room a year ago. It's where her 12-year old now spends much of the day. "She liked working there before, so it was an easy transition," McAleer said. "We're glad there's a door to close, because she can be loud."
Her 10-year-old is ensconced in a nook on the fourth floor next to McAleer's design office, where her associate worked pre-COVID-19. "We'll have to clear off the 10,000 colored pencils when she comes back," McAleer said. There's also a blanket, a pillow, and an American Girl doll. "She's turned the office into a nest situation," McAleer said. "After class she climbs under the desk to chat with her friends."
Some designers are getting calls from families sheltering in homes built as vacation getaways. "I have a client with four kids who were up in New Hampshire skiing over spring break," said Newton-based designer Jessica Seth. "They called saying, 'We're staying and we need desks!"
The solution: An extra monitor on the parents' desk for the third-grader, who needs to work next to an adult, and a new console-style writing desk that fits in a hallway for the sixth-grader. The eighth- and 10th-graders are working at a Ping-Pong table set up as back-to-back desks in the bunk room. Seth said, "I found an outdoor one so they can relocate it to the patio when this is over."
Take a look at more top-notch homework stations: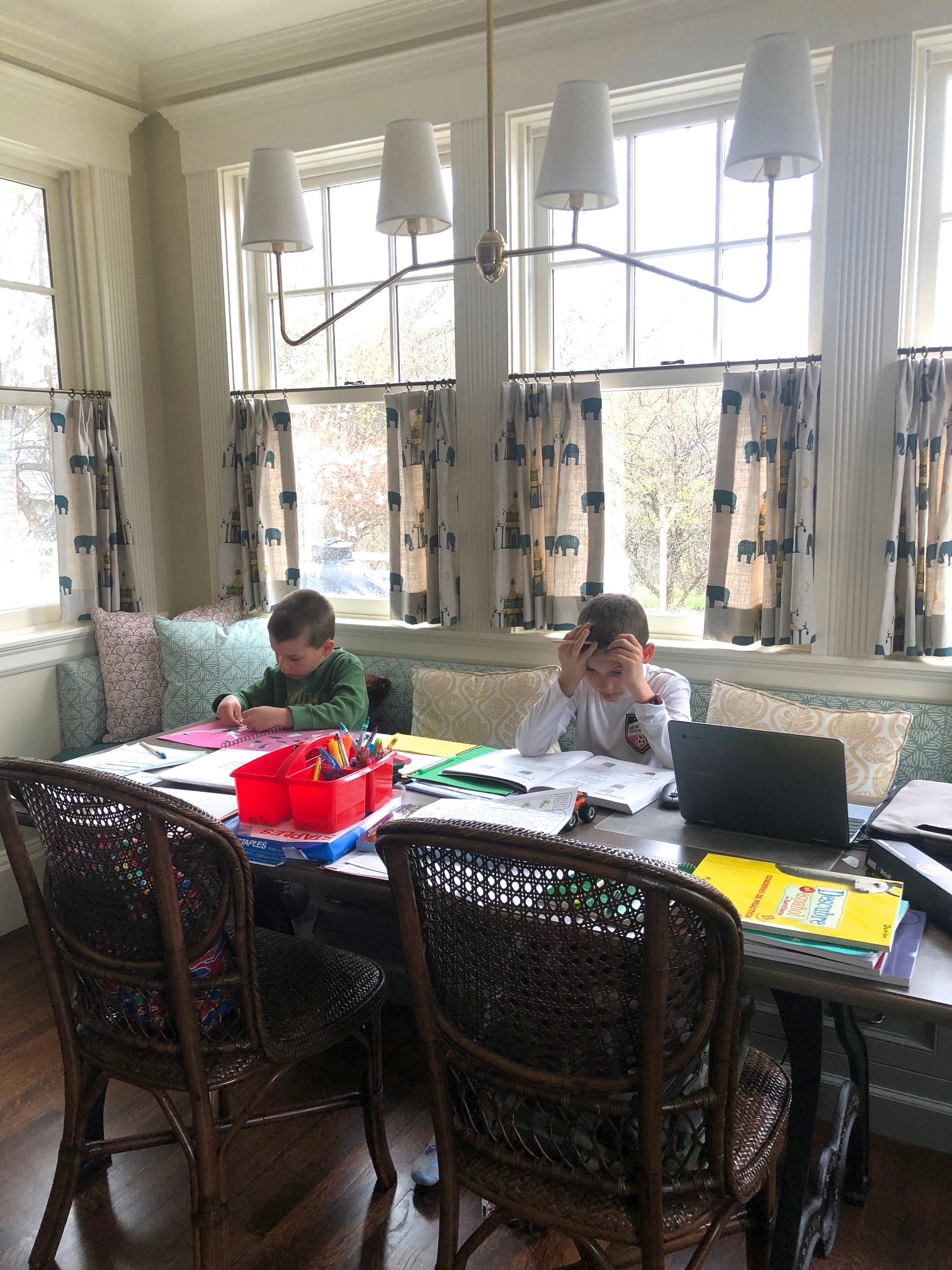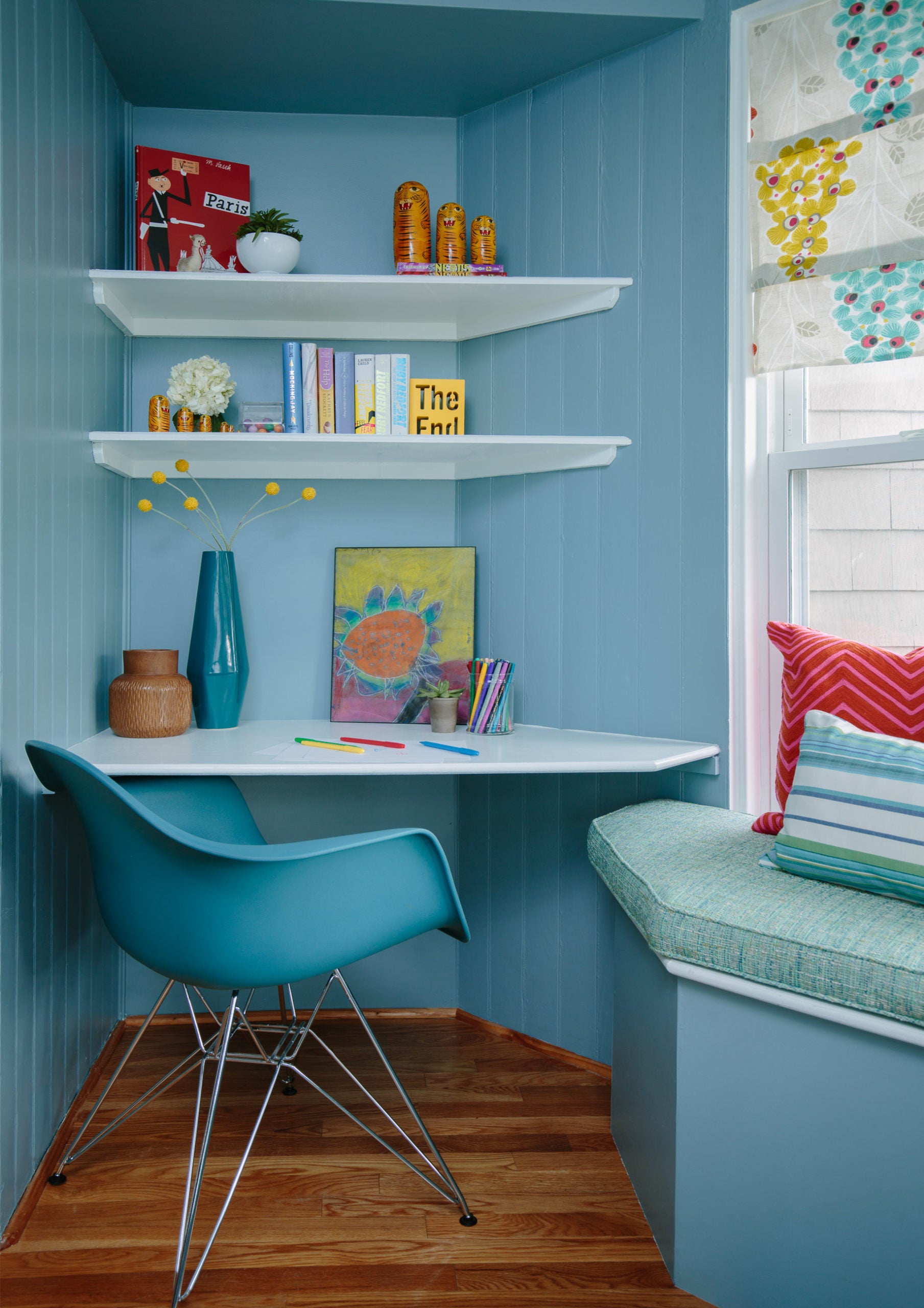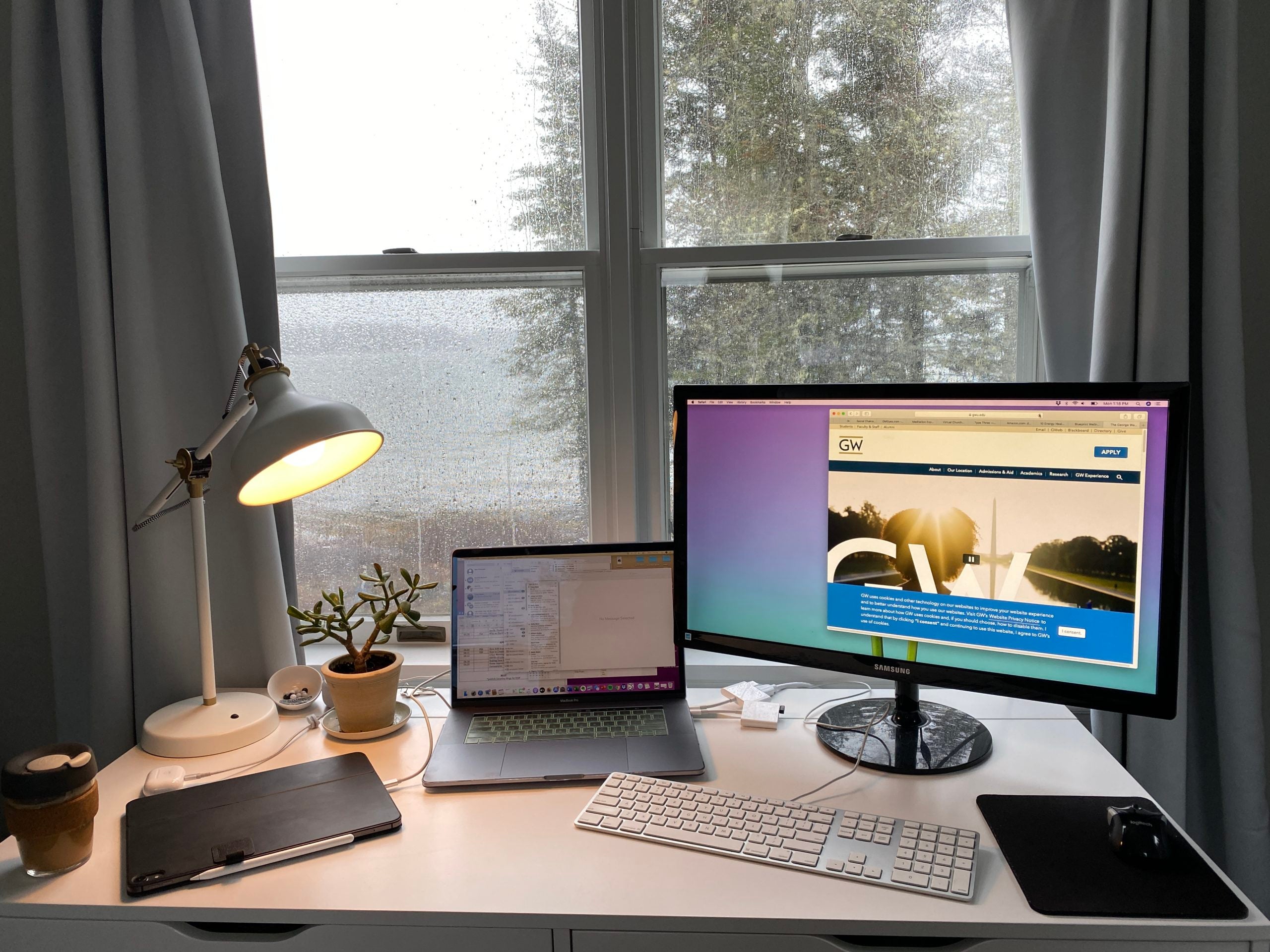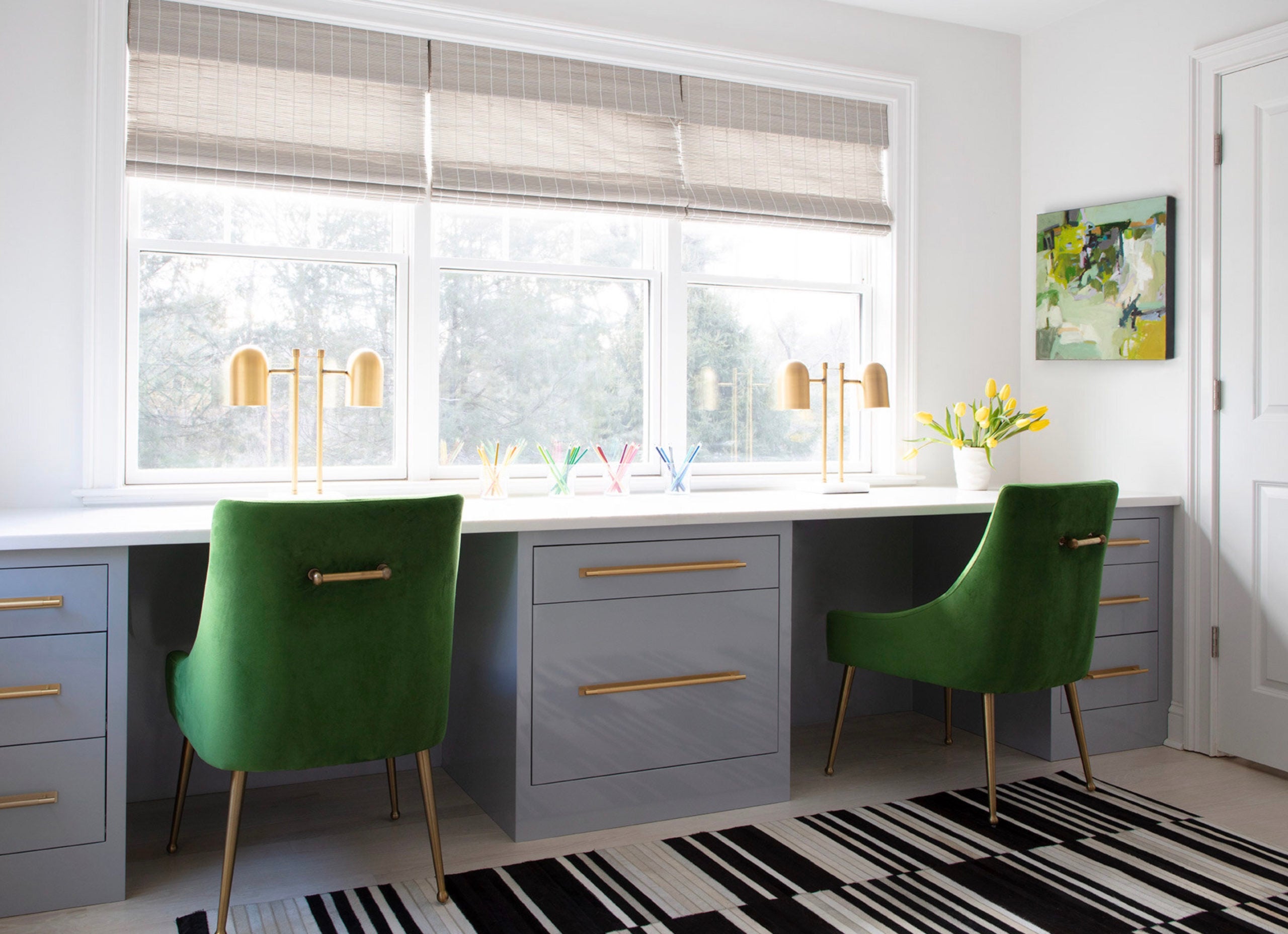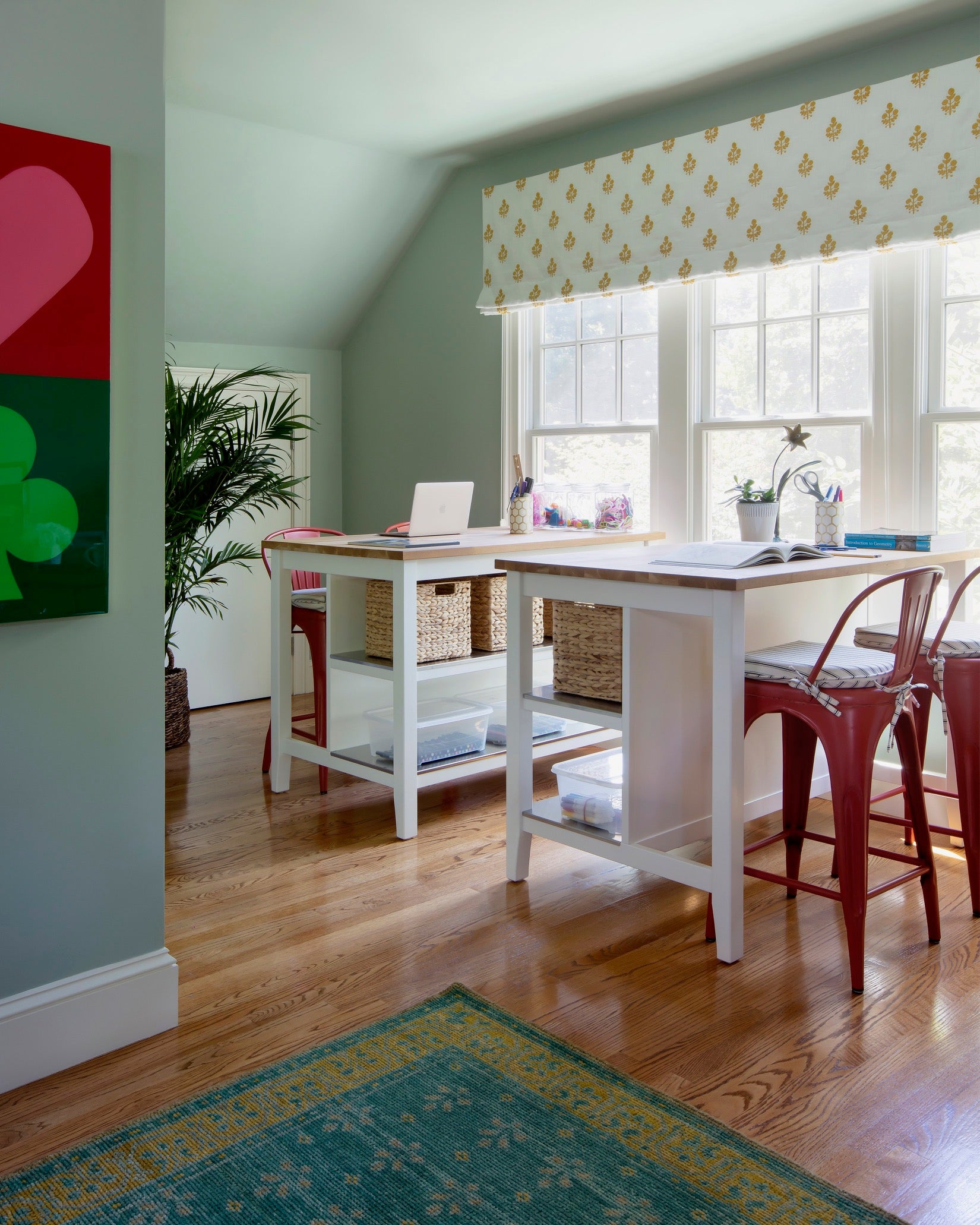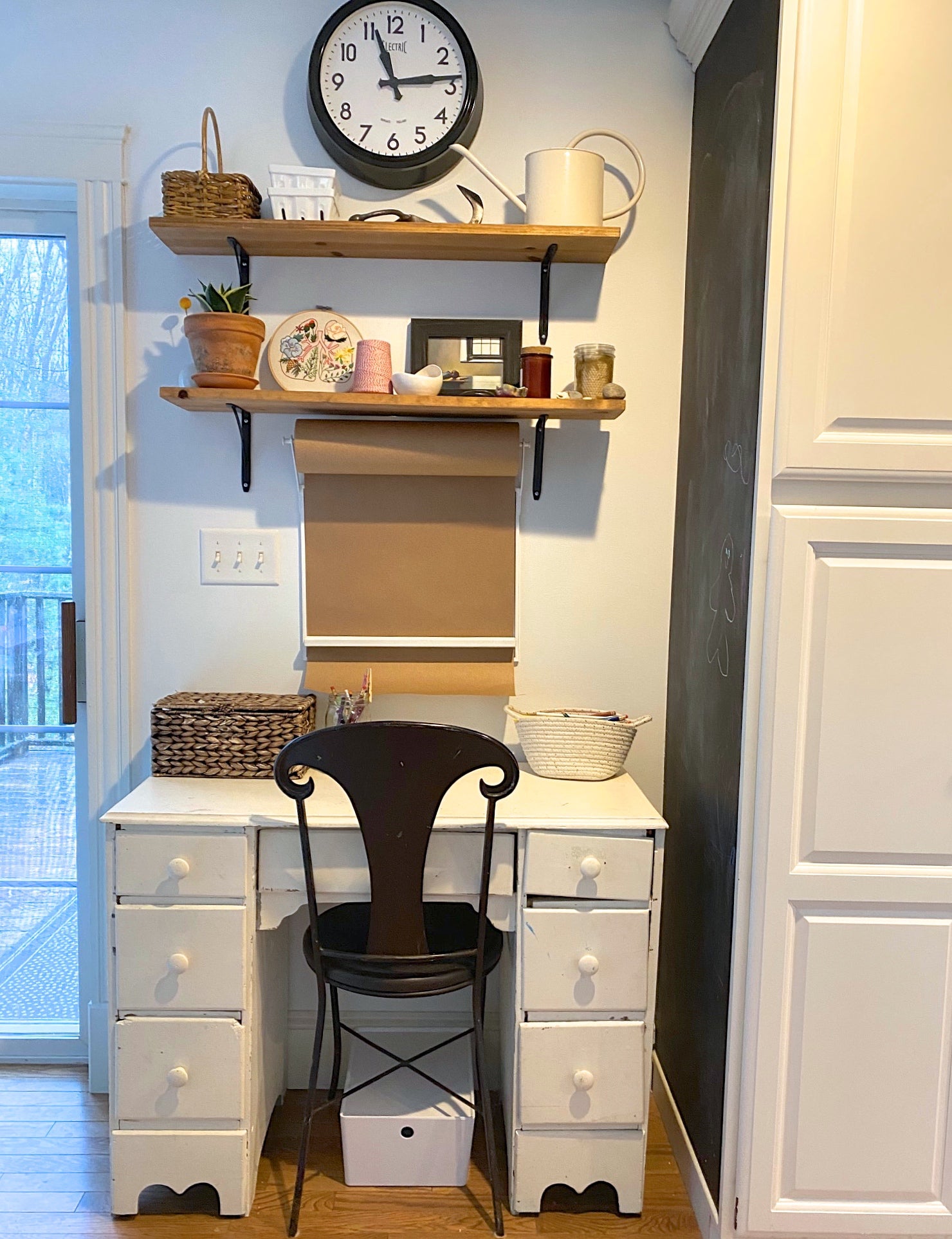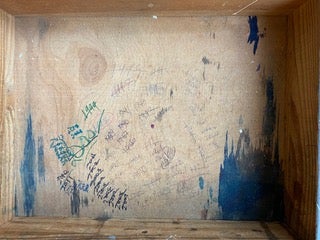 Subscribe to the Globe's free real estate newsletter — our weekly digest on buying, selling, and design — at pages.email.bostonglobe.com/AddressSignUp. Follow us on Facebook and Twitter @globehomes.