Real Estate News
Heating oil prices are down. Is now the time to lock in a price?
The average consumer price for heating oil in Massachusetts dropped from $2.41 a gallon on March 31 to $2.13 as of April 20.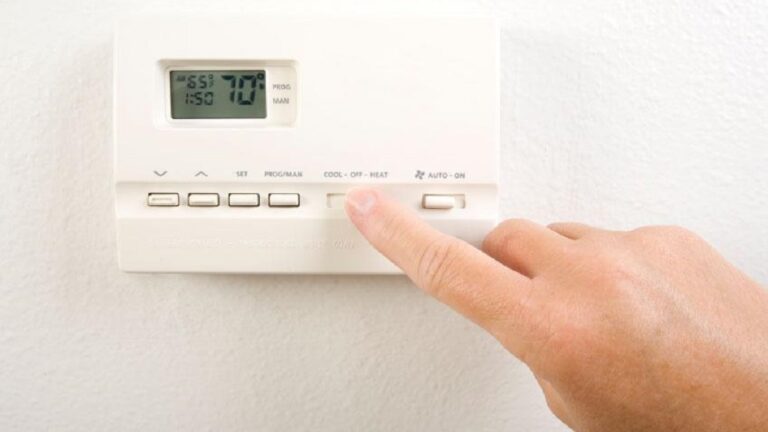 It wasn't just gas prices that tanked when the cost of crude oil slid into negative territory for the first time in US history. The price of heating oil also dropped.
The average consumer price for heating oil in Massachusetts dropped from $2.41 a gallon on March 31 to $2.13 as of April 20 — the day before overall oil prices slid below zero.
The year-over-year decline was even sharper — roughly 32 percent: Heating oil in Massachusetts averaged $3.15 a gallon in March 2019, based on the average winter fillup of 100 to 150 gallons and not including any discounts providers offered.
More than 27 percent of Massachusetts households, or 707,835, use petroleum-based, crude-derived heating fuel to warm their homes (99 percent of this is heating oil; the remainder is kerosene). The drop in crude oil prices could mean significant savings heading into next fall and winter — but consumers are facing a lot of uncertainty.
"I will say I haven't seen the market crash as consistently as it has over the last month and a half, two months," said Josh Nolan, vice president of sales and marketing at South Hadley-based FSi Propane and Oil. He said prices have fluctuated wildly because of wars or refinery problems, but "I think we're in a very different situation. This is really a demand issue."
The uncertainty is due to a few factors, including the pandemic's disruption to travel and normal work routines. As states start to ease their stay-at-home advisories, more people will begin driving again, increasing overall demand — and crude oil prices are expected to follow.
Moreover, heating oil is understandably seasonal. A household in the Northeast might use 800 to 1,200 gallons from October to March and very little during the other months, according to federal estimates, so a price drop from March to April may have been expected.
Extrapolating out from this can be tough in the best of circumstances due to variables such as global supply and the weather. Add to this what the federal Energy Information Administration describes in its short-term forecasts for fuel needs as "heightened levels of uncertainty" from the pandemic, and consumers have a real headache on their hands.
Right now, the EIA is forecasting a continued decline in heating oil prices through the summer due to the pandemic."The COVID-19 pandemic has caused significant changes in energy fuel supply and demand patterns," the agency said.
It is not forecasting that residential heating oil prices will return to near the levels they were in the winters of 2018 and 2019. A gallon of heating oil averaged $3 in 2019 nationwide, for example, according to EIA estimates not adjusted for inflation. The EIA forecasts that it will average $2.47 in 2021. For 2020 so far, it's been $2.45 a gallon.
But that might change if demand for oil spikes following the lifting of stay-at-home advisories and the return to some semblance of economic normalcy.
Finally, consumers face a further level of uncertainty tied to these unsettled prices: how to pay. Many Massachusetts households either ink a long-term contract at a fixed price for a certain volume of heating oil or buy as they go, depending on the weather, their needs, and financial circumstances. Consumers can also often pay a fee to cap the price per gallon for a set period of time. This setup can protect a user against price spikes.
Some distributors say this may be an especially good year to lock in a price long-term due to those sharp pandemic-related declines. "You can pre-buy oil for under $2 a gallon right now," Nolan said, "and most everyone we've mailed letters to have called back and said, 'This is a great deal.' "
Governor Charlie Baker's stay-at-home advisory is scheduled to end May 18. Nonessential businesses are expected to reopen over the following weeks and months. While the economy could rebound — giving households more money to spend — a full recovery could take a while. The latest jobless figures underscore that: Jobless claims in Massachusetts topped 893,000, or 24 percent of the labor force, The Boston Globe reported last week.
What's more, the EIA estimates have the price of heating oil increasing from a seasonal nadir in July — but again not to the levels seen the past few winters.
It all comes down to weighing the possible peace of mind that comes with a long-term contract against the possibility that prices will go even lower because of the pandemic or a mild winter. This past winter was especially mild. The state offers tips on weighing a contract vs. a buy-as-you-go plan.
Doing your homework before you agree to anything is key, according to Eric Mohan, delivery manager for Somerville-based Cubby Oil and Energy.
"As long as you're buying oil from a reliable source that you trust," he said, "people will be good going into the fall."
Subscribe to the Globe's free real estate newsletter — our weekly digest on buying, selling, and design — at pages.email.bostonglobe.com/AddressSignUp. Follow us on Facebook, Instagram, and Twitter @globehomes.