Real Estate News
Delayed because of the pandemic, property taxes are due today in several communities (June 1)
Get the latest information on property tax deadlines in nine Eastern Massachusetts counties.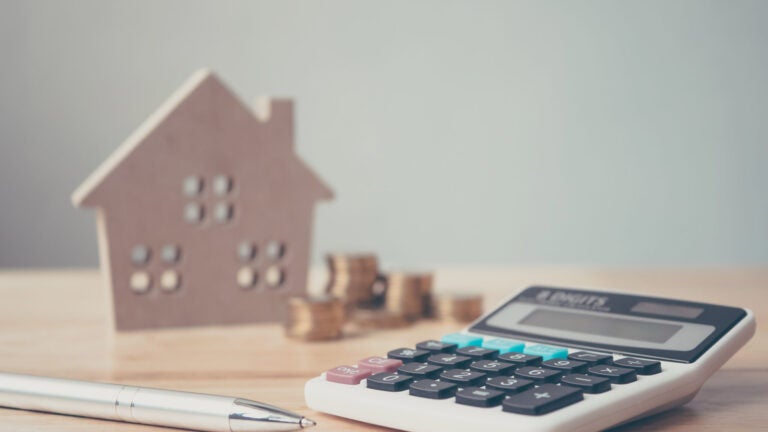 Taxes have been said to be one of life's guarantees, but that was before the COVID-19 pandemic struck.
The deadly pandemic has caused hundreds of thousands of Massachusetts residents to file for unemployment. For the week of May 17-23, a total of 37,618 filed a new unemployment claim.
Since March 15, more than 897,200 people have filed for unemployment, and overall, 518,796 people applied for Pandemic Unemployment Assistance, according to the the state Executive Office of Labor and Workforce Development.
Bearing that in mind, many communities have allowed residents to defer property tax payments. Here's a look at which communities are doing that in Suffolk, Middlesex, Essex, Norfolk, Bristol, Plymouth, Barnstable, Dukes, and Nantucket counties:
| | | | | | | | |
| --- | --- | --- | --- | --- | --- | --- | --- |
| County | Community | Old Deadline | New Deadline | Process | | | |
| Suffolk | Boston | May 1 | June 1 | N/A | | | |
| | Chelsea | March 10 or later | June 1 | New deadline applies to property tax exemptions. Residents who pay prior to June 29 will not accrue interest or penalty. Payments made after June 30 will collect a month's interest. | | | |
| | Revere | May 1 | June 1 | The new deadline also applies to property tax exemption applications, originally due April 1. Interest and penalties waived on any payments due March 10 or after if the payment is made before June 30. | | | |
| Middlesex | Acton | May 1 | June 1 | No fees or interest as long as paid before June 30. | | | |
| | Arlington | May 4 | June 1 | Applies to exemption applications. No penalties or fees as long as paid before June 30. | | | |
| | Ayer | May 1 | June 1 | Applies to exemption applications. Interest and penalty waived if payments are made before June 30. | | | |
| | Bedford | May 1 | June 1 | New deadline applies to property tax exemption applications. | | | |
| | Boxborough | May 1 | June 1 | Also applies to applications for property tax exemptions | | | |
| | Burlington | April 1 or May 1 | June 1 | Applies to exemption applications. Interest waived if paid before June 30. | | | |
| | Cambridge | | June 1 | Applies to exemption applications. Interest waived if payments made before June 29. | | | |
| | Carlisle | May 1 | June 1 | Applies to exemption applications. Interest waived if payments made before June 30. | | | |
| | Chelmsford | May 1 | June 1 | Applies to exemption applications. Interest waived if payments made before June 30. | | | |
| | Concord | May 1 | May 1 | The town voted to keep the deadline, but to waive interest or fees if payments are made before June 30. | | | |
| | Dracut | March 10 or after | June 1 | N/A | | | |
| | Everett | April 1 or May 1 | June 1 | Applies to property tax exemption applications. No penalties or interest if paid before June 30. Payments will be due June 1 even if municipal buildings remain closed. | | | |
| | Framingham | On or after March 10 | June 1 | No penalties or fees as long as paid before June 30. | | | |
| | Groton | N/A | June 1 | N/A | | | |
| | Holliston | April 1 or May 1 | June 1 | Applies to exemption applications. No interest if paid before June 30. | | | |
| | Hopkinton | May 1 | June 1 | Applies to exemption applications. No interest if paid before June 30. | | | |
| | Lexington | May 1 | June 1 | Applies to exemption applications. No interest if paid before June 30. | | | |
| | Lowell | On or after March 10 | June 1 | Also applies for exemption applications. No penalties or interest if payments are made before June 30. | | | |
| | Malden | N/A | June 1 | Applies to exemption applications. No interest if paid before June 30. | | | |
| | Marlborough | May 1 | June 1 | N/A | | | |
| | Maynard | N/A | June 1 | No penalties if paid by June 30. | | | |
| | Medford | May 1 | June 1 | Applies to exemption applications. No interest if paid before June 30. | | | |
| | Melrose | April 1 or May 1 | June 1 | Applies to exemption applications. No interest if paid byefore June 30. | | | |
| | Newton | N/A | June 1 | N/A | | | |
| | North Reading | May 1 | June 1 | Interest or penalties waived if paid by June 30. | | | |
| | Reading | May 1 | June 1 | Interest and penalties waived on bills due between March 10 to June 30. Applies to exemption applications. | | | |
| | Shirley | May 1 | June 1 | Only applies to fourth-quarter bills. | | | |
| | Somerville | May 1 | June 1 | No interest or penalties if paid by June 29. | | | |
| | Stoneham | On or after March 10 | N/A | The town will consider waiving interest or penalties on a case-by-case basis if payment is made after its due date but before June 30. | | | |
| | Stow | N/A | June 1 | Interest or penalties waived if paid before June 30. | | | |
| | Sudbury | N/A | June 1 | N/A | | | |
| | Tewksbury | May 1 | June 1 | Interest or penalties waived if paid before June 30. | | | |
| | Townsend | N/A | June 30 | | | | |
| | Tyngsborough | May 1 | June 1 | | | | |
| | Wakefield | May 1 | June 1 | Applies to exemption applications. Interest or penalties waived if paid before June 30. | | | |
| | Watertown | May 1 | June 1 | Interest or penalties waived if paid before June 30. | | | |
| | Westford | May 1 | June 1 | Applies to exemption applications. Interest or penalties waived if paid before June 30. | | | |
| | Weston | May 1 | June 1 | Applies to exemption applications. Interest or penalties waived if paid before June 30. | | | |
| | Wilmington | April 1 or May 1 | June 1 | Interest or penalties waived if paid before June 30. | | | |
| | Winchester | May 1 | June 1 | Interest or penalties waived if paid before June 29. | | | |
| | Woburn | On or after March 10 | June 1 | Interest or penalties waived if paid before June 30. | | | |
| Essex | Amesbury | May 1 | June 1 | Interest or penalties waived if paid before June 30. | | | |
| | Andover | May 1 | June 1 | | | | |
| | Beverly | April 1 | June 1 | Interest or penalties waived if paid before June 30. | | | |
| | Boxford | N/A | June 1 | | | | |
| | Danvers | On or after March 10 | June 1 | Interest or penalties waived if paid befpre June 30. | | | |
| | Gloucester | May 1 | June 1 | Applies to applications for exemptions. | | | |
| | Groveland | May 1 | June 1 | Bills are subject to interest on June 2, and a demand fee could be charged if they're not paid after that. | | | |
| | Haverhill | N/A | June 1 | | | | |
| | Lawrence | May 1 | June 1 | Interest waived if paid by June 29, but will be charged retroactively if paid after that. | | | |
| | Lynn | N/A | June 1 | | | | |
| | Lynnfield | May 1 | June 1 | Applies to applications for exemptions, no interest or late fees if paid before June 30. | | | |
| | Manchester-by-the-Sea | N/A | June 1 | | | | |
| | Merrimac | May 4 | June 1 | Applies to applications for exemptions. | | | |
| | Methuen | On or after March 10 | June 1 | Applies to applications for exemptions. | | | |
| | Middleton | May 1 | June 1 | Applies to applications for exemptions. | | | |
| | Newbury | May | June 1 | No penalties if paid by June 29. | | | |
| | Newburyport | May 1 | June 1 | Applies to applications for exemptions. | | | |
| | Rockport | May 1 | June 29 | All late fees or penalties deferred until after June 29. | | | |
| | Rowley | May 1 | June 1 | | | | |
| | Salem | On or after March 10 | June 1 | No penalties if paid before June 30. | | | |
| | Saugus | May 1 | June 1 | No penalties if paid before June 30. Applies to applications for exemptions. | | | |
| | Swampscott | May 1 | June 1 | No interest or penalties if paid before June 30. Applies to applications for exemptions. | | | |
| | Topsfield | May 1 | June 1 | | | | |
| | West Newbury | May 1 | June 1 | No interest or penalties if paid before June 30. New deadline applies to applications for exemptions. | | | |
| Norfolk | Avon | May 1 | June 1 | No interest or penalties if paid before June 30. | | | |
| | Bellingham | N/A | June 1 | | | | |
| | Braintree | May 1 | June 1 | No interest or penalties if paid before June 30. New deadline applies to applications for deferrals. | | | |
| | Brookline | On or after March 10 | Before June 30 | | | | |
| | Canton | May 1 | June 1 | No interest or penalties if paid before June 30. | | | |
| | Cohasset | May 1 | June 1 | | | | |
| | Dedham | May 1 | June 1 | No interest or penalties if paid before June 30. | | | |
| | Dover | On or after March 10 | June 1 | Applies to applications for exemptions. No interest or penalties if paid before June 30. | | | |
| | Foxborough | May 1 | June 1 | Applies to applications for exemptions. | | | |
| | Franklin | April 1 or May 1 | June 1 | | | | |
| | Holbrook | May 1 | June 1 | | | | |
| | Medfield | May 1 | June 1 | | | | |
| | Medway | May 1 | June 1 | | | | |
| | Millis | May 1 | June 1 | | | | |
| | Needham | April 1 or May 1 | June 1 | No interest or penalties if paid before June 30. New deadline a pplies to applications for exemptions. | | | |
| | Norfolk | May 1 | June 1 | | | | |
| | Norwood | On or after March 10 | Before June 30 | No interest or penalties if paid before June 30. | | | |
| | Plainville | May 1 | June 1 | | | | |
| | Quincy | N/A | June 1 | | | | |
| | Randolph | May 1 | June 1 | No interest or penalties if paid before June 30. | | | |
| | Sharon | May 1 | June 1 | | | | |
| | Stoughton | May 1 | June 1 | No interest or penalties if paid before June 30. | | | |
| | Walpole | N/A | June 1 | No interest or penalties if paid before June 30. | | | |
| | Wellesley | May 1 | June 1 | Applies to applications for exemptions. | | | |
| | Westwood | May 1 | June 1 | No interest or penalties if paid before June 30. | | | |
| | Weymouth | May 1 | June 1 | No interest or penalties if paid before June 30. | | | |
| Plymouth | Abington | On or after March 10 | Before June 30 | No interest or penalties if paid before June 30 | | | |
| | Bridgewater | May 1 | June 1 | No interest or penalties if paid by June 29. | | | |
| | Brockton | May 1 | June 1 | | | | |
| | East Bridgewater | On or after March 10 | June 29 | No interest or penalties if paid by June 29. | | | |
| | Halifax | May 1 | June 1 | No interest or penalties if paid by June 29. | | | |
| | Hanson | May 1 | June 1 | New deadline applies to applications for exemptions. | | | |
| | Hingham | May 1 | June 1 | | | | |
| | Hull | May 1 | June 1 | No penalties or interest if paid by June 29. New deadline applies to applications for exemptions. | | | |
| | Kingston | N/A | June 1 | | | | |
| | Lakeville | N/A | June 1 | | | | |
| | Marion | May 1 | June 1 | | | | |
| | Marshfield | May 1 | N/A | Deadline remains the same, but with no penalties or interest if paid by June 30. Demand bills issued on June 1. | | | |
| | Pembroke | May 1 | June 1 | Applies to applications for exemptions. | | | |
| | Rochester | April 1 or May 1 | June 1 | No penalties or interest if paid before June 30. | | | |
| | Rockland | May 1 | — | Deadline remains the same, but the tax collector has the ability to waive penalties or interest if a resident can provide a hardship letter. | | | |
| | Scituate | May 1 | June 1 | | | | |
| | Wareham | May 1 | June 1 | New deadline applies to applications for exemptions/deferrals. | | | |
| | Whitman | On or after March 10 | Before June 30 | No interest or penalties if paid before June 30. | | | |
| Barnstable | Barnstable | May 1 | June 1 | No penalties or interest if paid before June 30. New deadline applies to exemptions/deferrals. | | | |
| | Brewster | May 1 | June 1 | No interest or penalties if paid before June 30. | | | |
| | Chatham | May 1 | June 1 | | | | |
| | Dennis | N/A | June 1 | | | | |
| | Eastham | May 1 | June 1 | No penalties if paid by June 30. New deadline applies to applications for exemptions. | | | |
| | Falmouth | N/A | June 1 | Applies to applications for exemptions. | | | |
| | Harwich | On or after March 10 | June 1 | No penalties or interest if paid before June 30. Applies to applications for exemptions/deferrals. | | | |
| | Mashpee | May 1 | June 1 | New deadline applies to exemption applications. | | | |
| | Orleans | May 1 | June 1 | No interest or penalties if paid by June 30. New deadline applies to exemption applications. | | | |
| | Provincetown | May 1 | June 1 | | | | |
| | Sandwich | May 1 | June 1 | New deadline applies to applications for exemptions. | | | |
| | Truro | May 1 | June 1 | No interest or penalties if paid before June 30. New deadline applies to exemption applications. | | | |
| | Wellfleet | May 1 | June 1 | | | | |
| | Yarmouth | May 1 | June 1 | No interest if paid before June 30. New deadline applies to applications for exemptions. | | | |
| Dukes | Aquinnah | N/A | June 1 | | | | |
| | Chilmark | April 1 | June 1 | | | | |
| | Edgartown | N/A | June 1 | | | | |
| | Oak Bluffs | May 1 | June 1 | | | | |
| | Tisbury | May 1 | June 1 | | | | |
| | West Tisbury | May 1 | June 1 | No interest or penalties if paid before June 30. New deadline applies to applications for exemptions. | | | |
| Nantucket | Nantucket | April 1 or May 1 | June 1 | No interest or penalties if paid on or before June 30. Applies to applications for exemptions. | | | |