Real Estate News
These mortgages are built for newly minted doctors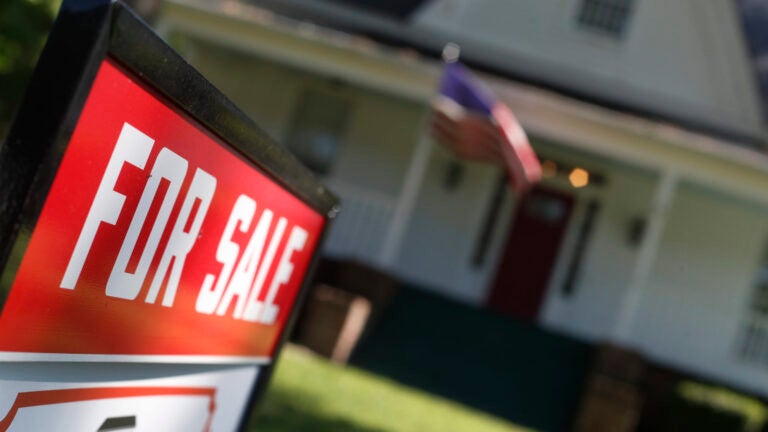 Doctors and dentists are widely regarded as among the highest paid professionals and also have plenty of job security, but when these health care professionals start their careers, they're typically saddled with thousands of dollars of student loan debt and have spent their time studying rather than saving for a down payment. The median amount of medical school debt for the Class of 2019 was $200,000, according to the Association of American Medical Colleges.
Recognizing the unique needs of physicians and dentists, several financial institutions offer "medical professional mortgages" that are sometimes nicknamed "doctor loans."
"We realize that this is a special population with substantial potential growth of income, which allows us to be flexible with approving loans for them early in their career," said Kitty Schrow, channel manager for strategic products for TD Mortgage in Boston.
"At TIAA Bank, our medical professionals loan is geared to doctors who have completed their residency and are within the first 10 years of building their career," said John Pataky, executive vice president and chief banking officer for TIAA Bank in Jacksonville, Fla. "These loans range from $250,000 to $1 million."
Advantages of medical professional loans
The main reason advantage of a doctor loan is the limited down payment requirement. Loans are available with no down payment or a minimal one. Most of the loans don't require private mortgage insurance (PMI) and offer greater flexibility on the borrower's debt-to-income ratio, which compares the minimum monthly payment on all recurring debt to the borrower's gross monthly income.
"While the limited need for a down payment is the main benefit, we'll also go up to 45 percent and sometimes even 50 percent on the debt-to-income ratio because of the expectation of future income increases," said Abe Kahan, president of home lending for KeyBank in New York City. "The other big benefit, especially for borrowers in high-cost housing markets like Boston, is that we will loan up to $3.5 million with lower down payment requirements and less cash reserves needed than traditional jumbo loans."
For example, KeyBank will loan up to $1 million with a 5 percent down payment and up to $3.5 million with a 25 percent down payment. Borrowers will need two months of cash reserves to cover their mortgage payment if they borrow up to $500,000 and would need four months of reserves if they borrow up to $750,000. Larger loans require six months of reserves.
Many new doctors and dentists would be unable to qualify for a traditional mortgage because of their student loan debt and lack of a down payment, Pataky said. If they did quality, they would likely need to pay PMI, which would increase their payments.
"These loans are for what we call a 'HENRY' — someone who is a high earner but not rich yet," said Pataky.
Qualifying for a doctor loan
Guidelines vary about when and how someone can qualify for a medical professional loan. At KeyBank, for example, the loans are available to medical residents, interns or fellows, and to dentists. At TIAA, borrowers must have completed their medical residency, and the program is also open to dentists, veterinarians, and to PhDs who are doing medical research. At TD Bank, the program is open to medical students as soon as they begin their residencies.
"We accept applications based on a future employment contract even if they haven't started work yet," said Schrow. "We offer zero-down payment loans up to $750,000 and require just 5 percent down on loans from $750,000 to $1,250,000."
While doctor loans are meant to be flexible, they still require proof that the applicants can repay the loan, said Schrow. Borrowers need good credit and documentation of their residency or job offer.
"We require a down payment of 5 percent on loans up to $1 million, a 720 credit score, and six months of reserves," said Pataky. "If someone has a deferral on their student loans, we can exclude those payments from their debt-to-income ratio."
TIAA requires lender-paid mortgage insurance, which embeds the PMI in the interest rate.
Interest rates for doctor loans are comparable to other loan programs at each of these financial institutions. Fixed-rate loans with 15- and 30-year terms, as well as adjustable-rate loans with an initial fixed rate for 5, 7 ,or 10 years, are available for doctor loans.
Physician loans are offered by these lenders to entice doctors and dentists to bring all their financial needs to the company.
"We want to acquire these customers for their banking and personal finance needs, financing a practice purchase, an office, and medical equipment," said Kahan.
Subscribe to the Globe's free real estate newsletter — our weekly digest on buying, selling, and design — at pages.email.bostonglobe.com/AddressSignUp. Follow us on Facebook, Instagram, and Twitter @globehomes.