Real Estate News
How to find the best deal on self-storage
A consumer group suggests that people shop around, especially if they're willing to park their stuff longterm farther from home.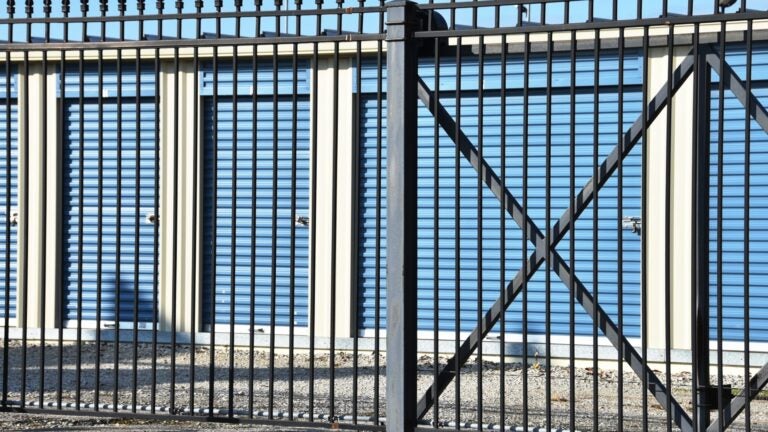 Many Boston-area residents might need to invest in self-storage this fall as the coronavirus pandemic continues to hold long-term planning hostage.
Getting a good deal on self-storage can depend on several factors, though, not least the price for leasing space. Consumers' Checkbook, a consumer advocacy group, looked at monthly prices for two self-storage units — a 5-by-10 and a 10-by-20, both climate-controlled — in different locations in the Boston area in June. The analysis assumed renting for no more than a month but also included the total cost for one year. (The analysis and data are available free to the public until Sept. 18, and a check of the data showed that some of the prices have shifted downward since late June.)
Not surprisingly perhaps, costs such as initial upfront fees and monthly rents varied widely depending on the area. At an All-American Storage in Chelmsford, for instance, the monthly rent for a 5-by-10 unit was $49, according to the analysis. The same sort of monthly rent for an identical-sized unit at a Castle Self-Storage in South Boston was $145.
And the annual cost for a one-year lease on a 10-by-20 Extra Space Storage unit in Wakefield was $1,894, with an identical Extra Space unit in Jamaica Plain would run $4,836 for a one-year lease, according to the Consumers' Checkbook analysis, which came out in late June.
The consumer group suggests that Boston residents shop around, especially if they're willing to park their stuff longterm farther from home. "Even among facilities owned by the same company, you might find substantial price differences," said Kevin Brasler, executive editor of Consumers' Checkbook.
Consumers should also look at whether leasing two smaller units might be less expensive than one big one, as availability drives pricing. Renters should also ask for any discounts upfront; the same goes for fees.
Climate-controlled self-storage units can cost 20 percent to 40 percent more than ones without air-conditioning or heat — but the ones without it might be uncomfortable come moving day. Finally, leasers shouldn't assume that chains offer the best price or that all floors of a multilevel storage facility are the same (hint: the ground-floor is usually the most expensive, according to Consumers' Checkbook).
Boston-area residents looking for a deal on self-storage might be in luck. In an America swelling with stuff, the industry was long thought to be recession-proof — insiders ascribed its durability to the four D's: death, divorce, disaster, and displacement. But the pandemic has upended the self-storage industry. Rents have dropped as potential users have shied away due to health fears, and some states' stay-at-home advisories have hobbled operations, never mind various construction moratoriums slowing self-storage developments.
In Massachusetts, self-storage fell into a kind of legal gray area. Governor Charlie Baker's original March directives deemed essential those workers "who support moving and storage services" without actually naming the industry. It appears most facilities stayed open, some with reduced staff and hours, though most have now returned to normal operations.
Subscribe to the Globe's free real estate newsletter — our weekly digest on buying, selling, and design — at pages.email.bostonglobe.com/AddressSignUp. Follow us on Facebook, Instagram, and Twitter @globehomes.