Real Estate News
You've heard of Walk Score? Realtor.com has added a flood score
Realtor.com now includes flood risk information on for-sale and off-market properties.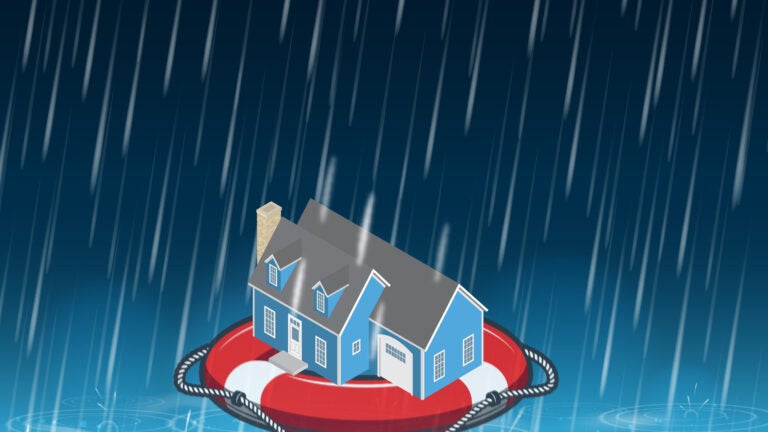 SANTA CLARA, Calif. —To help consumers better understand flood risk and take necessary precautions, Realtor.com now includes flood risk information on for-sale and off-market properties. Properties now display a Flood Factor from First Street Foundation, a nonprofit research and technology group, which is a score between 1 and 10 that represents its cumulative risk of flooding over a 30-year mortgage.
Properties also display their Federal Emergency Management Agency Flood Zone, providing users with a comprehensive understanding of their flood risk. Users can also drill down for additional details on past, present, and future risk, and explore the interactive flood map.
"Historically, determining a property's flood risk was an onerous process — in some cases, potential buyers would have no idea a property was in a flood zone until it was flagged by the mortgage company prior to closing, or in some cases not at all," said Leslie Jordan, senior vice president of product at the website. "By surfacing this information upfront, consumers can avoid surprises and have all the information they need to make informed decisions and feel confident about the home buying process."
First Street Foundation's model assess the flood risk throughout the continental United States. The model incorporates local adaptation, includes areas not currently mapped by FEMA, and assesses risk from four types of flooding events, including riverine, rainfall, storm surge, and tidal sources. The model was produced in partnership with more than 80 of the world's leading hydrologists, researchers, and data scientists and has been reviewed by some of the world's leading research institutions.
FEMA Flood Maps are the official public source for flood hazard information produced in support of the National Flood Insurance Program. A property that is in a Special Flood Hazard Area is identified as having flood, mudflow, or flood-related erosion hazards and requires the purchase of flood insurance.
Subscribe to the Globe's free real estate newsletter — our weekly digest on buying, selling, and design — at pages.email.bostonglobe.com/AddressSignUp. Follow us on Facebook, Instagram, and Twitter @globehomes.