Real Estate News
What is it like to sell a haunted house? These North Shore realtors know.
Massachusetts is one of only a handful of states with a real estate law related to the supernatural. Search the latest listings at realestate.boston.com.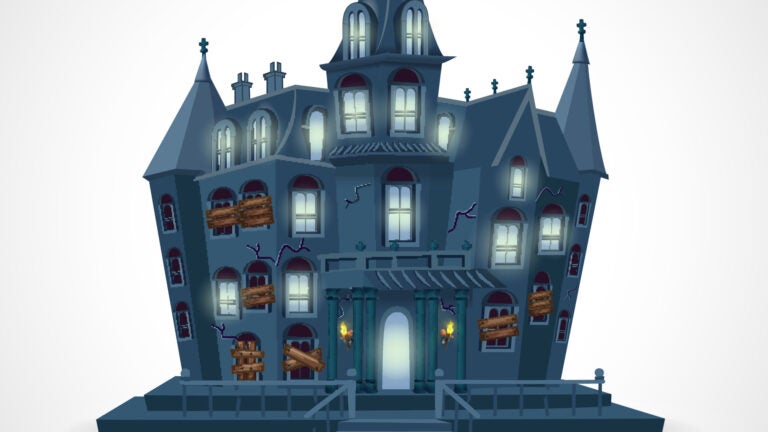 The haunted house real estate game isn't that scary after all.
Massachusetts has a real estate disclosure law related to "psychologically impacted" properties, including those under suspicion of "parapsychological or supernatural phenomenon."
Although the law stipulates that real estate brokers aren't required to disclose a psychological impact unless specifically asked, Massachusetts is one of only a handful of states that has a real estate law related to the supernatural.
Betsy Merry and Dan Fox of MerryFox Realty, a real estate firm based in Salem and serving the North Shore, have dealt with a variety of "psychologically impacted" properties and said that they're not a huge hindrance in sales.
"The law itself is very tricky, because how do you prove that a ghost was there?" Fox said. "It's an interesting one. If we ever hear a rumor or if someone says anything, and someone asks, of course we disclose."
They avoid using the word "haunted" because the psychological impact is often up to someone's perception and not something that real estate agents can specifically verify.
The duo estimate that about 1 in 10 people ask about it.
"Most people don't ask," Fox said. "Lots of times they'll ask in a joking way. Honestly, sometimes they want to hear that there are ghosts or spirits in the house to fit in with the Salem theme of October."
"Honestly we haven't had that problem with anything," he said. "It almost brings in a different group of people who are excited about it."
"It's just sort of a curiosity factor," Merry said. "I think for some people who like older homes kind of find that intriguing, and it gives them some stories to carry on when they're the owner of the property."
People mainly ask about deaths on the property.
"In a place like Salem, where houses were built in the 17 and 1800s, it's probably pretty unusual that there hasn't been some sort of death in the house in over 300 years," Fox said.
Most of the psychologically impacted properties that the duo deal with are in Salem, but Danvers and downtown Marblehead are also hotspots.
Merry shared that she had a "pretty vivid" experience in Salem 10 years ago."We were doing the redevelopment of the Salem Jail and it was swarmed with people for an opening and pictures were taken, and the pictures came through with all of these white dots," she said.
"Like auras," Fox added.
"Clearly they were ghosts," Merry said.
There were similar concerns when they developed the Salem Police Station. People were worried about ghosts in the old cells on the lower level of the building, according to Merry and Fox.
They've had customers bring in paranormal activity detectors and mediums to cleanse the space. Other times, people have just felt that the energy in the space was "off."
Fox has dealt with eerie spaces, namely the Daniels House in Salem, one of the oldest homes on the North Shore. During an inspection, Fox said he was in the basement at night when the upstairs faucet suddenly turned on. After shutting it off, he said, the water turned back on minutes later. Several former employees of the house have told him about a ghost that lives on the grounds of the property, he said.
The Joshua Ward House on Washington Street in Salem, another MerryFox project, was also the focus of several reported ghost sightings.
The Daniels House is now a bed and breakfast, and the Washington Street property is the site of the Merchant hotel.
Lillian Brown can be reached at [email protected]. Follow her on Twitter @lilliangbrown. Subscribe to the Globe's free real estate newsletter — our weekly digest on buying, selling, and design — at pages.email.bostonglobe.com/AddressSignUp. Follow us on Facebook, Instagram, and Twitter @globehomes.