Real Estate News
Fall River was trending on Twitter Tuesday. Here's why.
It's probably not often that in a comparison of two homes for sale, the one located in Massachusetts is considered a bargain.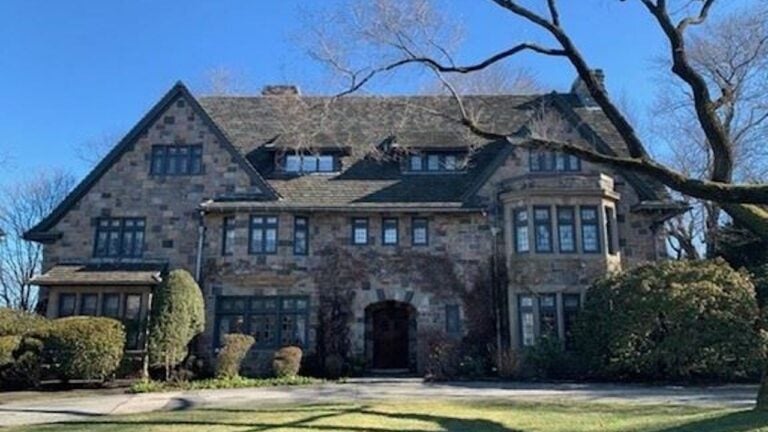 It's probably not often that in a comparison of two homes for sale, the one located in Massachusetts is considered a bargain.
But when Fall River trended on Twitter Tuesday morning, that was the case. Twitter users were stunned that the six-bedroom, seven-bathroom home located at 503 Highland Ave. in the Massachusetts city, priced at $1,099,000, is on the market for only $5,000 more than the two-bedroom, one-bathroom home at 11714 Exposition Boulevard in Los Angeles.
"Obsessed that these homes are the same price," Hunter Reis wrote in a tweet accompanied by screenshots of the listings for both homes. That tweet, posted just after 3:30 p.m. on Monday, had received 14,000 retweets, 3,400 quotes, and more than 170,000 likes as of Tuesday afternoon.
Obsessed that these homes are the same price pic.twitter.com/QA6UujX7Sj

— Hunter Reis (@hunterreis) December 21, 2020
In a subsequent tweet, Reis clarified that he actually grew up in Fall River.
In looking at the two homes, the colossal 7,860-square-foot home in Fall River is outfitted in stone with an arch over the castle-like wooden front door. It's described as Tudor style and sits on 1.52 acres. Built in 1928, the home features a living room with wood paneling and carved wooden columns framing a fireplace. There are also dining and billiards rooms.
Its similarly priced counterpart in Los Angeles was recently remodeled, according to its listing. It measures 885 square feet and sits on 0.07 of an acre.
Other people quickly jumped on the bandwagon comparing the two homes.
"The reason Fall River is nationally trending today," user Phil Devitt wrote, accompanying a retweet of Reis's original post. "My future home is on the left."
"Woke up here in California, checked my trends & amazed to see #FallRiver #Massachusetts is trending. I happen to have visited that city about 10 times for #Portuguese events/comedy shows… & guess what? I LOVE IT THERE," wrote user Taylor Amarante.
"Never thought I'd see fall river trending," tweeted user jingle kells.
Listing agent Curt Oliveira said he's received responses to the listing since the viral tweet.
"It was very interesting, and there's a tremendous amount of feedback on it," he said. "If one of the people would buy it, that would be great."
People have proposed various ideas for the property aside from residential.
"One person wanted it for a funeral parlor," Oliveira said, noting that another proposed a medical office. The lot size, he said, is rare for the area and has been one of the attractions.
For those interested in considering Fall River as a place to buy a property, the current average home value is $296,611, according to Zillow. That's an increase of more than 12 percent compared with last year. The company also predicts home values will jump another 11.6 percent by November 2021.
Compared with the rest of the state, the median home value in Massachusetts is just over $464,000. Home values have risen by 8.8 percent over the past year, and are expected to increase by another 10.7 percent by November 2021, Zillow says.
›Read analysts' predictions for the US and Massachusetts housing markets and see how the market is faring now in 64 Commonwealth communities.
Subscribe to the Globe's free real estate newsletter — our weekly digest on buying, selling, and design — at pages.email.bostonglobe.com/AddressSignUp. Follow us on Facebook, Instagram, and Twitter @globehomes.