Real Estate News
Report: Single women own more homes than single men, especially in Boston
Boston has the biggest gender gap in homeownership, according to a new report released Wednesday. Continue reading at realestate.boston.com.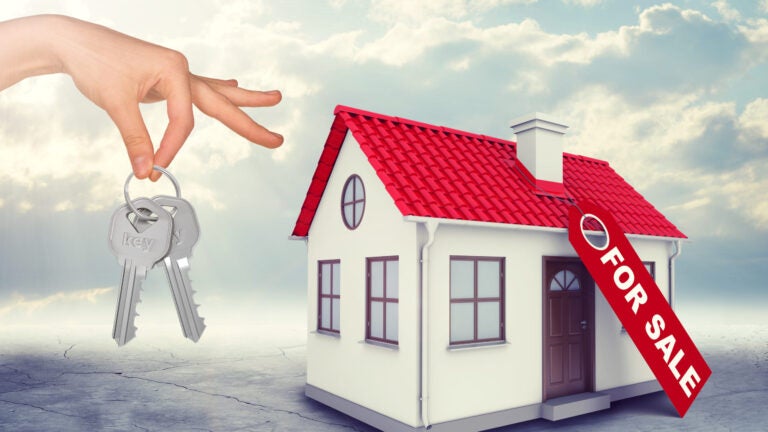 Single women own more homes than single men in the country's largest metropolitan areas, and Boston has the biggest gender gap in homeownership, according to a new report released Wednesday.
The research from LendingTree found that single women own more homes than single men do in the country's 50 largest metropolitan areas, but of all those metro areas, Boston shows the biggest gender gap in homeownership.
There are 1,130,182 owner-occupied households in Boston, according to LendingTree, and 13.54 percent of them are owned and occupied by single women. In contrast, the percentage of Boston households owned and occupied by single men is 7.68 percent. This results in a 5.86 percent point gap amounting to nearly 66,300 homes.
Miami scored the No. 2 slot behind Boston when it comes to the gender gap between single homeowners (5.7 percent), followed closely by New York City (5.69 percent). Rounding out the top five were Richmond, Va., (5.58 percent) and Tampa (5.2 percent). Providence ranked 10th, with a gender cap of 4. 66 percent.
So what's driving the trend of homeownership by single women in Boston and beyond? There are several potential factors, such as women focusing on their careers and having children later than ever, experts say; however, it's important to look at studies like this with caution, especially when women in the United States make an average of 81 cents for every dollar men earn, according to PayScale.
"I am cautiously optimistic about large amounts of women being homeowners in Boston. Today we still face a gender pay gap that shows women don't earn as much as men," said Lydia Edwards, a Boston city councilor whose district includes East Boston and Charlestown. "It's encouraging that despite the pay gap single women seem to have access to homeownership."
One element the study doesn't evaluate is the breakdown of homeownership by race or class.
"We know better than to assume the lived experience of upper-middle-class white women represents the lived experience of all women," said Edwards. "I also wonder what the foreclosure numbers look like, especially during the pandemic."
Certainly, the COVID-19 pandemic has wreaked havoc on women in the workforce. As of February, the labor participation rate for women was 55.8 percent, the lowest it's been since 1987, according to U.S. News & World Report. Some 11.5 million women lost their jobs from February to May, according to the Pew Research Center. That only makes the path to homeownership more challenging, particularly in a region where real estate prices are so high.
The LendingTree findings for Boston weren't all that different from the rest of the country, where there isn't a single metro among the largest 50 where single men own more homes than single women. In fact, the average difference between the share of homes that single women own compared to single men was 3.7 percent. In total, single women own nearly 1.6 million more homes than single men do in America's 50 largest metros, a total of about 5.2 million homes. Single men own about 3.6 million.
To reach the study's findings, LendingTree used data from the US Census Bureau's 2019 American Community Survey with five-year estimates. To find the gender gap, LendingTree subtracted the percentage of homes owned by women who live alone in a metro by the percentage of homes owned by men who live alone in that same metro.
Despite the study's findings, women still face challenges on the path to homeownership. A 2020 study from Yale University indicated that while single women spend about 2 percent more when they buy a house, they see significantly lower returns from buying and selling real estate than single men, resulting in a loss of an average of $1,600 per year.
Subscribe to our free real estate newsletter at pages.email.bostonglobe.com/AddressSignUp. Follow us on Facebook, Instagram, and Twitter @globehomes.