Real Estate News
Report: Rents are much lower around these T stops. What about yours?
A recent report from the online marketplace shows that 105 MBTA stops have seen a decrease in rent for one-bedroom apartments.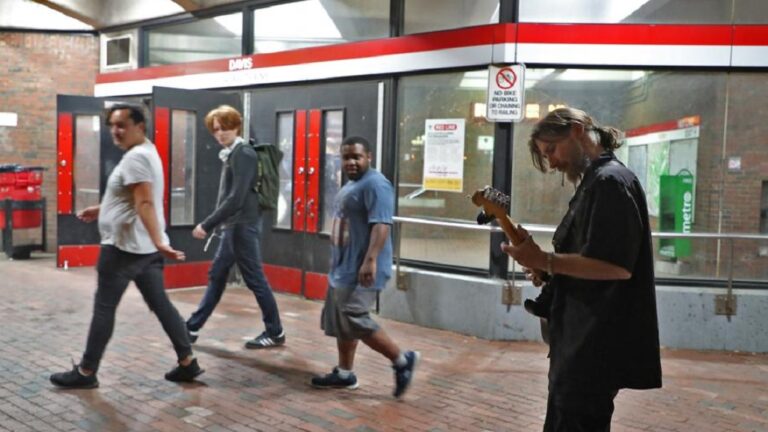 Rents in and around Boston are still the highest in the state, but because of the pandemic, it's far less expensive than it used to be, even in the heart of downtown, according to RentHop.
A recent report from the online marketplace shows that 105 MBTA stops, spread across the system's lines, have seen a decrease in rent for one-bedroom apartments — that's 87 percent.
The largest decrease was at Government Center, which saw the median rent dip by a full 25 percent. Near the Park Street and State stops, the median rent went down 24 percent, and the area around the Fenway Park stop saw a 16 percent dip, the report said.
The median rent did increase at 11 stops, and at five it didn't change, according to the report. There were far fewer rent increases compared with February 2020, when the RentHop report showed rent increases at 88 stops.
To reach these figures, RentHop used data for one-bedroom apartments listed from December 2020 to March 2021 and December 2019 to March 2020, plus MBTA T stop data. The company looked at rental listings about two-thirds of a mile away from a stop and calculated the median from 50 unique points. If there weren't 50, the company went 1.2 miles away from the stop.
When asked whether the rent decreases have to do with telecommuting long-term or the economic downturn, RentHop data scientist Shane Lee said it's probably a mix.
"There's definitely a little bit of both," Lee said. "The pandemic definitely made it really hard to afford to live in Boston. Remote working doesn't necessarily help. People don't need to travel, so the suburb life is more attractive — you get more space, you pay less money — and the pandemic definitely accelerated people's decision-making."
Lee also attributed the decreases to remote learning and job losses. "I think we all know someone who got furloughed or their pay got cut," she said. "We noticed a lot more sublets [in Boston] actually after the pandemic hit."
How long the rents will stay lower is difficult to know, but Lee predicts it will last a "little bit longer."
Biggest rent decreases year over year:
Government Center — Blue and Green lines: $2,500, -25%
State — Blue and Orange lines: $2,526, -24.7%
Park Street — Green and Red lines: $2,552, -24.5%
Haymarket — Green and Orange lines: $2,505, -23.5%
Bowdoin — Blue Line: $2,500, -$23.2%
Biggest rent increases year over year:
Shawmut — Red Line: $2,175, 5.5%
Quincy Adams — Red Line: $1,950, 4.9%
Waban — Green Line: $1,822, 4.1%
Wonderland — Blue Line: $1,852, 2.9%
Newton Centre — Green Line: $2,100, 2.4%
Subscribe to the Globe's free real estate newsletter — our weekly digest on buying, selling, and design — at pages.email.bostonglobe.com/AddressSignUp. Follow us on Facebook, Instagram, and Twitter @globehomes.