Real Estate News
The US spent more on home improvement for the 10th consecutive year. Was it worth it?
But home much of a return on investment would adding a new deck or remodeling your kitchen get you?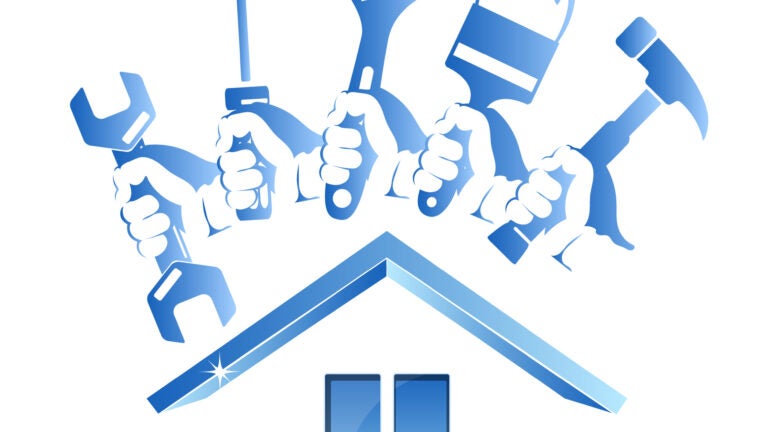 The US economy retracted 3.5 percent last year, but home improvement spending increased nationally by 3 percent to nearly $420 billion, according to a report from Harvard's Joint Center for Housing Studies.
Multiple rounds of federal economic relief during the pandemic kept employees on payrolls, which contributed to higher-than-expected income. Lockdowns also meant people were spending less and had more money to put toward things like home improvement.
That made 2020 the 10th consecutive year of spending increases in home remodeling, but the process shifted somewhat due to precautionary measures.
"From 2010 to 2019, homeowners largely relied on professional contractors, and remodeling activity was heavily concentrated in coastal metros," Kermit Baker, director of the center's remodeling futures program, said in a statement. "But in 2020, amid concerns about having contractors in the home, [do-it-yourself] projects gained new popularity."
Sixty percent of respondents to the survey said they started at least one DIY project in the first few weeks of the pandemic. By May, the figure had grown to 80 percent. Contractor work did eventually recover last year to above-2019 levels.
Home improvement projects, both DIY and contracted, generally aligned with home-buying and design trends seen during the pandemic. Home offices, improved air systems, and kitchen remodeling were among the 20 most popular home improvement projects seen last year, according to HomeAdvisor's 2021 True Cost report.
Interior painting was the most popular home improvement project. Bathroom remodeling came in second place but is on track to be the most popular project in this year's ranking.
"It's a good mid-range project," said Mischa Fisher, chief economist at HomeAdvisor. "It can have a dramatic impact on how luxurious your home can feel, but it's not as expensive as a kitchen."
Some pandemic-inspired home improvements churn out hefty returns on investments, too.
If your sourdough starter craze inspired a kitchen renovation, don't balk at last year's $35,317 average price in the True Cost report. Even a minor kitchen renovation nets a 74 percent return on investment, according to last year's Remodeling Cost vs. Value report for New England. Craving outdoor space may have meant nearly $8,000 in average costs to build a deck or porch last year, but those typically see a more than 72 percent return.
It may be worth it just to enjoy the outside again.
Cameron Sperance can be reached at [email protected]. Subscribe to the Globe's free real estate newsletter — our weekly digest on buying, selling, and design — at pages.email.bostonglobe.com/AddressSignUp. Follow us on Facebook, Instagram, and Twitter @globehomes.