Real Estate News
Landlord sues to stop affordable housing in Jamaica Plain. Again
Just days after settling a lawsuit against the Pine Street Inn, a prominent landlord is suing to stop a second housing development.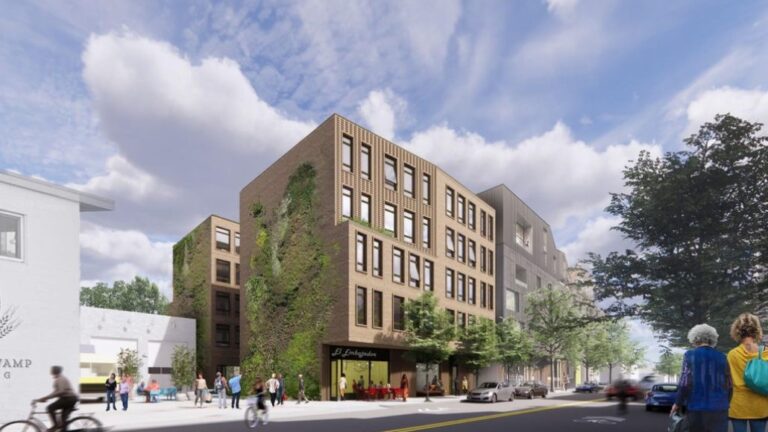 Just days after settling a lawsuit against the Pine Street Inn that delayed a planned Jamaica Plain apartment building for a year, a prominent landlord in the neighborhood is suing to stop a second affordable housing development — this one for senior citizens, the Globe's Tim Logan reports.
Monty Gold, who owns the building that houses Turtle Swamp Brewing near the corner of Washington and Green streets in Jamaica Plain, filed suit Thursday in Suffolk County, seeking to block a 39-unit apartment project for seniors that Jamaica Plain Neighborhood Development Corp. wants to build next door. Turtle Swamp, which says the project could potentially put their four-year-old brewery out of business, filed its own suit as well. (Turtle Swamp did not participate in the earlier legal action against Pine Street Inn.)
"Everyone should be allowed to develop their property, but you can't build in a way that harms your neighbors," wrote Turtle Swamp owner John Lincecum. "That is the problem with this project."
The suits highlight the tension between neighbors in this fast-growing corridor in Jamaica Plain, where older auto shops and light industry are being replaced by larger-scale apartment buildings. But it also signals the challenge in building much-needed affordable housing, even in a neighborhood that generally welcomes it.
Read the complete story at BostonGlobe.com.
Don't have a Globe subscription? Boston.com readers get a 2-week free trial.