Real Estate News
Antique wood, new ideas transform a Deerfield home into an eco-friendly stunner
Making a historic property eco-friendly is challenging because older homes have thin walls and single-pane windows. See inside at realestate.boston.com.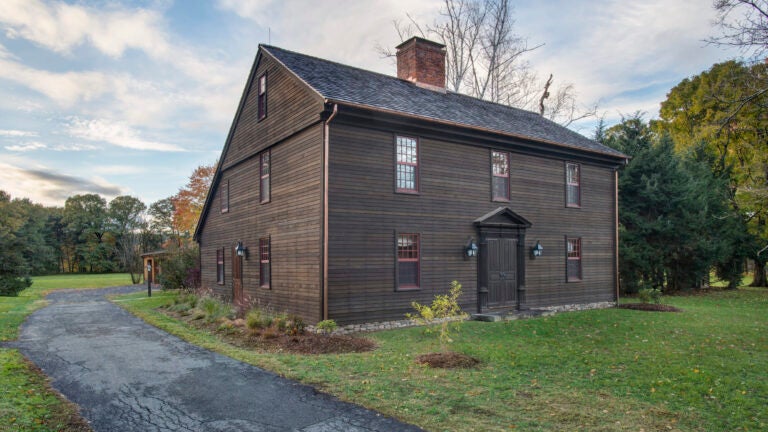 It was supposed to be a pretty simple renovation, but the transformation of a Deerfield farmhouse and barn into a peaceful "net-zero" home proved to be much more.
Dating to 1680, the historic home had undergone several renovations over the centuries. Initially, the latest project was meant to be an energy-efficient renovation of a secondary residence, but as time went on, the ambitious project evolved into creating a net-zero property.
"Its input into the grid equals its output taken away from the grid," explained Catherine Truman of Catherine Truman Architects, who completed the project. "It's not like it's self-sufficient; it's not off the grid, but it feeds stuff into the grid and takes it back."
Related Green living … Eco-friendly building terms explained
The main idea was to take a dark and dated farmhouse and barn and create a home that was conducive to the needs of a family with four teenagers and several large dogs. One of the biggest undertakings was the transformation of the barn attached to the western end of the house, which the owners wanted to renovate as part of the living space. A structural engineer told Truman that while it wasn't going to fall down, the building would not meet code.
"We tried to be really creative in how we dealt with this challenge," said Truman, "and of course, make it look like it had always been there."
Truman's team also designed the interiors of the home using vendors based in the USA. It was an undertaking that was tough, particularly because cost was a factor. "You can totally source everything in the USA and spend an absolute fortune, but trying to find reasonably priced things made in the USA was a real challenge," said Truman.
Using a minimal approach to furniture and carpets to highlight the beautiful flooring, Truman created a bright, welcoming space over the year-and-a-half renovation, which was completed in 2017. It proved to be so successful that it was the 2020 Recipient of a Residential Design Award Citation from the Boston Society of Architects.
Ultimately, the home's aesthetic bridges traditional and contemporary. The renovation of the exterior required careful attention to detail to preserve the historic integrity of the home, while also creating an energy-efficient space.
The barn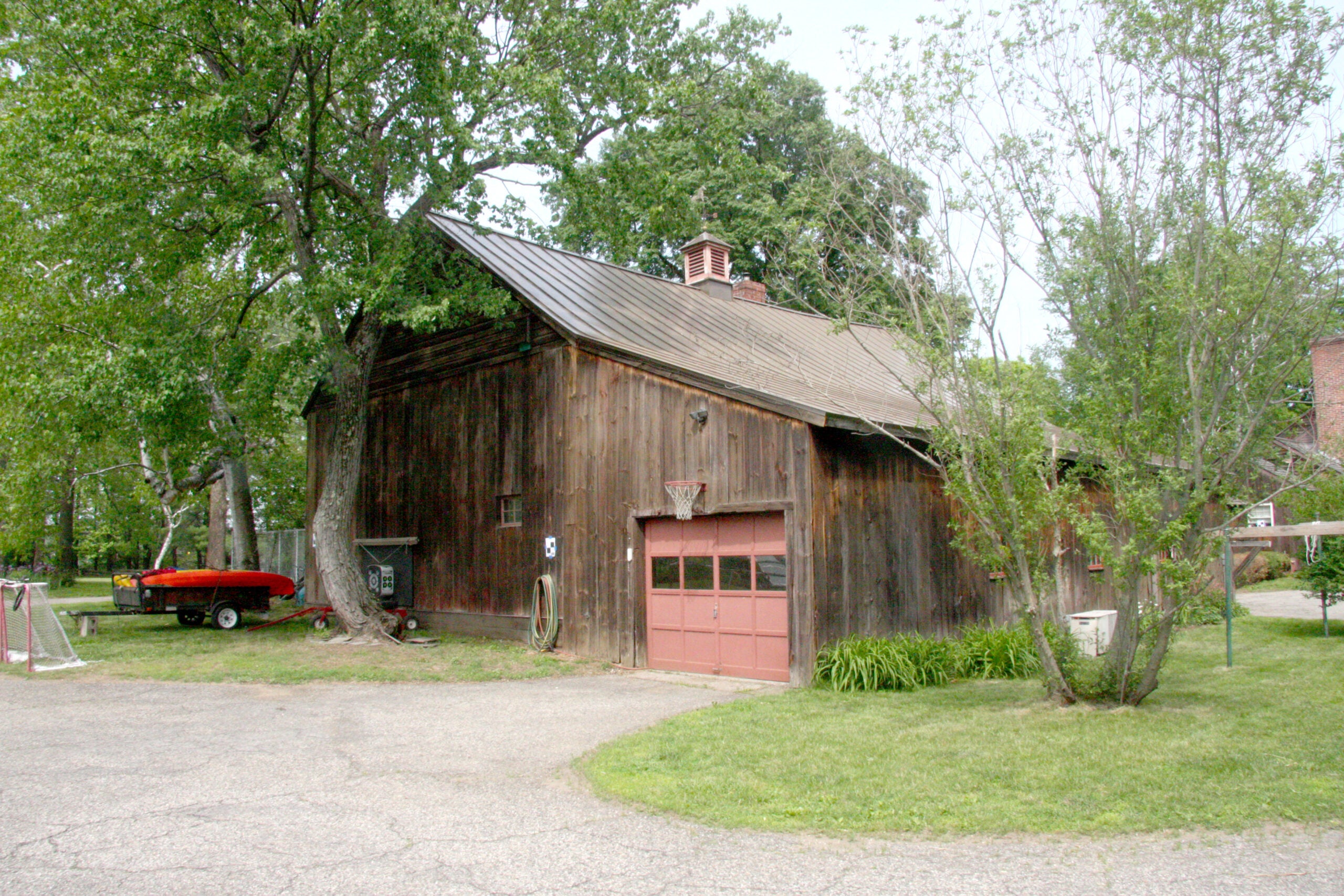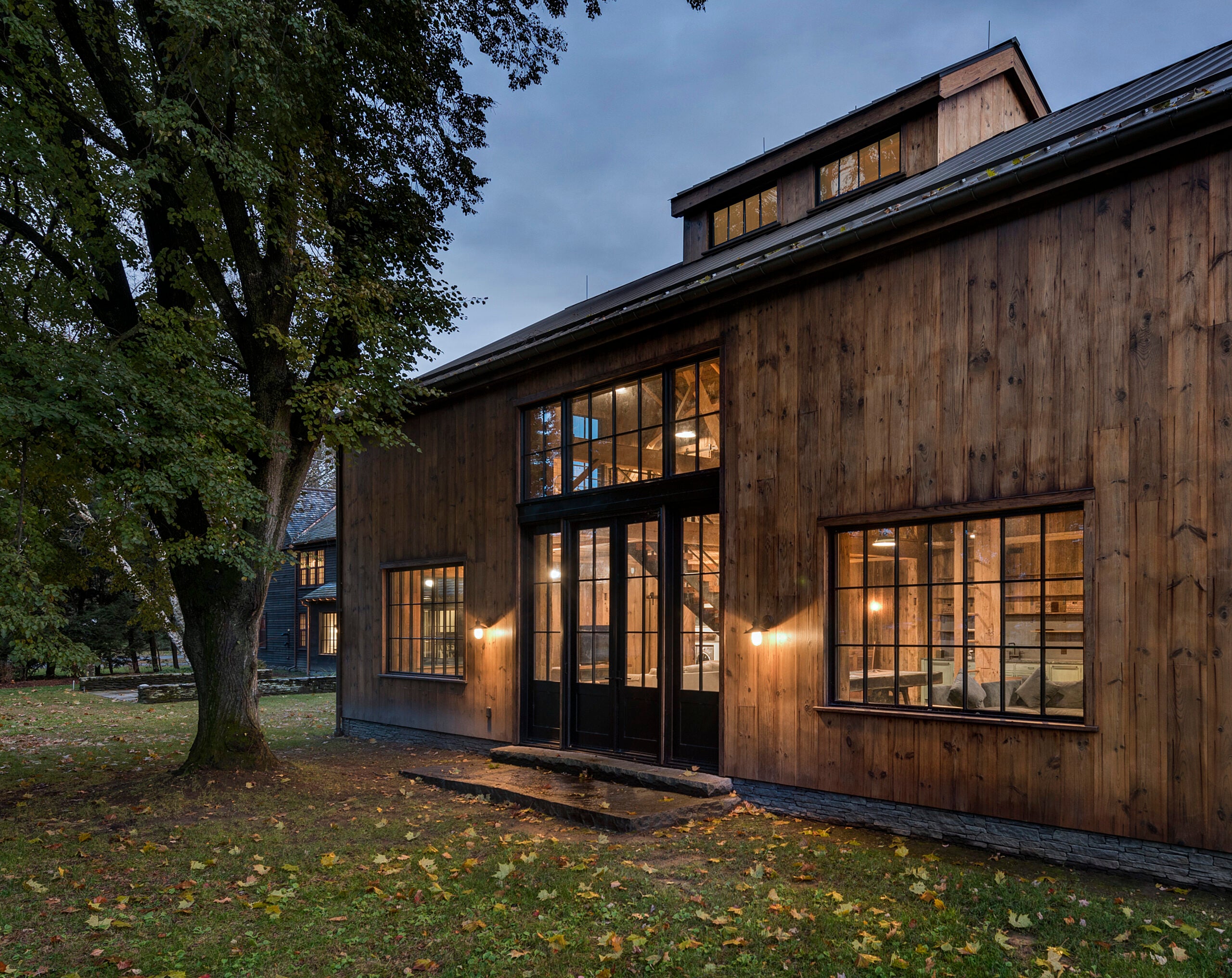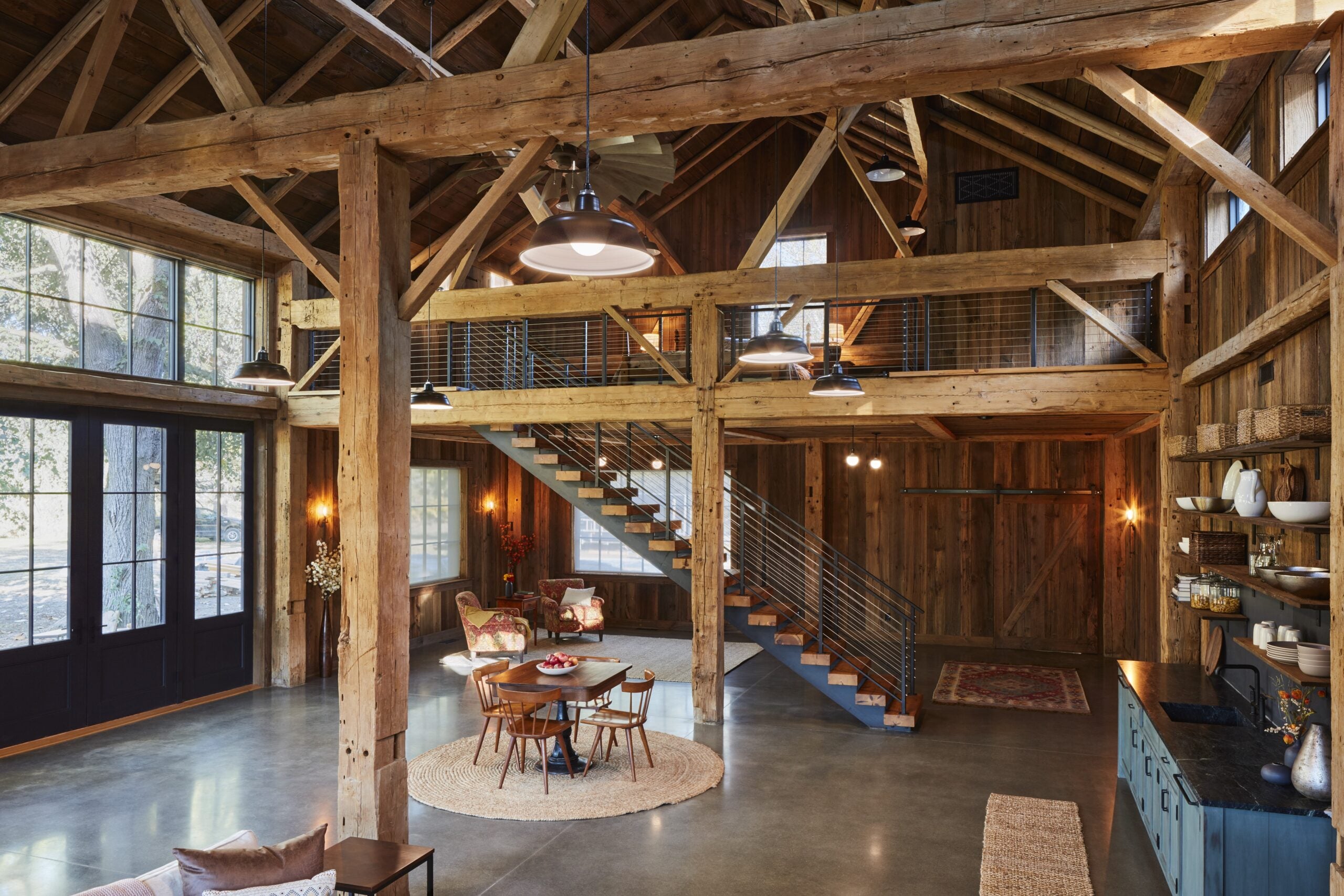 The connector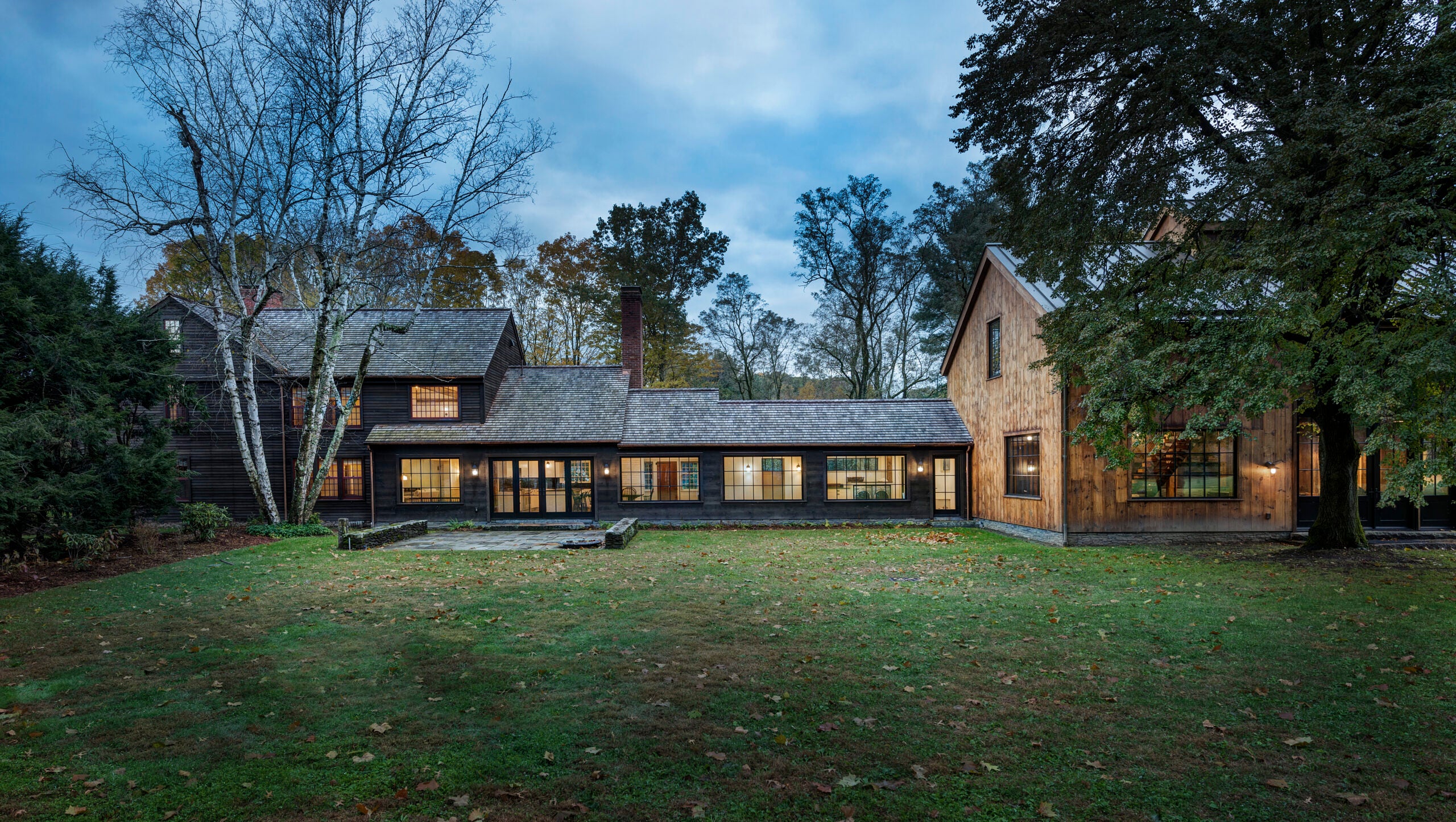 The main house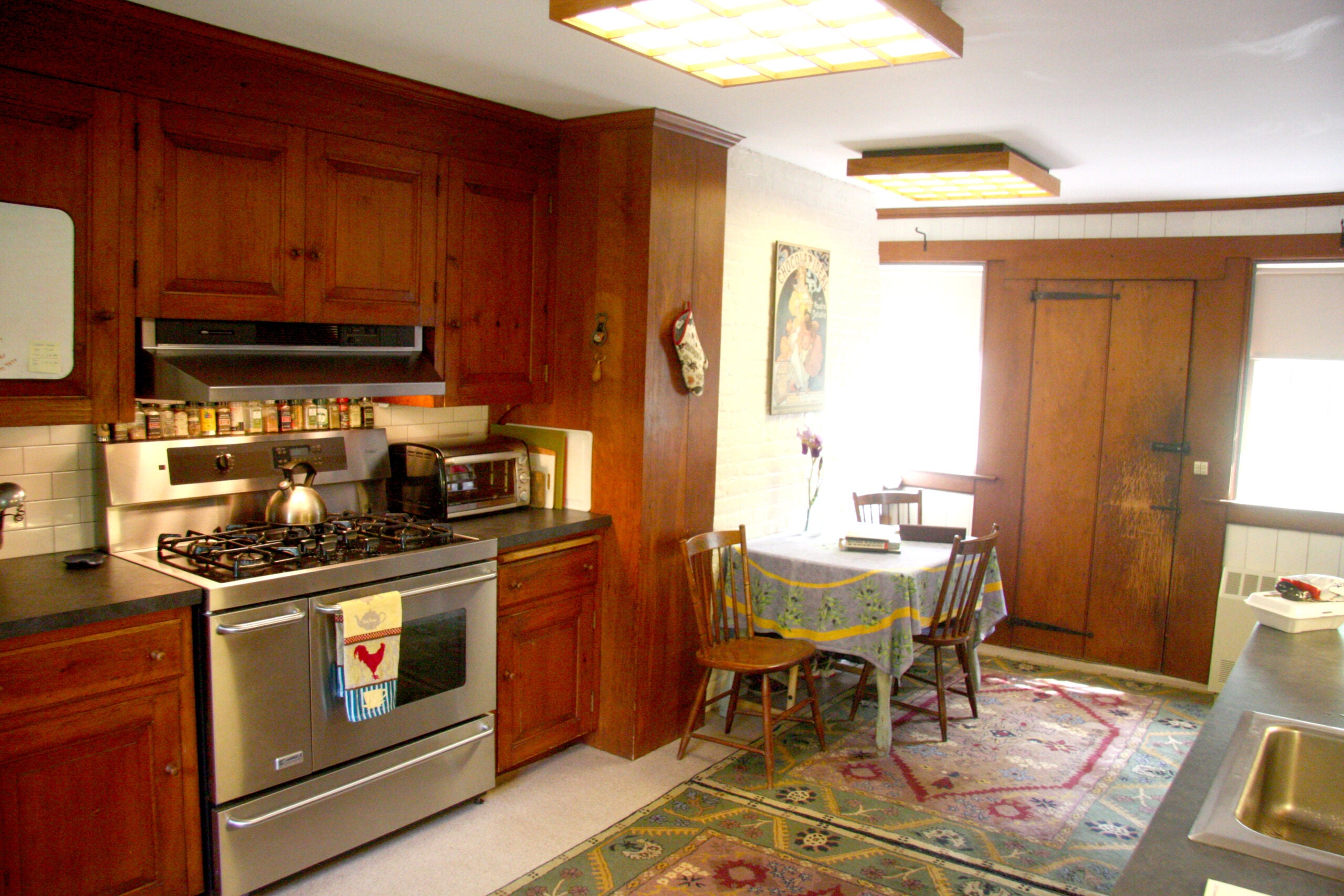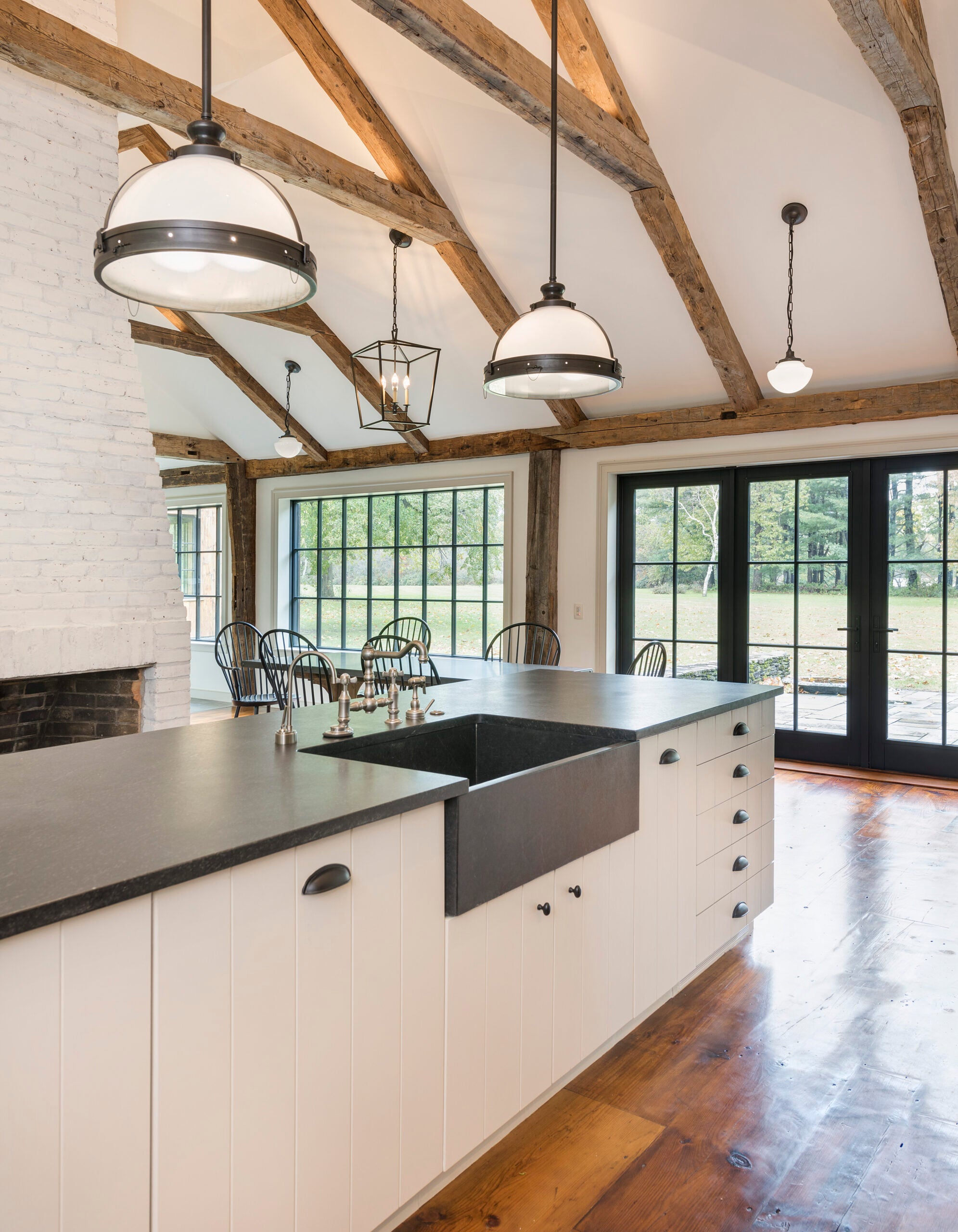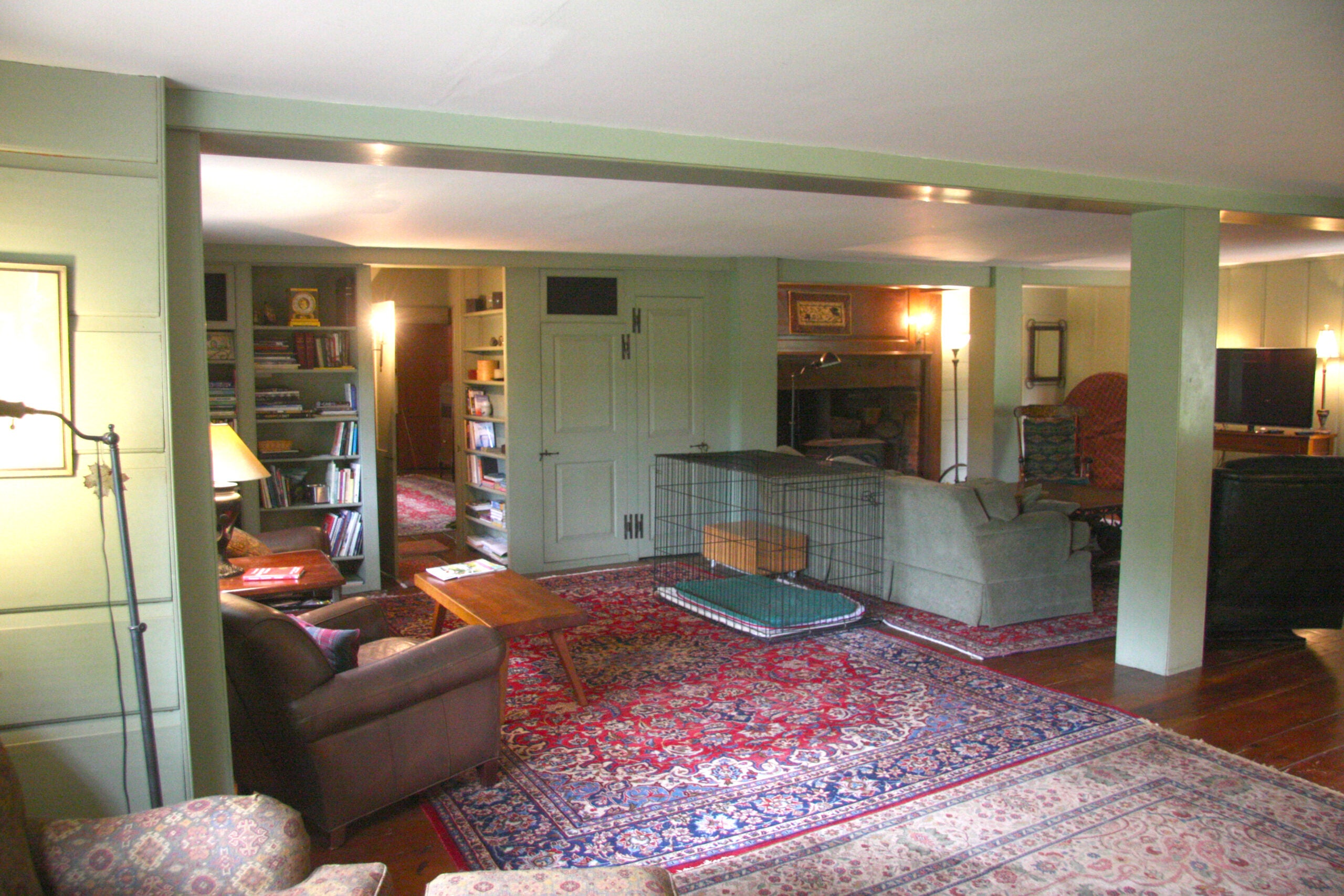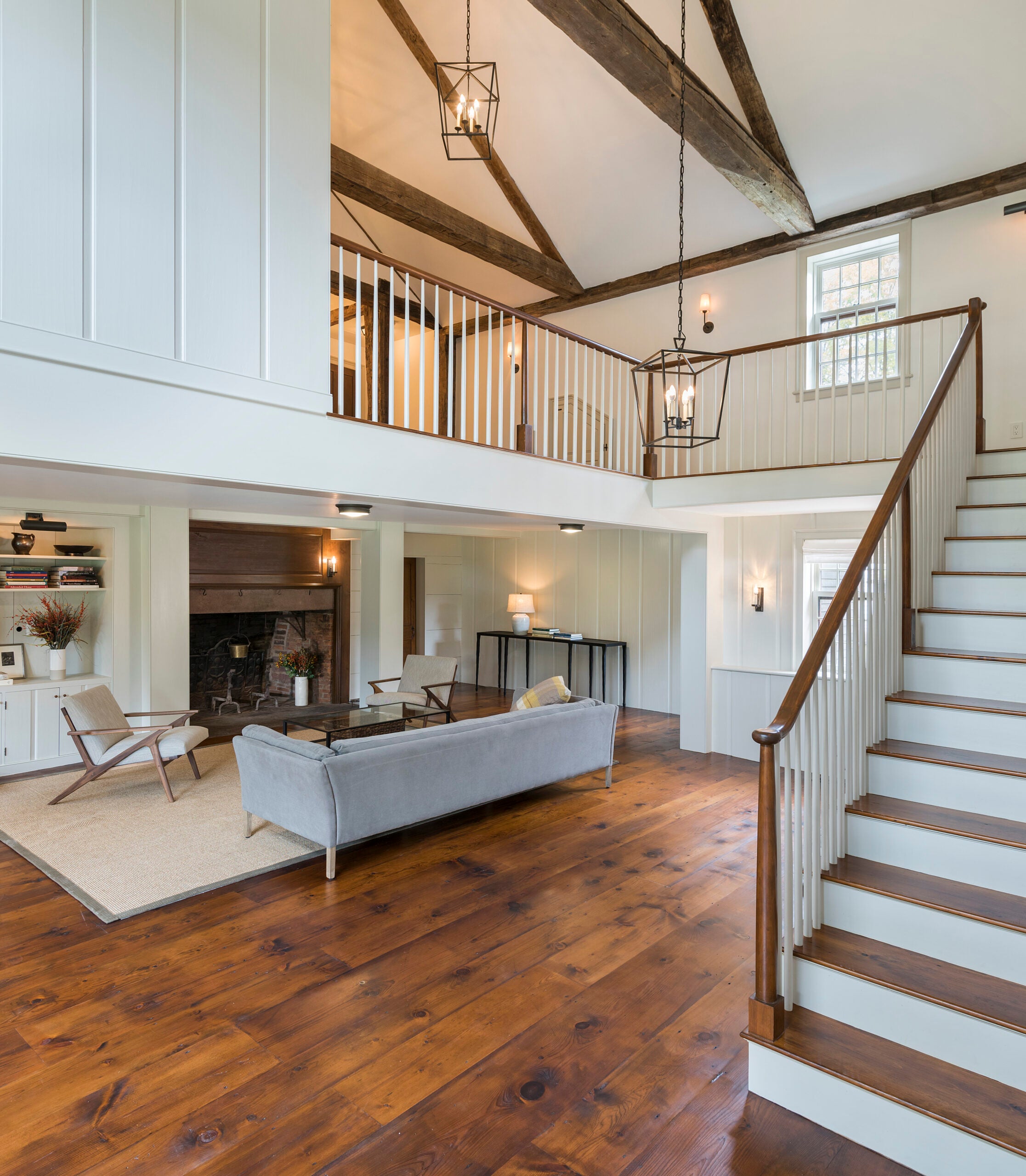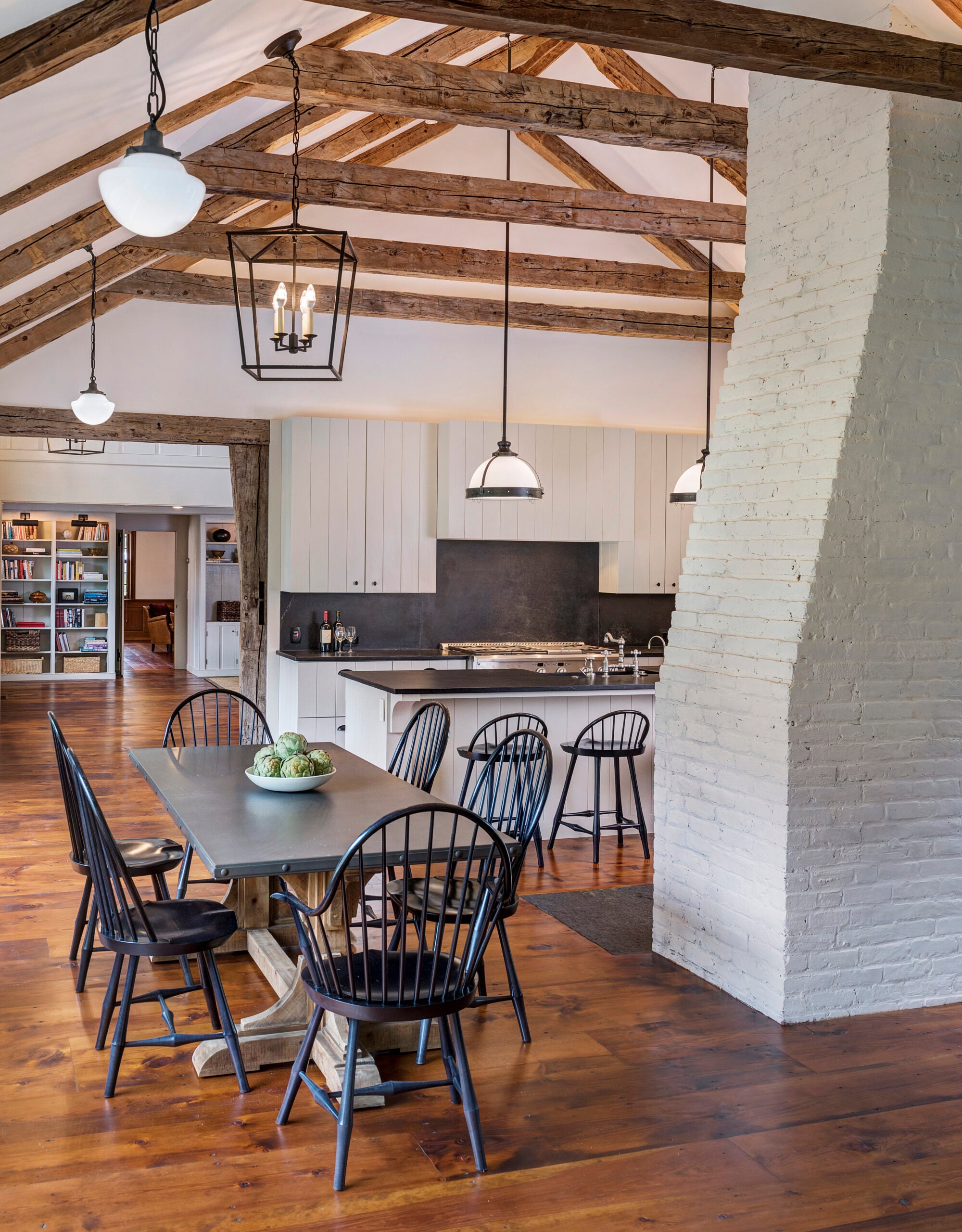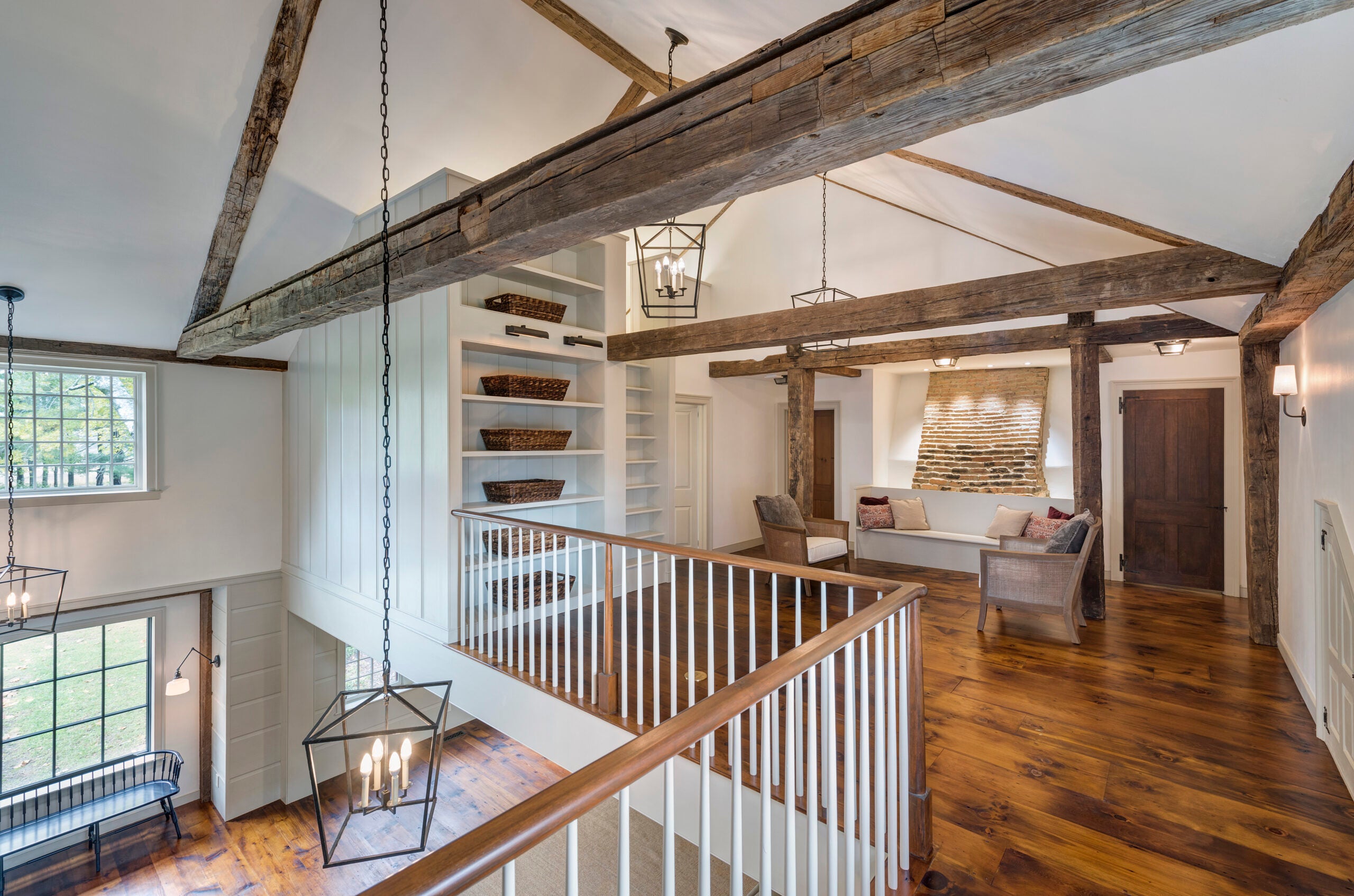 Subscribe to the Globe's free real estate newsletter — our weekly digest on buying, selling, and design — at pages.email.bostonglobe.com/AddressSignUp. Follow us on Facebook, LinkedIn, Instagram, and Twitter @globehomes.