Real Estate News
Can a landlord ask me about my vaccination status? Legal experts weigh in
Can a landlord deny your application if you are not vaccinated? Legal experts weigh in. Read more at realestate.boston.com.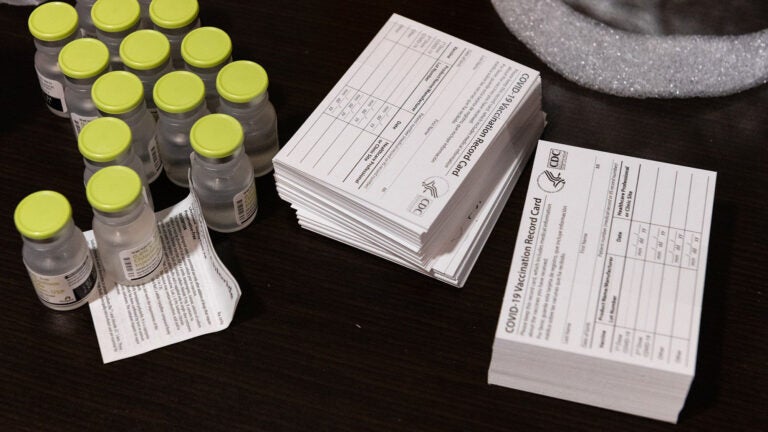 Many shared spaces and amenities available in apartment complexes and condominiums remained under COVID-19 restrictions during the pandemic, but with vaccinations widely available and statewide restrictions disappearing, they have opened back up to residents.
This raises questions about whether it is safe to be using these facilities and whether landlords and management companies can ask about your vaccination status.
Can a landlord ask about your vaccination status?
"The short answer is, most likely yes," said Wendy Parmet, a law professor and director of the Center for Health Policy and Law at Northeastern University.
According to Parmet, the Health Insurance Portability and Accountability Act (HIPAA) does not apply to landlords. Those protections are in place to keep health-related entities such as health care providers, human resource departments, and insurance companies from spreading private medical information.
Tenants, however, would not have any legal obligation to disclose whether or not they have been vaccinated, said Nicole Huberfeld, a professor of health law, ethics, and human rights at Boston University's School of Public Health. "Landlords wouldn't really have any legal standing, in my view, to try to enforce any kind of vaccine disclosure or any kind of other vaccine so-called mandate," Huberfeld told Boston.com.
Even if the inquiry about the vaccine fell under a safety clause in the contract, it would be difficult for a landlord to enforce it, she said. "The landlord-tenant relationship is basically a contract … and so you could see a landlord saying, 'well, "safe" includes making sure that people are vaccinated,' but that would really be a stretch to the terms of that kind of contract," Huberfeld said.
Can landlords and condominium complexes require vaccinations for residents already living there?
Tenants may want to revisit their leases.
"If it's not in the lease, what are [landlords] going to do about it now? And how are [landlords] going to enforce it?" said Arthur Goldberg, managing partner at Nathanson & Goldberg.
According to Goldberg, the requirement would depend on the language in the lease. If the landlord were to amend the lease, there would have to be a notice of what the rule or requirement is, as well as an explanation of what enforcement measures would be taken to ensure everyone is vaccinated.
"I don't see how the landlord could require vaccinations, unless it were, let's say, a nursing home or an assisted-living facility where people live there but also are receiving services there of a medical nature," Huberfeld said.
Can a landlord refuse an application if the individual is not vaccinated?
If you're looking to sign a lease at a new location, you may run into a vaccine question during the screening process. The landlord-tenant relationship, which is contractual in nature, gives the landlord a lot more bargaining power than the tenant, said Rashmi Dyal-Chand, a law professor at Northeastern University. "If the tenant agrees to a contract, then the landlord could demand vaccination as a lease condition," Dyal-Chand said.
There may be some basis for tenant protection in state or federal civil rights law, however, requiring landlords to provide reasonable accommodation for those who qualify. For example, under the Americans with Disabilities Act, an individual who cannot be get vaccinated for medical reasons could not be refused tenancy. The landlord or property owners would have to give adequate accommodation to the individual, such as affording them access to all building amenities but requiring them to wear a mask.
On the other hand, those who refuse to get vaccinated for personal reasons could be rejected.
"The landlord would be making a decision based on their choice regarding a vaccination," Parmet said.
Subscribe to the Globe's free real estate newsletter — our weekly digest on buying, selling, and design — at pages.email.bostonglobe.com/AddressSignUp. Follow us on Facebook, LinkedIn, Instagram, and Twitter @globehomes.