Real Estate News
Pandemic may bring an increase in what Boston residents pay for water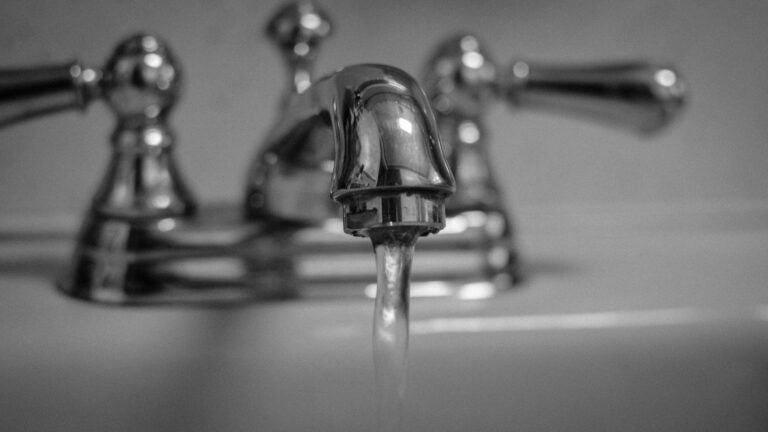 Water bills are increasing for homeowners across the country, a new report from Bluefield Research has found, and the rise is significantly outpacing other utilities such as power and gas.
In Boston, the climb hasn't been as steep, but that may soon change.
The report found that on average water rates in municipalities across the United States have increased 4.2% annually, compared with about a 1% annual rise in other utilities like power and gas. All told, the average household has experienced a 43.2% rise in combined water and wastewater bills since 2011, according to the report.
In Boston, that number is markedly lower, 31%, according to Stephen Mulloney, Boston Water and Sewer Commission spokesman.
The water rates for 2022 have yet to be determined, but residents may see a greater rise than in past years as the city works to account for the steep decline in water demand brought on by the pandemic.
"The pandemic has caused us a lot of challenges. For instance, during March 2020 until maybe today, demand for water has been down, because many large institutions have been maybe closed completely or have reduced staffing and attendance," Mulloney said. "When demand for water is down, that affects our revenues and, obviously, what we can accomplish. So we're certainly looking at those very closely."
Erin Bonney Casey, Bluefield's director of research, also acknowledged the pressure the COVID-19 pandemic has put on the city and on residents in and around Boston, many of whom have spent much of the past year and a half sheltering in place and working from home. While Boston proper saw a decrease in demand, its suburbs had the opposite problem, Bonney Casey said. "All of those workers are now staying at their houses in the Boston suburbs, and those utilities have seen an increase in water demand because people are staying home all day, flushing their toilets and running the dishwashers and things like that."
For those living in the city, the cost of water and sewer services varies based on consumption, with rates increasing at different tiers of usage ranging from 19 to 1,299-plus cubic feet per day. (One cubic foot of water equals 7.48 gallons.) According to the Water and Sewer Commission, the average customer living in a single-family home and using 180 gallons per day will be charged $106.75 for a 31-day period in 2021, compared with $98.03 for a 31-day period in 2020. This $8.72 increase is steeper than the increase from 2019 to 2020 ($1.81) and from 2018 to 2019 ($2.65).
The sharper rise could be attributed to the decrease in demand for water in Boston from 2019 to 2020, as offices and schools emptied out due to the pandemic. According to data from the Massachusetts Water Resource Authority, water usage in Boston dropped 6% year over year in July 2020, with Bostonians using 2,055.5 million gallons a month in July 2020 compared with 2,187.3 million gallons in July 2019. Boston was one of the only metro systems fully served by the MWRA that saw a drop during that time. The only others were Lexington, Revere, and Somerville. In year-over-year data comparing July 2020 and July 2021, only Somerville and Revere experienced an increase in monthly usage, and other municipalities saw a steep decline. In Boston, the year-over-year usage continued to drop from 2,055.5 million gallons a month in July 2020 to 1,897.6 million gallons in July 2021, a decline of 7.7%.
Despite the need to recoup pandemic losses, Mulloney said he was optimistic that revenue would bounce back without unwieldy rate increases for Bostonians, as students return to the universities and companies plan for a return to the office.
Boston saw a 7.7% year-over-year decrease in water usage from July 2020 to July 2021.
However, multiple factors affect the rate change, Mulloney said. Water rates in Boston reflect the cost of operating the city's water and sewer systems and maintenance and improvement projects. They're also affected by the wholesale cost of water and sewer rates, as determined by the MWRA.
From fiscal 2018 to fiscal 2022, the average annual increase for the wholesale water and sewer rate has been 2.7%, according to Sean Navin, MWRA's director for intergovernmental affairs. However, the organization does not predict any abnormal rise in rates this year.
"We do not foresee a jump in rates due to the pandemic," Navin said in an e-mail. "MWRA works closely with the MWRA Advisory Board to ensure steady and predictable increases to water and sewer rates every year."
In the face of rising rates, there are ways for consumers to reduce their water use and wastewater, Bonney Casey said. "The best way for an individual consumer to mitigate [the cost] is to look at water-efficient appliances, like low-flow shower heads or water-smart-branded dishwashers and washing machines."
Answering a phone call from Boston Water and Sewer Commission could also save a consumer money. The commission has a team of people working out of the customer service department who monitor residents' water use and will call when they see unusual spikes they suspect could be caused by a leak or running toilet, Mulloney said.
Subscribe to the Globe's free real estate newsletter — our weekly digest on buying, selling, and design — at pages.email.bostonglobe.com/AddressSignUp. Follow us on Facebook, LinkedIn, Instagram, and Twitter @globehomes.