Real Estate News
Designer tips on how to decorate your home for the holidays
"When it's overwhelming and you're thinking 'What should I do? What goes where?' pick a color, pick a theme and stick with it." | realestate.boston.com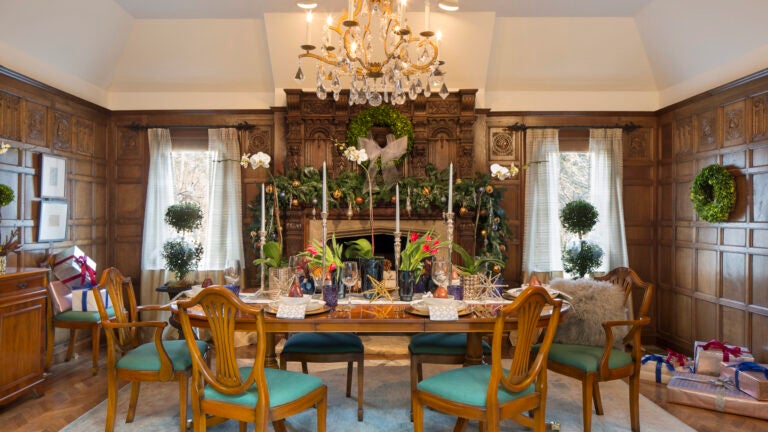 Holiday prep can be taxing, even when it doesn't coincide with supply chain chaos and a global pandemic. Add hosting your in-laws, and "merry and bright" may seem like a pipe dream. Getting your home decked out for the season doesn't have to be stressful, however. In fact, keeping your decor simple may be the way to go, according to Newton-based interior designer Vani Sayeed.
"When it's overwhelming and you're thinking 'What should I do? What goes where?' pick a color, pick a theme, and stick with it," Sayeed said. "Obviously red and green are most common, but if you want to do something different, you could do three kinds of golds — a yellow gold, silver, and a platinum or rose gold."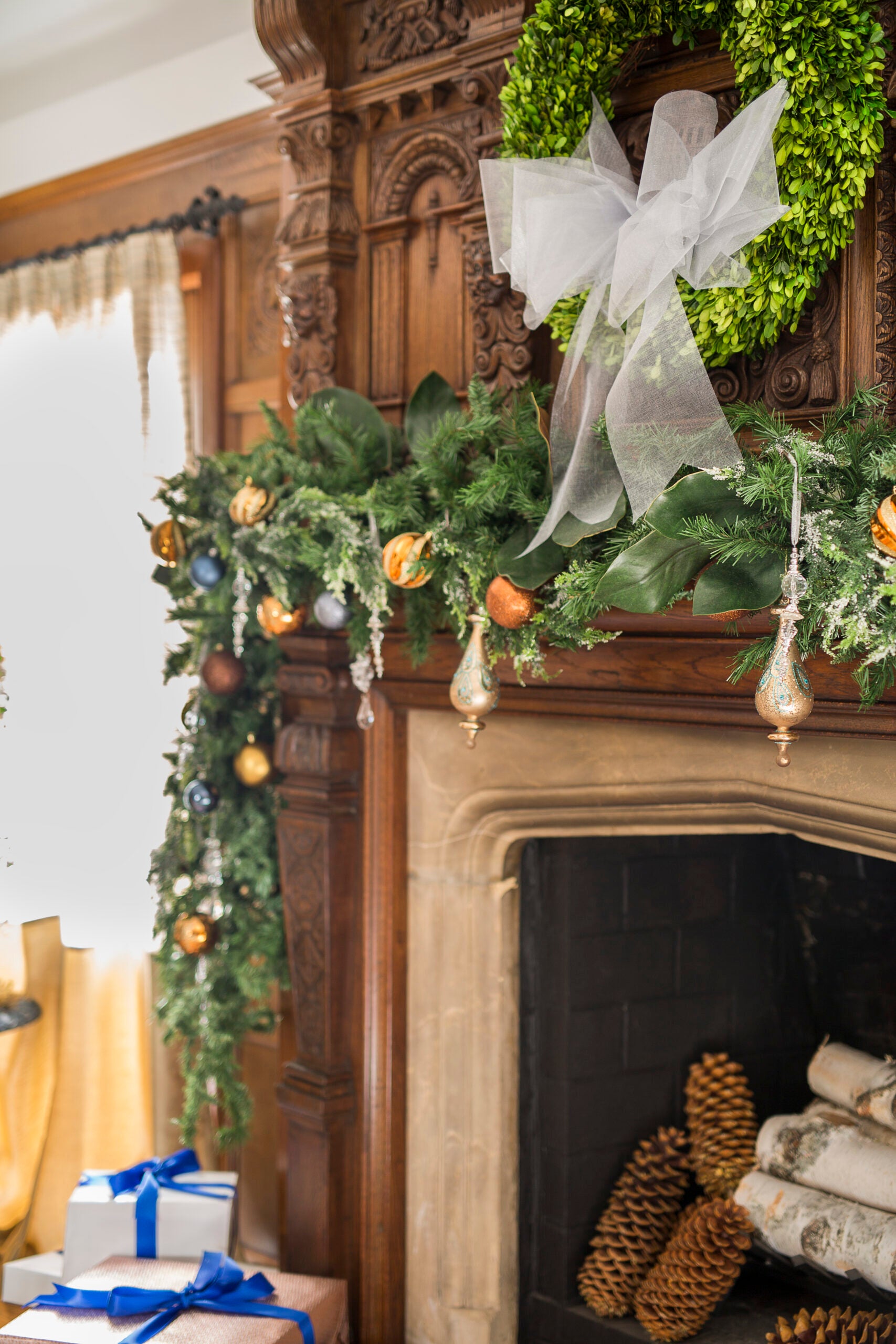 Holiday decorating doesn't have to happen in a single night, Joanne Suarez, owner of Soiréez Events & Interiors, pointed out. "Don't feel like you have to cram everything in at once," Suarez said. "It's a process, and if you have a good plan in place, you know what your budget is, and you know what the needs are, that you would be effective and successful."
Sayeed also makes sure to give herself time to relax between holidays before getting wrapped up in decorating. "When I'm traveling, or I have family over Thanksgiving, I like to give myself a little break and then start around the second week of December," she said.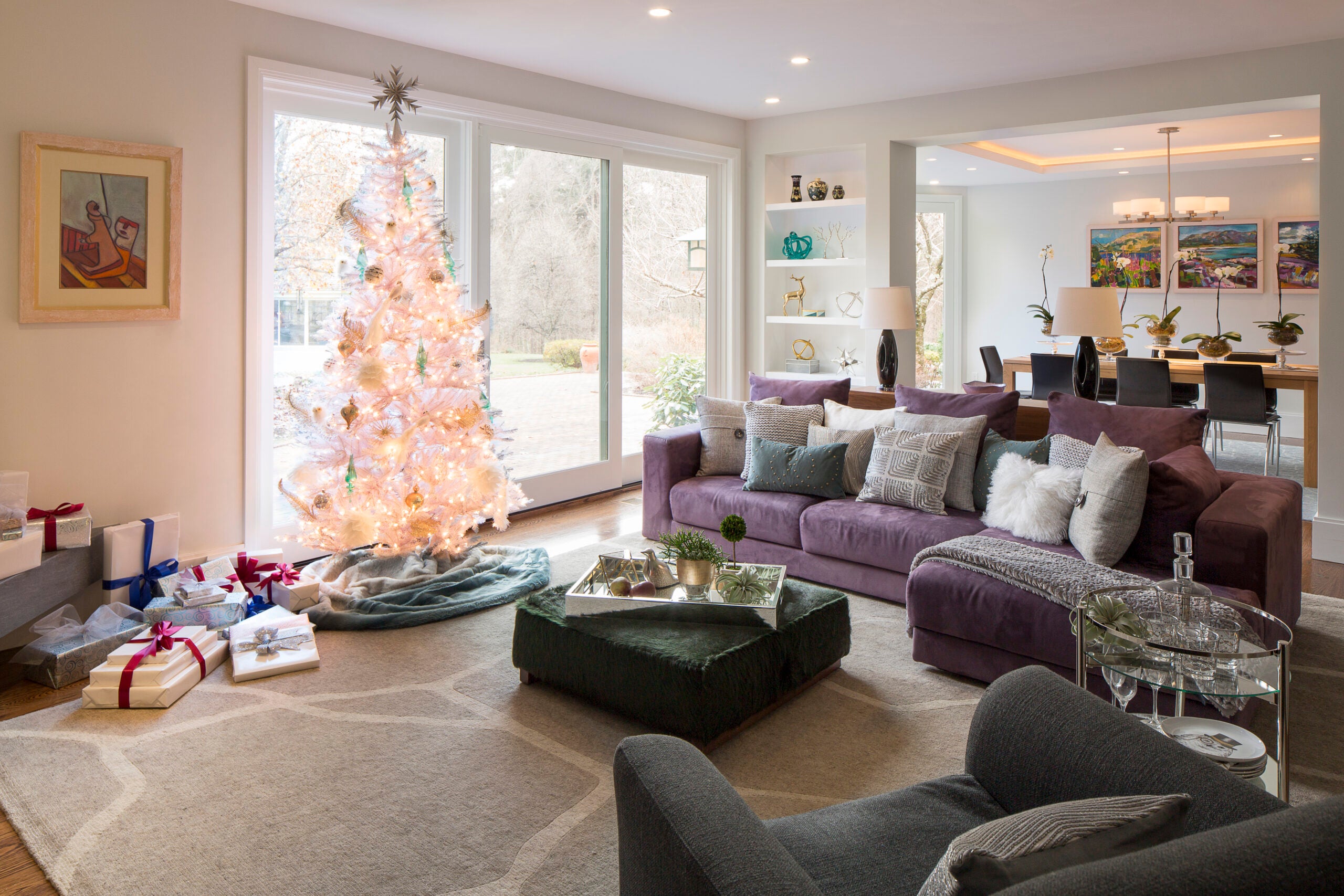 Though starting to decorate post-Thanksgiving is a good rule of thumb, people may want to start planning earlier this year, Boston-based interior designer Trevor Fulmer said.
"Typically I would say after Thanksgiving is a good time to start, but this year with supply chain issues and delays, I think you should make sure you get things started early, because if you need specific items you may not be able to get them," Fulmer said. Fulmer, however, typically starts a bit earlier to get the most out of the season — and has already begun playing Christmas tunes around his own home.
"I would say a general rule of thumb is after Thanksgiving, but I usually break that rule and do it the weekend before Thanksgiving, because let's face it, you put a lot of work and thought and energy into decorating your home, so it's nice to enjoy it for a bit longer," he said.
Suarez makes sure to start decorating at least 15 days before the holiday, she said, but "pre-decorating planning" — assessing your pace, style, and budget — should start earlier.
"A two-week timeline allows you to mentally ground yourself in the holiday spirit and cultural traditions," she said. "It's important to take at least two weeks to kind of assess not only your needs, but what other people's needs are if they're going to be coming to your home for festivities."
To keep things simple (and inexpensive) Fulmer and Sayeed both recommended going natural. Sayeed loves to bring in flowers, white and red amaryllis lilies, for example, to add vitality to the home.
"Everything is so dead by then, and it brings so much life to any space," Sayeed said. "It's so beautiful and it brings a touch of light happiness into your space."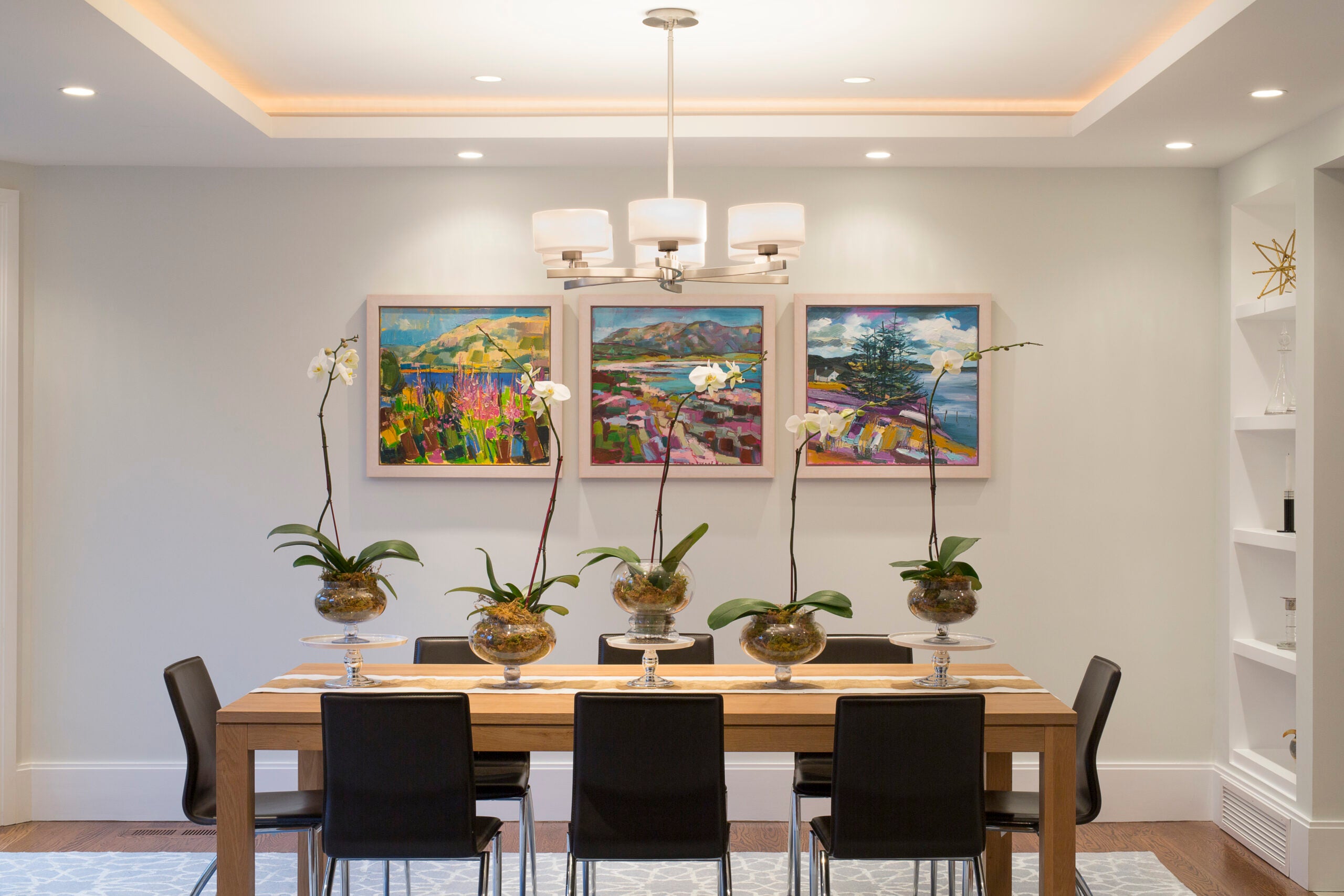 Fulmer will bring in branches and wrap them in white lights, he said, or hang evergreen boughs or branches around the home to add a fresh feel to what can be a dreary season weather-wise in New England.
"I get some beautiful fresh greenery, and I drape it all around the mirror, and I fill up that greenery with lights and ornaments and cinnamon sticks, and it just becomes one of the focal points in my home," Fulmer said.
Barbara Elza Hirsch, interior designer and principal at Elza B. Design, is also an advocate for adding a hint of nature to your holiday decor.
"I think really as much as possible if you can introduce some of the outdoors indoors, it always makes things feel really welcoming," Hirsch said. "For Thanksgiving, you may want to grab some branches from outside, or some dried flowers, and create a bouquet."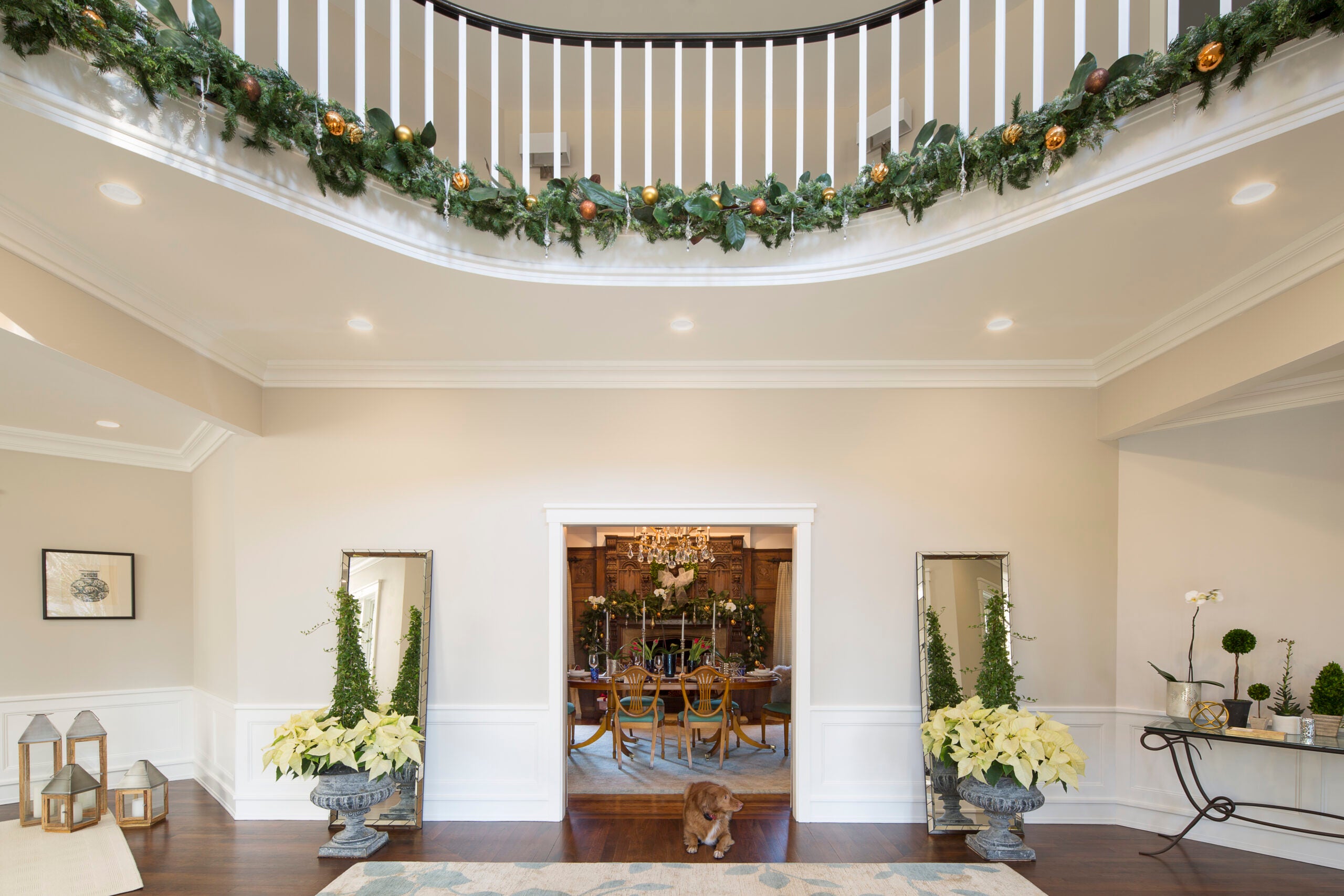 The biggest mistake people make when it comes to holiday decorating is overdoing it, Hirsch said.
"You don't want to go too corny. I think common mistakes people make is they go too stereotypical, so little signs that say Merry Christmas or Happy Hanukkah everywhere. It's kind of like when people have a beach house, and they have little stars everywhere and crab pillows, and it can feel overdone," she said.
Instead, she recommended trying to think outside the box, adding a new twist to classic styles or decorations.
"Don't necessarily go with just red and green," she said. "You could do navy, green, gold, and different shades of red."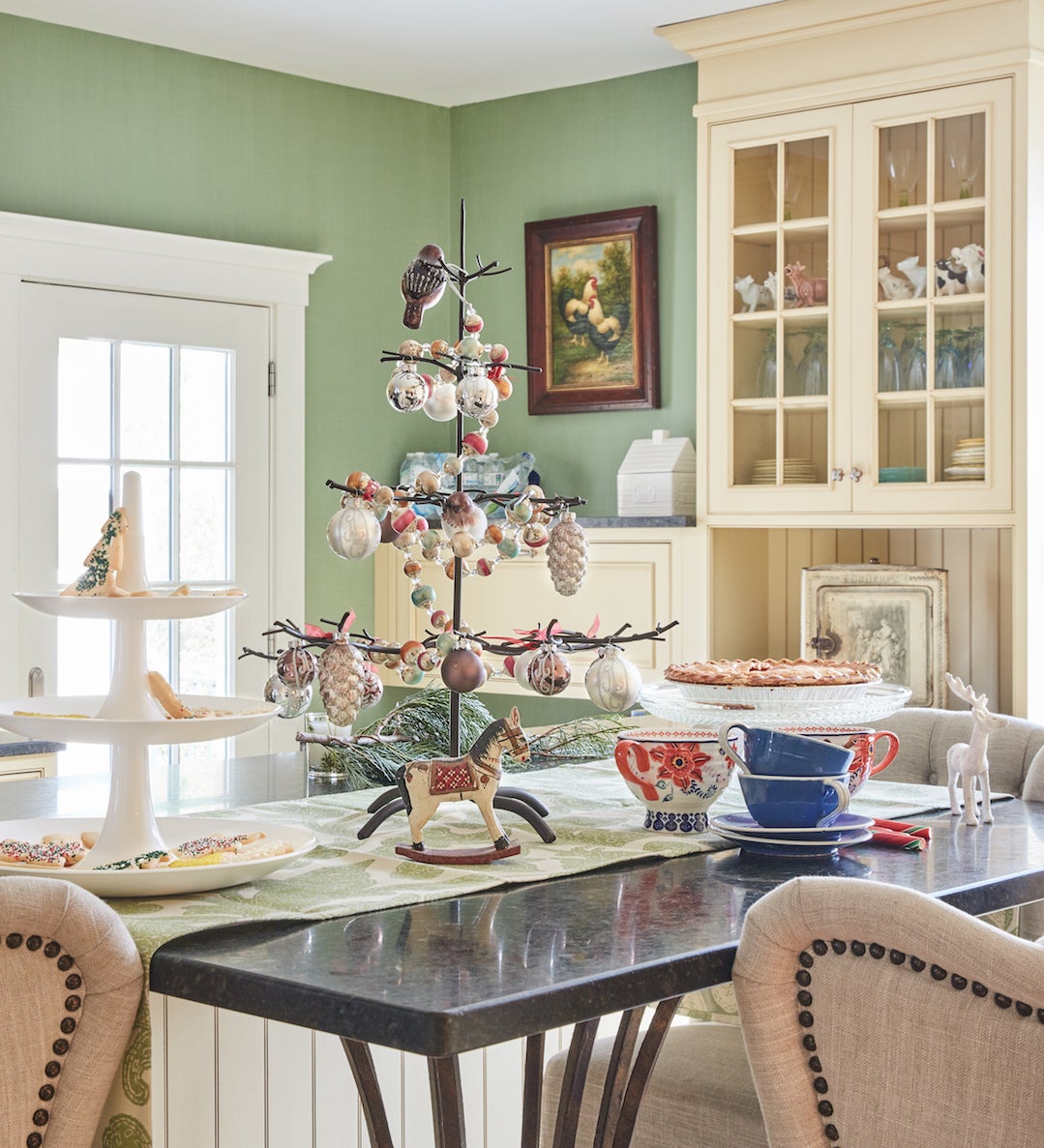 And after over a year of pandemic-induced separations, adding family traditions to your decor might be the perfect touch, Fulmer said.
"I think a lot of families are going to be together again for the first time after a year, a year and a half of separation, so I think it's going to be really nice to be together," Fulmer said. "So I think this year, it's super important to introduce this idea of family and traditions, and use the accents and decor and holiday pieces that really bring back memories and really focus on family."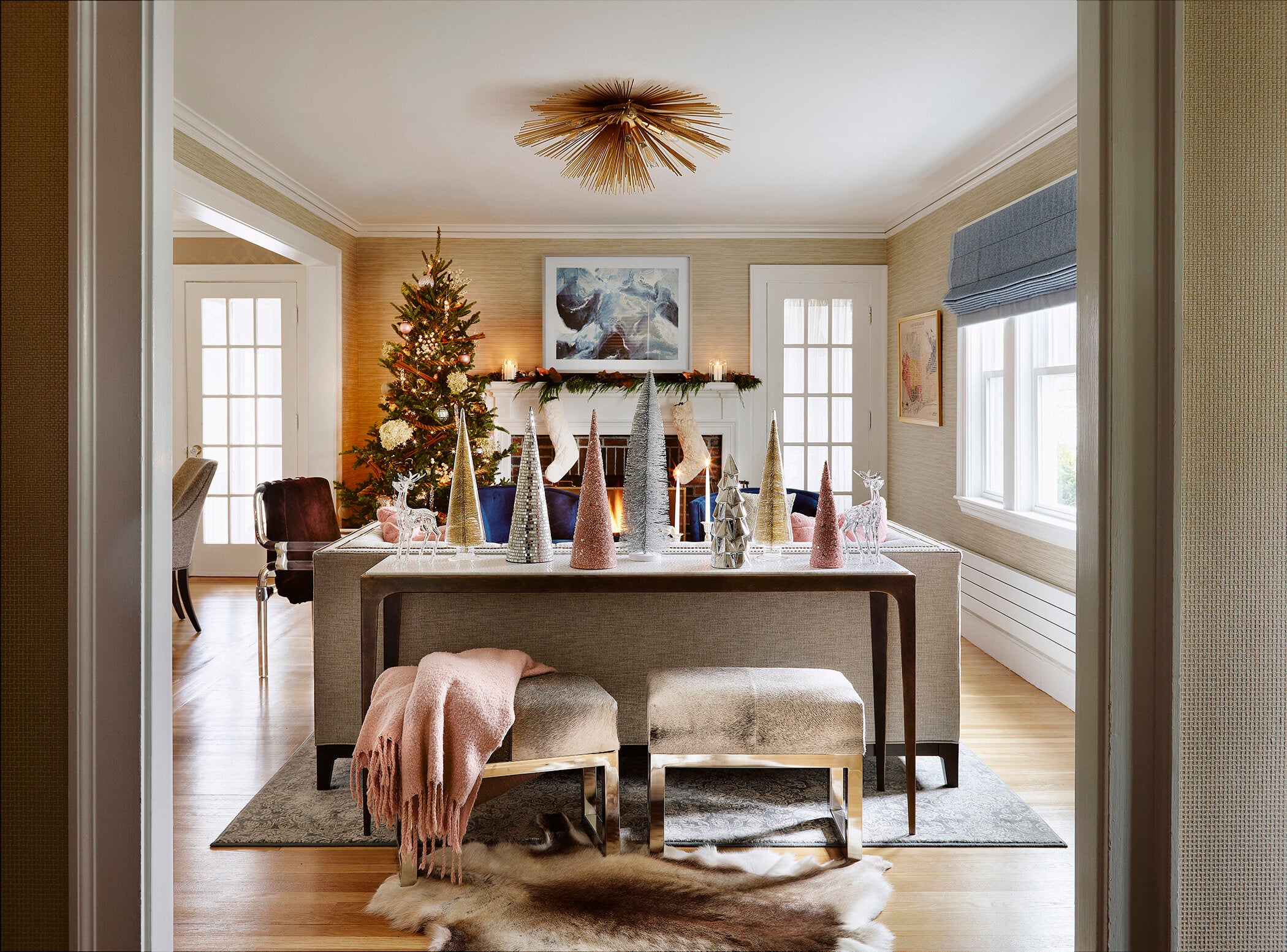 Whatever the case, your home should always be a reflection of you.
"I think your personality should shine through when you're decorating, and you should have fun doing it really. [You] should be about creating some magical memories," Hirsch said.
Fulmer echoed the sentiment. "The holiday season is about tradition and the people that are with you and the memories you create with them," he said. "So the main thing is really just making sure that what your home is, is truly a reflection of you throughout the holidays."
Subscribe to our free real estate newsletter at pages.email.bostonglobe.com/AddressSignUp. Follow us on Facebook, LinkedIn, Instagram, and Twitter @globehomes.