Real Estate News
Having trouble heating your home? Here's where you can get help.
With the weather cold enough to shut down schools Tuesday and slow the MBTA, even staying warm inside can be a challenge.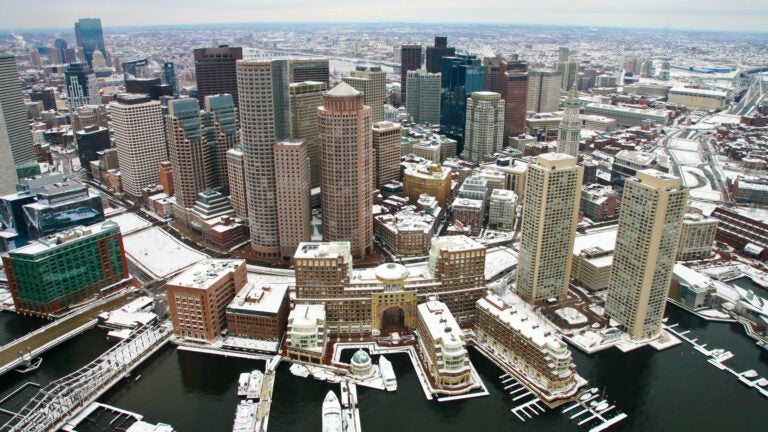 Tuesday's single digit temperatures and below zero wind chill made it clear: Winter has arrived in Boston.
With the weather cold enough to shut down Boston Public Schools on Tuesday and slow the MBTA, even staying warm inside can be a challenge. However, there are options for anyone struggling to heat their home, whether the issue is an unresponsive landlord or costly heating bills.
In Massachusetts, landlords are required to keep the heat at least 68 degrees during the day and at least 64 degrees at night from September 15 to June 15, unless it's stated that the tenant is responsible for heat in the lease. If your apartment isn't heated and your landlord is dodging you, reach out to Boston's Inspectional Services Department, said Lisa Timberlake, the director of publicity for the department.
"An inspector will come take the temperature in your apartment, and if it doesn't meet compliance we'll write a notice of violation, giving the owner or manager 24 hours to comply," Timberlake said.
Tenants can call ISD directly from 8 a.m. to 4 p.m., Timberlake said, and should call 311 during off-hours to get in touch with the on-call inspector. Tenants can also see whether their landlords have any past violations through the RentSmart Boston website.
Though ISD may not be able to to provide help to tenants who are responsible for covering their own heating bills, there are still options for assistance. National Grid and Eversource both offer discounted rates for low-income tenants, and tenants can apply for federal assistance through the Low Income Home Energy Assistance Program. The program helps people pay their heating bills during the winter heating season (from November through April), said Kathy Tobin, energy director at Action for Boston Community Development.
"People qualify according to income level and household size," Tobin said, "and then we reach out to the vendors directly and notify them who's eligible, and they in turn send us the bills."
People can apply online, over the phone, or in-person at one of the ABCD community intake sites. Those who qualify one year don't have to complete the entire application process the following year, Tobin said, but they do have to recertify, updating their current household income. ABCD typically gets around 20,000 applications from Boston and surrounding communities and provides assistance to around 17,000 of them, Tobin said.
Once applications are in, it typically takes about three weeks for the assistance to kick in, though ABCD can expedite the process in emergencies, Tobin said. However, Tobin encourages people to apply as early as possible.
"Now is the time to apply," Tobin said, "You shouldn't wait for an emergency situation."
Subscribe to our newsletter at pages.email.bostonglobe.com/AddressSignUp. Follow us on Facebook, LinkedIn, Instagram, and Twitter @globehomes.