Real Estate News
Is the housing market going to crash?
'Neither [buyers nor sellers] have blinked yet, but something has to give eventually.' Continue reading at RealEstate.Boston.com.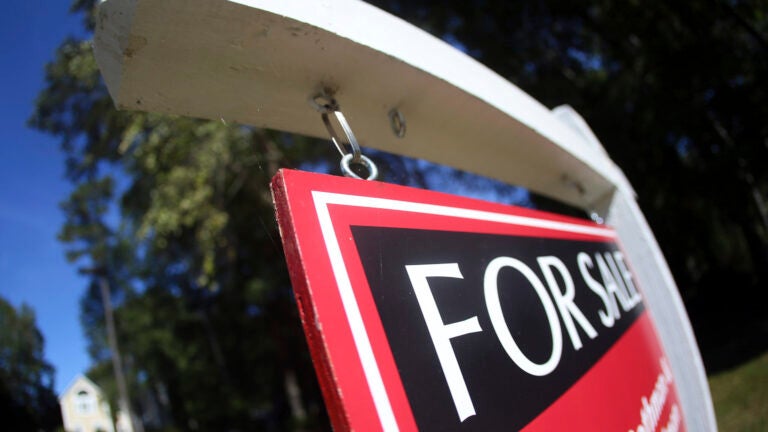 Limited supply is the main culprit of Greater Boston's slowdown in home sales, but economic and geopolitical tension abroad are still areas of concern, real estate and economic experts told Boston.com this week.
But the slowdown in sales doesn't have local economists fearful of a market crash reminiscent of the Great Recession, especially as many regulations enacted since then prevent the kind of loose credit available in the run-up to the 2007-2008 economic crisis.
There are economic concerns surrounding things like ongoing supply chain issues bumping out construction timelines, as well as the Russian invasion of Ukraine, which can drive up energy prices and theoretically elevate construction prices in the process. Rising interest rates to combat inflation can also dampen home buyer interest, as mortgage rates jump.
"It remains to be seen how long buyers can weather this storm and how long homeowners will watch values rise before deciding to list," Nicole Bachaud, an economist with Zillow, said. "Neither have blinked yet, but something has to give eventually."
But that won't necessarily translate into a bust in Boston. Economists generally see the region's economy — backed by higher education, health care, and life sciences, industries that generally rely on in-person work — as a safety net against boom-and-bust times.
---
'Would it surprise me if there was a correction? No. Would it surprise me if we saw a bust that was really big? Yes.'
— ADAM GUREN, associate professor of economics at Boston University
---
"The Boston area has a lot going for it," said Timothy Warren, CEO of The Warren Group, a data analytics firm and publisher of Banker & Tradesman. "It would be hard to hard to bet against it with the universities, the young people that add a vibrancy and an entrepreneurial spirit and everything else."
Regardless, home sales were essentially flat last year for Massachusetts and were even on the decline for the back half of the year, according to Warren Group data, but economists note this has less to do with signs of economic panic and more to do with essentially no new supply across the market. Median home prices still rose roughly 14% in 2021 and increased about 11% year over year in January.
---
Related The typical Mass. house sold for under $500,000 in January — maybe for the last time
---
"The primary reason for high home prices is economics 101: supply and demand," Bachaud said. "Inventory is lower than ever, and demand is sky-high as millennials have aged into peak home-buying years and the uptick in remote work has given many Americans more flexibility in their living situations and a need for more space. There have not been many signs the market will slow, and in fact it's actually heating up earlier in the year than usual."
The inventory of available homes for sale in the Boston metropolitan area is down 24.3% since December and 43.6% below January 2020 levels, according to Zillow data. And the inventory of new homes hitting the market in January was down 25.5% from two years ago and 25.2% below December's count.
January had the lowest level of single-family homes and condos available for sale across all of Massachusetts since the Massachusetts Association of Realtors began tracking the data in 2004.
"It's very slim pickings," Warren said. "Some questions about affordability make it seem to me as though [2022 will] be a junior version of last year."
Cameron Sperance can be reached at [email protected]. Subscribe to the Globe's free real estate newsletter — our weekly digest on buying, selling, and design — at pages.email.bostonglobe.com/AddressSignUp. Follow us on Facebook, Instagram, and Twitter @globehomes.