Real Estate News
Readers: Should you take your shoes off in someone else's home?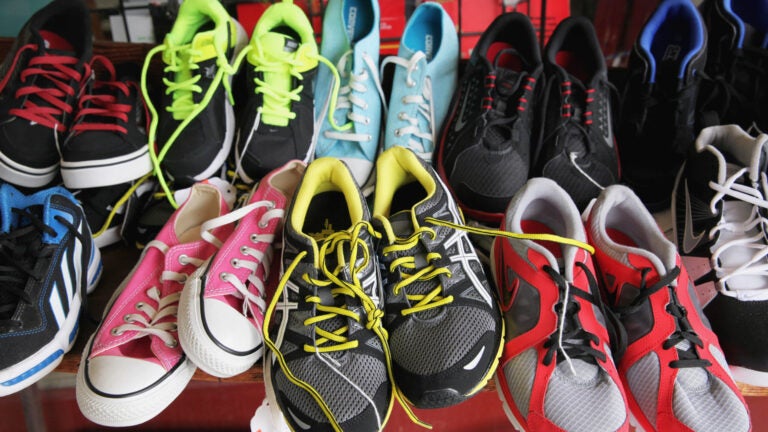 The Wall Street Journal recently published an op-ed titled, "Here's Why I'll Be Keeping My Shoes on in Your Shoeless Home." In it, columnist Kris Frieswick wrote that "barring shoes outright just to keep your floors clean is bringing a gun to a pillow fight."
Frieswick acknowledged that she would remove her shoes in someone else's home for cultural or religious reasons, or if they were covered in "snow, mud, blood, condiments of any sort, lava, excrement, concrete dust, or biomedical hazardous waste." Barring these reasons, people should be allowed to keep their shoes on in someone else's house unless they themselves wish to take them off, she argued.
The article quickly circulated on Twitter, and garnered a searing rebuke in an op-ed in The Guardian, titled "Here's why your shoes will be staying the hell out of my house."
"The small act of taking off shoes shows deference to hospitality and care for the belongings of the host," Jeff Lang, of Los Angeles, wrote in response. "It also engenders a kind of intimacy: outside in your shoes you're a stranger among strangers, but in your stocking feet at home, you're part of the family."
Etiquette expert Elaine Swann supports the latter argument.
"Etiquette is generally looked at as a means of putting others at ease, so when you arrive at someone's home, it's good practice to ask them whether or not they prefer for you to take your shoes off," Swann said. In foul weather, it should be automatic. "You certainly do not want to track snow or wetness into someone's home."
However, part of the onus is on the host to accommodate guests, including providing them with space to stash their footwear.
"The average host is going to make sure that they have storage for coats, jackets, purses, and of course shoes," Swann said.
We want to know what you think: Should guests take their shoes off in other people's homes?