Real Estate News
Suffolk County suffers 7th-steepest population decline in US amid pandemic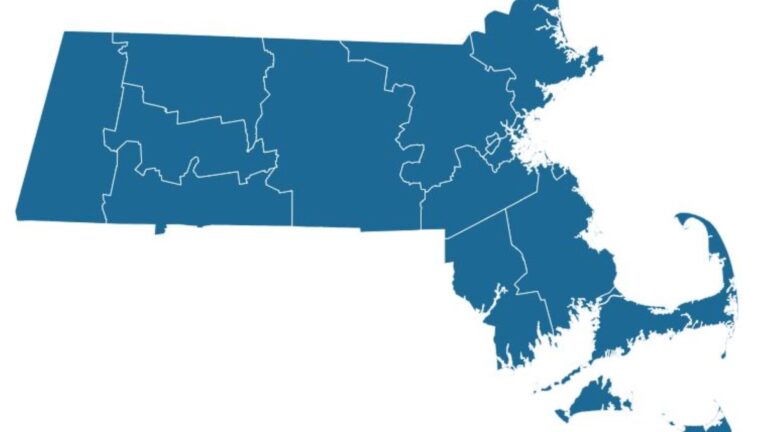 The pandemic brought stories of city dwellers fleeing to the suburbs and rural areas as remote work took over, and new census data seem to back that up.
The census data show which counties across the country gained people and which lost them between 2020 and 2021, and the results show an exodus from Suffolk County in Massachusetts.
Not only did Suffolk County lose the highest percentage of residents in the state in the last year — the population declined by 3.3% in the last 15 months — only six other counties across the United States lost a higher percentage of their population in that span.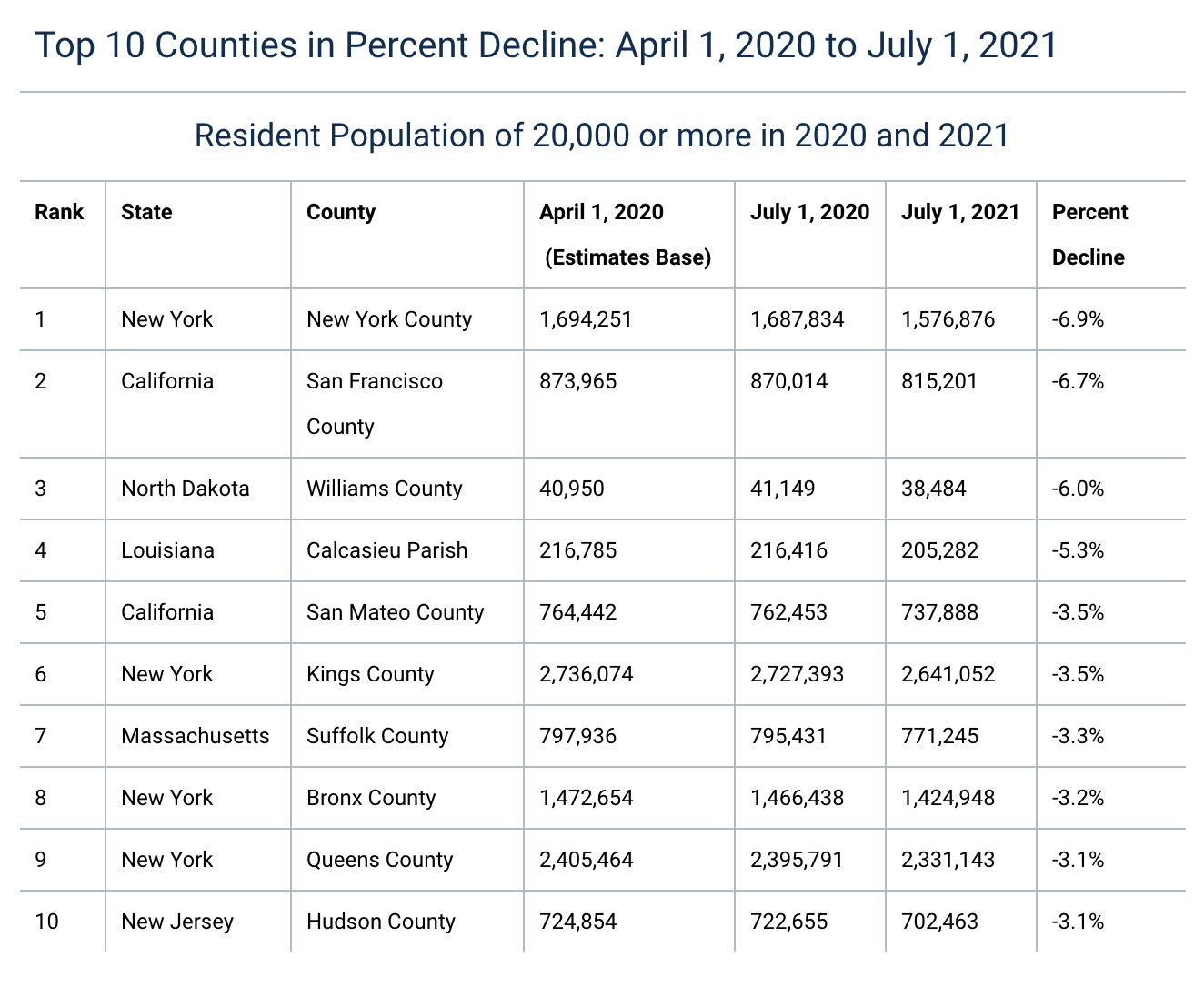 Overall, the United States had its lowest annual population growth rate increase in history between July 2020 and July 2021 and also its smallest population increase, at 393,000 people, The Boston Globe reported. Seventy-three percent of U.S. counties experienced a natural decrease, which is when a population experiences more deaths than births, in 2021, up from 45.5% in 2019 and 55.5% in 2020.
In 2021, fewer births, an aging population, and increased mortality — intensified by the COVID-19 pandemic — contributed to a rise in natural decrease, according to the census. Four states, including Rhode Island, New Hampshire, and Maine, all experienced natural decreases in every county.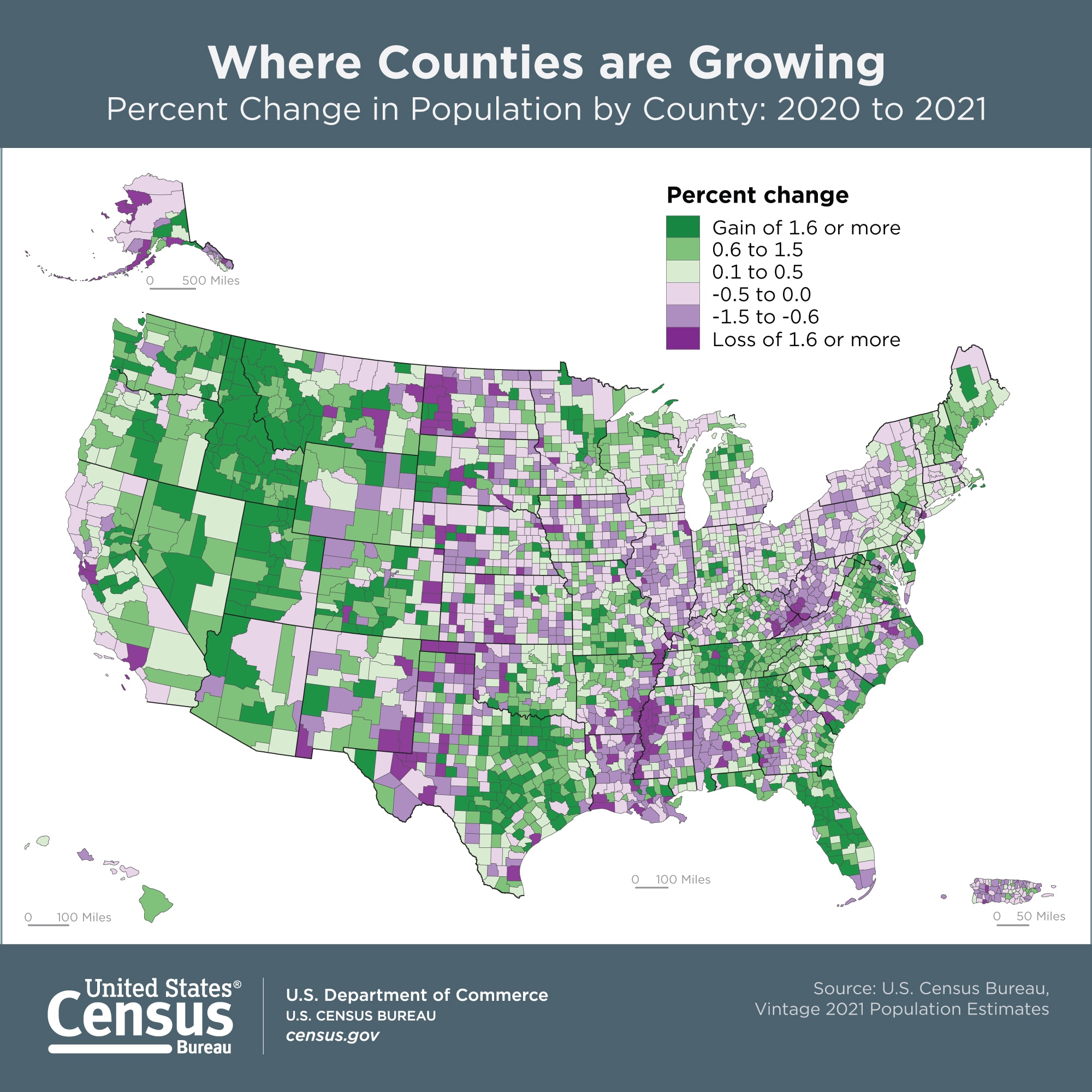 But population decrease in Suffolk County can also be explained by people moving to more suburban and rural areas. The county lost 28,850 people who moved elsewhere between July 2020 and July 2021, the Globe reported. This is the largest loss to domestic migration the county has experienced since at least 2000, according to the Globe.
The Globe also reported that a decline in international migration, which has typically helped drive people into Boston, could have contributed to the decline in population in the county. The county gained fewer than 3,000 residents who moved from another country, compared with 11,678 in 2017.
Based on census data, it looks as if former Suffolk County residents may have fled north and south of Boston.
Nantucket and Dukes counties had the biggest population increases in the state, growing by at least 1.6%. Barnstable County also had a modest increase, and Bristol, Worcester, and Plymouth Counties had small increases.
To the north, all of New Hampshire's counties grew in population. Given that it had more deaths than births last year, we know that the increase is due to migration, most likely domestic migration from Massachusetts. Maine and Vermont also experienced population growth in most of their counties.
The county that experienced the second-biggest decrease last year, according to census data, was Middlesex County. Norfolk, Essex, Franklin, Hampden, Hampshire, and Berkshire counties all experienced small population decreases as well.