Real Estate News
Mass. home sales slowed in March, but prices keep climbing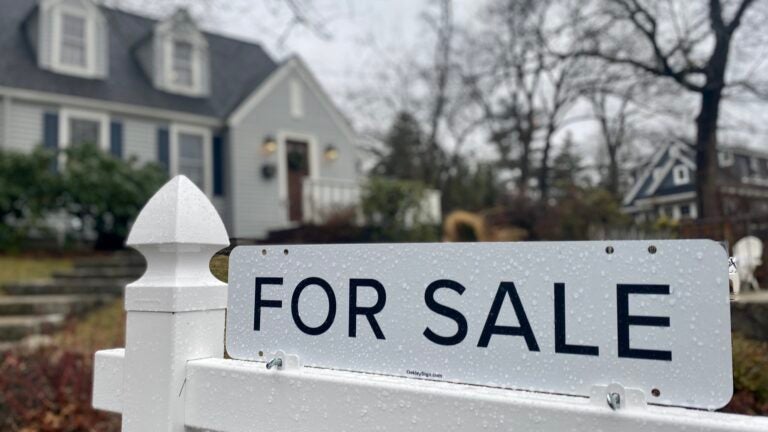 For frustrated homebuyers, the words "low inventory" must ring in the ears like the unshakable chorus of an annoying pop song. But there's a reason the phrase keeps coming up: Experts say a dearth of homes for sale is the main reason home prices keep climbing with such abandon — which they did again in March.
There were only 3,591 single-family home sales in Massachusetts last month, a 6.9 percent drop from the year before, according to real estate analytics group The Warren Group. But prices continued to march higher, with the median sale price of a single-family home up 12 percent year-over-year, to $515,000.
Fewer sales at higher prices is what happens when there aren't enough homes available, said Warren Group chief executive Tim Warren. "The number of homes for sale has been in decline for a decade or more," he said, while homebuyer demand has been relentless, driving price increases and intense competition for the few homes available.
What does "low inventory" look like? In March, there was an average of 3,007 single-family homes listed for sale across the Commonwealth, according to the Massachusetts Association of Realtors. That was a 30 percent drop from even the ferociously competitive spring market of a year ago, when there were 4,277 houses listed for sale in March. In the relative sanity that was March of 2019, house hunters had more than three times as many properties to choose from as they did last month, with an average of 10,822 houses to choose from on a given day.
All of that makes house hunting a lot more work. "It's practically a full-time job to look for a house," Warren said.
What's more: The average interest rate on a 30-year mortgage has jumped 2 percentage points in the past six months, according to Freddie Mac, hitting 5 percent in April for the first time since 2011. That's raised the typical homebuyer's monthly payment by hundreds of dollars for the same-priced house.
"That's not making it any easier to buy a house," Warren said.
Many home sales that closed in March were probably bought at lower rates secured in January or February, Warren noted, so sharply higher mortgage rates may yet start to temper demand and price growth in coming months.
The Massachusetts condominium market also experienced a sluggish sales month. The 1,826 condos sold in March marked a 19.5 percent drop from March 2021, when there were 2,268 sales statewide. Condo sales have been down by double-digit percentages every month this year, Warren said.
The median sale price of a Massachusetts condo rose to $460,000, an all-time high for the month of March and a 4.1 percent increase from a year ago. Condo inventory isn't quite as depleted, Warren said, which could draw some buyers priced out of the single-family market. But he doesn't think many buyers will pivot so easily if they've been dreaming of a yard or lots of space.
"I can't quite picture somebody that's been shopping for a single-family house suddenly saying, 'Well, gee, maybe a condo would be OK,'" he said.
The median price of a condo sold last month in Suffolk County, which includes Boston, Chelsea, Revere, and Winthrop, was $695,000, up 8.6 percent from $640,000 a year ago. (View county-by-county data here.)
The March figures offer a look at price and sales trends over the entire first quarter as well.
Through the first three months of 2022, single-family home sales were up 8.6 percent in New Bedford, with the median price rising 13.6 percent from a year ago, from $295,000 to $335,000.
The town of Arlington, meanwhile, is the latest to join the million-dollar club: The median single family price in Arlington jumped 21.6 percent over the first quarter of 2021, from $880,000 to $1,069,900. Condo prices have also surged in Arlington, rising 23.6 percent year to date to $900,000. (View town-by-town data here.)