Real Estate News
City Councilors want to crack down on Boston's 'problem properties.' Here's what's in store.
Despite the demand, there are hundreds of properties in pockets throughout the city that have been left abandoned or neglected.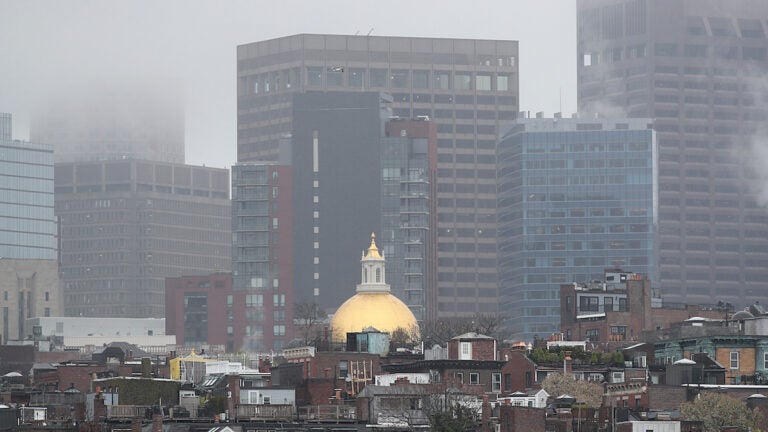 The real estate market in Boston has been red-hot, with homes getting scooped up within days of listing, often going for well over the asking price. Apartments are similarly hard to come by — particularly affordable ones. According to the city, 65% of Boston residents are renters, and more than half spend upward of 30% of their income on their housing.
Despite the demand, there are hundreds of properties in pockets throughout the city that are abandoned or neglected, a discrepancy city councilors are seeking to address.
"We know that we have an incredibly impossible real estate market right now, but still Boston finds itself with a lot of buildings that are vacant or abandoned or blighted," City Councilor At-Large Ruthzee Louijeune said at a City Council meeting last month.
According to a report published by the Mayor's Office of Housing (formerly the Department of Neighborhood Development) in 2021, there are 297 distressed properties, 142 of which are residential. All told, these properties account for 357 unused housing units and $1.2 million in lost tax revenue, the report found.
The concern is specifically with properties that are owned by LLCs, banks, and out-of-town landlords who are "land banking," or waiting for their property to increase in value before cashing in.
"They're letting the prices rise while investing nothing and forcing neighbors to live next to properties that are in desperate need of repair," Louijeune said at the May 18 meeting.
To address the issue, City Councilor Tania Fernandes Anderson called for a hearing to reinforce fines on property owners who purposefully or carelessly allow their dilapidated buildings to fester, and to increase funding to the coalition of city agencies responsible for keeping them in check.
"[These buildings] become eyesores and unsafe due to a lack of maintenance and repair," Fernandes Anderson, whose district includes Roxbury, Dorchester, Fenway, and part of the South End, said in an e-mail. "They contribute to infestations and the buildup of trash and toxins. They act to bring down the property values and quality of life of surrounding homes and businesses. Perhaps most importantly, they represent a misuse and waste of real estate and resources that could make for green spaces, activated art and culture spaces, trees, affordable housing, and more."
In 2011, late Mayor Thomas M. Menino used an executive order to create the Problem Properties Task Force, an amalgamation of more than a dozen city departments, including Inspectional Services, police, and Neighborhood Services. The group was tasked with reviewing properties that had received at least four complaints over a 12-month span, initially with the aim of addressing crime and quality of life issues. Louijeune, an original cosponsor of the order, acknowledged the work of the task force, but said "how they work with community groups, neighborhood associations, city programs, and grants still leaves a lot to be desired."
Currently, the task force webpage lists seven problem properties, four of which are owned by banks or trusts. One of the roles of the task force should be distinguishing between those properties and ones in which the owners are simply unable to afford repairs, according to city councilors.
"It's really expensive to get work done, the cost of labor is increasing, so we need to continue to find ways to tell the difference between those two," Louijeune said.
There is no date set for the hearing, but a number of councilors voiced their support at the May meeting. Councilors Ricardo Arroyo, Frank Baker, Kenzie Bok, Liz Breadon, Michael Flaherty, Ed Flynn, Julia Mejia, Erin Murphy, and Gabriela Coletta signed the order.
Subscribe to our newsletter at pages.email.bostonglobe.com/AddressSignUp. Follow us on Twitter @globehomes.