Real Estate News
Will scorching home prices cool off this summer?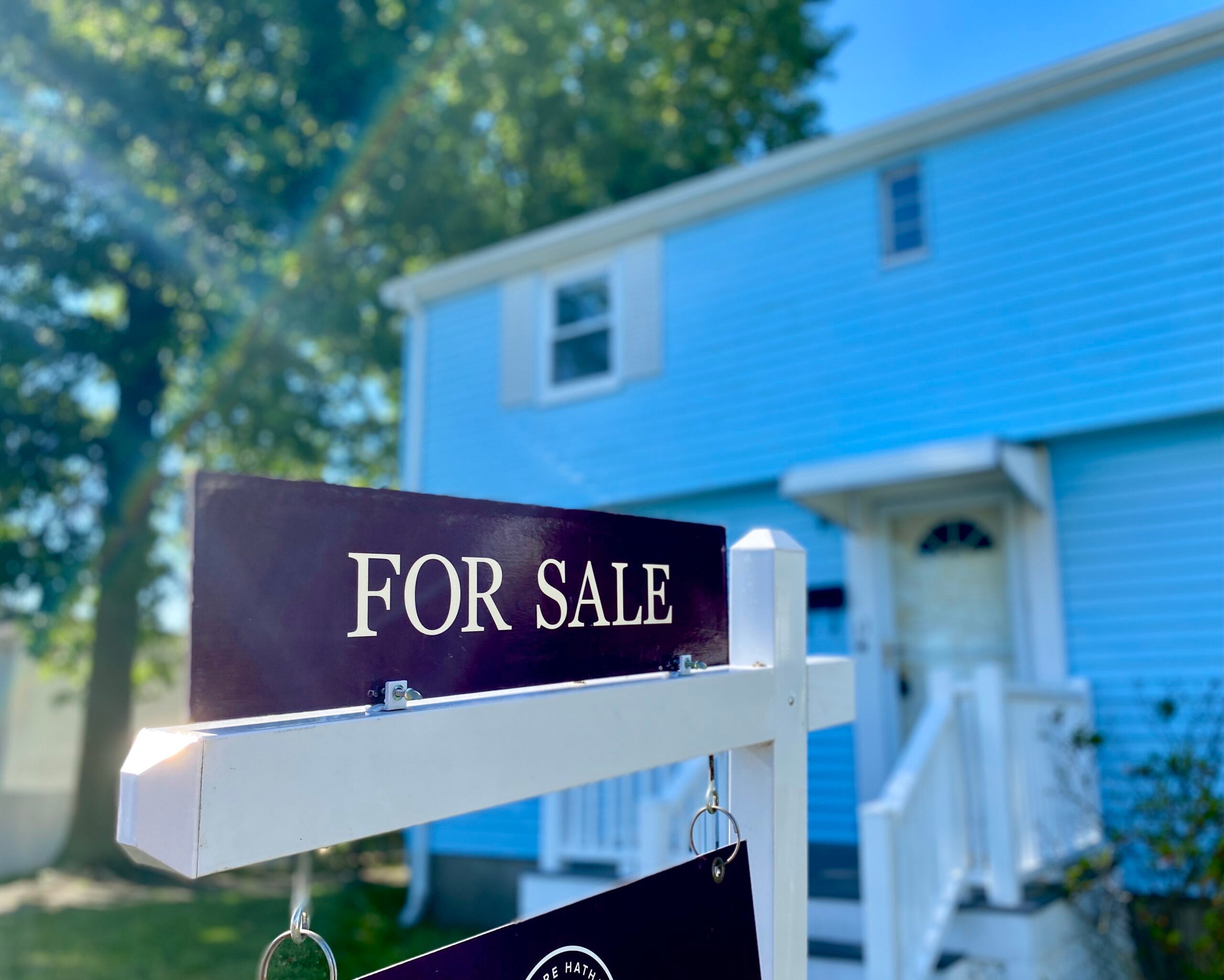 Massachusetts home prices once again set records in May. But will spiking mortgage rates throw a bucket of cold water on the fiery housing market?
The median sale price of a single-family home in Massachusetts hit an all-time high of $590,000 in May, according to The Warren Group, a real estate analytics firm. That marked a 12.4 percent increase from a year ago, and a jolting 38.8 percent increase from May 2020 when the median house sold for $425,000.
There were 4,788 single-family home sales statewide in May, a 7.2 percent drop year over year. Despite intense homebuyer demand, experts say a shortage of inventory continues to constrain the number of homes sold while simultaneously stimulating price-boosting competition.
The median price of a Massachusetts condominium was up 7.1 percent year-over-year in May, to $525,000 — a new high for the month, and near the all-time high of $530,000, set in April. The 2,414 condos sold statewide in May marked an 11.6 percent drop from the year prior.
It's the second straight month that the typical condo has fetched over half a million dollars. And with just a $65,000 differential between the two, condos aren't exactly providing an affordable alternative to single-family homeownership.
"Condos are shockingly expensive right now," said Cassidy Norton, associate publisher at The Warren Group. "Condo sales suffer from the same supply issues that single-families do."
What remains to be seen is how a sudden and dramatic increase in mortgage rates will impact the Massachusetts housing market this summer and beyond. After the Federal Reserve raised the federal funds rate by three quarters of a percentage point last week, the average interest rate on a 30-year mortgage jumped to 5.78 percent, a 14-year high and the fastest one-week increase since 1987, according to Freddie Mac.
Since higher mortgage rates make it more expensive to finance a home purchase, they should have a cooling effect on housing prices going forward — at least in theory. A homebuyer with a $2,500 monthly budget, for example, has lost almost $120,000 in purchasing power since December due to rising mortgage rates, according to Redfin.
"I definitely think that the rates are going to have an impact. But I'm not entirely sure when that tipping point is going to hit in Massachusetts," Norton said. "There are so many buyers, and there are so few houses, that I think people are going to stretch themselves — and the people who don't need to stretch are still going to be in the market."
The home sales that closed in May would have been initiated in April or even in March, Norton said, before the Fed's latest rate hike (its largest in almost 30 years). And one thing's for sure: Buyers were still stretching their budgets this spring. Around Boston, the median single-family house sold for 109.1 percent of its list price in May, according to a separate report by the Greater Boston Association of Realtors. That means many successful buyers were paying roughly $70,000 over asking on an $800,000 home. The typical condo, meanwhile, was fetching 103.3 percent of the asking price.
"I hate saying it — because I'm human, and I want people to be able to buy houses — but it's a good thing that rates are going up," Norton said. "People were probably starting to overextend in what they were offering and … I mean, that's what happened in the Great Recession. … It's not great for buyers, but for the overall economy and for the housing market, it's a good thing."
Realtor.com chief economist Danielle Hale expects rising rates will cool demand nationally and allow homebuilders and sellers time to restock the shelves with housing inventory, if you will, creating something of a reset in the real estate market.
"Demand will continue decelerating through the summer, providing breathing room for the inventory recovery to accelerate," Hale said. "As a result, this fall could be an opportune time to find a home, for both first-time and repeat buyers alike."
But Norton expects many buyers feel under pressure to lock in a mortgage before interest rates get any higher.
"A lot of people are really just desperate at this point and really want to get under agreement before the interest rates go up," she said. "If you wait until September or October, we don't know what the rates are going to be, but they're not going to get any lower."
The median price of a condo in Suffolk County, which includes Boston, Chelsea, Revere, and Winthrop, was $725,000 in May, up 3.9 percent from the year prior. The typical single-family home on Cape Cod, meanwhile, sold for $650,000 in May. (See county-by-county data here.)
The median price of a single-family home sold in Framingham rose 9.7 percent over May 2021, to $630,500, while the price of a typical Wellesley house topped $2 million in May. Year to date, the median price of a Somerville condo was $835,000, up 9.2 percent over the first five months of 2021. (See town-by-town data here.)