Real Estate News
A decade in the planning, and a decade from completion, USQ's phase one is topped off
The massive $2 billion, 17-acre mixed-use, transit-oriented development is far from completion. Continue reading at realestate.boston.com.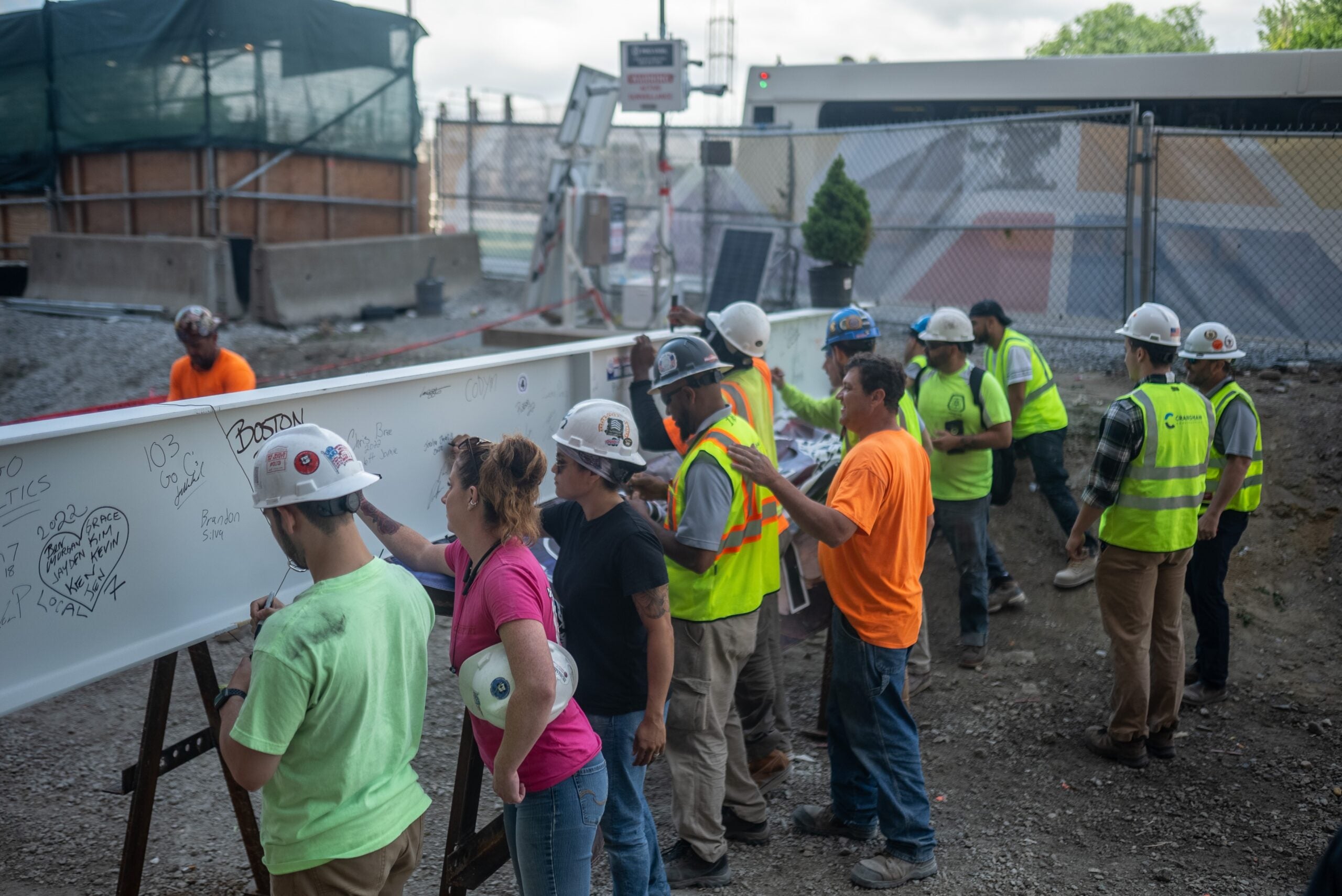 After breaking ground just one year ago, the three new buildings at 10-50 Prospect St. in Somerville's Union Square were topped off at the end of June, a sure sign the long-mooted SomerVision revitalization is making tangible progress.
"A moment like topping off, even with the buildings still under construction, after years of planning, feels like we have made a big leap forward," said Greg Karczewski, president of US2, USQ's purposefully formed development conglomerate.
The topping-off may be a milestone, but it signifies the end of the beginning rather than the beginning of the end: The massive $2 billion, 17-acre mixed-use, transit-oriented development is far from completion.
"We're delivering in phases," Karczewski said. "We anticipate seven to 10 years before it is all completed."
Occupying four acres adjacent to the MBTA's new Union Square Station, phase one includes 10 Prospect St., a seven-story "lab-ready" life-science building designed by Boston- and New York City-based architecture firm SGA. The remaining two buildings, a mid-rise tower at 20 Prospect St. and a 25-story tower at 50 Prospect, will be residential with ground-floor retail and bring 450 apartments, 90 of which will be designated as affordable.
"That is the largest amount of affordable housing units to come online at the same time in Somerville's history," Karczewski said.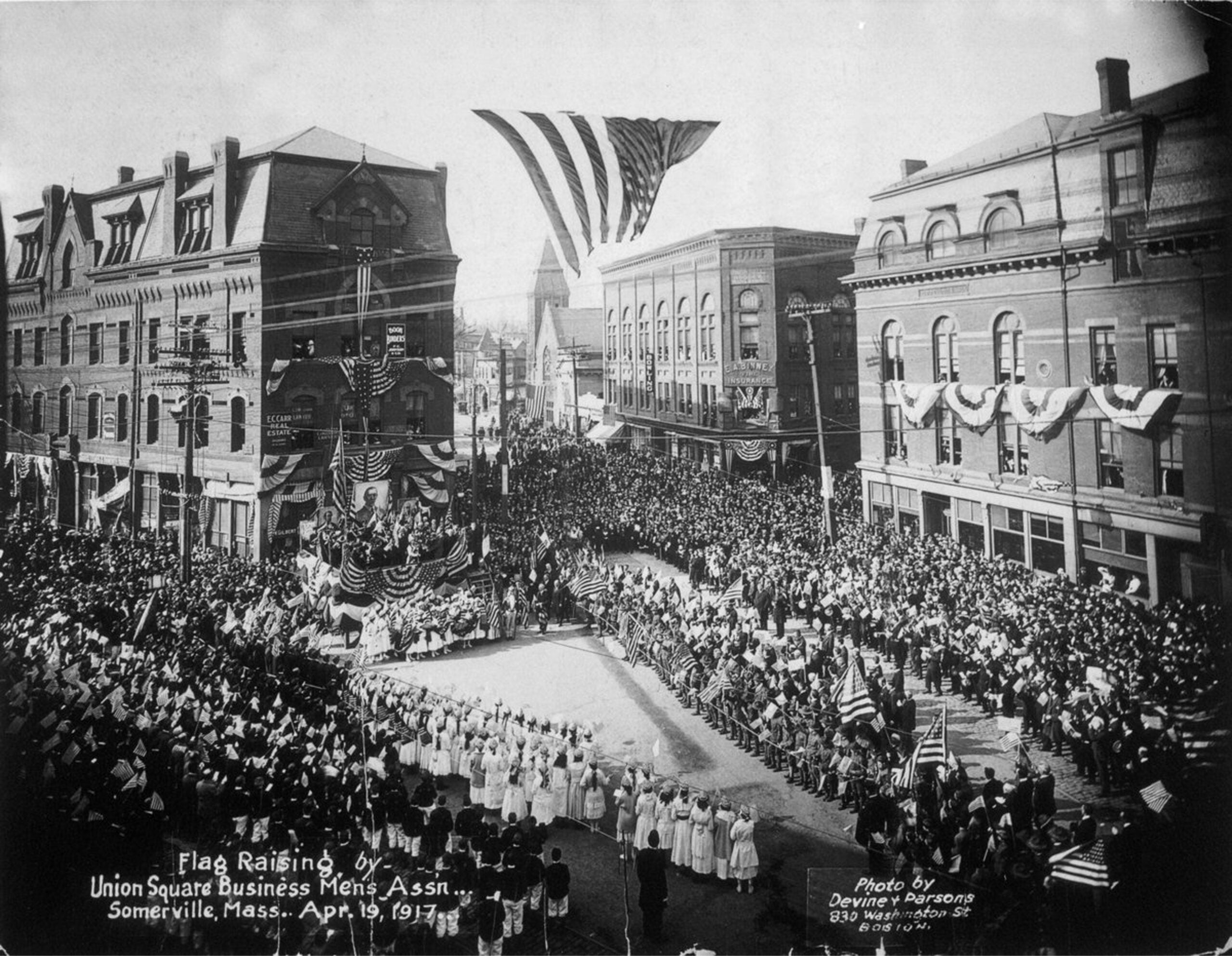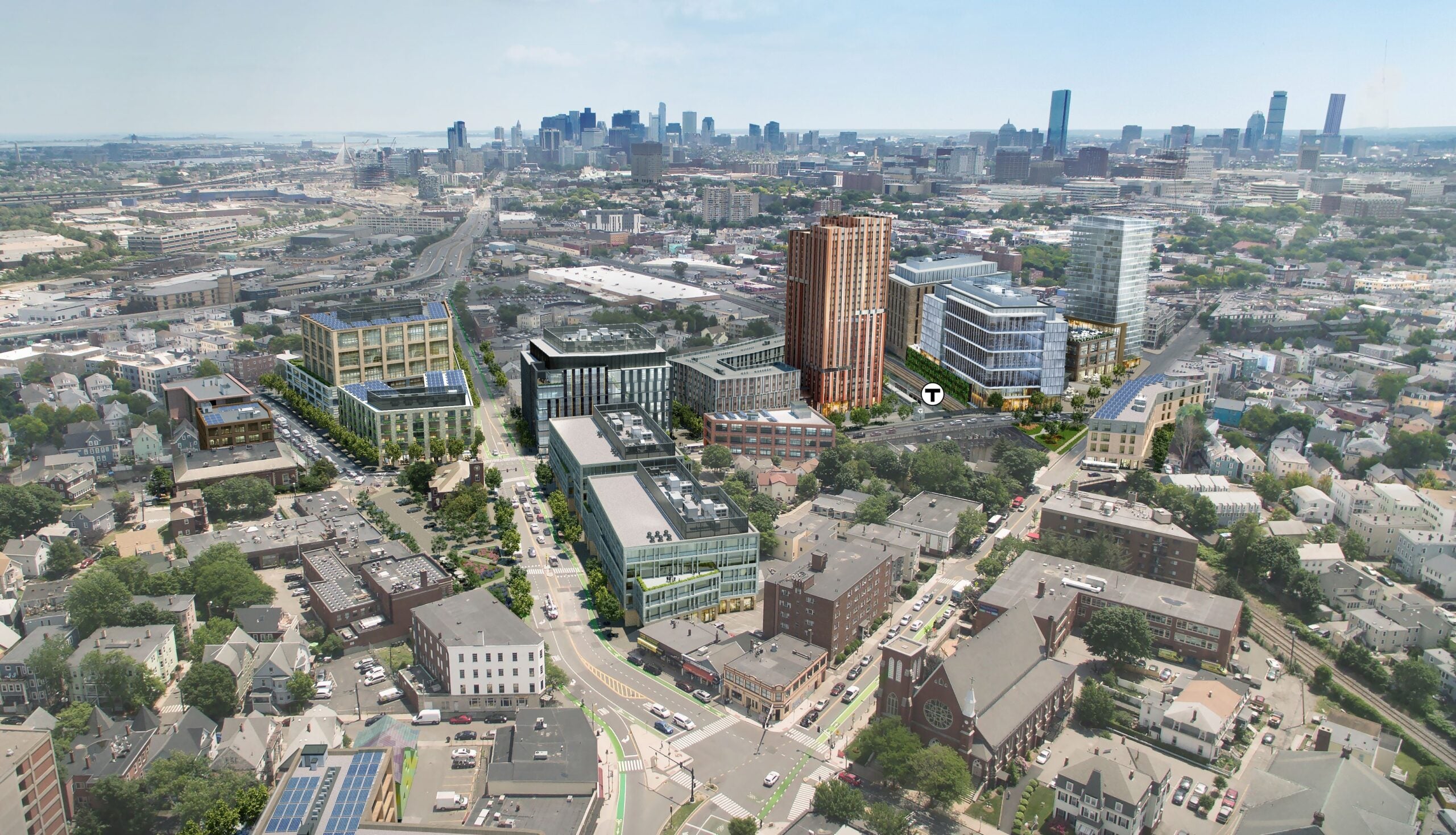 Both 20 and 50 Prospect were designed by Boston-based Höweler + Yoon Architecture LLP (212 Stuart Street, Zero Athens Street, the MIT Museum in Cambridge). "The residential building's design is unusual," Karczewski said. "The renderings show its colors and textures, and we are seeing that come together now."
Phase one occupancy is expected to begin in spring 2023. Pricing for the studio, one-, two-, and three-bedroom apartments will be set next winter, Karczewski said. Residential building amenities will include a rooftop pool, facilities for dogs, a fitness center, a communal lounge, and bicycle storage.
"Cycling is an important part of the plan for this community," Karczewski said. "There will be ample bike parking."
"Climate change resilience" is an overarching theme.
"The plaza connecting to the Green Line station will have lots of trees that are supported by a unique system under the pavement that allows their roots to grow," Karczewski said. "The urban canopy is important. Also there has been significant attention paid to storm water management to reduce run-off."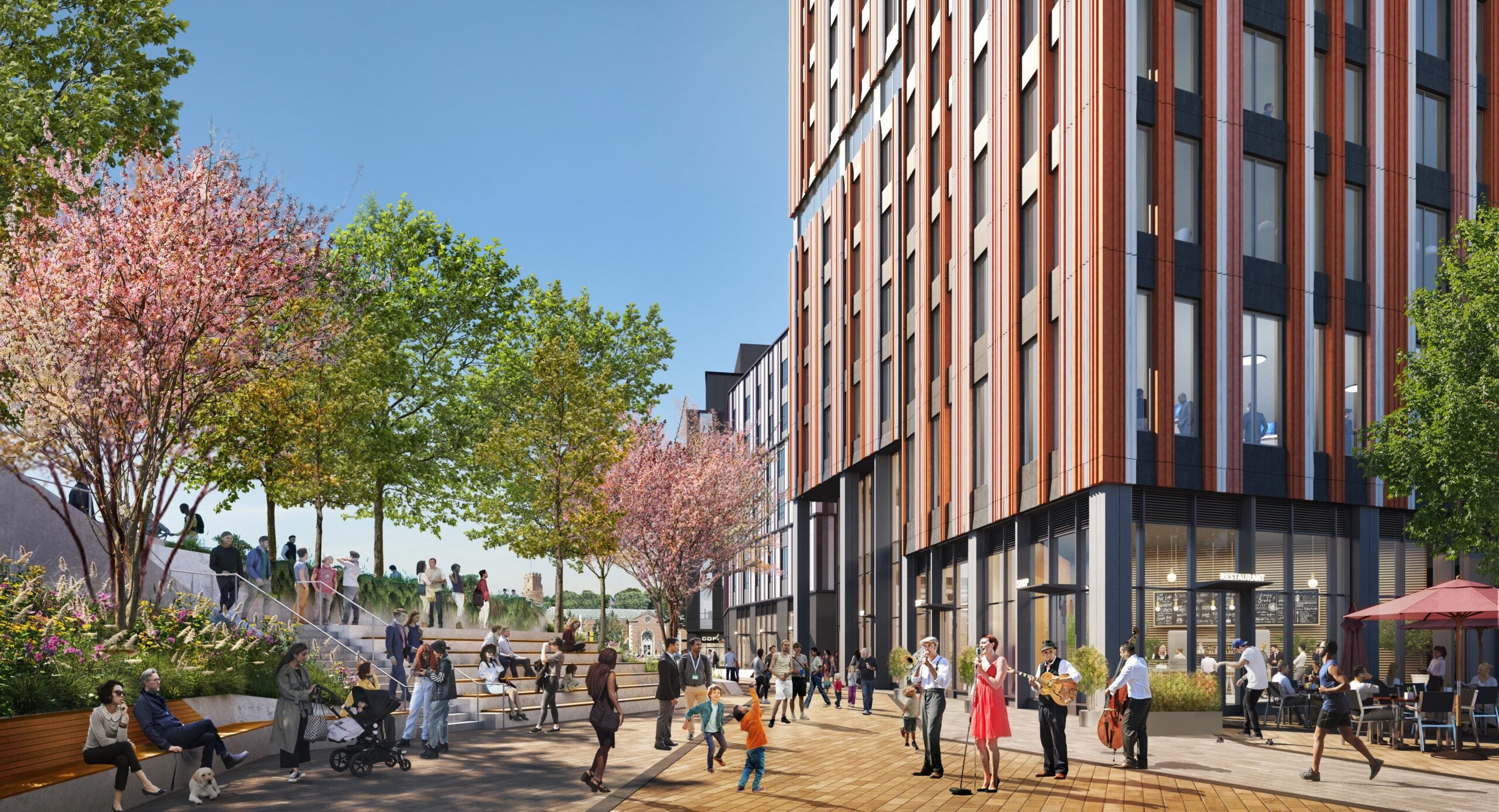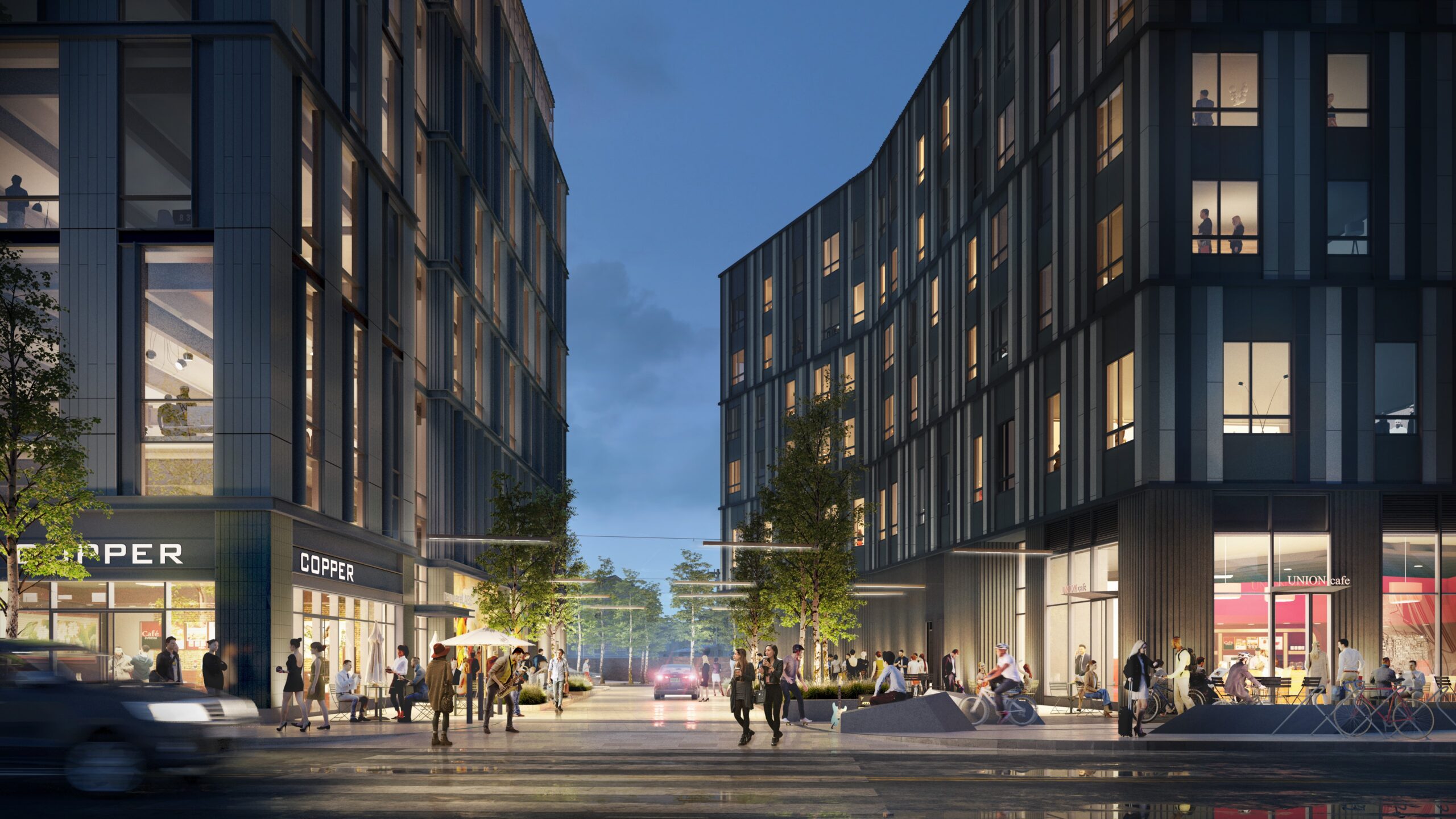 As much as walkability and bicycle and public transportation are emphasized in this project, Karczewski said a public parking garage is necessary and will be located within phase one, bringing 271 parking spaces and the ability for building residents to lease a space.
Karczewski anticipates the apartments will attract a wide range of tenants.
"The buildings compliment one another. The lab tenants might find it intriguing to live and work on the same block," he added. "The 20-minute lifestyle is gaining popularity. It's a more efficient way to live, you gain quality time, and it is more environmentally friendly."
Subscribe to our newsletter at pages.email.bostonglobe.com/AddressSignUp. Follow us on Twitter @globehomes.