Real Estate News
Rising inventory, home prices, and hopes. Agents see a shift in the market.
There are still bidding wars, agents said, but nowhere near as many as there were last year. Continue reading at realestate.boston.com.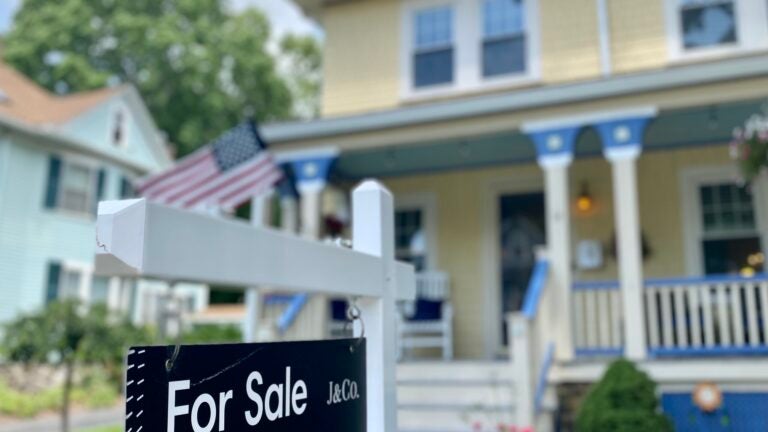 There were 11,184 homes available for sale on the local Multiple Listing Service at the end of June, a number that has been slowly but steadily rising since March after beginning the year at historic lows. This — coupled with rising mortgage interest rates and buyer fatigue has led some people to suspend their home search — is easing the pressure on those consumers still in the hunt.
Stacey Alcorn, broker/owner of LAER Realty, headquartered in Dracut, said she has seen a significant shift in the market over the past 60 days.
"There's definitely less competition and more inventory," Alcorn said. "Six months ago when we were doing open houses, it was not uncommon to have a line of people show up at the house. It was like crowd management. Now, we're back to open houses like we had three years ago, where you'll have maybe seven to ten individuals or families come though."
She said there are still bidding wars, but nowhere near as many as there were last year. And buyers no longer should expect to pay 10 percent or more over the asking price for the home they want, she said. The change is too recent for her to say it has resulted in lower prices, but if mortgage interest rates continue to rise, that's what she expects.
A report property information company CoreLogic published Tuesday reached the same conclusion on a national perspective.
"While rising interest rates cooled overheated demand this spring and are expected to contribute to slowing price growth over the next year, motivated buyers may have less competition and more opportunities moving forward," the report said.
---
Related stories
Long-term U.S. mortgage rates plunge in the biggest drop since 2008
How much do you need to earn to buy a home in Greater Boston? A lot.
Will scorching home prices cool off this summer?
---
To Alcorn, that's great news.
"I keep trying to remind agents that we're heading into a normal market," she said. "We were in a super-abnormal market for the last two years. Home inspections are even coming back. A normal market benefits everyone, even sellers. Remember: Most sellers are also buyers."
She said the market changes have been especially good for FHA and VA buyers, who couldn't compete in competitive bidding situations. They're apparently finding more success in the cooling housing market.
"We work with a lot of VA buyers, the buyers who people ran from in the last three years. They typically have little to no money to put down on a house. Those VA buyers might have very good credit — they can definitely get a mortgage — but the fact that they had no money down worries sellers, "Alcorn said. "If you have 20 other offers on the house, why would they deal with a no-down-payment buyer? VA buyers right now are finally getting their offers accepted because there's so much less competition."
As of the end of June, she said, her company's business was down 15 percent from what it was at the same time last year.
Exclusive buyer's agent Dave Twombly of 4Buyers Real Estate said this year has been slower than last year for him, too. Homes are taking a little longer to sell, Twombly said, and he has listing agents contacting him now to see whether he has buyers for their listings.
"Higher interest rates probably caused some marginal buyers to drop out of the market, and some buyers just got fatigue and quit," he said. "I've been waiting for the market to return to normal for eleven years. I'm liking the direction that it's going in, and I hope it continues."
Like Twombly and Alcorn, Melvin A. Vieira, president of the Greater Boston Association of Realtors, said the frenzied market of the past few years is over. It's still early and hard to read the tea leaves, but he doesn't think home values are going to fall just yet.
Viera has a message for sellers and agents who still expect to get 20 offers the first day a home hits the market.
"Understand, we're in a market that has shifted," he said. "Inventory is still comparatively low, but the buyer who could have bought your $400,000 home with a three percent mortgage? That buyer is no longer there now that rates are around six percent. You're going to have to price appropriately and realistically, look at the competition and see what they're doing, adjust your marketing. And we're all going to have to be patient."
Subscribe to the Globe's free real estate newsletter — our weekly digest on buying, selling, and design — at pages.email.bostonglobe.com/AddressSignUp. Follow us on Twitter @globehomes.