Real Estate News
Residents and landlords speak out as Wu task force weighs the reintroduction of rent control
One attendee said he went on a tour of an apartment one day and the cost to rent the unit shot up by $300 the next day.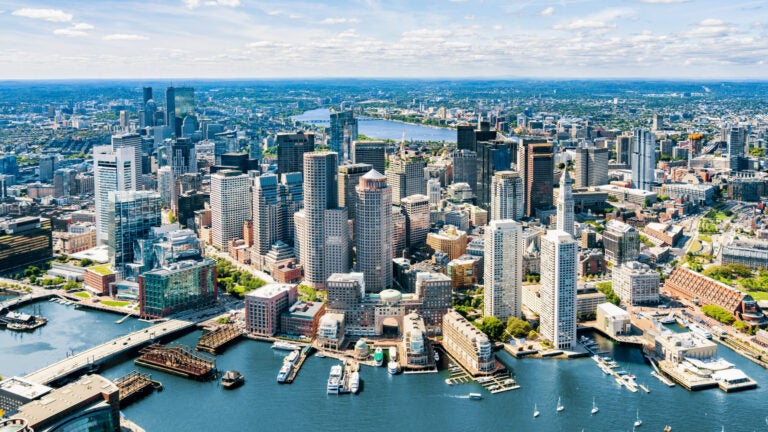 A prohibitively-high $900,000 median home price combined with higher mortgage rates has squeezed some prospective buyers out of the for-sale market, crowding an already packed rental market.
Now, as rents in Boston reach record highs, there's an increased sense of urgency surrounding the city's possible implementation of rent control.
Announced in March, Mayor Michelle Wu's Rent Stabilization Advisory Committee has been exploring the ways cities across the country have implemented rent control in an effort to determine how to apply the policy in Boston.
The 25-member committee — composed of tenants, landlords, developers, and advocates — held its last scheduled public listening sessions this week, giving city workers, renters, property owners, and other stakeholders an opportunity to offer input.
At Tuesday's meeting, attendees discussed a number of items that may be included in the legislation the committee is charged with drafting, such as possible exemptions for landlords accepting Section 8 housing vouchers, whether or not property owners should be allowed to "bank" or roll over yearly rent increases, and the role zoning reform and new development should play.
---
Related
Can you haggle with the landlord over your rent?
In Boston, rents have hit record highs and vacancy rates are dropping
An in-depth look at the Massachusetts rental market (July edition)
---
Both renters and property owners acknowledged that rising costs brought on by inflation were putting excess strain on an already tight market. But some tenants were disturbed by just how quickly prices were rising.
One attendee, who identified as a future Dorchester resident and a Boston Public Schools employee, said he went on a tour of an apartment one day and the cost to rent the unit shot up by $300 the next day. Another voiced concern over the prospect of rental bidding wars.
At a listening session last week, landlords from across the city said if Boston is going to reintroduce rent control, it should exempt small landlords, Banker & Tradesman reported. On Tuesday, those who spoke against rent control described it as a temporary solution and one that may make the city less attractive to developers.
Wu has acknowledged that rent stabilization is a stop-gap measure that should be paired with long-term solutions to increase the housing supply and affordability.
Any rent control legislation created would face an uphill battle. The practice was outlawed by a 1994 ballot initiative, so new legislation would require a green light from state legislators. Outgoing Governor Charlie Baker has said he's unlikely to support such a law, and attorney general and 2022 gubernatorial candidate Maura Healey has also said she does not believe it's the solution the city needs.
What that legislation may look like remains to be seen. The committee will convene Aug. 3 to go over public comments before drafting legislation. Though there are no more listening sessions planned, residents can submit written comments online. The sixth and final committee meeting is scheduled to take place Sept. 14.