Real Estate News
Report: The Boston area is one of the top metros for relocating millennials
Boston has the third-highest median millennial household income ($106,661), according to the report.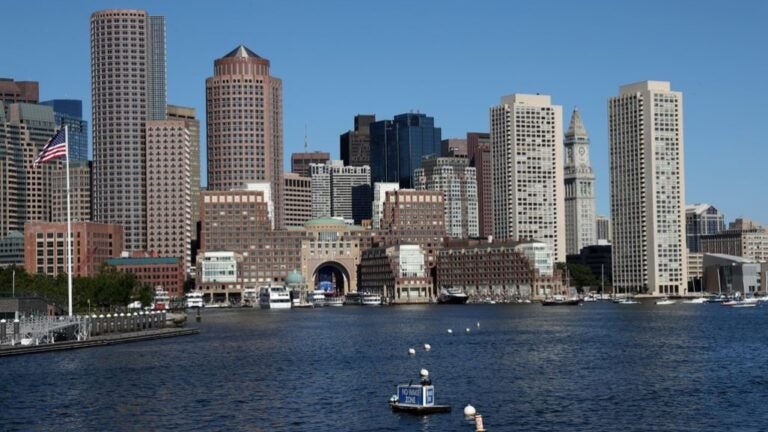 Millennials. The generation between X and Z has historically been maligned as a group of avocado-toast-loving, marriage-averse, technology-obsessed, entitled participation trophy receivers.
Much has been written about the generation, born between 1981 and 1996, and discourse surrounding the millennial identity is often contentious (See: "Millennials aren't lazy, they're workaholics," "Millenials have every right to complain, and should do it more" "Millennials ruining everything? It's an age-old accusation.")
But one thing is for sure: Numbering 72.1 million as of 2019, millennials are the largest living generation in the country, and for that reason, metros are doing more to attract them.
Boston has succeeded in doing so, according to a report from the digital real estate site CommercialCafe. The Boston metro area ranked No. 10 on the site's list of the "Top 10 metros for millennials who want to relocate," published July 21.
The report used data from the Census Bureau, the Bureau of Labor Statistics, and the Bureau of Economic Analysis to score metros across seven metrics — from millennial population growth to the percentage of millennials with employer-based health insurance. Millennials were defined as people between the ages of 25 and 34.
According to the report, the Boston metro area has the second-highest percentage of millennials with a bachelor's degree or higher (60%), the third-highest median millennial household income ($106,661), and the fifth-highest percentage of millennials with employer-based health insurance (70.2%).
San Jose, Calif., topped the list, followed by Austin, Texas, and Seattle. A lot has changed since the site first published the list in 2020. Then Denver took the top spot, Austin came in second, and Raleigh, N.C. nabbed No. 3, while, San Jose sat at No. 10. Boston and San Francisco were both newcomers this year, replacing Grand Rapids, Mich., and Portland, Ore.
Here are all of the metros that made the list this year:
San Jose-Sunnyvale-Santa Clara, Calif.

Austin-Round Rock-Georgetown, Texas

Seattle-Tacoma-Bellevue, Wash.

Salt Lake City

San Francisco-Oakland-Berkeley, Calif.

Denver-Aurora-Lakewood, Colo.

Nashville Davidson-Murfreesboro-Franklin, Tenn.

Raleigh-Cary, N.C.

Columbus, Ohio

Boston-Cambridge-Newton
Subscribe to our newsletter at pages.email.bostonglobe.com/AddressSignUp. Follow us on Twitter @globehomes.