Real Estate News
The Orange Line shutdown puts developers building by the T in a tricky spot
The potential upside of the MBTA work is tremendous, including safer rides and faster connections. But there's a big "if."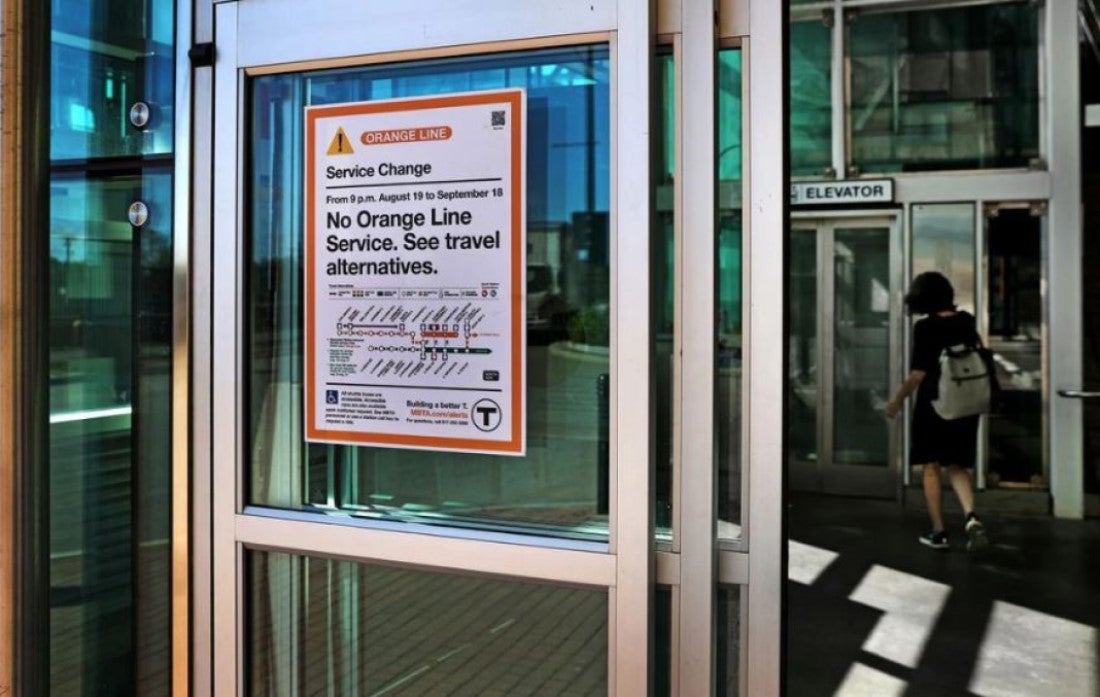 Prompted by a push for concentrated housing and commercial construction near MBTA and rail stations, transit-oriented development has changed the face of cities and towns across eastern Massachusetts over the last two decades — from Assembly Row in Somerville to Boston Landing to Malden Center and beyond, the Globe's Catherine Carlock reports.
But the idea of living, working, and playing close to public transit loses its appeal if the trains don't run on time. Or at all.
That's a concern on the minds of local commercial real estate developers as the shutdown of the MBTA's Orange Line began in earnest this week. Developers aren't overly worried — yet. Many consider the 30-day interruption a short-term headache. But that's only if it results in the repairs the T says it can accomplish in a month.
"What they're doing is the private sector solution to a public sector problem," said Gary Kerr, managing director of development for Greystar Development Services. The company is building a lab in Somerville near the Assembly Orange Line station. "For me, if you're running a private company and you have a problem, you most aggressively go to fix that problem as quickly as you can," he said.
Kerr's relying on the work to be done on time. He wants to be able to tell prospective tenants, with conviction, that the Orange Line's myriad problems have been addressed.
The potential upside is tremendous, including safer rides and faster connections. But there's a big "if."
Continue reading on BostonGlobe.com.