Real Estate News
Mayor Wu's new rent control plan nears formalization
A proposal would limit increases to 10%.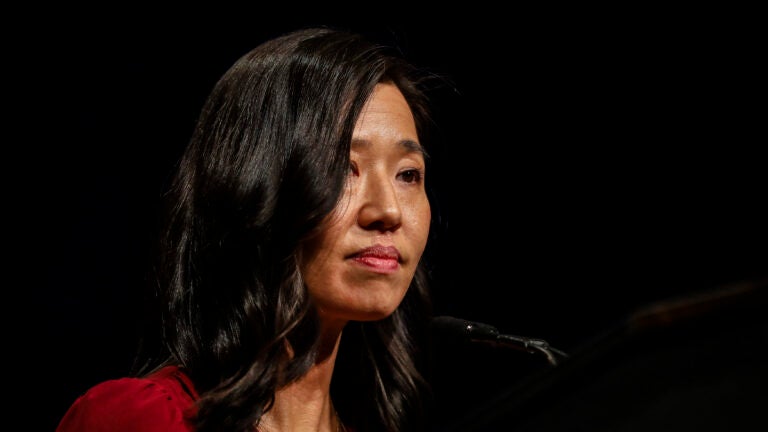 Mayor Michelle Wu is ramping up plans to propose a form of rent control in Boston.
The proposal, which has not been formalized yet, would tie the allowable rent increases in numerous apartment buildings to inflation, The Boston Globe reported. It would also limit increases to 10% per year.
The plan was shared with a study group this week, and a spokesperson for the city confirmed the details of the proposal with the Globe.
Specifics could still change, and both City Council and state officials would need to sign off on it. Wu and her team appear to be modeling their plan on rent control policies that have been recently implemented in Oregon and California, according to the Globe.
Buildings opened in the last 15 years would be exempt, as would small owner-occupied properties like triple-decker houses.
The proposal would allow landlords to increase rent by 6% plus the consumer price index, which measures inflation, the Globe reported. The total increase could not exceed 10% in a year, and tenants would be protected by a "just cause" eviction ordinance
Boston remains one of the most expensive cities for renters in America, and Wu incorporated rent control into her campaign for mayor. Last March, her administration announced the Rent Stabilization Advisory Committee to examine "successful" rent stabilization programs in other cities and determine how similar programs would impact Boston. The committee hosted a series of public listening sessions throughout the spring and summer.
Massachusetts voters eliminated rent control throughout the state in 1994. Greg Vasil, CEO of the Greater Boston Real Estate Board said that he opposes the idea of bringing it back.
"Rent control is a failed policy solution that won't help the dire need to create housing in Boston and across the Commonwealth. Rent control, also known as rent stabilization, has been shown to decrease housing production of future units, as well as discourage upkeep and maintenance of controlled units. Limiting housing construction now, when the BPDA permitted the lowest number of units in 2022 than it had in nearly a decade, would only exacerbate the city's housing crisis," Vasil said in a statement sent to Boston.com.
Over the last decade, rental prices have increased significantly. From 2012 to 2022, the average asking rent per unit rose 31% in the Fenway/Mission Hill neighborhood, the sharpest increase in the city. It rose 29% in the Roslindale/Jamaica Plain/West Roxbury area, and 24% in Allston/Brighton, according to CoStar data analyzed by the Globe.
Vasil said that another impact of rent control would be a limit on tax collections, which would hinder a city government that depends heavily on this source of revenue.
"Instead of pursuing rent control, Mayor Wu and the City Council should focus on pro-housing policies to move Boston forward not backward," Vasil said in a statement. "The city should eliminate red tape and encourage production – steps critical to helping the region overcome the housing crisis."
Newsletter Signup
Stay up to date on all the latest news from Boston.com