Real Estate News
Here's how to keep your pipes from freezing — and what to do when they do
And what to do when they do. Get more home repair and improvement advice at realestate.boston.com.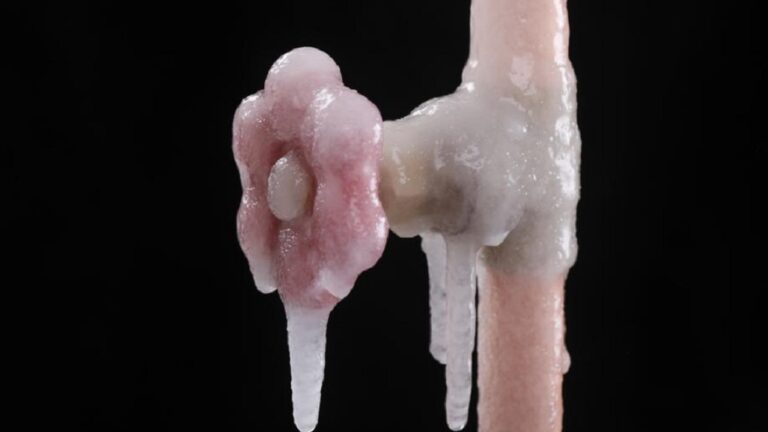 Frigid temperatures are expected Friday and Saturday across the region. This kind of bitter cold can seriously increase the risk of pipes freezing — or worse, bursting.
"Water will freeze at 32 degrees, but with the wind-chill factor bringing the temperature way down, that's when you're going to have trouble," said Frank Gomes of Gomes Plumbing Heating and Cooling in Dorchester.
Replacing a burst pipe can be expensive, costing anywhere from $400 to $1,500, according to the home services website Thumbtack. Luckily, there are measures renters and homeowners can take to keep their water systems running smoothly. Among the easiest is letting water trickle from faucets and sinks on those glacially cold days.
"If you know your pipes freeze, you know you've had problems in the past and you're not able to fix it, you can let the water run," Gomes said. "As long as the water is moving, it's not going to freeze."
Keeping the home itself warm is also critical, even when no one is there. The temperature inside should always stay above 50 degrees, Gomes said, and any issues with heating systems should be addressed immediately.
"If the heating system goes and can't get fixed, then you'll have a whole bunch of pipes that will freeze," he said.
The location of the pipes can also play a critical role in how likely they are to freeze, a factor that most renters and many homeowners have little or no control over, Nate Johnson of Johnson Bros. Plumbing & Drain Cleaning in Quincy said.
"In Boston, we have a lot of really old homes that have either been remodeled or changed in some ways, and a lot of times you get pipes in walls where they weren't normally supposed to be," Johnson said. When remodeling, residents should try to ensure that pipes never come up through an outside, uninsulated wall.
Though pipe insulation can help to some degree, the cost can add up, and it may not be as beneficial as people wish it to be, Johnson said. "You would benefit from putting it on, but not as much as you would if you had proper insulation inside of the walls."
If a pipe in your home does freeze, don't panic — the solution may be relatively simple. One way to get water flowing again is to open up the cabinets under the kitchen or bathroom sinks to expose them to the warmer air, Johnson said. The best thing to do, however, is to turn on the faucet and find the site of the freeze.
"If you have a pipe that's frozen, what you really need to do is open up your water fixtures," he said. "If you wake up in the morning and the hot water isn't coming out of your kitchen sink, turn the hot water on there. You can probably go into the basement right below where your kitchen sink would be, and find the exposed pipes there." Once there, find where the pipe is frozen (likely, a place on the pipe that's a lot colder than the rest) and hit it with heat: A hair dryer should work. Homeowners should use caution here, and avoid using some of the more dangerous heating devices, such as blow torches, Johnson said.
If after this water starts coming "from out of nowhere," there may be a crack in the line. In this case, immediately shut off the main water supply to the home, Johnson and Gomes both advised. Then it's time to call for help.
"Have someone on call that you can trust," Johnson said. That way, you can get things running again quick, even during a busy cold spell.