Real Estate News
'Mommunes': Mothers are living single together
'We were told it takes a village, but it's not always there, and single moms especially are juggling rising costs.'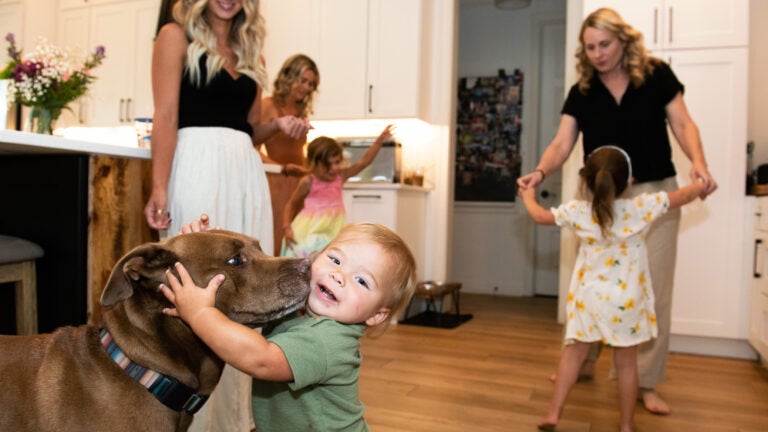 First, Kristin Batykefer lost her marketing job when there was a management change. Then her marriage fell apart, and she suddenly found herself with no income and nowhere to go.
To help her get back on her feet last year, two family friends invited Batykefer and her daughter, now 4, to stay in their four-bedroom home in the Jacksonville, Fla., area. Then Batykefer's best friend, Tessa Gilder, also went through a divorce and came to stay in the house, bringing along her two children, now 5 and 1.
Almost overnight, they had organically formed a commune for single mothers: a "mommune."
All over the world, women are joining forces under one roof, sharing the load of child care and household bills through the age-old power of sisterhood. Batykefer, 32, who had chronicled her family's mobile life living in a renovated Air Force bus on social media when she was married, spread the word about her new single life living with four adults and three children.
When she came down with a headache, sore throat, and body aches that knocked her flat, the other women in her house cooked her homemade soup and cookies and shepherded the children to a park so she could rest. "Support system like no other," Batykefer wrote on an TikTok post that has been viewed more than 1 million times. "Shoulda moved into a mommune a long time ago."
The living arrangement isn't novel — mothers, particularly those in nonwhite communities, have been house-sharing for centuries. But the pandemic, plus a rising number of white, non-Hispanic single-mother households in the United States, has put a new spotlight on the make-your-own-family structure. "In Latino cultures, there's this idea of a co-mother — a person who supports you and helps you raise your children," said Grace Bastidas, editor-in-chief of Parents.com. "At the height of the pandemic, we all started creating these pods of people, so this is just another iteration of that type of partnership."
Bastidas grew up in a mommune, raised alongside her sister and cousin in one house by her mother and her aunt, both of them unmarried and without partners. "We were told it takes a village, but it's not always there, and single moms especially are juggling rising costs of living and reduced child-care options," she said. "This is part of the larger trend of parents stretching traditional boundaries of what a family is and taking matters into their own hands to find creative solutions."
Nearly 80% of single-parent families in the United States are headed by single mothers, according to the U.S. Census Bureau, and academic research has shown that these units are far more likely to experience poverty, psychological distress, low self-esteem, and a lack of emotional support.
In April 2020, with pandemic lockdowns in full force, longtime friends Holly Harper, a marketing executive, and Herrin Hopper, an attorney, were both newly divorced and managing remote work and their children's virtual school from tiny apartments in Washington, D.C. Going it alone was feeling like an increasingly uphill battle. So, they changed course, pooled their finances, and bought a home to share instead.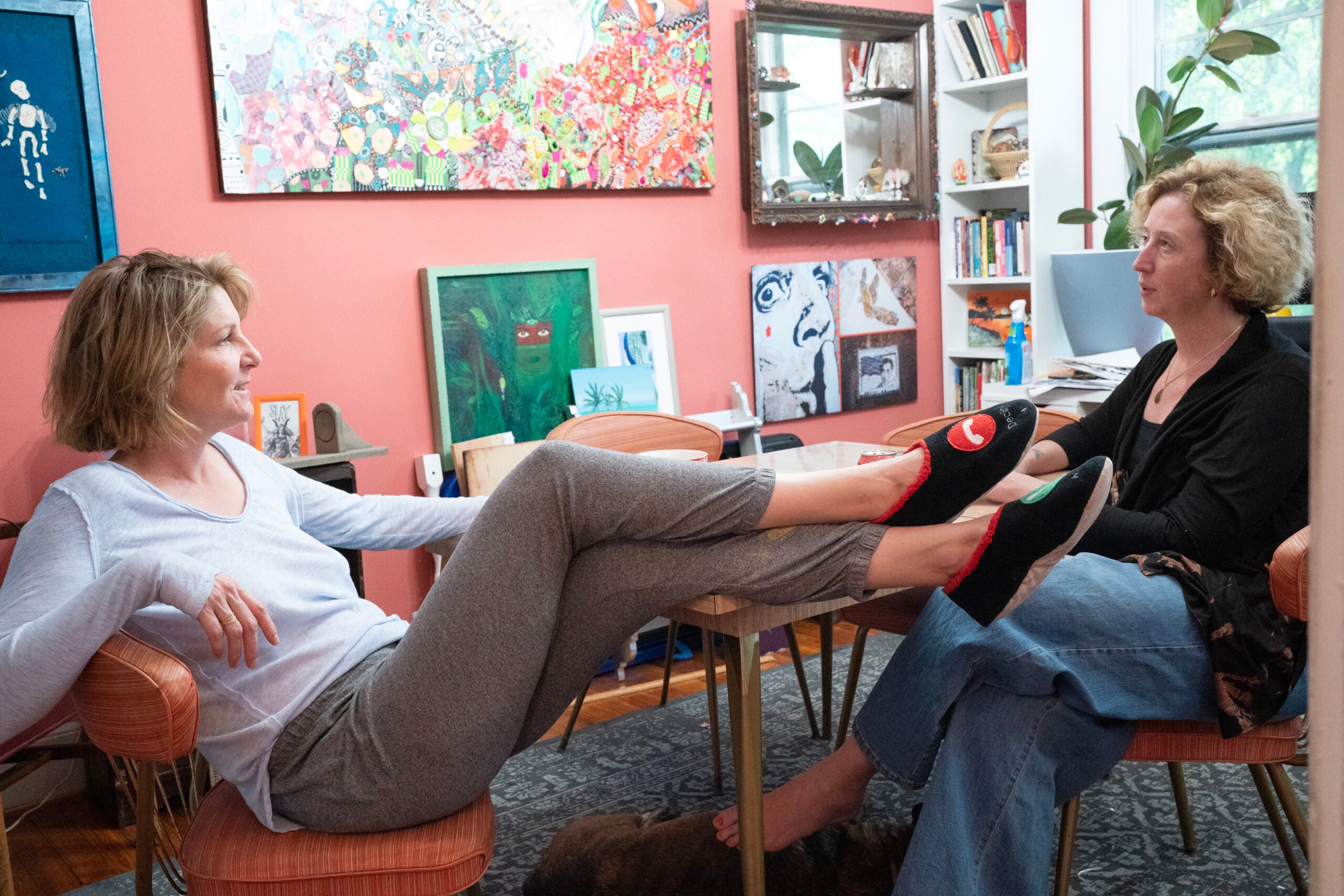 For Hopper, 46, a mommune offered a way to share the heavy burden of juggling home and career without a romantic partner, as well as a path toward homeownership post-divorce. "Both Holly and I have always been voyeurs when it comes to real estate, and we were like, why not?" she said. Sharing a home, added Harper, offers single mothers a key thing that is often taken away when their relationships fall apart — economic mobility.
"We want our kids to be safe, and we want the support we deserve as humans. The economic linchpin of that is real estate," she said. "The most logical thing in the world is to share."
Carmel Boss, a mommune veteran who said she coined the term "mommune" years before it entered the social media lexicon, started CoAbode, a house-sharing platform for single mothers, as a nonprofit after her divorce 20 years ago. At the time, she had just become a single mother to a 7-year-old son, and decided to invite another single mother in Los Angeles to live with her. She realized, however, that there was no easy resource for single mothers in seeking communal housing to find one another, and an idea was born.
At first, CoAbode was like a Craigslist for mothers, she said. But in 2016, she converted it into a for-profit business, and now estimates that 300,000 single mothers have created profiles for home-share matches on her site.
"We're like an online village, except the women are meeting in person," said Boss, 69.
In Florida, Gilder and Batykefer also don't plan on staying in that four-bedroom house in the Jacksonville area forever. The duo hopes to buy and remodel a fixer-upper of their own in the coming year, and to allay costs, they've signed a deal with a television producer who believes the process of renovating their new mommune could make for entertaining reality television.
But whether or not those small-screen dreams come to fruition, Batykefer said the little community she has built in her current house has helped her not just recover from heartbreak, but give her peace of mind. She said she is more present and focused as a mother.
"When I had to leave my husband, all I could think about was how I now had to figure out how to do everything on my own — buy a house on my own, pay my bills on my own, and raise my child on my own," said Batykefer, whose divorce was finalized in February and now splits custody with her former husband. "I never thought about finding another single mother to live with and do it together. We just fell into it. But now, it's like, why isn't it more common for us to join forces?"
This article originally appeared in The New York Times.