Real Estate News
Mass. bill would ban gas stoves in new construction
Sponsor says push is to protect the marginalized 'from the things that cause heart disease, stroke, cancer.'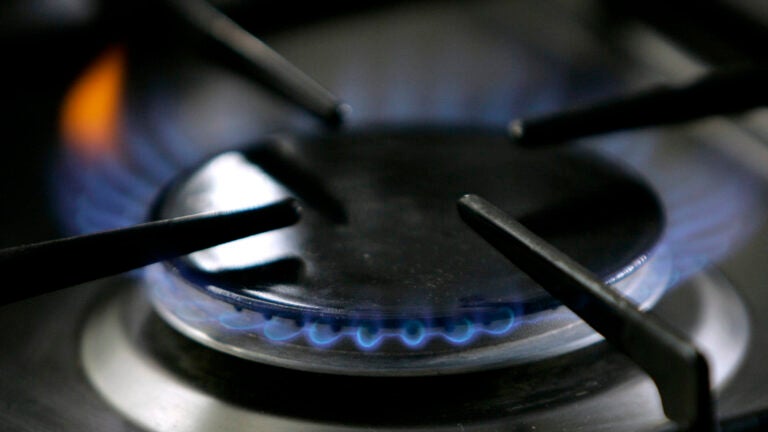 A new bill aimed at improving indoor and outdoor air pollution seeks significant changes to the building code, including eliminating the installation of gas stoves in new construction.
Bill 1382: "An act to improve outdoor and indoor air quality for communities burdened by pollution," was proposed by state Senator Patricia Jehlen, who said what got her to sponsor the bill wasn't the ban on stoves, it was the people who live next to transportation corridors.
"I got started on this because of the public health implications for people who live right next to highways," Jehlen said. "If you drive out to Concord, you will see barriers protecting trees from the air pollution along Route 2, but in the city, there's ten lanes of highways next to people that are not as affluent and don't have as many trees. We owe something to these people, and we need to make sure they're protected from the things that cause heart disease, stroke, cancer, and other things."
The bill, which was referred to the Joint Committee on Public Health back in mid-February, would require buildings like schools, hospitals, and day-care centers to install high-efficiency filters on their HVAC units to clean the indoor air better than typical filters do and to keep carbon particulate to no more than 80% of what the outdoor concentrations are.
The bill also calls for monitoring the air quality outside designated pollution hot spots, which is why state Senator Lydia Edwards said she cosponsored the bill.
"What drew me to support this bill is, I live next to the airport where we have high levels of COPD and asthma, so anything that is monitoring the impact of air quality means a lot to my community," Edwards said. "I represent the Commonwealth's transportation hub, between the airport, major highways, the trains, and the tunnels in my district, the ability to monitor the impact of people coming through our neighborhood means everything to us."
She said gas stoves currently in use should not be removed, but just as the electrical and plumbing codes get updated as we learn how to build better and safer, now that we know that unvented gas stoves vent pollutants into our homes, it's time to eliminate them and build better.
"When it comes to safer and healthier restrictions, new construction is where you need to implement those new standards," she said. "We don't build like we used to and we shouldn't. The time to implement greener standards, healthier standards, and noise reduction standards is when we build anything new. It's just better to build that way.
Doug Quattrochi, executive director of Mass. Landlords, said he has removed the gas stove in his own home and the rental units he owns and replaced them with electric induction ones, but he doesn't think they should be banned in new construction.
"When you look why gas stoves are bad, they're bad for emissions like methane and benzenes and other combustion products," Quattrochi said. "A lot of that can be mitigated with venting. I visit many, many new construction projects where the gas stove is not vented. They've just got a filter above it, and the filter does nothing. It'd be really easy to imagine a kind of incrementalist step here where the bill would say, 'If you're going to have a gas stove, it must be vented directly to the outside' rather than a ban."
Quattrochi said he's glad to see an increased focus on air quality by the Legislature, but the bill's approach to holding landlords responsible for mold issues is outdated. He said mold in living spaces is a problem, but it's also a symptom of a moisture problem, and the sanitary code already gives an inspector the power to cite landlord.
"The sanitary code now gives inspectors the authority to order owners to fix a leaking pipe or install mechanical ventilation in a bathroom if they detect excess moisture," he said. "I feel like the sanitary code is pretty well reasoned and the text of this bill originates from a pre-2023 understanding of mold and moisture."
Address newsletter
Get the latest news on buying, selling, renting, home design, and more.