Real Estate News
Wealthy millennials left Massachusetts at the 5th-highest rate last year
The state's tax base took a $589,924,000 hit, according to a new study.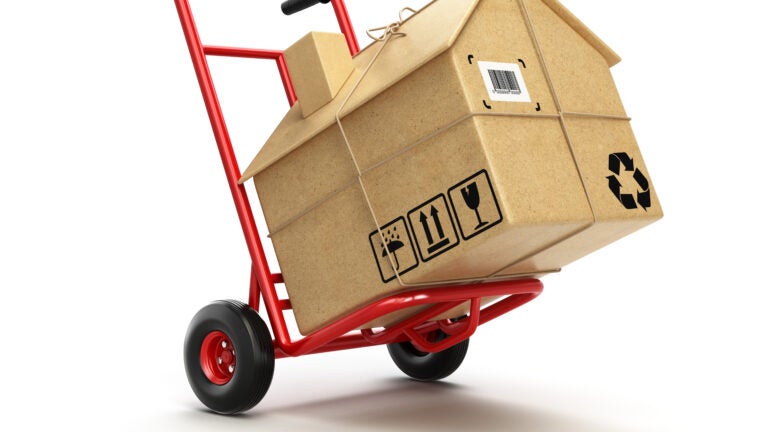 Older millennials are entering their peak earning years, and Gen Y as a whole now makes up the largest generational cohort of home buyers in the country.
Upgraded Points, a website that provides information on credit cards, reward programs, and travel, released a study Thursday that looked at which states are drawing the most wealthy millennials. The site defines wealthy millennials as people ages 26 to 45 earning more than $200,000 a year.
Millennials have faced a period of economic uncertainty, with the rise in inflation and consumer prices, climbing home prices, higher mortgage rates, and for younger members of this generation, the return of student loan payments. Older generations that chose early retirement during the pandemic have contributed to more economic stability for millennials, according to the website.
But millennials are flocking to less populated states with more affordable housing, space for home offices, lower taxes, and more opportunities. When it comes to the states that have experienced the highest exodus of wealthy millennials, Massachusetts ranked fifth — with a net decrease of 1.1%, or 2,986 people. The site calculates that as a tax base loss of $589,924,000.
The rate of interstate migration in the United States rose from 14.2% in 2020 to 17.3% in 2022. In terms of migration patterns, Florida and Texas gained the most high-earning millennials, while California and New York saw significant losses.
These were the top 10 states with the highest net loss of wealthy millennials in 2022:
New York
Illinois
California
New Mexico
Massachusetts
Alaska
North Dakota
West Virginia
Louisiana
Delaware
These were the top 10 states with the highest net increase:
Vermont (+8.5%, +$124,231,000)
Idaho
Montana
Florida
Maine (5.5%, +$139,638,000)
Tennessee
New Hampshire (4.4%, +$229,277,000)
South Carolina
Connecticut (3.3%, +$887,761,000)
Hawaii
Rhode Island saw a 0.8 net increase in wealthy millennials: 1,175 moved in, while 1,049 moved out. This calculates to a $19,290,000 increase in the tax base, according to the study.
Upgraded Points used 2021 population migration data from the Internal Revenue Service's Statistics of Income Division. Locations were then ranked based on the migration to the state as a percentage of wealthy millennials from the previous year.
Address Newsletter
Get the latest news on buying, selling, renting, home design, and more.