Real Estate News
Home of the Week: For $814,900, a Victorian as transformative to the soul as the era
Worcester County home comes with four levels of finished space, five bedrooms, 3.5 baths, and a 1.5-acre corner lot.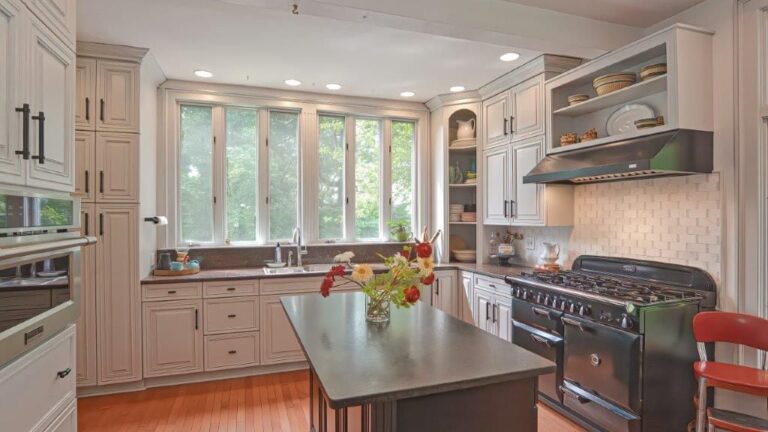 140 Hartford Avenue East, Uxbridge
$814,900
Style Victorian
Year built Circa 1900
Square feet 4,272
Bedrooms 5
Baths 3 full, 1 half
Sewer/Water Private/public
Taxes $8,123 (2023)
Some houses, like some people, don't age well. Not so for this circa 1900 Victorian. Stepping inside is a delightful journey back in time.
The yellow home, known as the "James Whitin House," is set far back on a lush 1.5-acre lot. The driveway forks as it approaches the home — to the left past the front of the house and to the right, wrapping behind to the detached garage.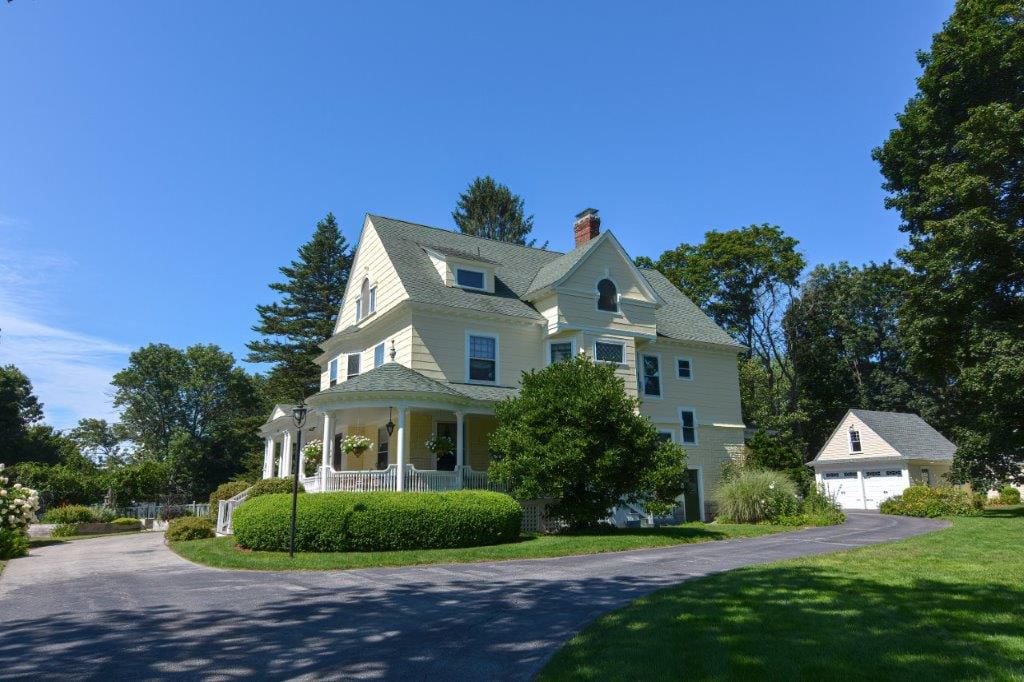 The front of the home offers a highly sought-after wraparound porch with white columns and a gazebo. A front door with stained-glass sidelights opens into a vestibule (please remove your shoes) and then into a foyer in which the past is present. Many of the home's original features grace these spaces: woodwork the color of caramel, stained glass, hardwood flooring, and fireplaces topped with oak mantels and beveled glass mirrors. In the foyer, a window seat next to the fireplace offers a comfy spot to wait for the arrival of friends, and drawers under the stairs provide perfect spots to store winter gear.
There's a 98-square-foot office to the left off the foyer, but top billing in the front of the house should go to the 221-square-foot family room, which one enters under a beautiful colonnade divider.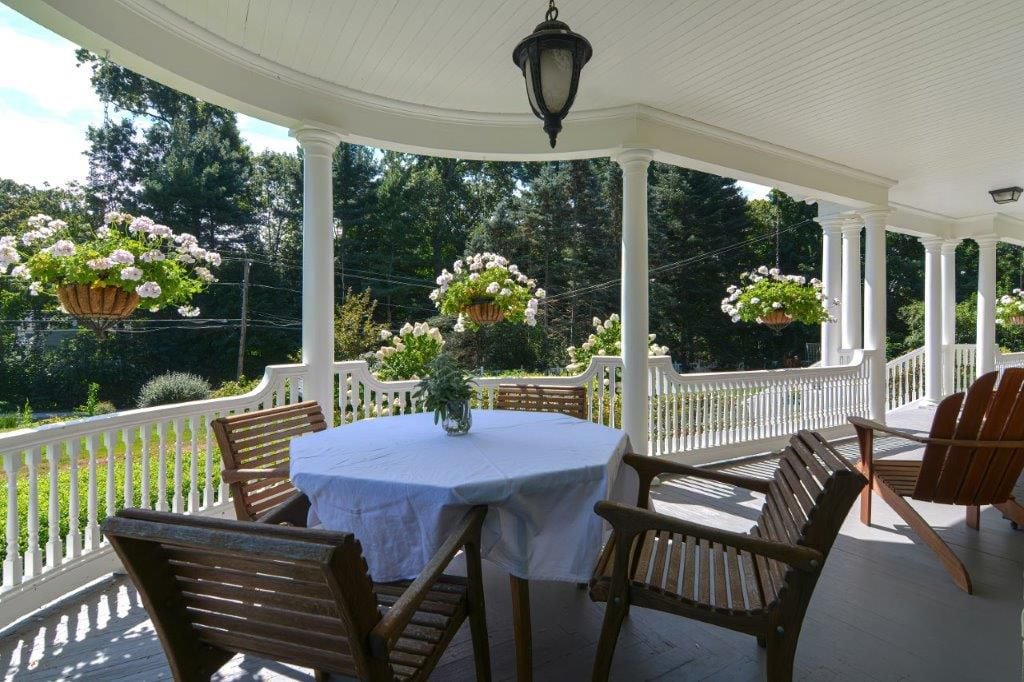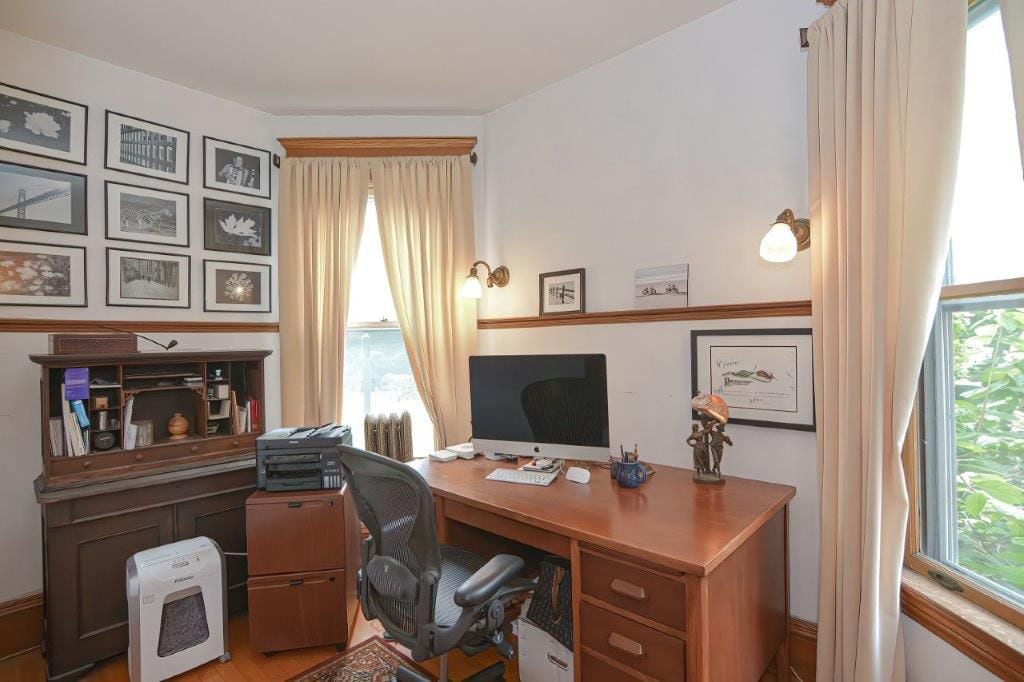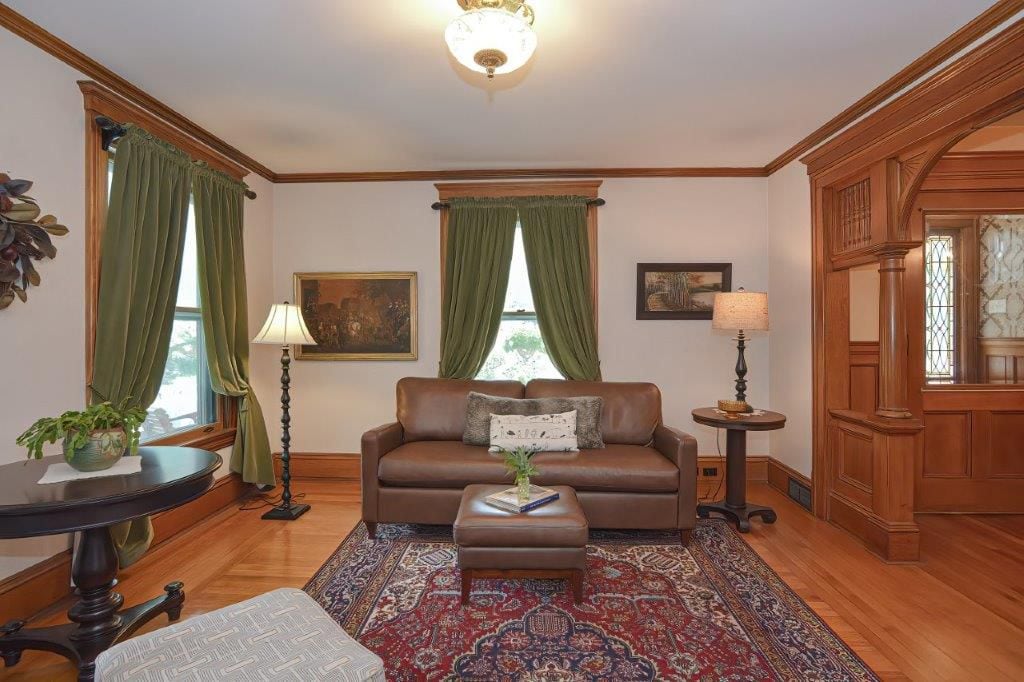 The family room is open to a dining room (213 square feet) that boasts a built-in corner hutch, a stained-glass window, board-and-batten wainscoting, the original radiator with a food warmer, and a ceiling treatment the color of a rich bronze. A pocket door opens to the living room.
The living room (224 square feet) features the home's only working fireplace, as well as crown molding, bay windows, and a stretched-canvas ceiling. A door opens to a full bath with a single vanity, a cast-iron tub, and black-and-white tiling.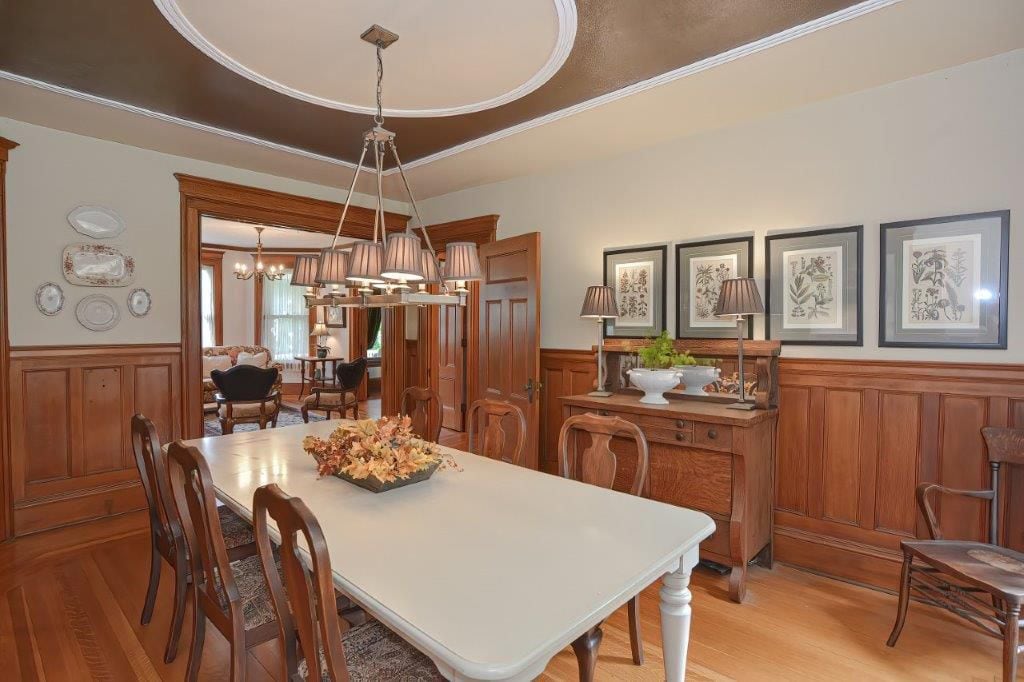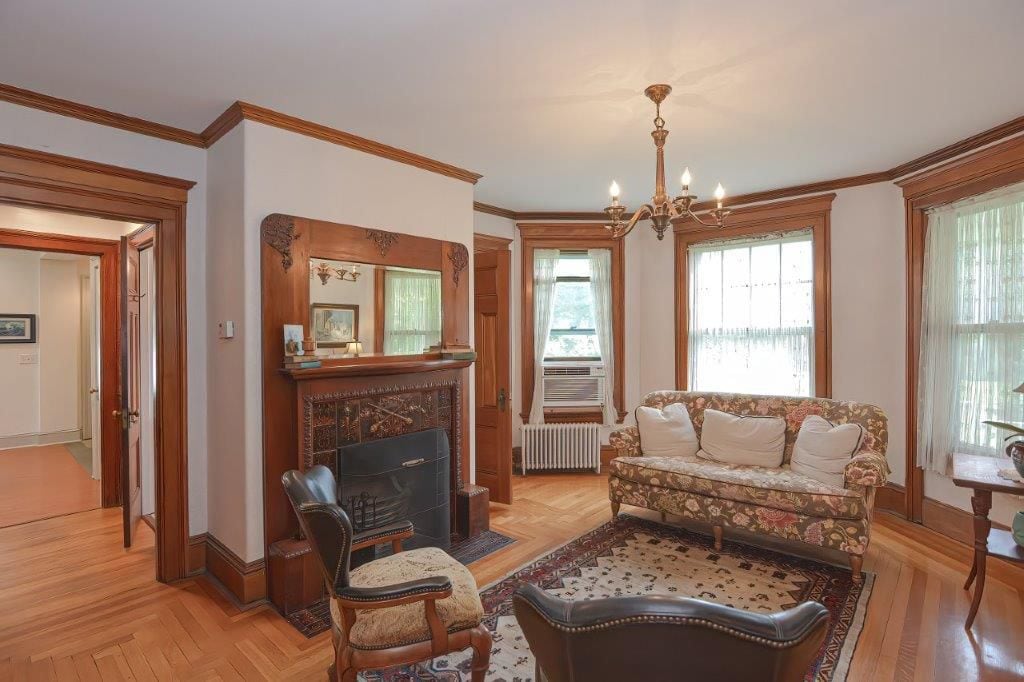 The 335-square-foot kitchen, accessed via the living and dining rooms, has been gracefully updated to full-on 2023. Highlights include casement windows, an island, stainless steel appliances (check out the AGA Legacy gas stove with six burners, a broiler, and twin ovens), a double sink, custom white cabinetry, and a breakfast area that sits under a fan and next to a wall of windows.
Let's head upstairs. The foyer stairs stop first at a landing with an arched stained-glass window and a window seat, and then at the upper parlor, which features a decorative fireplace with an oak mirrored-topped mantel; a ceiling fan; and stick-and-ball transoms over both entrances to the sewing room. The latter is lined with windows that have Gothic-style muntins in their upper sashes.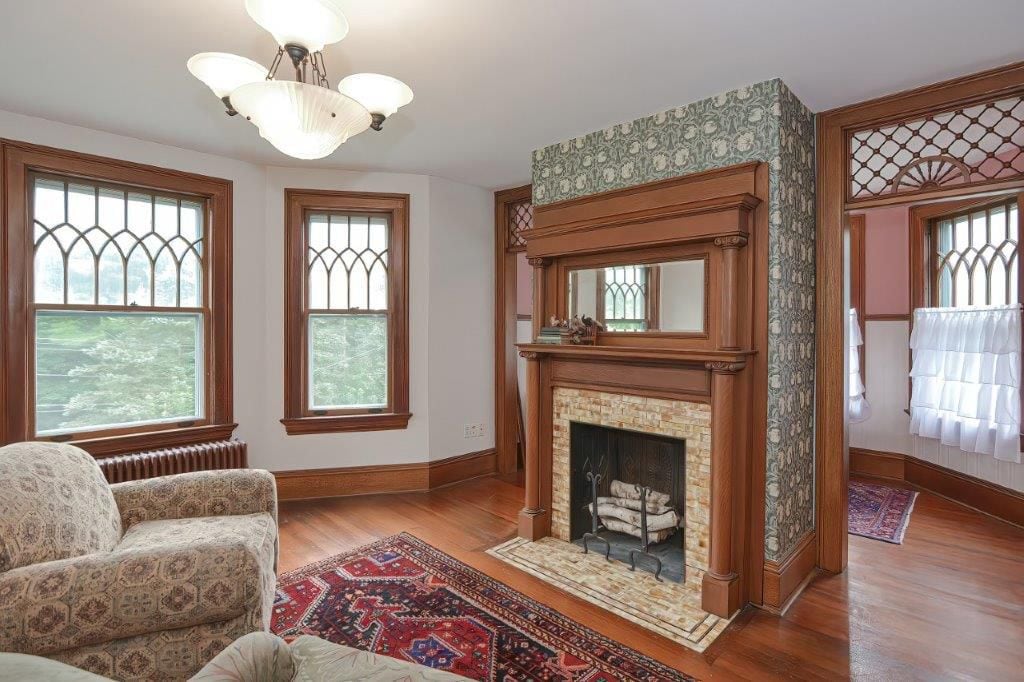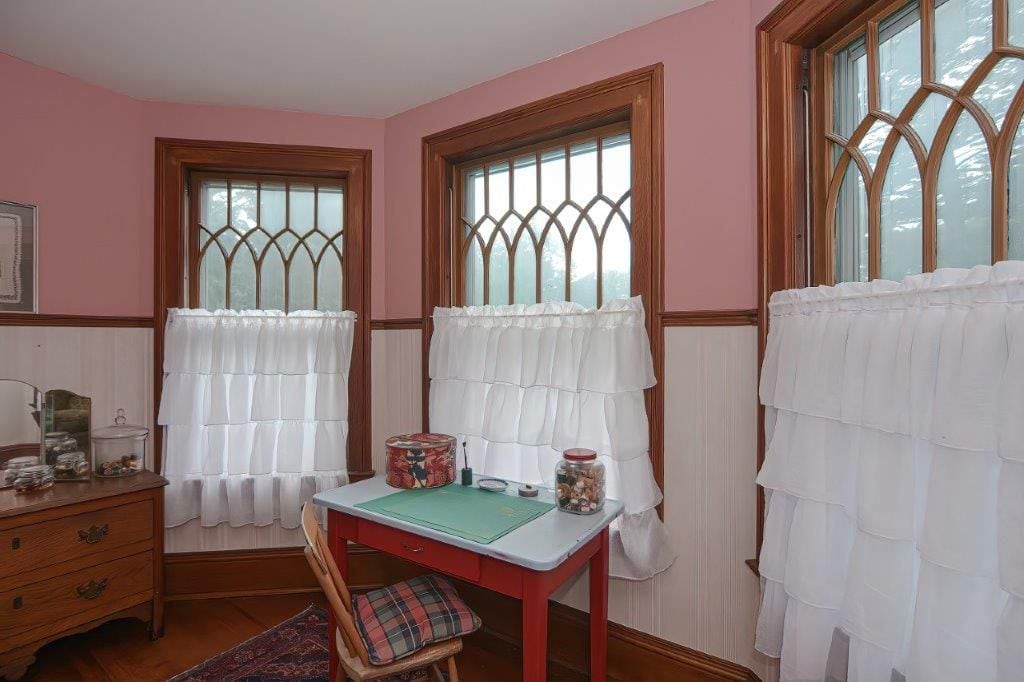 The 224-square-foot primary suite is one of four bedrooms here on the second level. It comes with fir flooring that's original to the home, a fireplace with a mirrored mantel, two closets, and sconces. The en-suite bath has a shower/tub combination, tile wainscoting, a built-in eight-drawer hutch, black-and-white ceramic tile flooring, and a laundry chute.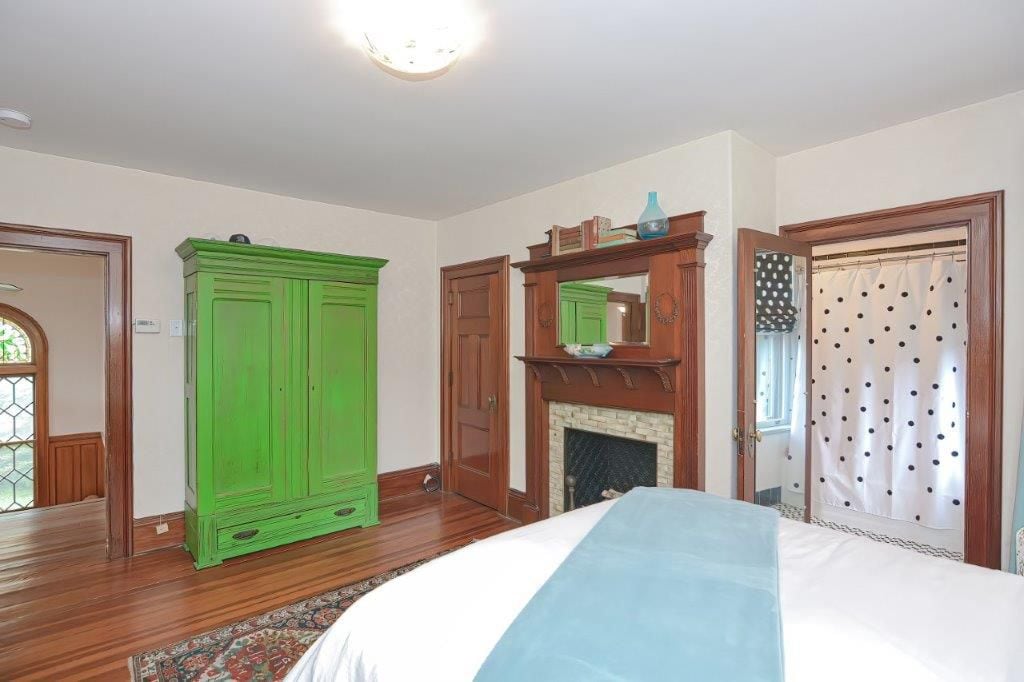 The three other bedrooms range in size from 132 to 176 square feet and have fir flooring and natural woodwork. They share a shower-only bath with a clear glass wall, ceramic tile flooring with radiant heat, and a wall-mounted marble sink with visible plumbing.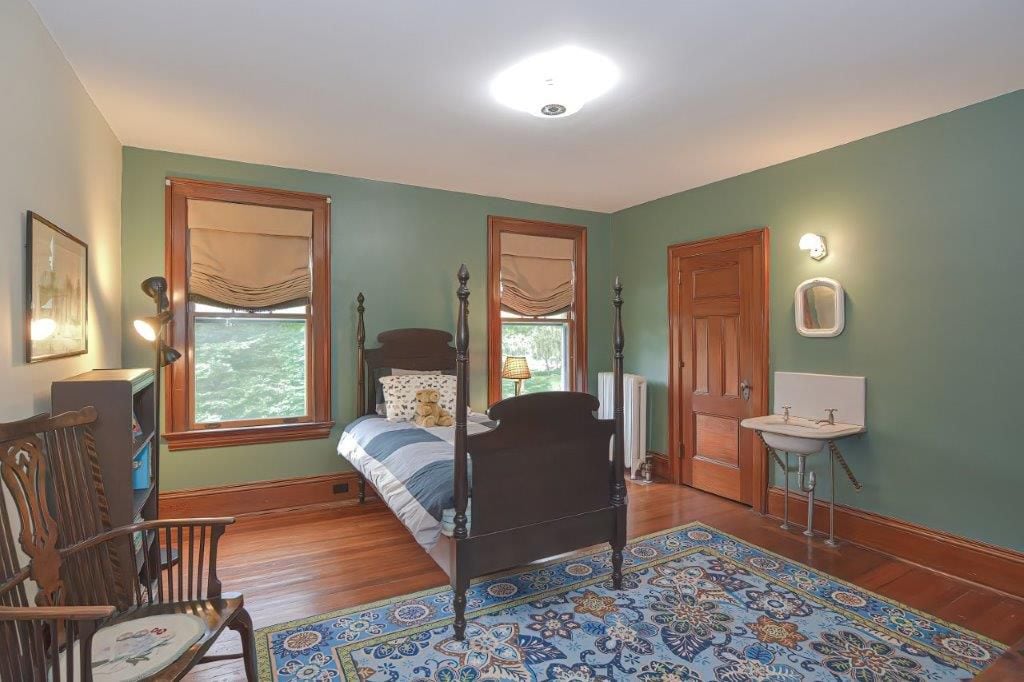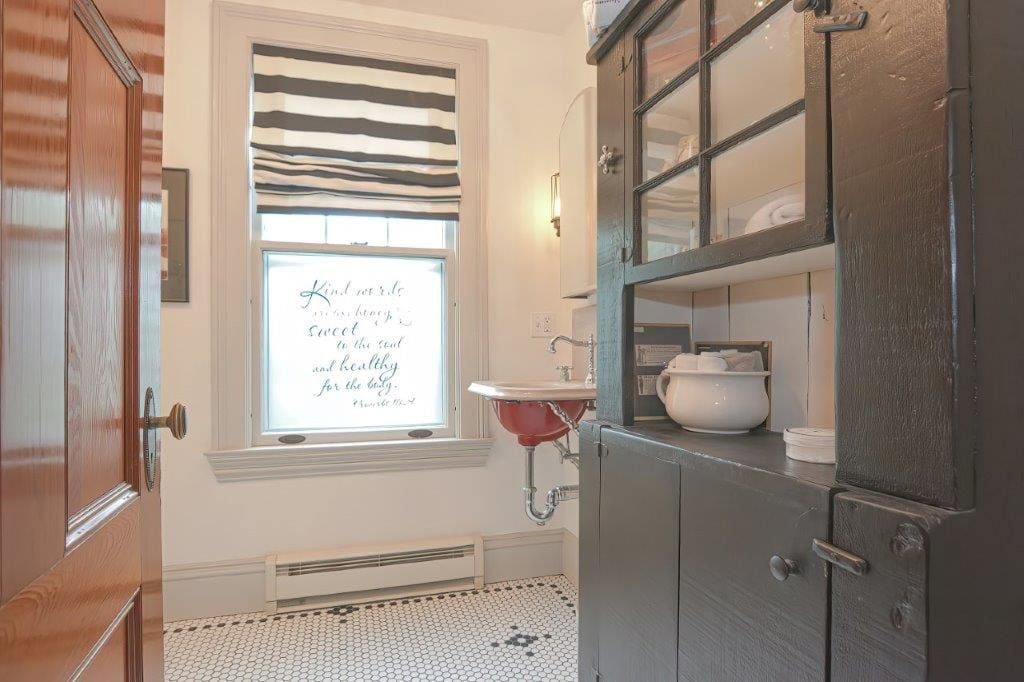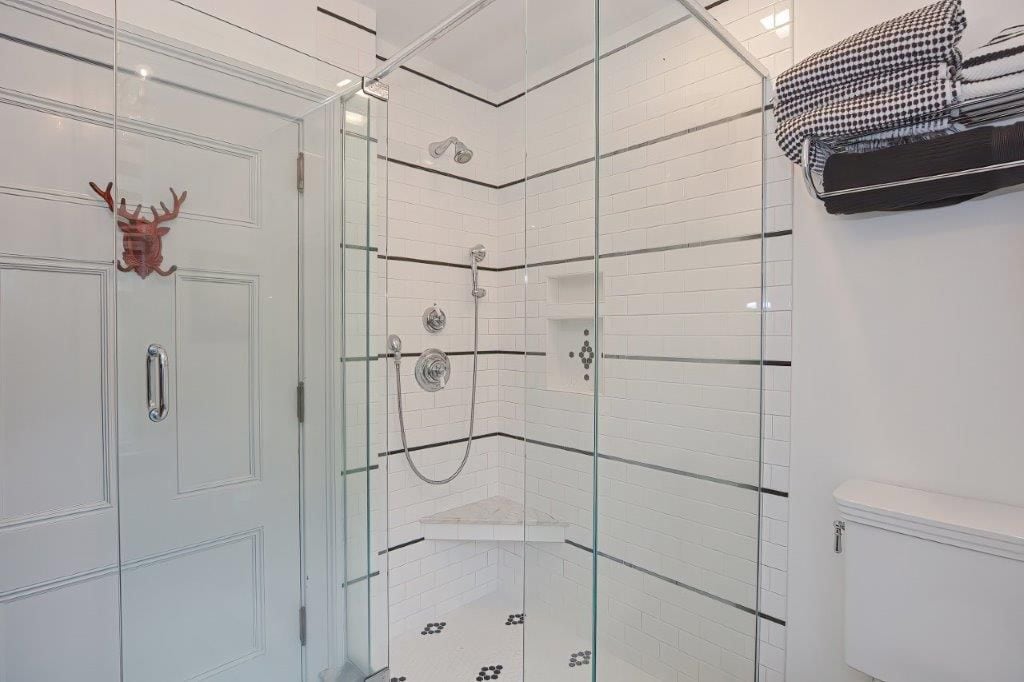 The fifth bedroom shares the third floor with a bonus room that has several windows, recessed lighting, and ceiling fans. The flooring in the bedroom is fir, but the game room has plywood underfoot.
The finished basement includes the laundry room, an exercise area, a half bath, and a utility room. The flooring is ceramic tile.
The landscaping contains more than 40 varieties of flora, such as daylilies, hydrangeas, lilacs, hens and chicks, hyacinths, and purple coneflowers.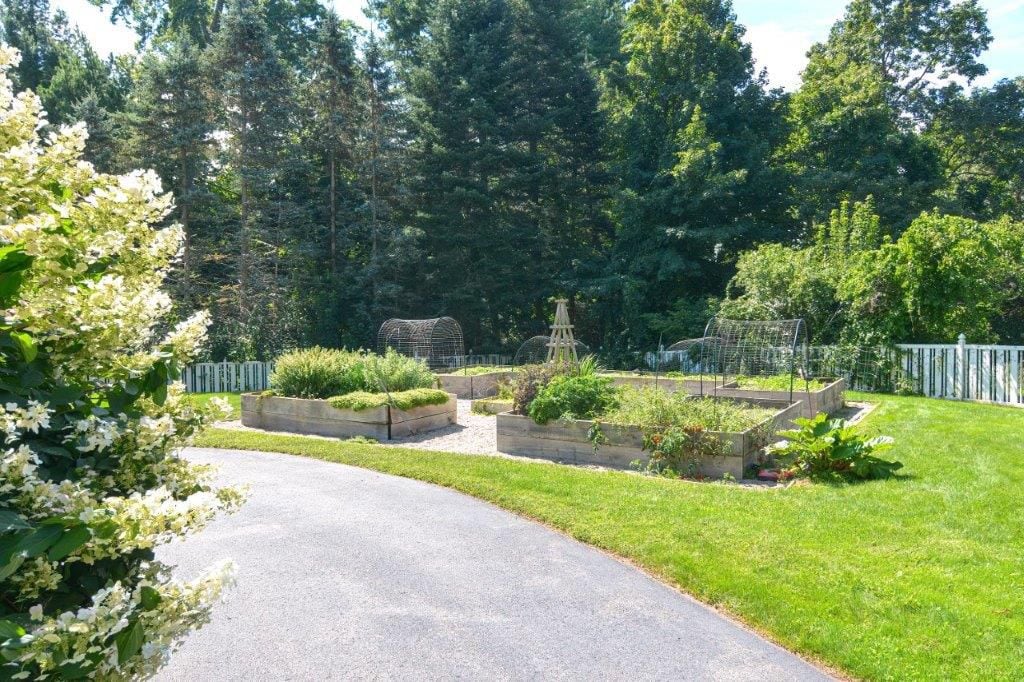 Kathy Craig of ERA Key Realty Services in Northbridge is the listing agent for the Victorian.
Follow John R. Ellement on X @JREbosglobe. Send listings to [email protected]. Please note: We do not feature unfurnished homes unless they are new-builds and will not respond to submissions we won't pursue.
Address newsletter
Get the latest news on buying, selling, renting, home design, and more.