Real Estate
The condo amenities conundrum: What's in? What's out? What's just plain useless?
Amenity floors may have been once reserved for the most luxurious of condo developers, but they are now standard offerings across many multifamily residential developments.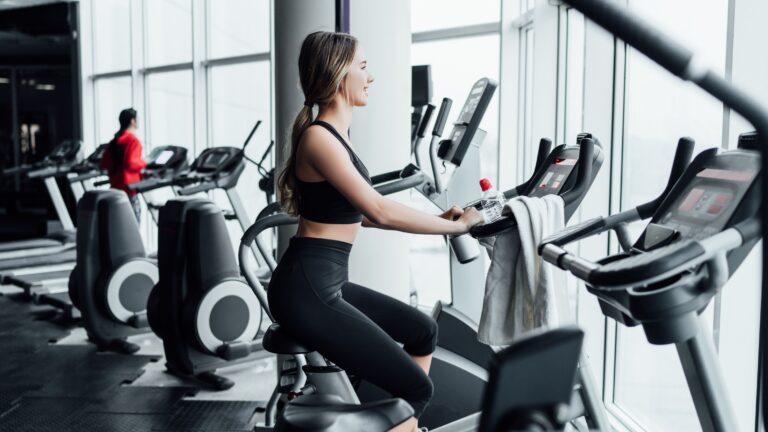 Condo buildings in Greater Boston and across the United States in recent years have evolved from mere places to live. Instead, many newer developments now include entire floors of amenities meant to entertain and keep residents busy — and drive up asking prices on an individual unit.
Social areas with cooking equipment, fitness facilities that rivaled what you might find at Equinox, and even arts and crafts rooms were part of the building bonanza to bring in more features to high-end residential buildings.
Amenity floors may have been once reserved for the most luxurious of condo developers, but they are now standard offerings across many multifamily residential developments.
These building features also evolve with time and changing resident preferences.
"Historically, condos used to have a very tight, focused amenity package," said Clara Wineberg, a principal at architecture and design firm SCB, which has designed projects like Tribune Tower in Chicago, The Laurel in Philadelphia, and the Hub50House apartments in Boston. "Over the years and as we've seen in the recent past, what continues is a much more expansive focus on the public amenity space versus each individual unit being its own sort of paradise."
Building amenities, like home features, come and go in terms of popularity. What's popular at one point can become the condo amenity version of shag carpeting.
They also take different forms depending on the project.
"It's moved from being something exclusively in luxury buildings to being part of what we offer for other market segments," said Ricardo Rodriguez, a real estate agent with Coldwell Banker Realty.
A common lounge area, a gym, an outdoor space, and a pet-washing station may be a standard amenity package in a midpriced condo development. But the higher you're willing to pay, the more these areas get refined.
The gym becomes a fitness studio with enhanced offerings like a Peloton studio. The pet washing station evolves into a dog salon with socializing areas for the furry companions, Rodriguez added.
But the era of less commuting and increased work-from-home needs means the amenity floor can't just be about screening rooms or shared kitchens (though, those are nice to have, too).
"The biggest changes that we see are related to the pandemic and work from home," Ted Tye, managing partner at Ink Block developer National Development, said via e-mail. "Now that many people are working from home for at least part of their workweek, having workspace both in and out of their living unit is not a luxury — it's a requirement."
Shared offices, conference rooms, and even "Zoom rooms" are must-haves in new condo buildings, Tye added. But potential buyers also want some of the amenities that newer office buildings have like luxe fitness facilities and outdoor space to catch some fresh air.
Tennis courts, volleyball courts, and movie theater rooms are increasingly underutilized, while co-working spaces, pickleball courts, and upscale outdoor entertaining spaces are in demand, said Mike Kidd, vice president of multifamily operations at real estate brokerage Colliers.
Tennis courts are sometimes repurposed into other amenities like pickleball courts or even small dog parks to drive up prices within the overall development, Kidd added.
A recent report from New York real estate platform StreetEasy showed what amenities led to price premiums in a study of 55,000 condo sales in the city between June 2020 and August 2022.
In-unit washing machines and dryers, a gym, a pool, a children's playroom, and a doorman were top amenities for units that sold for under $2.5 million. Private outdoor space, a hot tub, a basketball court, valet parking, and a golf simulator topped the list for units that sold for more than $2.5 million.
"What I'm seeing in a number of our projects is amenities are replicating almost a country club feeling of programming," Wineberg said. "There's that sort of expansiveness of not just checking the box, but really allowing the mood to dictate how residents use these common areas."
While condo developers may have previously parked a few communal grills outside for residents in prior projects, outdoor kitchens with a range of appliances that might be found in a private home are more popular today.
That kind of expanded offering extends even to the pool deck. Just one spot to take a dip in the water isn't enough. Condo developers now consider a mix of offerings where there is both a pool for lounging and relaxation and one for fitness, Wineberg said.
While these might be the most desired offerings in today's condo amenities package, there are features that aren't as desirable as they once were. Living room-style common areas lacking co-working space, large lobbies, and fitness rooms tucked away in basements no longer work, Tye said.
Cardio should come with a view, after all.
Rodriguez noted successful amenity offerings come down to striking the right balance in achieving community within the realm of condo-style vertical living. Prior amenity pushes might have focused on lifestyle programming with events many nights of the week. Today, it's less about scheduling and more about recognizing how residents are going to use the overall space.
Build the communal kitchen and let the residents decide how and when it gets used, the thinking goes.
"Real estate is always about value proposition. Things like location and condition are always really important. But for over a decade now, this whole notion of amenity really has come into play," Rodriguez said. "Amenities for buildings provide a sense of community and a place for people to congregate, so they are now a part of that value proposition."
Send comments to [email protected].
Address newsletter
Get the latest news on buying, selling, renting, home design, and more.