Real Estate
New England's Campanelli ranch celebrates its 75th anniversary. It may be more popular now than ever.
The 'Campi' was a local family's response to the demand for housing after World War II.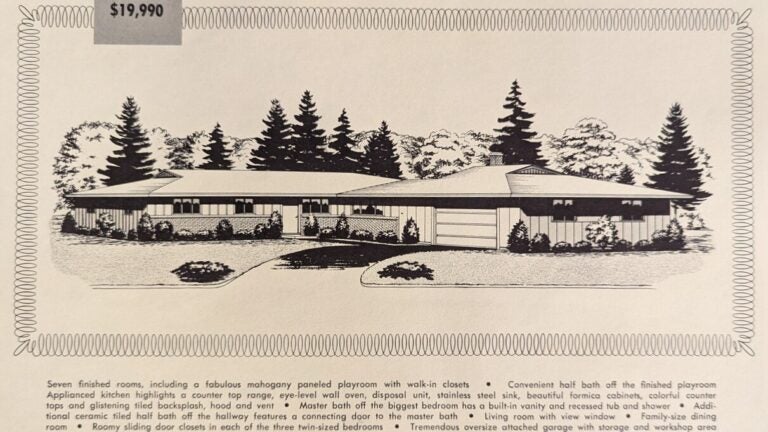 The Campanelli Ranch is 75 this year. A house style that perfectly met the needs of its time while changing the face of New England, it was the invention of four Brockton sons of Italian immigrants who, after World War II, went into the home-building business. Today, ranch houses built by the Campanelli brothers are sought-after examples of a specific historic style valued for design innovation, quality construction, and for the way they created communities.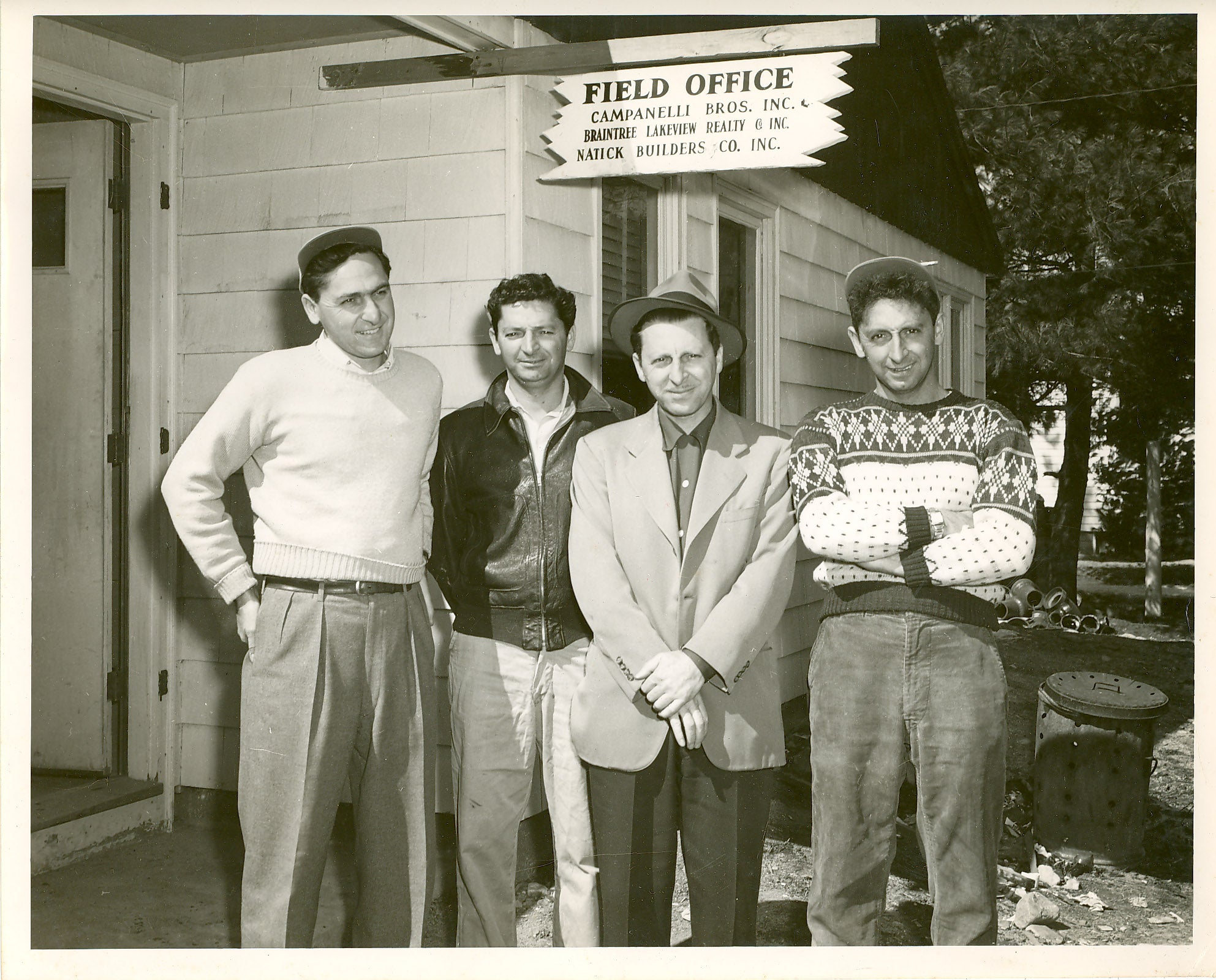 Today, in fact, the Campanelli Ranch may be more popular than ever.
"They adapt to today's wants," said Christina Marsh, who heads up the Newton firm Atelier et Alia with fellow architect Kristen Giannattasio. The firm has renovated several Campanelli ranch houses, and Marsh's mother and Giannattasio live in one. "They are one story and can easily be added to above. They are constructed with a truss system, without interior load-bearing walls, making renovations easy. And they were designed to connect to the outside."
"When they built these houses, they advertised them for 'California Ranch Living,'" Giannattasio added.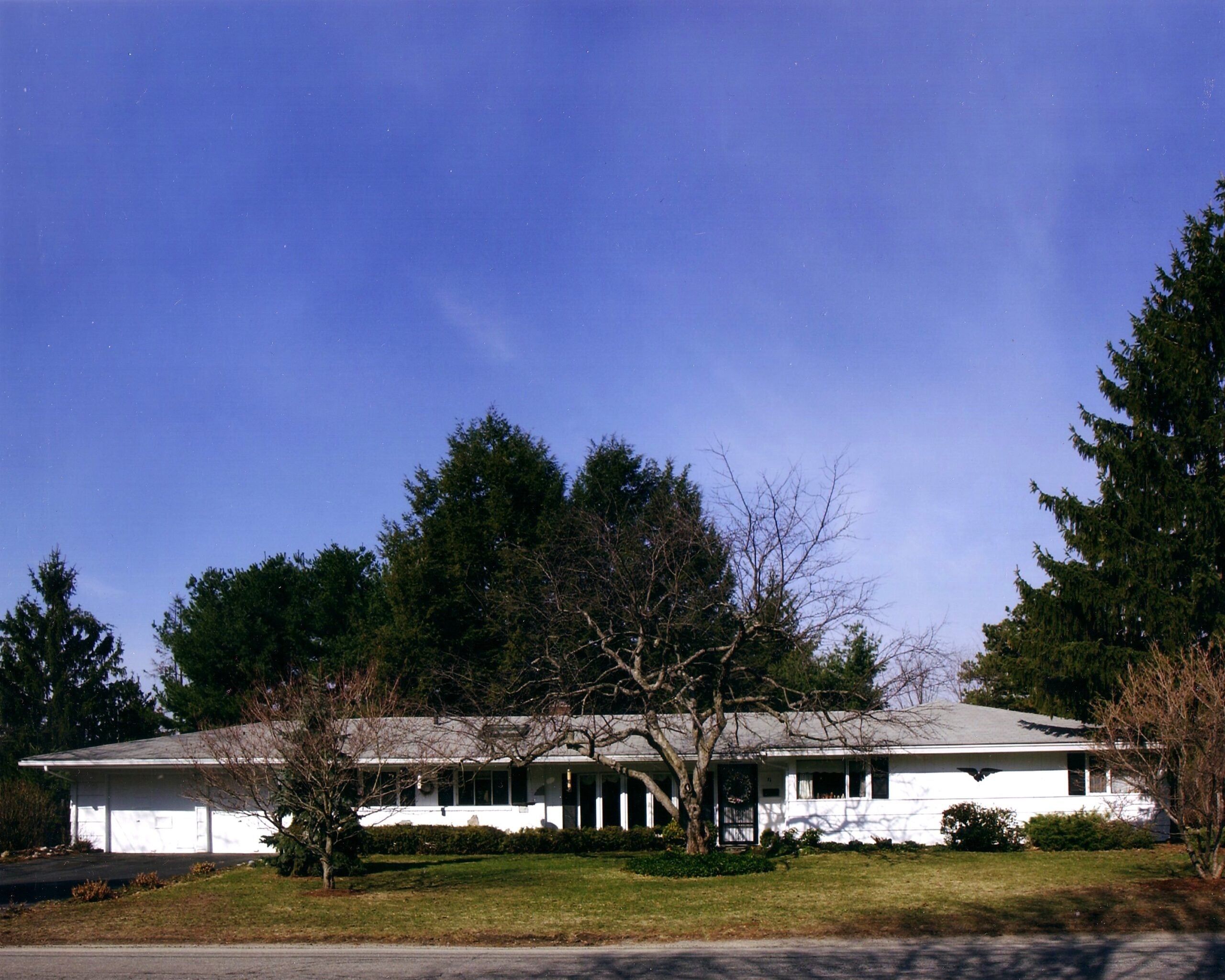 The United States experienced a severe housing shortage after World War II because the Great Depression, followed by the war, had put the brakes on the building industry. But millions of veterans came home to start families and buy houses, enabled by the newly enacted GI Bill, which provided them with benefits that included federally financed mortgages. Michael, Joseph, Nicholas, and Alfred Campanelli, who quit school to work in the Quincy shipyards after their father died, bought an Army surplus truck to move gravel and pour concrete. They built two houses in Brockton, one for their mother and one for their sister, Ann. Demand for their work grew, and Ann's husband, Salvatore DeMarco, joined in as they built small developments in Braintree and Warwick, R.I., in 1948. Success there led to more ambitious subdivisions in Natick, Framingham, Peabody, and other Boston suburbs.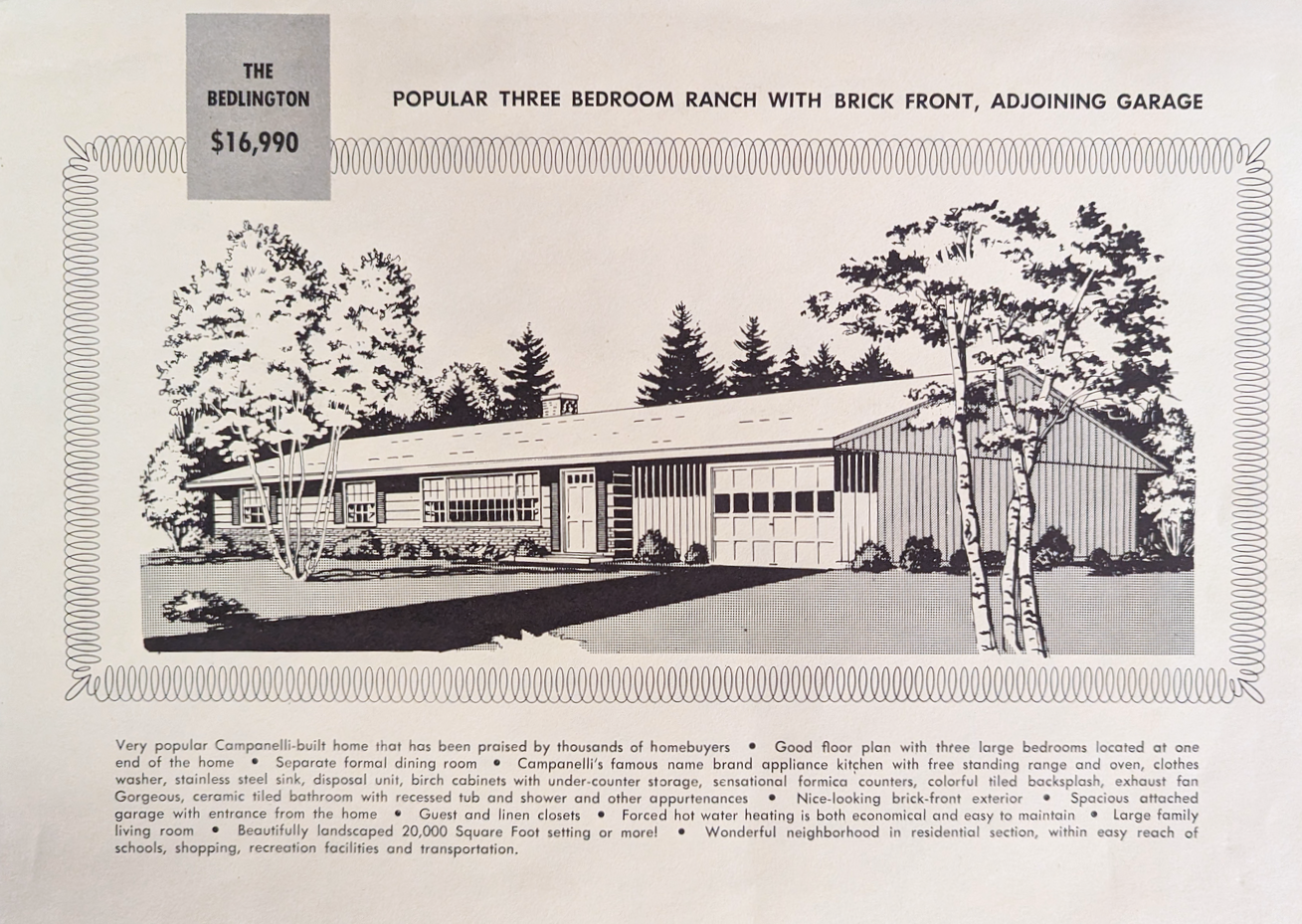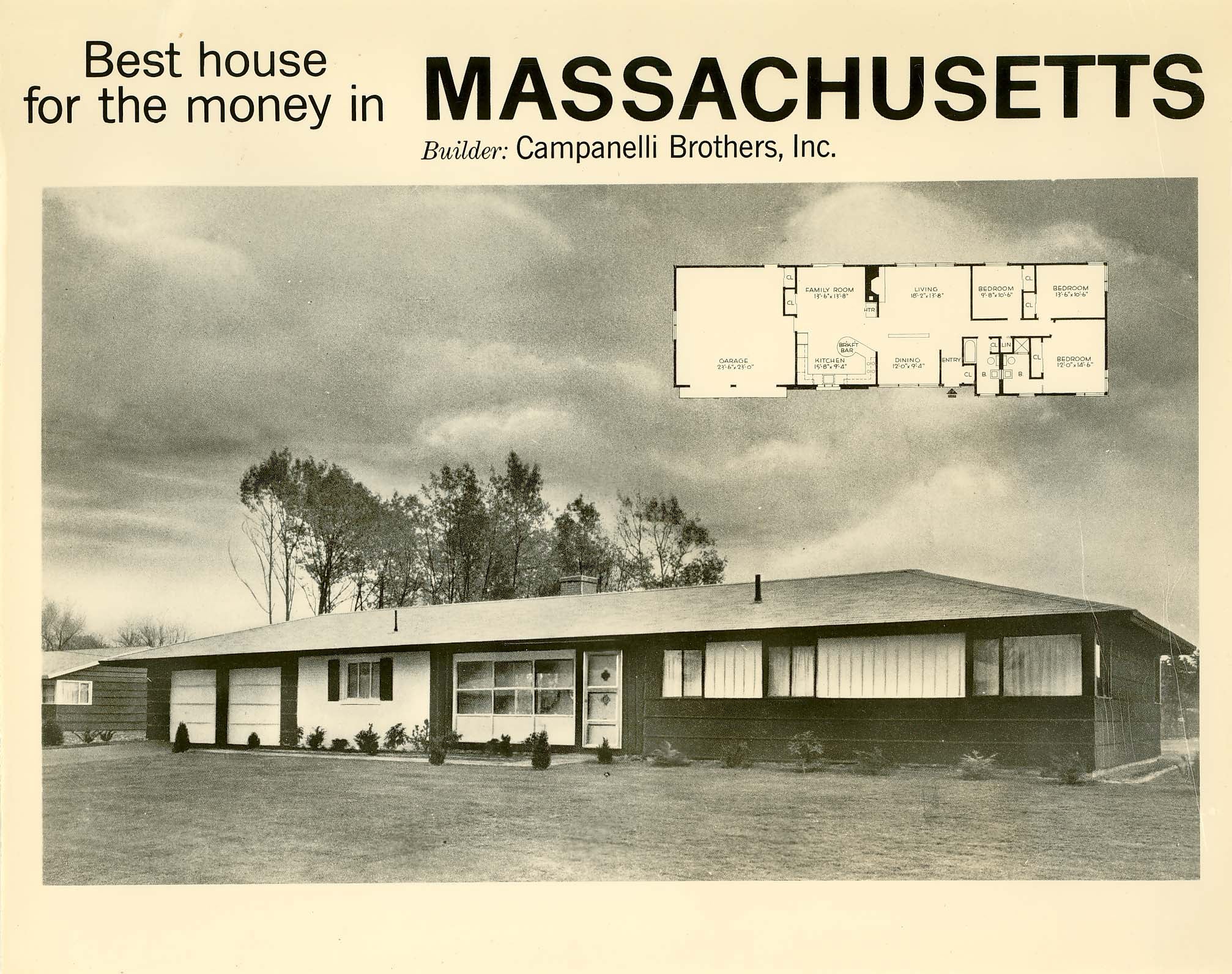 At the same time, the interstate highway system made travel accessible to a car-buying population. In New England, where suburbs had developed along streetcar lines, this made it possible to develop farmland that was, by the mid-20th century, no longer productive.
"In 1952 Shopper's World opened in Framingham, advertised as the first suburban shopping mall east of the Mississippi," said Fred Wallace. Framingham's city historian, he lives in a Campanelli ranch built in the 1960s. "Soon after, the Mass. Pike opened, with two exits in Framingham. Everyone now had cars, and shopping changed from a necessity-driven activity in your immediate neighborhood to an outing, something families did for fun."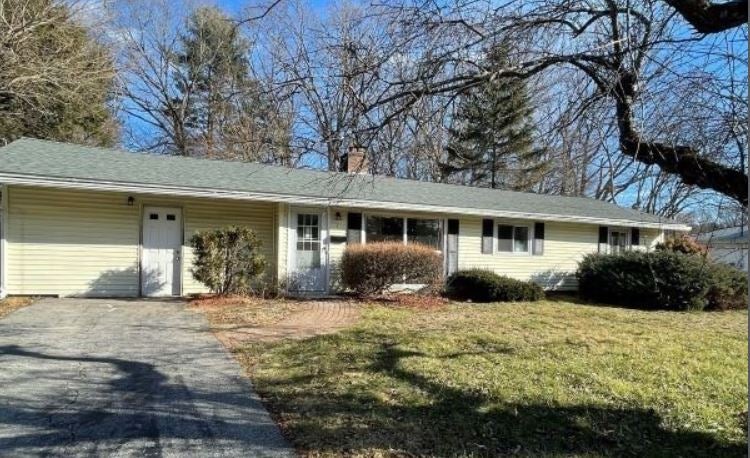 Wallace explained that, north of Route 9, vast swaths of former farmland were developed, and the Campanelli brothers built their first Framingham neighborhood in 1955: "Cherryfield at Framingham," a small subdivision off Cherry Street. The ad read "a site close to every convenience — schools, churches, Shoppers' World."
The houses were not just new, they were modern. Poured on a concrete slab, they had no basements and radiant heat installed under the floors. With one story, a low-pitched roof, two or three bedrooms, a fireplace, a garage, and a patio, the Campanelli Ranch emulated California ranch houses while adding shutters or bow windows for a Colonial-inspired New England sensibility. Floor plans were compact and open, with less division between rooms than had been typical in homes before World War II.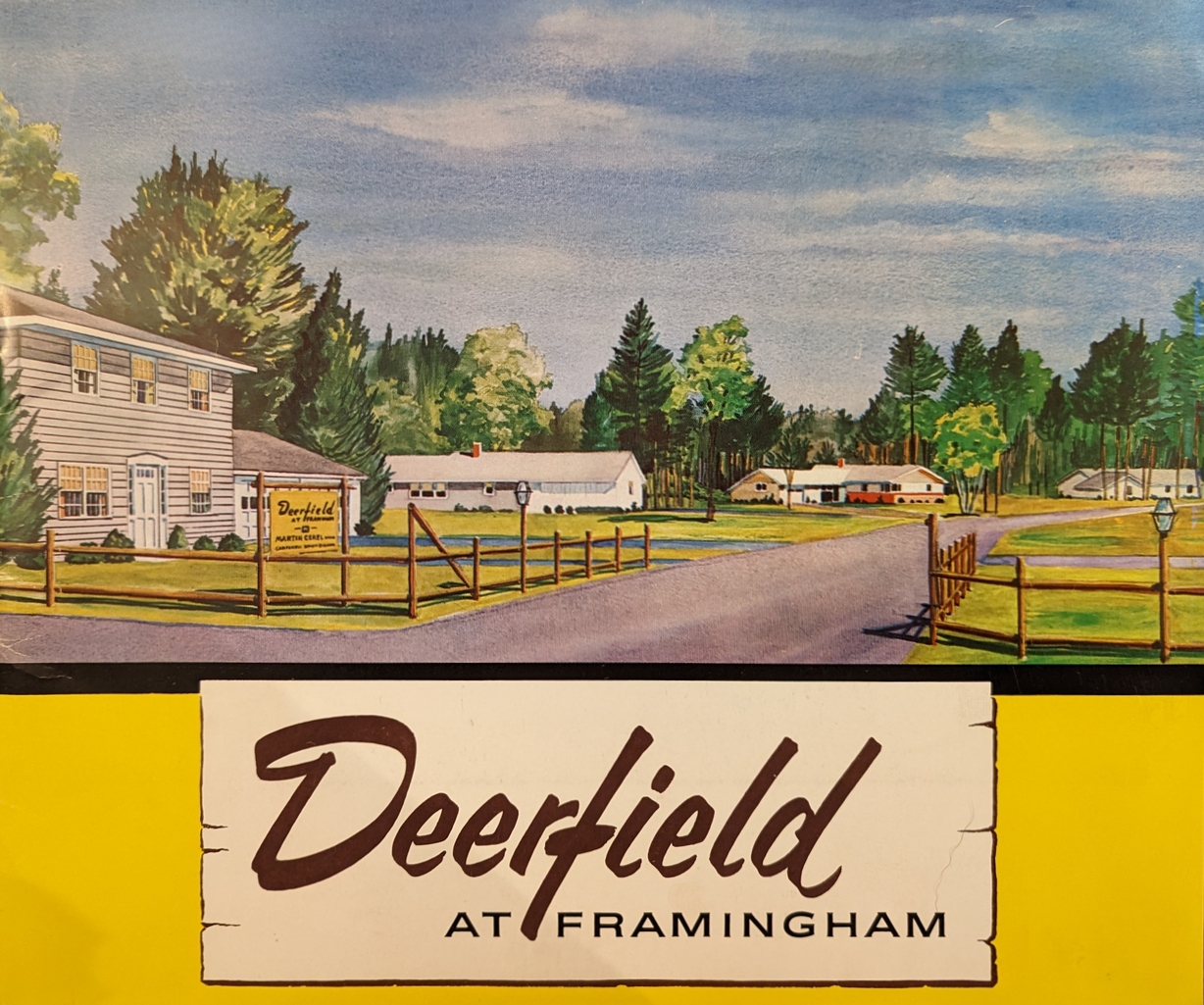 "My husband and I love contemporary design; we bought our 2,000-square-foot Campanelli ranch, built in Framingham in 1965, in 2012," Giannattasio said. "We made a few changes, opening up the kitchen and turning one of the four bedrooms into a closet. We don't know the designer of our house; I think the Campanelli brothers hired various architects and partnered with local builders."
"There is no conclusive evidence as to how and why the Campanellis created their version of the ranch house," Barbara Miller Lane wrote in her seminal book, "Houses for a New World: Builders and Buyers in American Suburbs, 1945–1965.″ "Campanelli family members consistently emphasize that house design, for them, was 'market-driven' — that is, they built what they learned would sell. And it is certainly clear that they built increasing numbers of ranch houses because they sold extremely well."
"Their signature design, the L-shaped ranch, was soon nicknamed 'The Campi,' " Wallace said. "It was priced at $13,700, and veterans were offered special financing. A home could be theirs for $700 down! Wives loved the kitchens, which came fully equipped with built-in modern appliances — stove, washer and dryer, dishwasher, and a unique refrigerator/freezer mounted on the wall — all in the color of their choice, as long as it was aqua, avocado, or pink. They couldn't build them fast enough! And they not only built the homes, they installed the infrastructure as well — water, sewer, sidewalks, the works."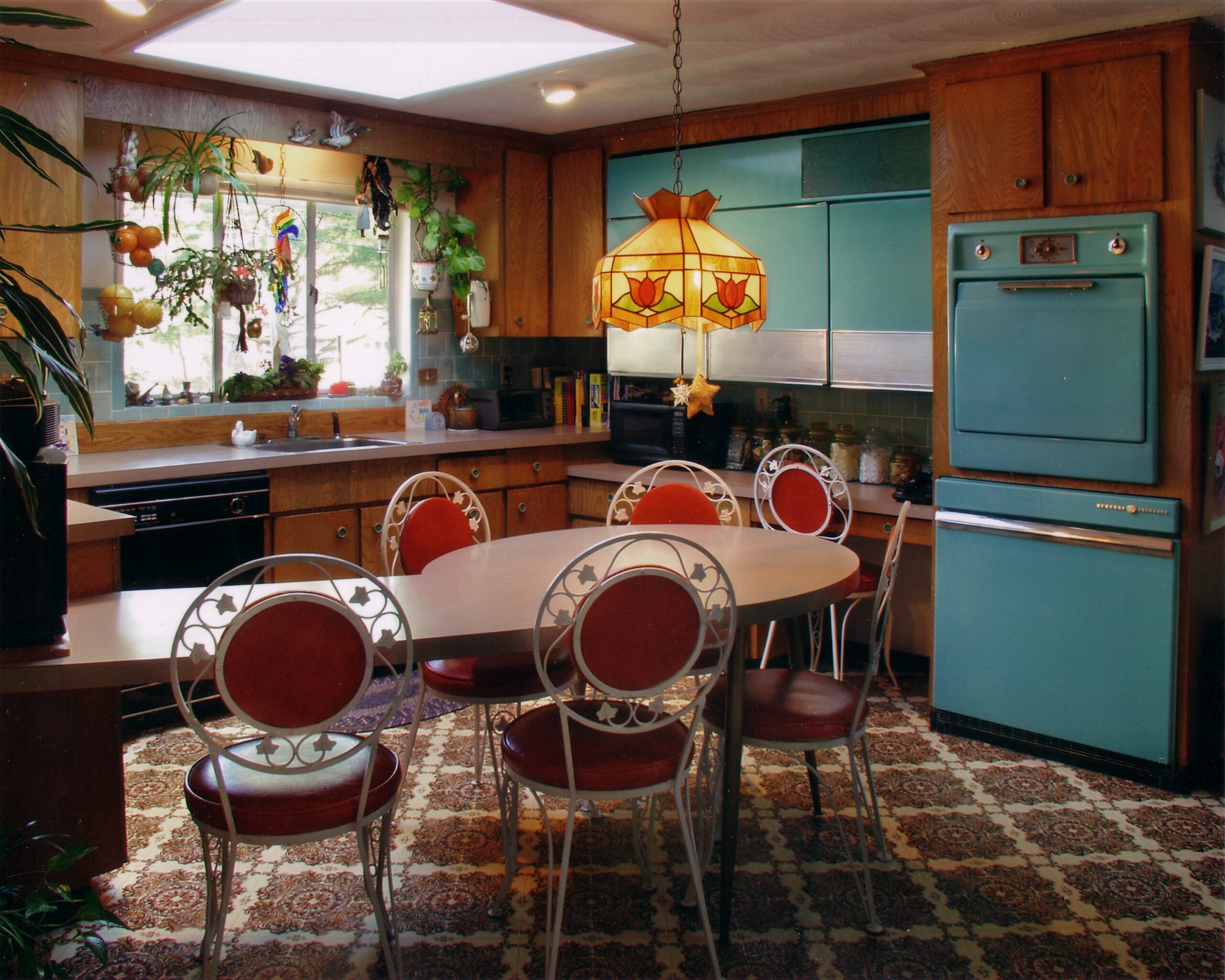 "My friend would tell me how she and her parents got in the car on Sundays to tour the open houses," said Ruthann Tomassini, a researcher at Framingham History Center, who grew up in the city. "Then she'd tell me about the heating in the floors and the colored appliances."
Not everyone was a fan.
In Framingham and other communities, boards and commissions unfamiliar with and suspicious of new house styles were often obstructive, and self-described architectural purists sniffed at the "cookie-cutter" houses. This attitude was summed up in Malvina Reynolds's hit song, "Little Boxes." "They're all made out of ticky tacky, and they all look just the same," the song goes.
But the houses were not prefabricated, although many thought they were, and they were not mass-produced, a term often used to describe them. In fact, they were traditionally stick-built, framed with wooden studs, and usually erected a few at a time. But they were built in larger groups than before. Builders used new earth-moving equipment to clear sizeable plots of land, and new machines let them lay down a number of concrete foundations at once. Framing was completed for a group of houses, before they were sheathed in plywood or other new materials, and finished as a group. In other words, the Campanellis built traditionally, but they did it efficiently.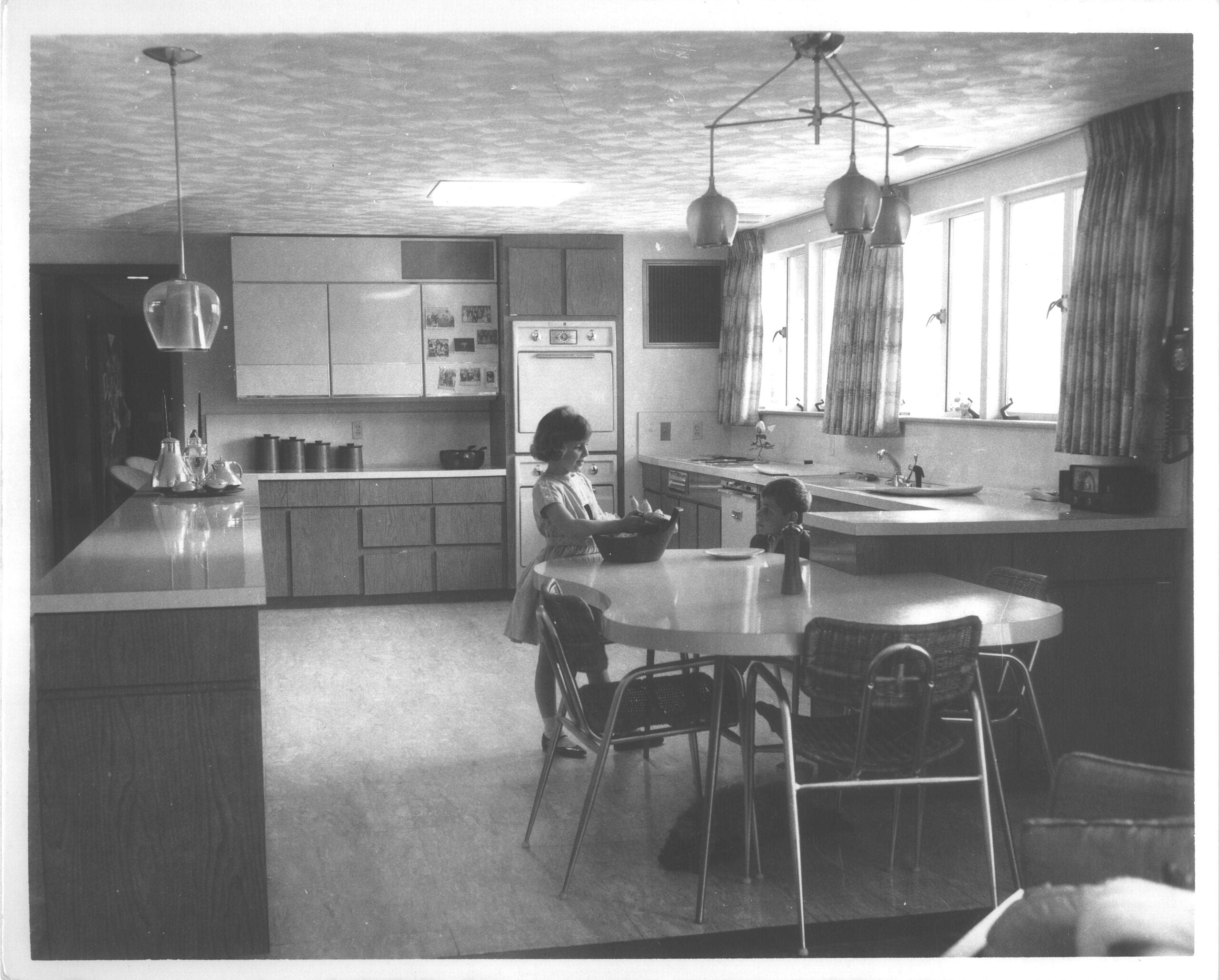 "My wife and I are retired, and this is the perfect house for us," Wallace said. "It's all on one level. We've converted the garage into a utility room, and we no longer use the radiant heat, something that often fails after many years."
By 1956, Campanelli Construction was building a thousand homes per year. During the late 1960s, the company transitioned to commercial endeavors, including industrial parks and multifamily buildings.
"They built around 30,000 homes," said Robert DeMarco, a partner in the company and the grandson of Salvatore and Ann. "About half were in New England, 20 percent along the Eastern Seaboard, and the rest in Chicago."
Several other descendants of the original Campanelli Brothers work in the company, which is located in Braintree and employs 50 people.
Fondness for their houses has grown as young people who love mid-century modernism seek them out. A Facebook group called "I grew up and/or currently live in a Campanelli Ranch" demonstrates their enduring popularity. Homeowners share sources of materials, recommend workers, ask one another about construction specifics, and show off renovations. Many refer to their homes as "Campis" and talk about how much they love living in them.
While Reynolds and her fans disparaged the tract houses of America's postwar suburbs, they represent what Barbara Miller Lane calls "the twentieth century's most successful experiment in mass housing." Here in New England, the Campanelli brothers were the unlikely visionaries at the forefront of this experiment.
Regina Cole can be reached at [email protected].
Address newsletter
Get the latest news on buying, selling, renting, home design, and more.