Real Estate
'Superstar' cities thrived on college graduates. Now they're leaving.
Educated workers, dating to before the pandemic, have been migrating away from the most prosperous parts of the country.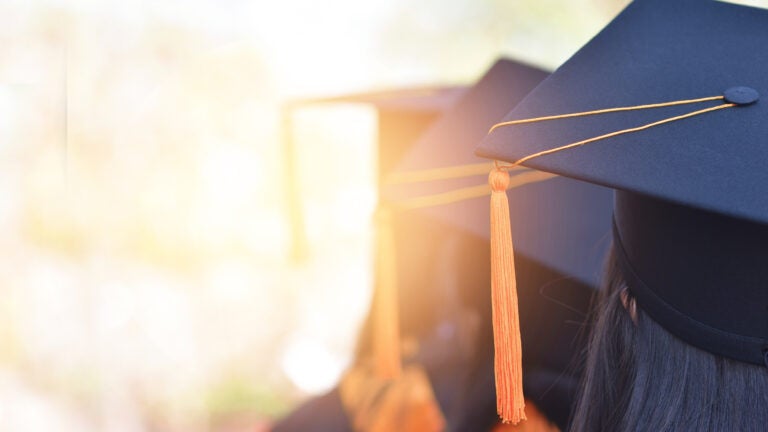 The college graduates who fill white-collar jobs in the San Francisco area began to leave in growing numbers about a decade ago. More and more have moved to other parts of the country — an accelerating outflow of educated workers that, in a poorer part of America, might be thought of as brain drain.
When the pandemic arrived, these departures surged so sharply that the San Francisco area has lately lost more educated workers than have moved in.
Over this same time, a similar pattern has been taking shape in California's metro San Jose and in Los Angeles. Across the country, it has been building in the Washington, D.C., and New York City areas. Educated workers, dating to before the pandemic, have been migrating away from the most prosperous parts of the country.
This trend, visible in an Upshot analysis of census microdata, is startling in retrospect. Major coastal metros have been hubs of the kind of educated workers coveted most by high-powered employers and economic development officials. Economists have lamented the growing coastal concentration of their wealth. A politics of resentment in America has fed on it, too. These urban centers have become a class of their own — "superstar cities" — with outsize impact on the American economy fueled by the clustering of workers with degrees.
But it appears in domestic migration data that, years after lower-wage residents have been priced out of expensive coastal metros, higher-paid workers are now turning away from them, too.
Working-age Americans with a degree are still flowing into these regions from other parts of the country, often in large numbers. But as the pool leaving grows faster, that educational advantage is eroding. Boston's pull with college graduates has weakened. Seattle's edge vanished during the pandemic. And the analysis shows San Francisco, San Jose, Los Angeles and Washington all crossing a significant threshold: More college-educated workers left than moved in.
For most of this century, large metros with 1 million residents or more have received all of the net gains from college-educated workers migrating around the country, at the expense of smaller places. But among those large urban areas, the dozen metros with the highest living costs — nearly all of them coastal — have had a uniquely bifurcated migration pattern: As they saw net gains from college graduates, they lost large numbers of workers without degrees.
At least, that was true until recently. Now, large, expensive metros are shedding both kinds of workers.
The college-educated workers who have turned away from them are increasingly migrating toward major metros that are still prosperous but not quite so expensive — places such as Phoenix, Atlanta, Houston and Tamp. During the pandemic, smaller cities such as Portland, Maine, and Wilmington, N.C., also saw growing inflows of such workers.
The overall migration rate in America today is historically low, and mobility has fallen since the 1980s for all kinds of demographic groups. But these college-educated workers have recently bucked that trend. In the years leading up to the pandemic, their mobility rate was actually rising, a pattern true for both local moves and the kind of longer-distance moves between metro areas analyzed by The Upshot. That has opened a potentially new divide in the American economy between increasingly mobile white-collar workers and blue-collar workers who are increasingly likely to stay put.
Affordability issues move up income ladder
For higher-education workers, it's not so easy to separate those who can't afford a city from those who can but leave anyway. Affordability is relative and personal; for one person, it means making rent, but for another, it means making enough to also join a gym, buy concert tickets and dine out regularly. And even a professional who can afford all of that in New York may still eventually sour on the sixth-floor walk-up and the laundromat that comes with it.
It is clear, though, that affordability has broadly been eroding up the income spectrum in the country's most expensive metros. As these regions have become richer, that has, among other things, helped fuel the rise in their housing prices.
"And it ends up pricing out more and more people — not just people in the middle, but even people with higher incomes and college degrees," said Jed Kolko, undersecretary for economic affairs at the U.S. Department of Commerce (and a former Upshot contributor).
If the Bay Area, for one, ceased to be a land of opportunity more than a generation ago for bus drivers and home health aids, today it may be losing that appeal for engineers and consultants.
The sudden pandemic-era rise of remote work has also accelerated that shift. Remote work has driven demand for more space by white-collar workers in precisely the places where more space is hardest to come by. And remote work has altered the bargain that educated workers must swallow high living costs to access the highest wages.
"Now, highly educated and more high-income workers have an option that they've never had before," said Hans Johnson, a demographer with the Public Policy Institute of California. At least some of those workers can now keep (or accept) San Francisco jobs, while paying Houston or Charlotte, North Carolina, living costs. Johnson suspects that helps explain why the whole state of California has now become a net domestic loser of college graduates.
'There's an incredible concentration of wealth'
Prosperous cities have long grappled with the imbalance created by an exodus of lower-wage workers. Their departures stress businesses needing to hire lower-wage staff, and they fray working-class neighborhoods that have lost residents. The high cost of living in big coastal metros also means that many lower-income households are blocked from moving into places with plentiful jobs and a stronger safety net. It's bad for these regions, too, when essential workers such as firefighters and child care providers can't afford to live there.
The migration of college-educated residents away from these same places, on the other hand, raises a more muddled set of questions. Domestic migration is zero-sum, meaning a loss of college graduates prized by local officials and tax collectors in Washington or San Francisco can be a gain for Kansas City, Mo., or Orlando, Fla. And researchers who study inequality say it would be a good thing if college graduates (and their spending power) were less clustered on the coasts.
"There's an incredible concentration of wealth in these superstar cities that is unhealthy," said David Autor, an economist at Massachusetts Institute of Technology whose work has traced the disappearance over time of good big-city jobs for less-educated workers. "It also means a lot of the affluence that goes with that is very concentrated among a small set of people."
"This is about choice, and who has choices," said Abigail Wozniak, who directs the Opportunity and Inclusive Growth Institute at the Minneapolis Fed. That means, she said, that we have to understand what goes into the choices visible in this data to recognize what choices are closed to other people — like the teacher who might like to move to California but can't afford to and never does, or the nursing assistant who won't make it in New York because even an entrepreneur can't.
"I had these dreams about opening a business," said Laura Newman, 33, who wanted to own her own bar in her native New York City. "I really wanted to pursue those dreams. And it didn't matter how much money I saved, because the cost of achieving those goals increased as I was saving money."
And so she moved to Birmingham, Ala., in 2017 and opened her first bar there instead.