Real Estate
There's a way buyers can assume a seller's low-interest mortgage
But the process is rare and a lot more difficult than it seems.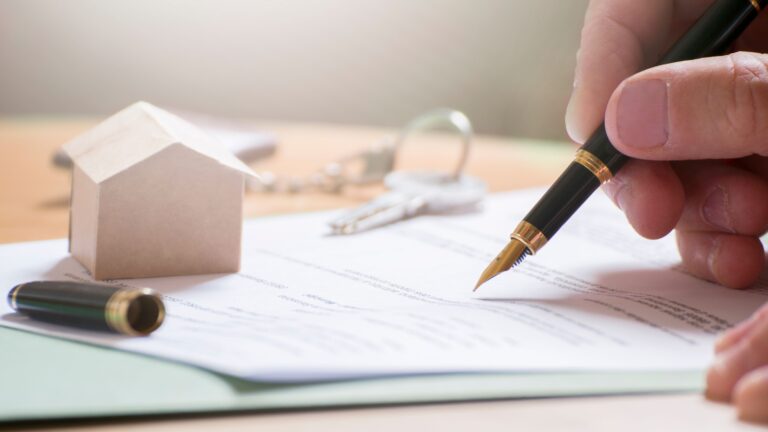 There are little-known mortgage programs than can allow qualified buyers to assume a seller's low-interest mortgage.
The process, which applies to federally backed (FHA, VA, and USDA) mortgages, is complex, and matching the right buyer with the right home can be difficult.
State regulations make it even harder.
At today's high prices and high mortgage interest rates (6.81 percent for a 30-year, fixed-rate mortgage as of July 6, according to Freddie Mac), many prospective buyers have had to adjust their expectations downward or simply exit the market.
Assumable mortgages offer an attractive alternative — if you can make the numbers work. And with the explosive growth in home values over the past 10 years, that's not so easy.
Today, a qualified first-time buyer today who can afford to buy a house for $350,000 would have a monthly payment of about $2,284. But if that buyer could access a 2.5 percent FHA loan, that payment would be $1,383, a savings of nearly $1,000 a month.
If only it were that simple.
David Lazowski, president of retail sales East for Fairway Independent Mortgage, said mortgage assumptions are very rare in his experience, particularly in the Greater Boston market, because the numbers just don't work for the lower-income buyers who qualify.
"If you bought a house for $350,000 eight years ago and you had an FHA loan of $325,000, today your house might be worth $500,000," Lazowski said. "Now you have someone who wants to buy the home and assume your mortgage. They're only assuming … what's left on the $325,000 mortgage at the lower rate, and then they have to bring $200,000 to the closing table."
Another significant obstacle is that the seller would have to forfeit the right to take out a VA loan going forward, which is something many veterans would be very hesitant to do.
Anthony Lamacchia, broker/owner of Lamacchia Realty, began an assumable mortgage program last fall. His company tries to connect sellers with assumable mortgages and qualifying buyers, but the program faces a big hurdle.
"We reached out to the Massachusetts Division of Banks, but they feel that if we are involved in helping someone buy a home through an assumption, that is the equivalent of helping someone get a new mortgage," Lamacchia said. "And to do that, we'd need a mortgage license, which means a mortgage broker and a brokerage need to be involved, and they'd obviously need to charge a fee. They'd rather be selling new mortgages to people."
Lamacchia said that there are relatively few assumable loans in Greater Boston and that few loan originators and fewer real estate agents have the knowledge or experience to process them successfully.
"These are allowed by the Department of Housing and Urban Development," he said. "And they make perfect sense. It would dramatically assist this real estate market, which is currently in the biggest stalemate I can remember."
Jim Morrison can be reached at [email protected].
Address newsletter
Get the latest news on buying, selling, renting, home design, and more.