Real Estate
5 questions you should ask before you hire a real estate agent
In Massachusetts, a real estate agent can be a seller's agent, a buyer's agent, or, with the informed written consent of both parties, a dual agent.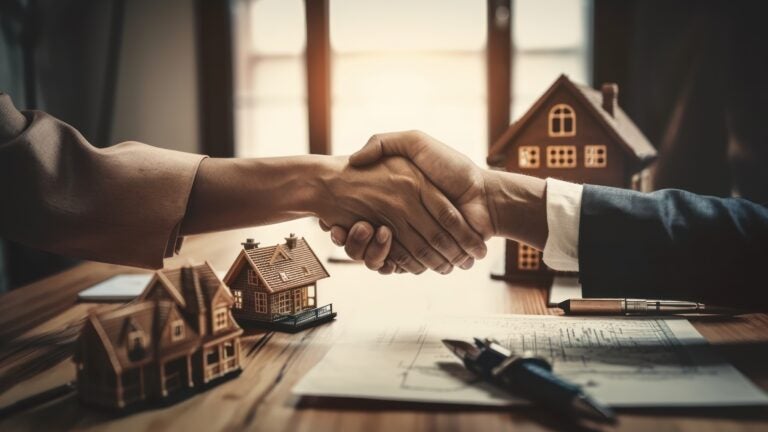 With the median prices of both single-family homes and condominiums in Greater Boston hitting record highs in May, according to the Greater Boston Association of Realtors (GBAR), it's likely that the purchase or sale of a home is going to be one of the largest financial transactions of your life. So, it's essential to protect yourself to ensure you make the right decisions — and one of the best ways to do that is by hiring a qualified local real estate agent.
But with more than 10,000 agents who are members of GBAR, and even more local agents who aren't, vetting the ones you're considering is key. Here are five questions buyers or sellers should ask before selecting an agent.
1. Whom do you represent? In Massachusetts, a real estate agent can be a seller's agent, a buyer's agent, or, with the informed written consent of both parties, a dual agent. "I do not engage in dual agency," said Debby Belt, a senior associate with Hammond Residential Real Estate in Chestnut Hill. "When I represent a seller, I only represent the seller, as I do not think an agent can be a fiduciary for two parties and do a good job and ethically represent both sides of a transaction." Belt said she'll often refer a buyer to another agent if she's asked to represent both parties, or suggest they have a real estate attorney write an offer on their behalf. "I find that transactions are smoother when there is another agent involved," she said. "A seller needs to understand this distinction."
2. What do you charge? According to Felicia Captain, a real estate broker with Coldwell Banker in Wellesley, the standard commission in Greater Boston is 5%, payable to the listing brokerage. She said the seller and listing agent will decide what percentage of that commission to offer the buyer's agent, if there is one, and that percentage must be disclosed in the Multiple Listing Service. However, the commission may vary. For example, in a more complicated transaction, such as an estate sale in which the agent is arranging for the removal of the deceased owner's personal property, he or she may charge more. In addition, it's common knowledge in the industry that commissions may be negotiable by the seller.
3. What will you do to market my home? "Any agent can simply put a listing into the MLS," said Morgan Franklin, a real estate agent with Coldwell Banker Realty in Boston. "But a great sellers' agent can find the unique selling points of a home and leverage that to maximize a cohesive story that can be told through marketing to potential buyers and buyers' agents." Franklin said agents should be using social media, including posting video tours of the home. He suggested that sellers question agents on the types of videos they've done and on their social media strategy to ensure they have sufficient experience and a large following for maximum exposure.
4. How familiar are you with this area? Knowledge of the local market –- and connections with other local agents –- can be key, particularly in a competitive market. A local agent will know what other properties have sold for, whether to expect a bidding war, and how much over asking a buyer needs to bid to be successful. All real estate is local, of course, but sometimes the status of the local market hinges on whether a home is in a particular neighborhood or even on a certain block. Eric Rollo, managing partner and broker at The Agency in Boston, said sellers should ask whether the agent they're considering has sold property nearby or has a strong connection to the neighborhood or community. "Even if the agent is newer and may not have sold a ton in the area, they could be a valuable asset if they are well connected locally," he said.
5. Will you help me prepare my home for sale? "Inexperienced agents often walk on eggshells with sellers when giving them feedback about their property," said Ryan J. Glass, vice president of Gibson Sotheby's International Realty in Boston. "Sellers should hire an agent that is direct and does not have trouble having difficult conversations. We are in a market where sellers need to properly prep their property. If an agent doesn't have tips on how to improve the property prior to listing, it could be a sign they are an inexperienced agent."
Robyn A. Friedman has been writing about real estate and the home market for more than two decades. Follow her @robynafriedman.
Address newsletter
Get the latest news on buying, selling, renting, home design, and more.