Real Estate
Developer: Converting offices may not solve the housing problem
'Newer office towers becoming residential, that's a pipe dream.'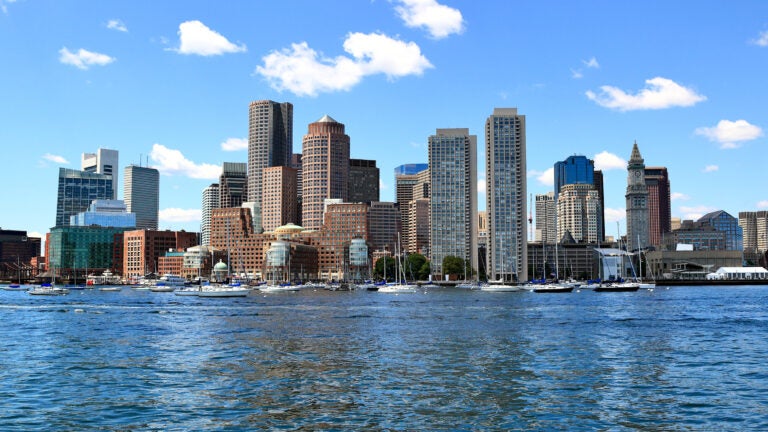 It's a problem in city's nationwide: empty offices and a lack of housing.
Boston's new Downtown Office to Residential Conversion Pilot Program, which is offering tax break incentives to fill empty office space with much needed housing, appears to be both a local housing solution and a model for other cities, with homelessness and residential rents on the rise.
Not so fast, said Michael Procopio, CEO of The Procopio Companies, a family-owned real estate development and construction firm headquartered in Middleton.
"When it comes to most cities, if people are not going to work there, people are not going to want to live there," Procopio told Boston.com. "Boston is different: People want to live here."
Even given Downtown Boston's livability, the new initiative may not be the city's golden fix either.
"The cost to convert is often more than the cost to tear down and rebuild," Procopio said. That's because from the basic design to the mechanical systems, office and residential real estate share little DNA.
Modern office blocks were built as "big, fat cube farms," Procopio said. "Residential towers are narrow, with more windows. Offices are wider and don't care about windows. The systems, such as heat and AC, are centrally controlled, which doesn't work for individual homeowners at all. Residential just works differently."
One glimmer of success lies within the conversion of older office buildings, some of which were originally residences or hotels.
"The proposal is extremely well intentioned, but it will have limited success," Procopio said. "Smaller older buildings with the right plate size, those will work. But newer office towers becoming residential, that's a pipe dream."
The Wu administration program — which is administered jointly by the Boston Planning & Development Agency, Mayor's Office of Housing, and the City of Boston Finance Cabinet — hopes to also create foot traffic for businesses like restaurants and struggling retail, encouraging neighborhood vitality. Still, it's housing that is the crunch.
"We must take every possible action to create more housing and more affordability so that Boston's growth meets the needs of current and future residents," Mayor Michelle Wu said in a July 13 press release. "This program will help us take advantage of the opportunity we have to rethink Downtown as a space where people from all over come together to collaborate, create, live, and play."
Arthur Jemison, the city's chief of planning, and other city officials stressed the importance of public-private partnerships to address the housing crisis:
"Through this conversion program, we seek to incentivize lenders, property owners, downtown stakeholders, and the State to partner with the City to increase the production of much needed housing in our downtown core," Jemison said in the release. "This public private partnership opportunity is the right tool to unlock new housing and shape a new, mixed-use neighborhood Downtown."
Sheila Dillon, the city's chief of housing, said, "This initiative aligns with this administration's dedication to creating accessible and equitable housing in every neighborhood, strengthening our small businesses and commercial centers."
But Procopio said the initiative won't help current housing shortages or lower rents.
"It might help the city's tax revenue problem, but not the housing problem," he said. "Most of these conversions, especially in the older desirable buildings, will become $2-million-dollar condos, not rentals. Rents aren't going to come down," he said.
Procopio also added that the outlook for commercial real estate is not as dire.
"I don't believe office is dead," he said. "These things are cyclical. Eight years ago, it was said retail is dead. But well-placed retail assets are doing extremely well now.
"In the city, class B and C office will struggle," Procopio added. "But people want to rent at 500 Boylston or the new Winthrop downtown. Class A office space will do well. I'm not writing the obituary on office real estate."
Address newsletter
Get the latest news on buying, selling, renting, home design, and more.