Real Estate
For $1.8m, two 1920s cottages in Brewster. See inside.
The homes features two bedrooms, 1 full bath, and a location not far from the beach.
Located three-tenths of a mile from Paines Creek Beach, the two cottages at 405 Paines Creek Road in Brewster epitomize the vintage coastal charm of Cape Cod mixed with renovations that add a modern vibe.
Mary Ellen Greenberg of Gibson Sotheby's International Realty has listed the property for $1,800,000.
"The biggest draw is the location. Paines Creek is arguably one of the most scenic locations on Cape Cod Bay," Greenberg said.
Set on 0.26 of an acre, the cottages are separated by fencing and a privet hedge, which creates a private feel for the two homes on the property. Their gardens are filled with honeysuckle, lilac, and wisteria, according to the listing.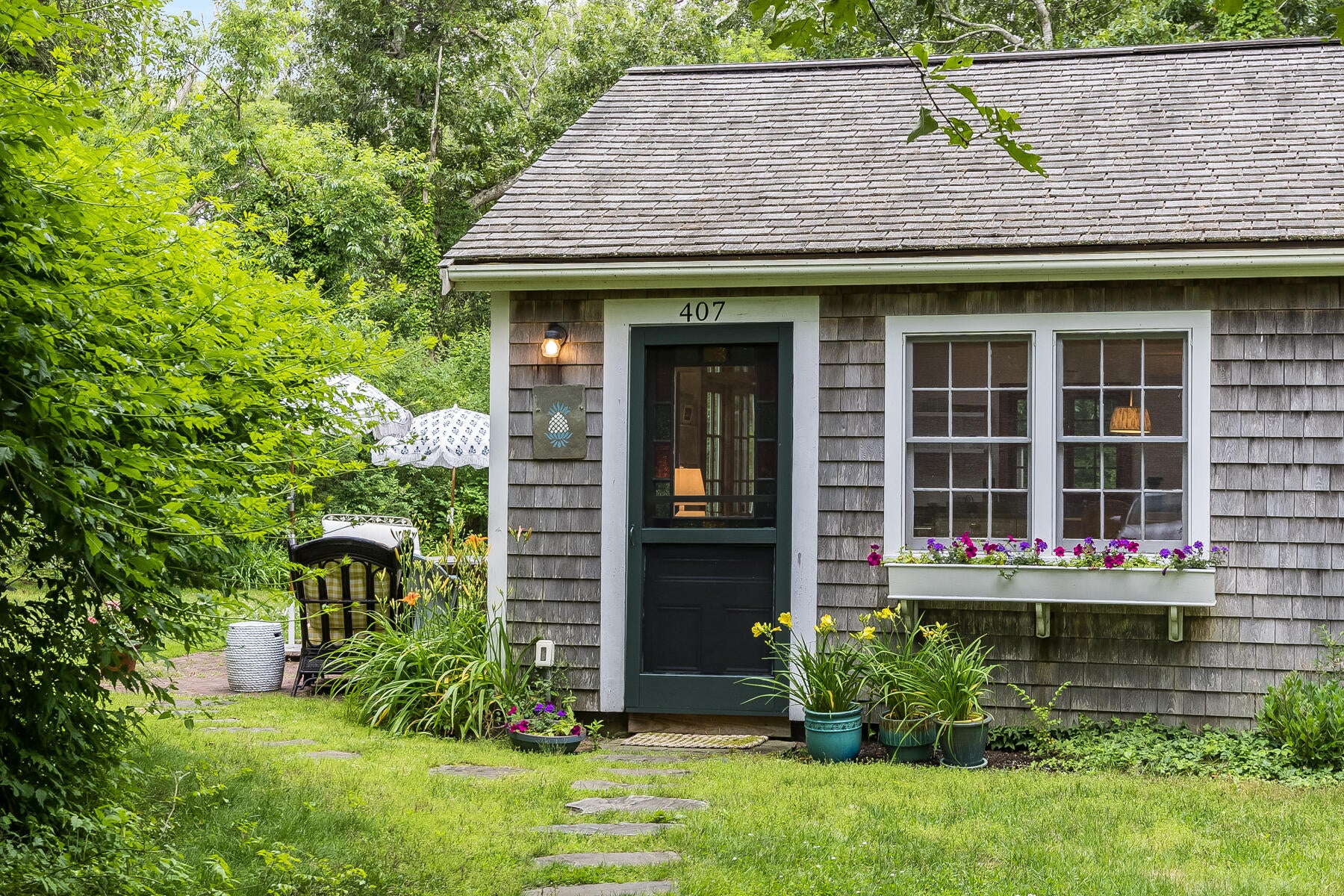 Measuring at just under 800 square feet, each cottage contains two bedrooms and one full bathroom. The homes also include a laundry room, uncovered parking spaces, and a patio. Numerous windows allow natural light to shine throughout them.
Renovations were completed on the back cottage in 2015, and the other, located in the front, was renovated in 2022. They feature Serena and Lily wallpaper, Schumacher drapery, Barfields of Cape Cod shades, new sconces, vaulted ceilings, new tile, and built-ins, according to the listing. Despite the renovations, the vintage feel of these 1920s builds remains.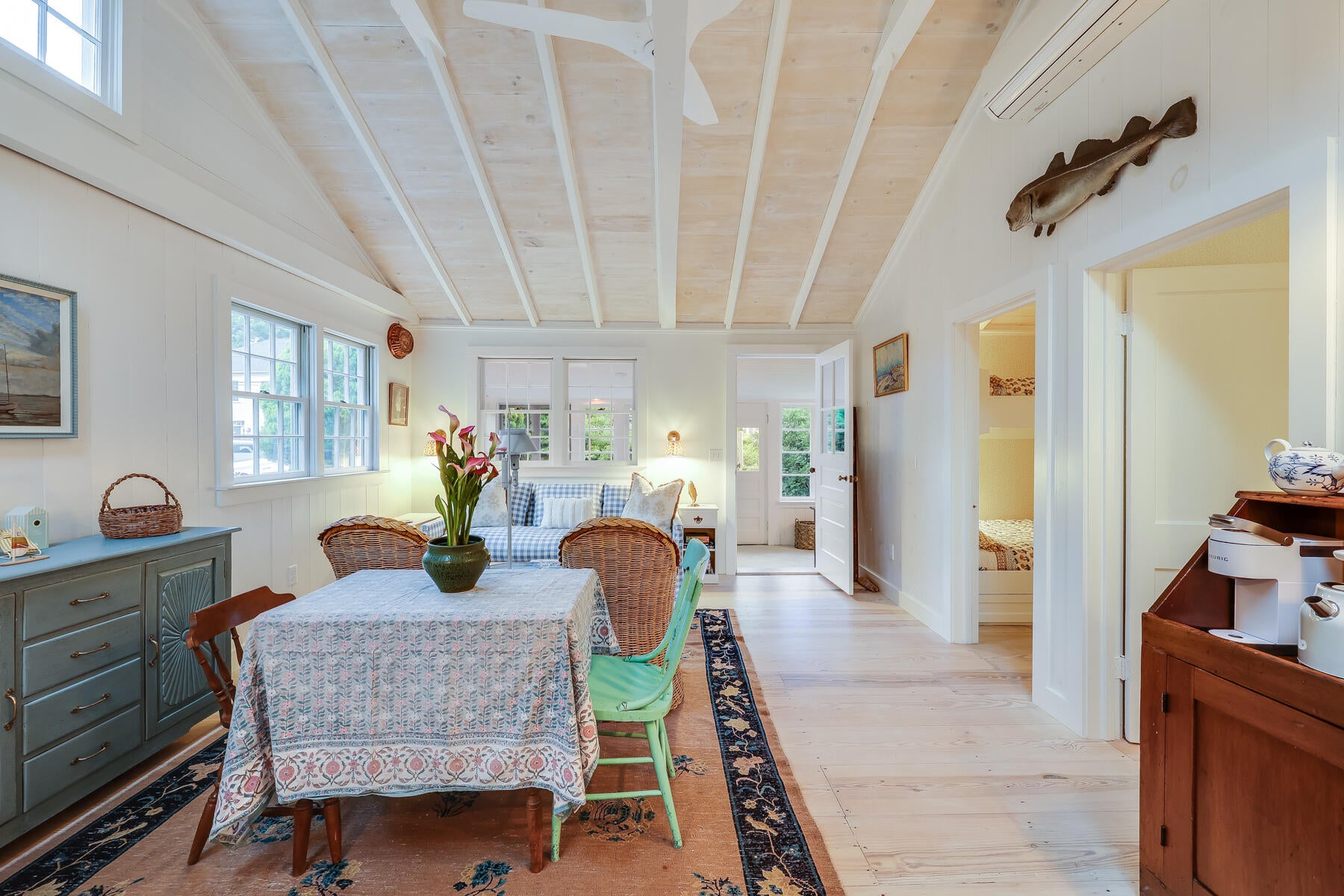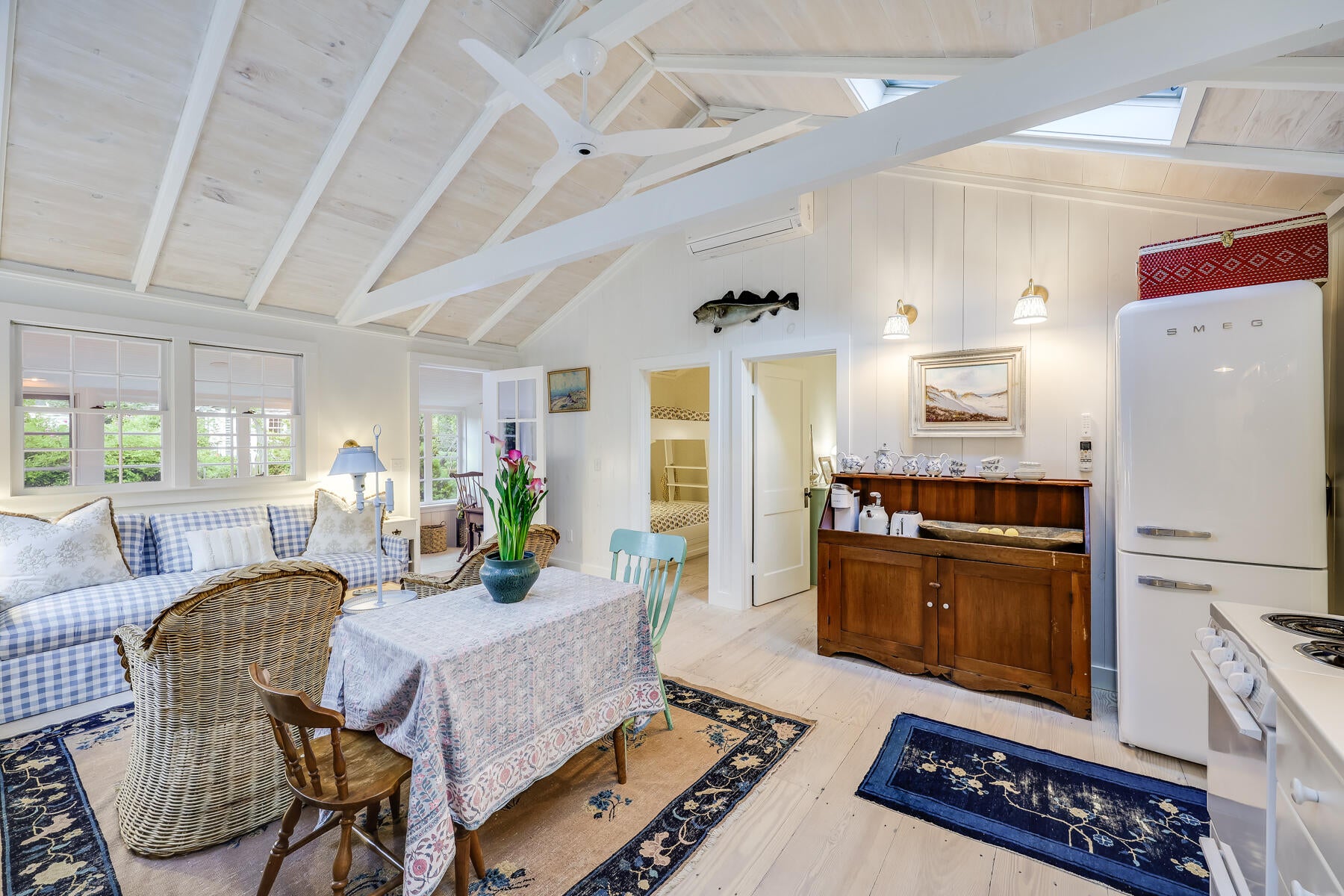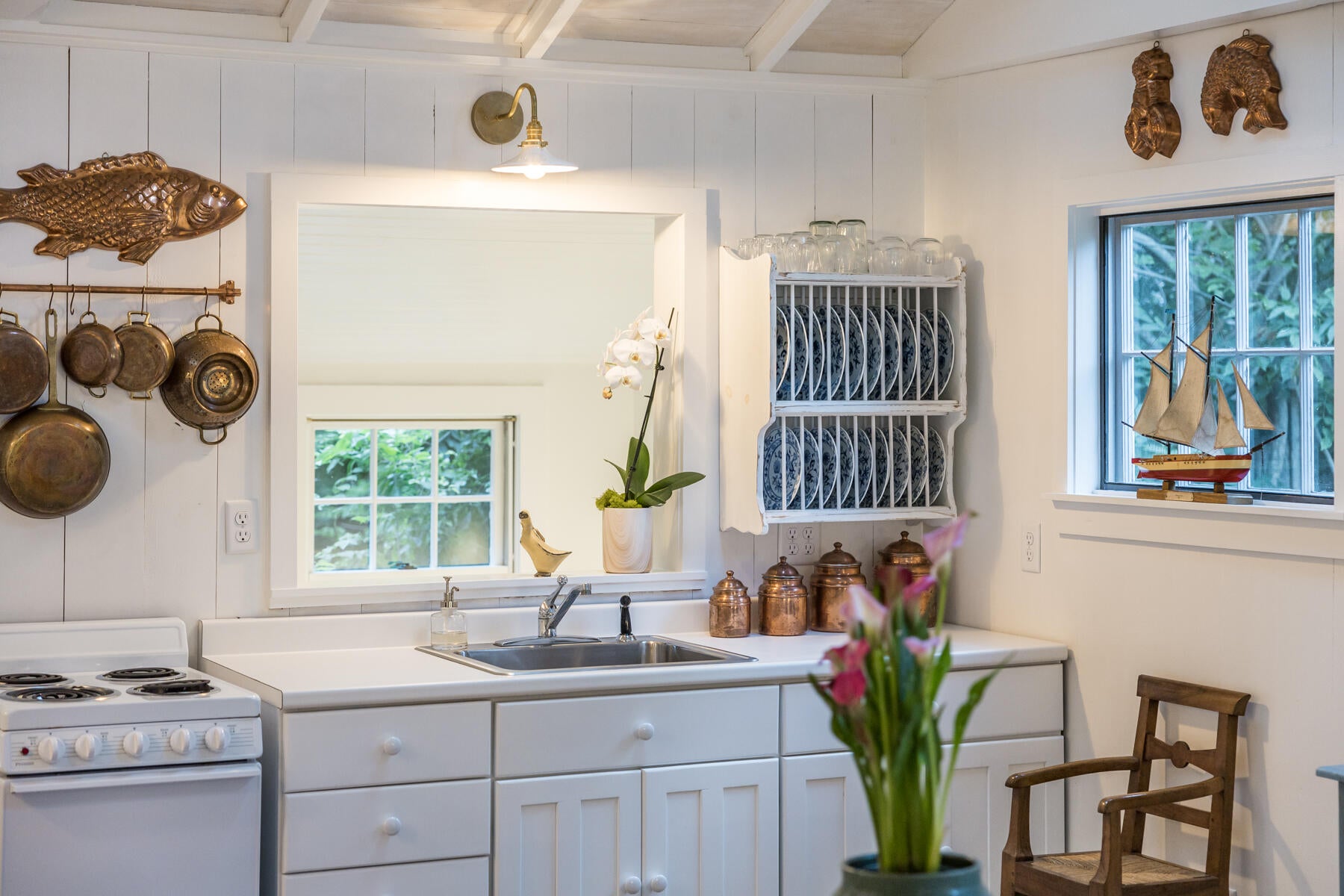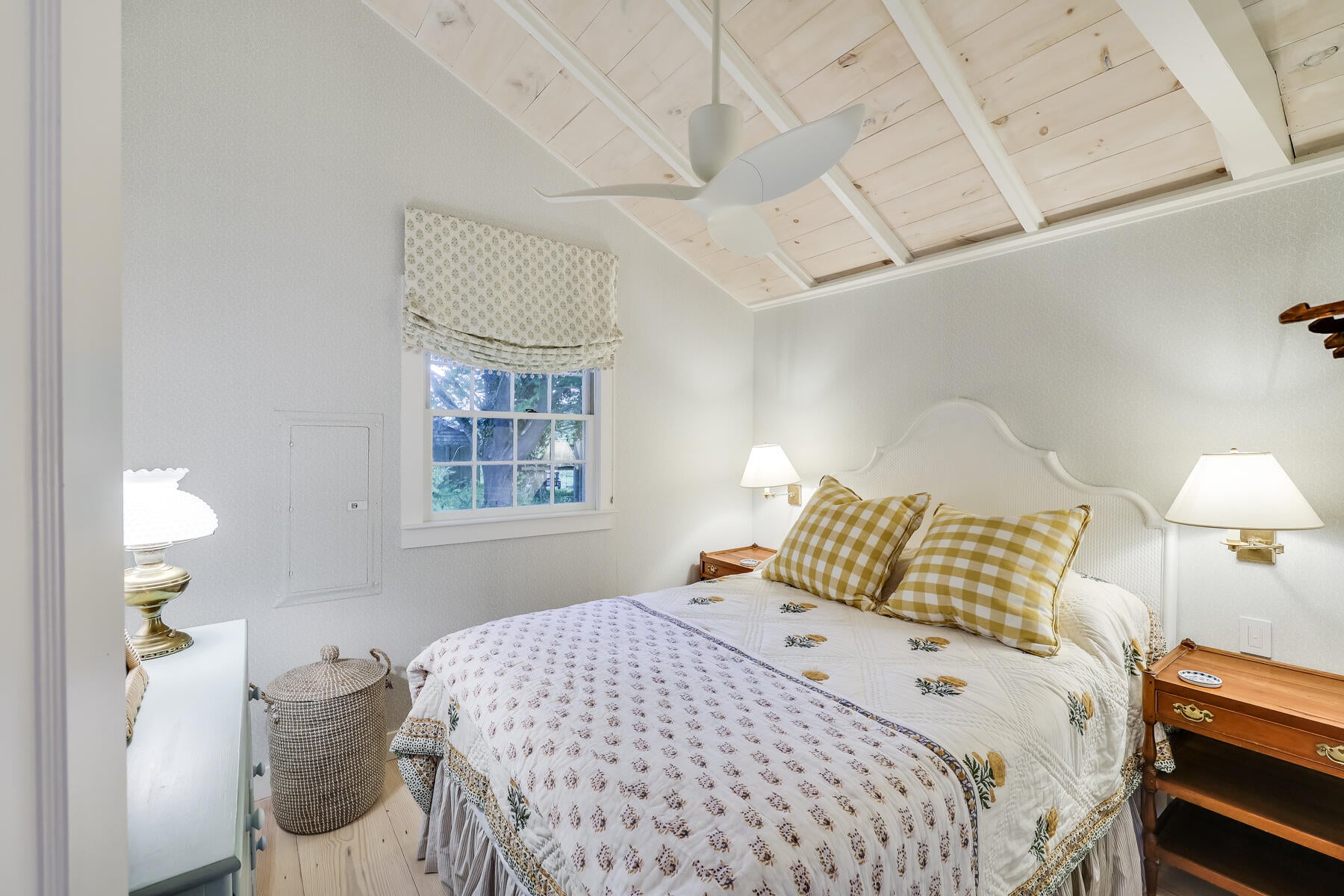 "One of the cottages has wonderful blue glass that casts a colorful hue throughout the open floor plan. Much of the antique cottages on the Cape have been demolished to make way for new and bigger properties," Greenberg said.
The cottages have wall units for air conditioning. For heating, there are ductless wall units and baseboard electric heat.
The Cape Cod Museum of Natural History — which provides access to nature trails, classes, and other informational events about the wildlife of Cape Cod — is a little more than a half mile away.
Address newsletter
Get the latest news on buying, selling, renting, home design, and more.