Real Estate
Here's what to know about the nearly 600-unit development planned for Everett
With three residential buildings and plenty of open space, V10 Development is looking to revamp a former industrial area along the Malden River.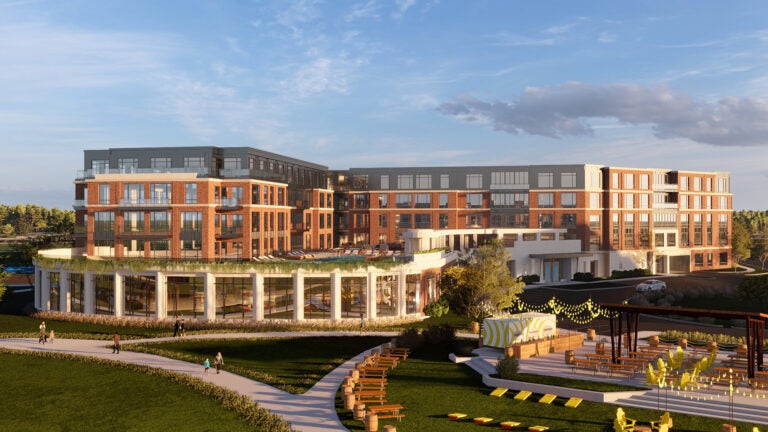 On a mission to revitalize Everett's languishing industrial areas, V10 Development has filed plans to transform a parking lot and long-vacant site into 591 units of housing with a sprawling stretch of waterfront open space.
The Residences at Rivergreen would feature three five-story residential buildings adjacent to Rivergreen Park, along the Malden River.
The development, according to V10, is "the culmination of decades of work and effort to restore this site to its former beauty," giving a long-needed makeover to what was once the General Electric Everett Plant, formerly known as Air Force Plant 28.
What's the history?
The site languished for decades after General Electric moved to consolidate its aircraft manufacturing plants in Everett and Medford in the 1980s, according to John Tocco, V10's managing partner and COO.
"Decades upon decades of it just being fenced off, walled off," he told Boston.com in a phone interview. "The riverfront was overgrown, and it really kept everyone in the community from even recognizing that Everett was on a waterfront, particularly in this area."
The plot was later part of the master plan for Telecom City, a pie-in-the-sky dream of bringing 7,500 new jobs and increased tax revenue to Everett, Malden, and Medford.
Conceived in 1996 during a technology boom, the plan called for 1.2 million square feet of office space for high-tech companies, according to a 2001 article in The Boston Globe. While Telecom City never came to fruition, there were other ideas tossed around over the years, including an office park and a residential development with "a sea of surface parking," Tocco said.
V10's plan, he explained, places greater emphasis on establishing a network of open spaces for the community and reconnecting Everett with its scenic waterfront.
"Then the area can really flourish, and folks can enjoy it," he said.
What will The Residences at Rivergreen include?
The 830,000-square-foot residential development will feature a mix of studios and one-, two-, and three-bedroom units for rent, according to Tocco. Ten percent of the units will be designated as affordable housing, he added.
Plans filed with the Everett Planning Board indicate there will be 592 parking spots on site, with residential parking located under the buildings.
And when it comes to tenants, Tocco said he expects they'll run the gamut from young professionals to retirees.
There will be a number of amenities spread out across the three buildings — the V10 website mentions a pool, gym, roof deck, and fire pits as some examples — so residents will have their pick.
"There's a lot of different possibilities to create different experiences that appeal to different folks, and then you can have access to all of those," Tocco said.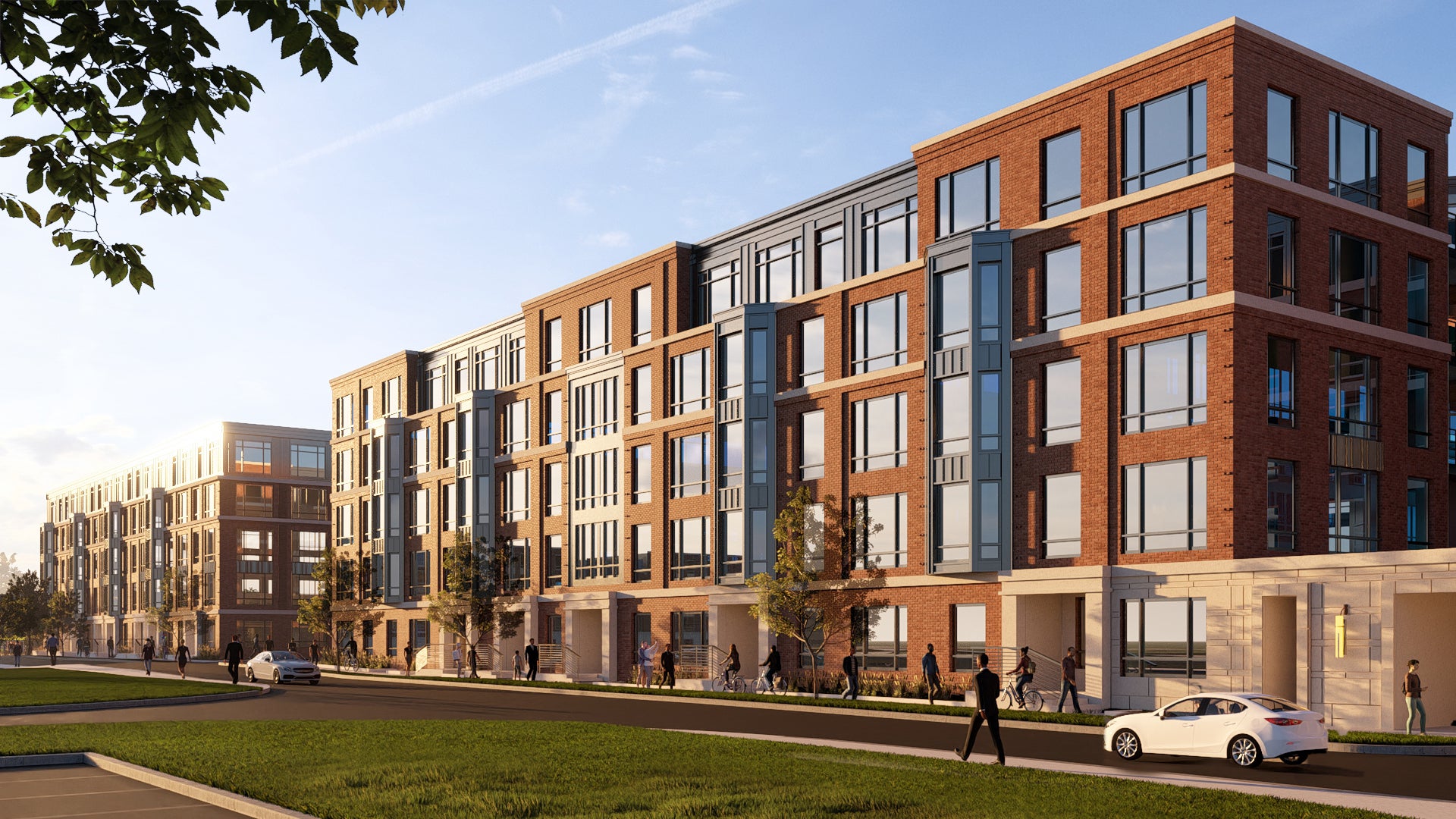 A place to gather
One of the more notable onsite amenities: A craft beer and coffee garden.
Tocco said the developers have partnered with Everett-based Night Shift Brewing and Koffee N'Box for the seasonal outdoor spot.
"We're going to bring them, and they'll be opposite each other in sort of a beverage and refreshments garden, to try to activate these areas a little bit more," he said. "So we'd bring public restroom facilities and two 20-foot trailers that would be seasonal installations for a beer garden [or to] come down and get a coffee."
In lieu of rent, he said the plan is to have the businesses contribute a percentage of their revenue to a fund for the continued restoration and protection of the riverfront park.
"So far it's been very well received, driving a lot of excitement to local Everett businesses," Tocco said.
What's the timeline?
The development is still in the early stages, awaiting local and state approval.
"There's a lot of upfront work, and all those pieces have to come into place," Tocco said. "After those come into place, probably a year from then we plan on breaking ground."
V10 Development has a few other Everett projects in the works, including the 230-unit mixed-use development Terra, as well as the 21-story, 397-unit luxury apartment tower SKY Everett. As with The Residences at Rivergreen, V10 is looking to help revitalize an industrial part of the city with Terra and SKY, he explained.
"The overarching goal is to take tired, beat up, derelict parcels and breathe new life into them," Tocco said of the company's strategy for Everett.
"It's been really an exciting time," he added. "There's a lot of potential and excitement happening in Everett."
Newsletter Signup
Stay up to date on all the latest news from Boston.com