Real Estate
Tag, you're it. Condo in old Children's Museum hits the market.
The two-bedroom, two-bath Jamaica Plain unit retains some of the elegance it had when it was a mansion.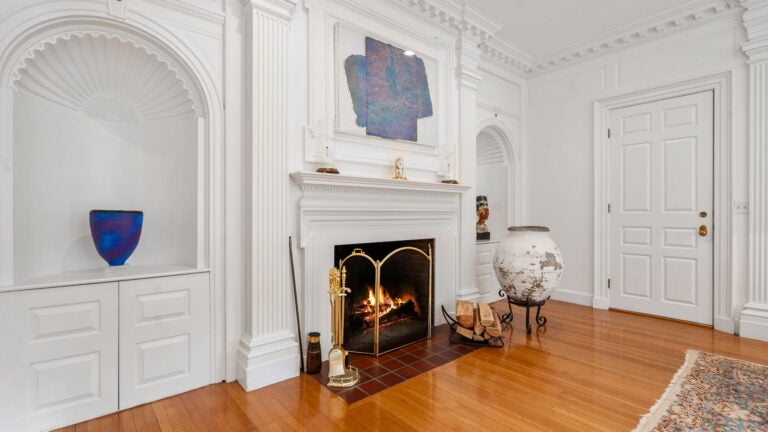 Before the Boston Children's Museum moved to its flagship location along Fort Point Channel, its home was an expansive estate in Jamaica Plain known as the "Mitton House." Now, a 1,525-square-foot condo inside the famed property is on the market for $1,150,000.
In search of a larger space, the museum moved to the luxury building, built in the 1890s, in 1936. Constance Cervone of Cervone Deegan Real Estate, who is co-agent on the listing with Janet Deegan, remembers visiting the museum inside the estate as a child when it was filled with stuffed elephants and unique exhibits.
Now 100 Pond Street, Apt. 3, is a two-bed, two-bath unit set across from Jamaica Pond. Located on the first floor, the unit echoes its historic role as part of the Mitton family mansion with its attention to detail, ranging from extensive crown molding to scalloped niches.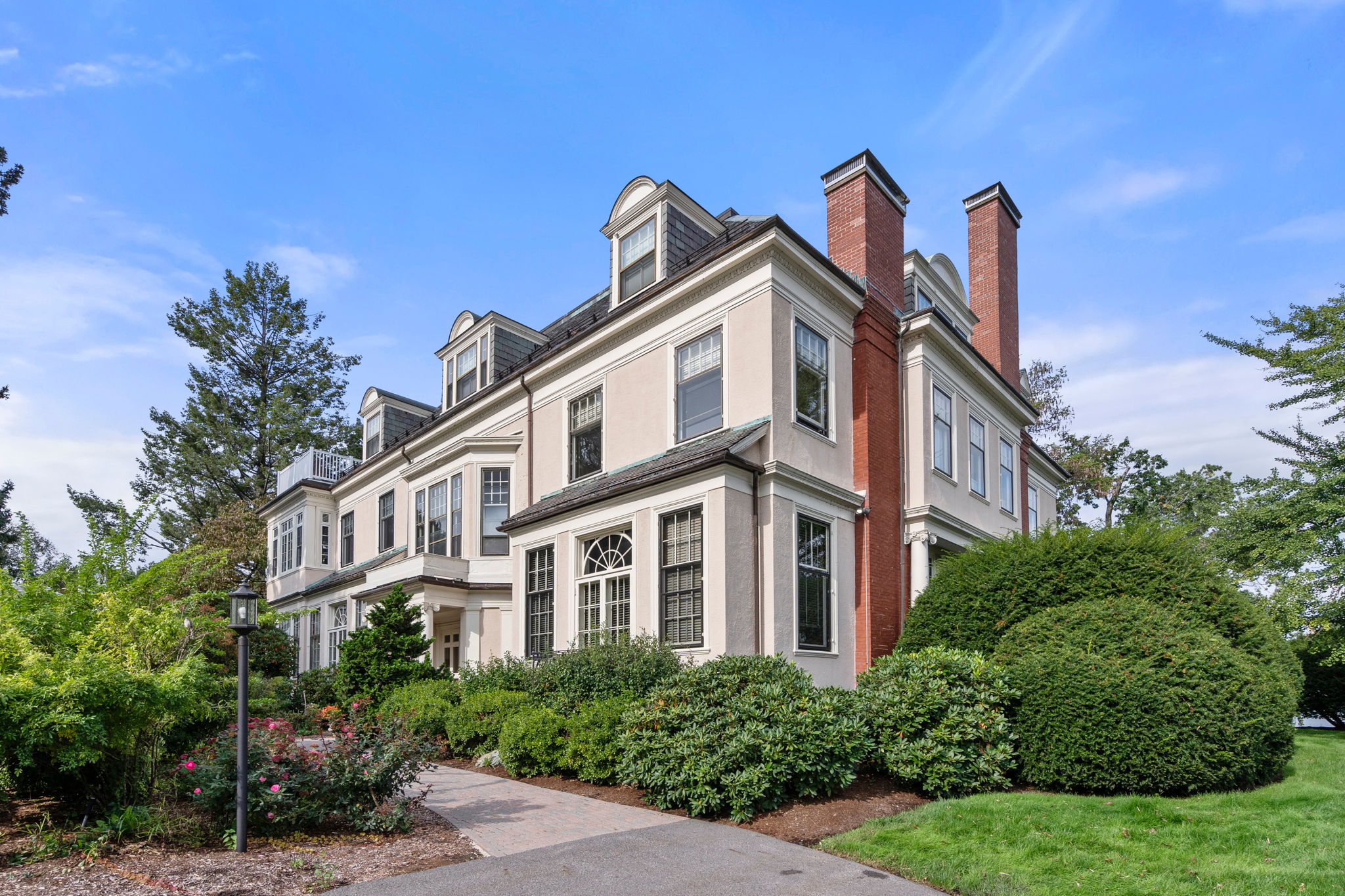 The condo welcomes guests in the palatial living room, where 12-foot ceilings and floor-to-ceiling windows express the property's original grandeur. There's a working fireplace, as well as a set of French doors that open to a Juliet balcony.
"This first floor had the most glorious rooms in the house," Cervone said. "Some of the most beautiful detailing I've ever seen is in that room."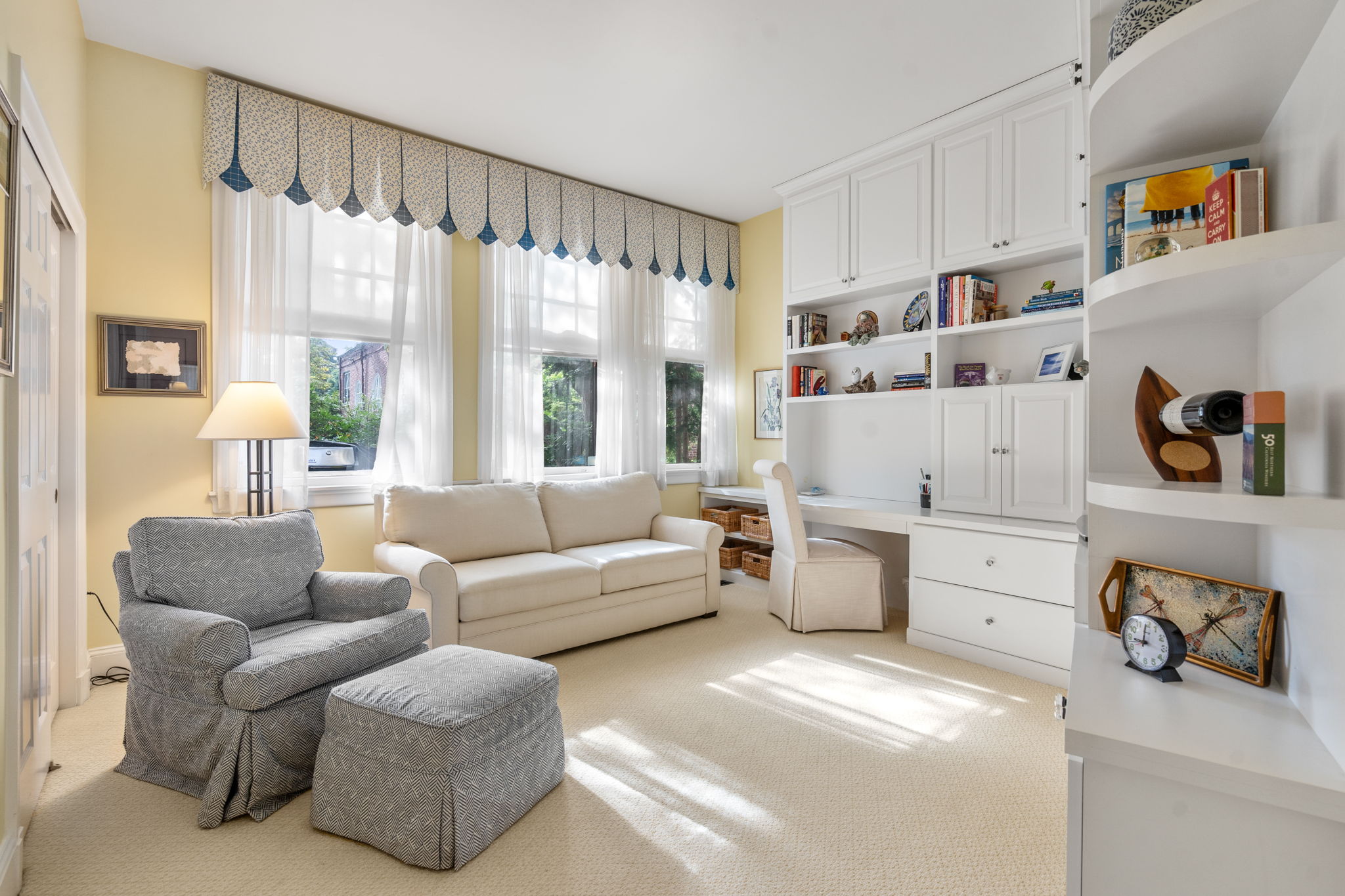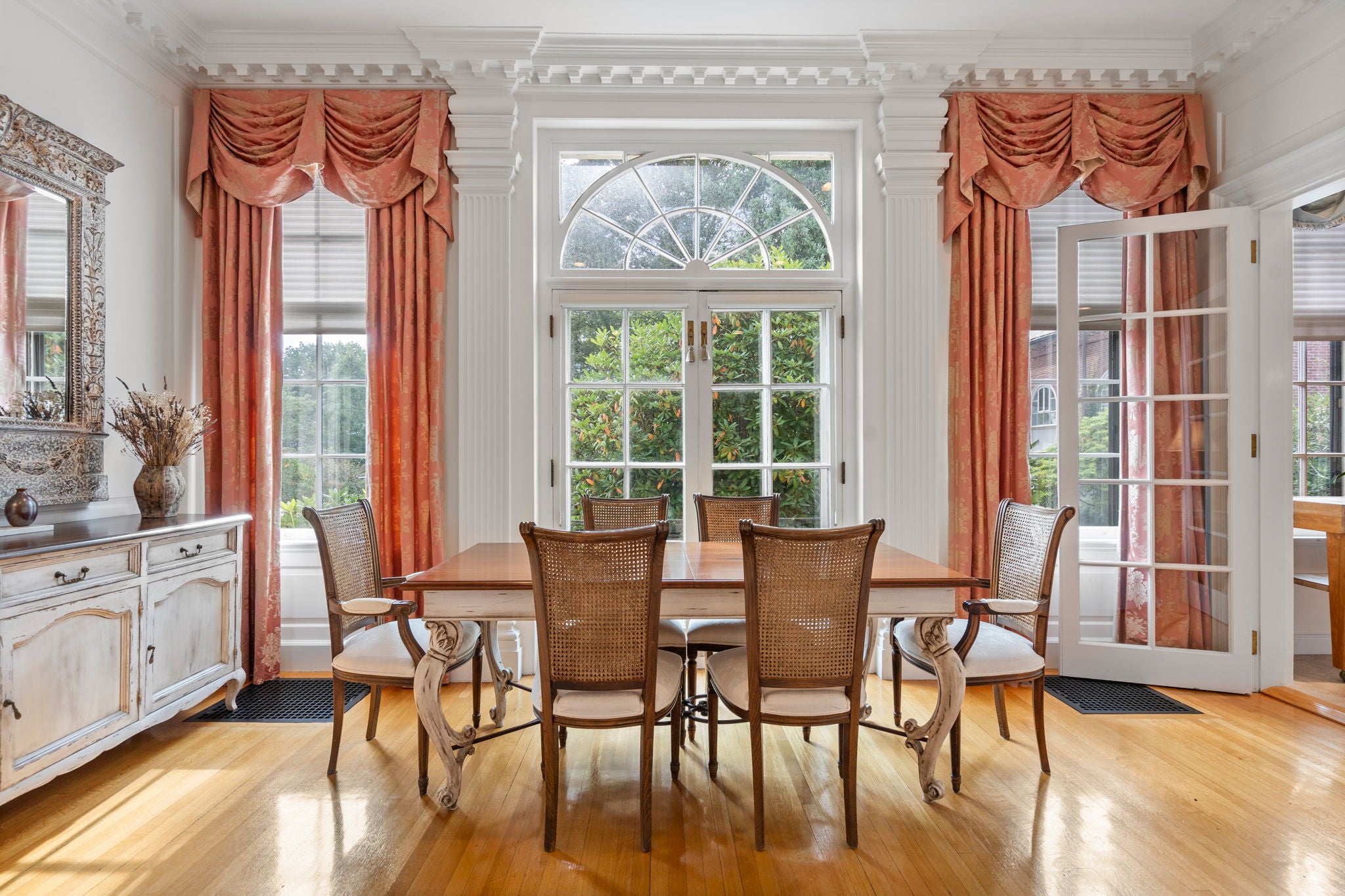 The former sunroom is now a spacious custom kitchen, boasting an island with a sink, as well as multiple windows and another set of French doors to a deck that measures more than 150 square feet. It's surrounded by mature oak trees, providing a private oasis in the city.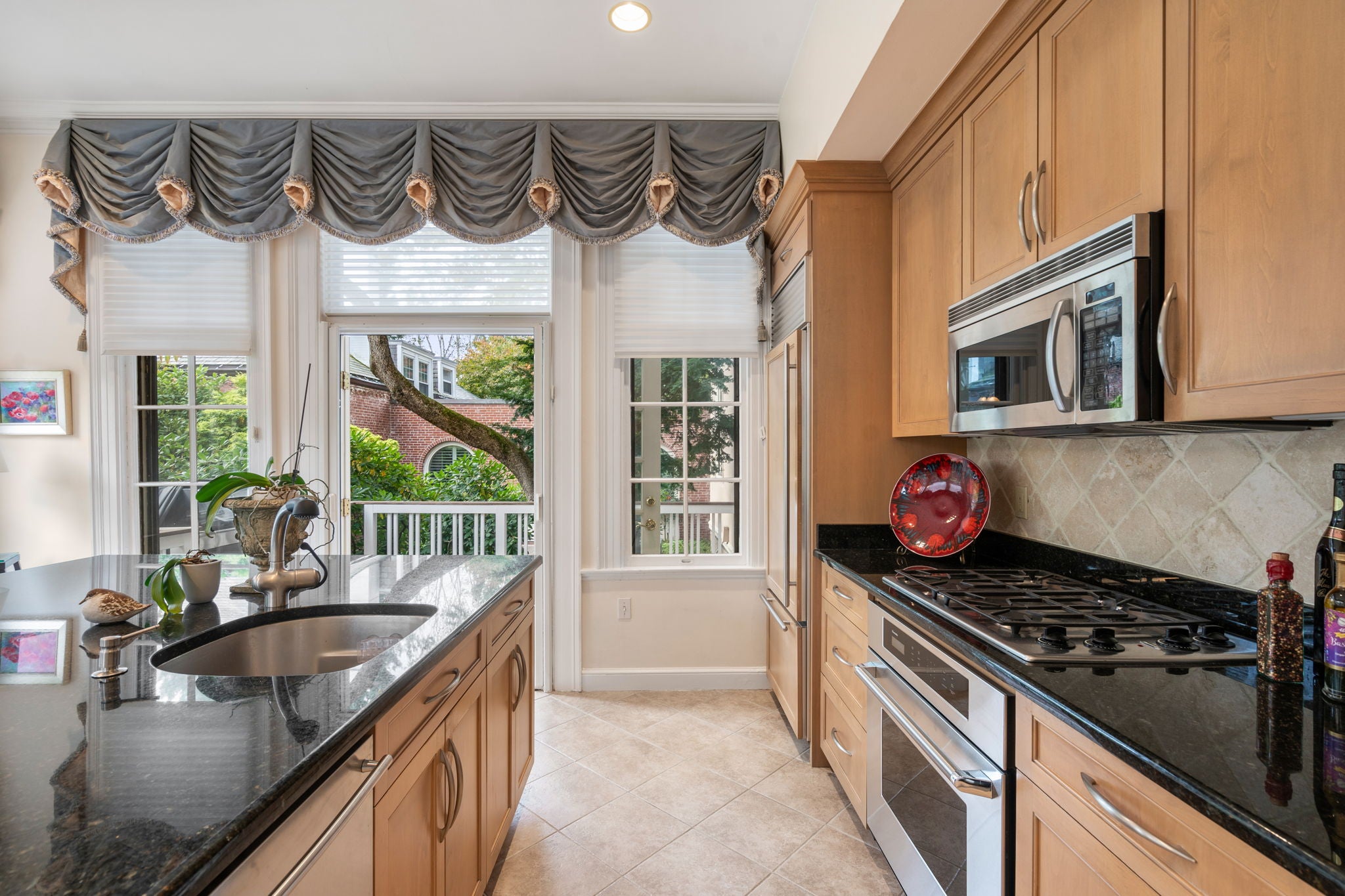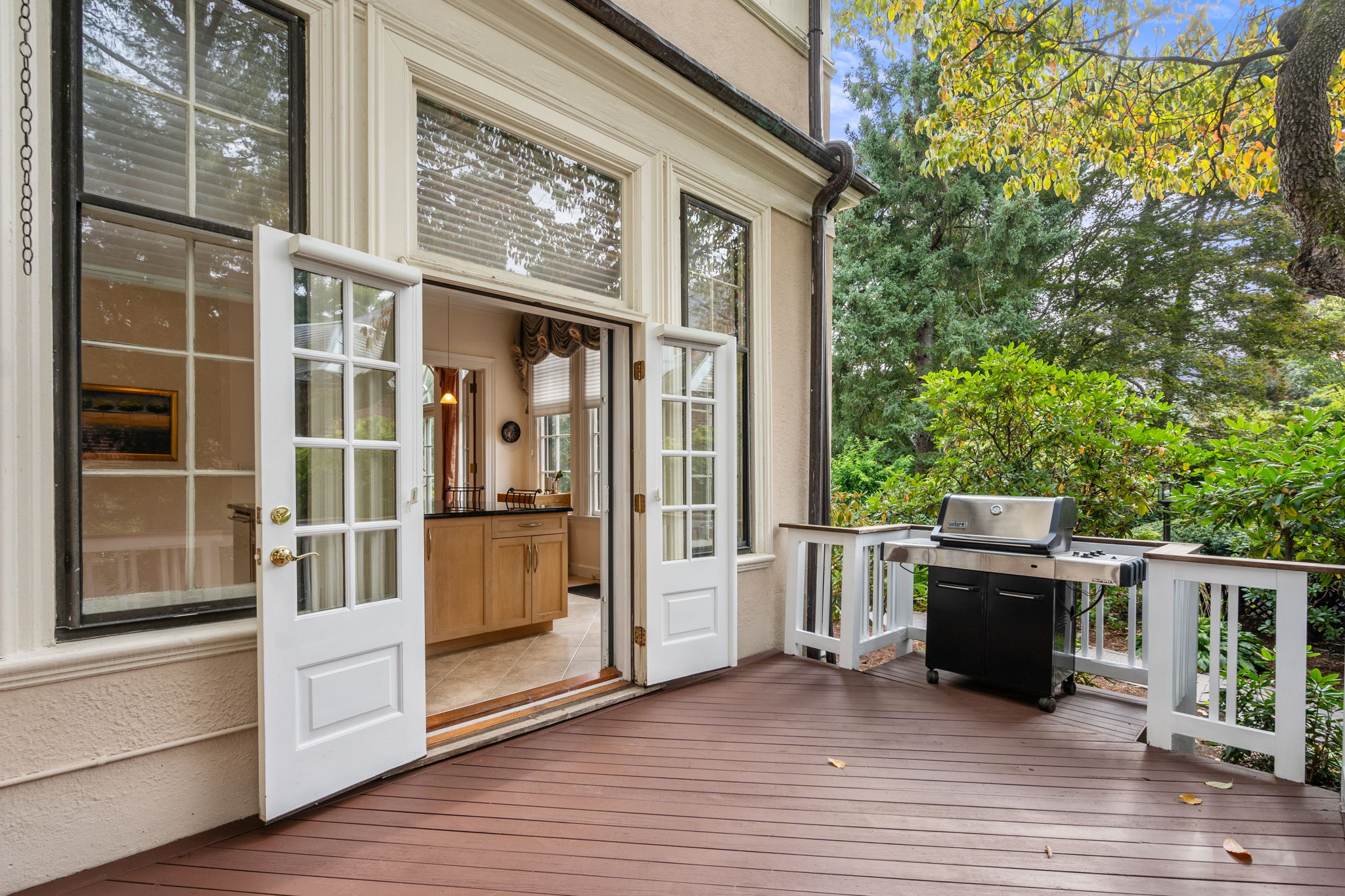 The condo's primary bedroom features several closets and an en suite bath. The second bedroom, which currently functions as a den, could easily become a home office.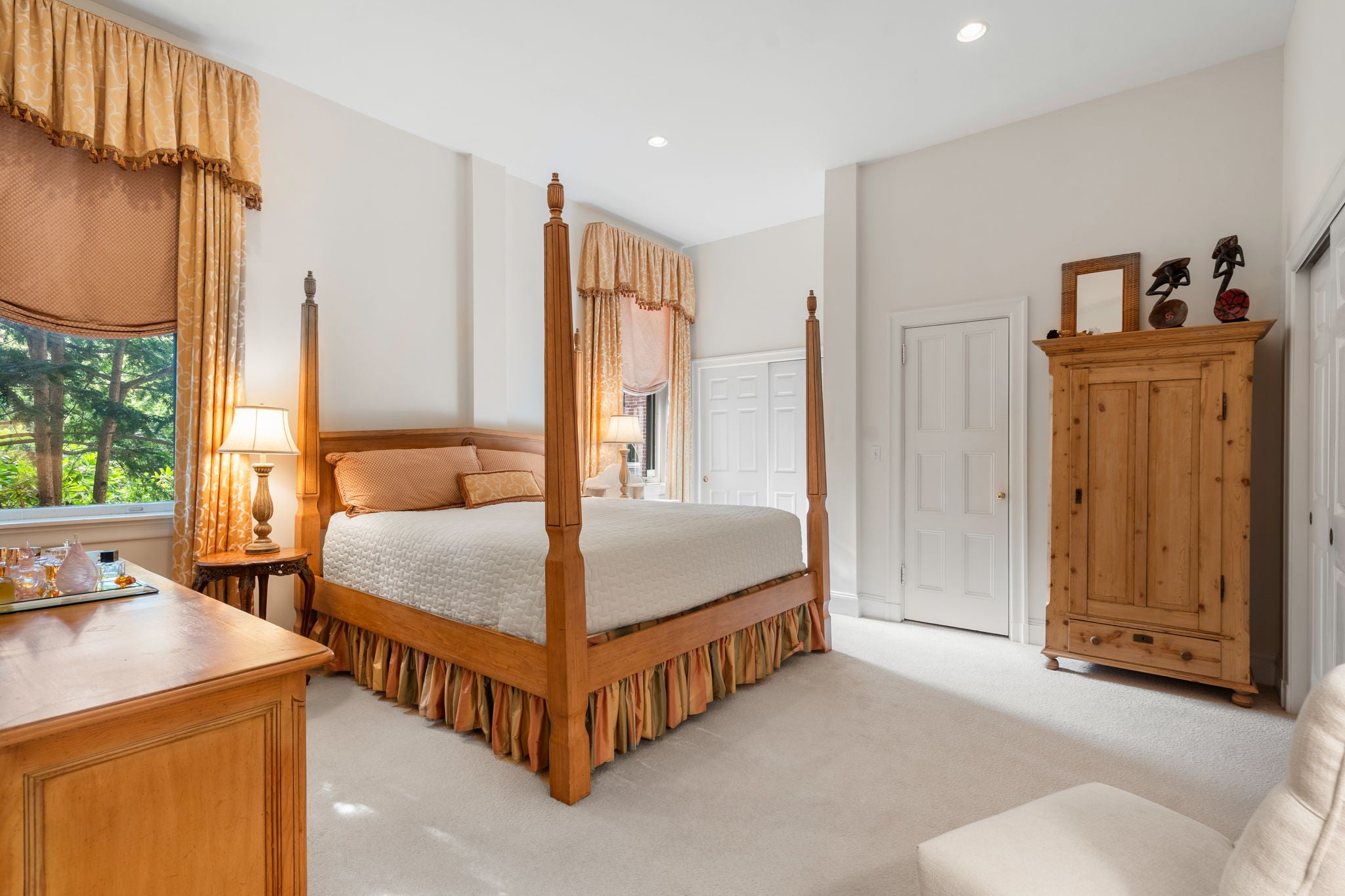 The building at 100 Pond St., which holds 12 units of the complex's 30 total, provides amenities that range from one parking space and basement storage to a tennis court and meticulously landscaped grounds. The homeowner's association fee for this condo is $1,316 a month.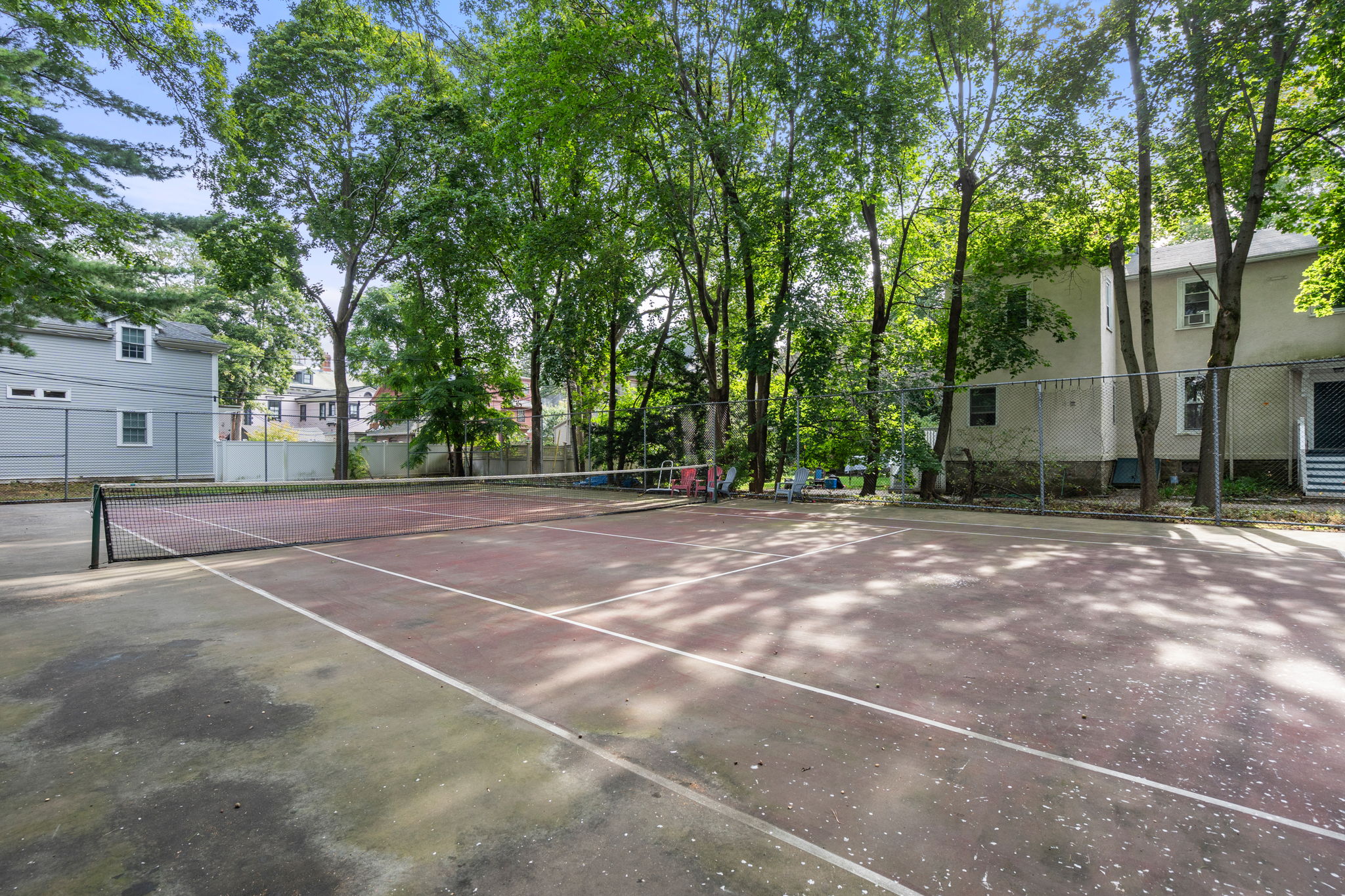 But it's the condo's prime location across from Jamaica Pond that is one of the most coveted features, Cervone said.
"One of the things I like about this particular unit is that you get all the benefits of being across the street from Jamaica Pond but none of the noise, since you're not facing it," she said.
Address newsletter
Get the latest news on buying, selling, renting, home design, and more.