Renting
The most expensive rentals in Boston cost more than $20,000 per month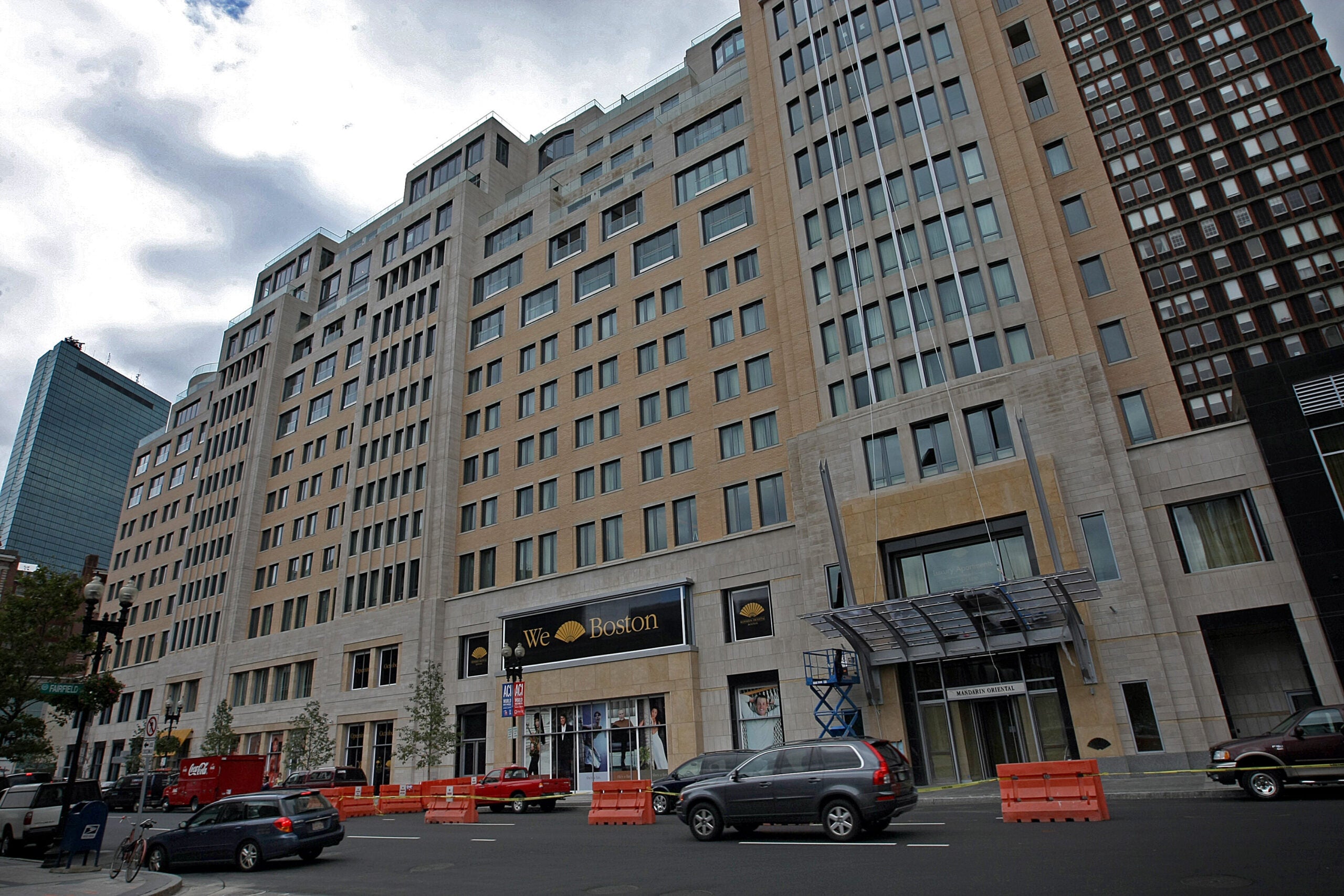 You too can kick back in your four-bedroom penthouse atop one of Back Bay's top luxury towers, complete with an outdoor patio the size of a small apartment.
Just get ready to fork over $35,000 a month.
No oddity, the listing at Trinity Place overlooking Copley Square is part of a growing trend that is seeing rents at the very top of the luxury residential market in Boston skyrocket, with monthly payments in the $20,000 range going from a rarity to simply unusual.
It is a trend that is being fueled by the frenzied building of new luxury condo towers in Boston, with some owners, particularly investors, opting to rent out their deluxe new digs.
"The highest rental values are in the condominium buildings with services," noted Kevin Ahearn, president and owner of Otis & Ahearn, a top Back Bay luxury condo brokerage and research firm. "They have all the bells and whistles."
By comparison with the $35,000-a-month Trinity Place penthouse, the three-bed, two-bath corner penthouse at the posh Mandarin Oriental, just a short walk away down Boylston Street, is a steal.
For $24,000 a month, you get a private roof deck with direct elevator access, floor to ceiling windows, and a "designer sleek gourmet kitchen" for your chef to concoct culinary delights in. And you'll sleep easy in a "sophisticated master suite with luxurious marble bath with soaking tub and walk in closets."
Plus there's access to all the amenities of a five-star hotel, including a "lavish" spa/wellness center and "heated sidewalks."
To top it all off, the penthouse has already been "renovated," an intriguing concept given the Mandarin Oriental just opened in 2008.
For an extra thousand dollars a month – $25,000 total – you can rent a 10th floor, two-bed and two-and-half-bath apartment at the Mandarin. The front-facing condo overlooks the Back Bay, with ten windows and an array of "custom interior features and finishes," including French doors.
More high-priced luxury condos turned rentals are expected to hit the market soon as the new Millennium Tower and other new luxury condo high-rises open, Ahearn noted. These typically are units bought by investors who decide to then rent them out for top dollar.
One exception to the luxury condo turned rental trend is a new, $18,500 luxury apartment that just hit the market at 298 Beacon. The site of a tragic 2014 fire that took the lives of two Boston firemen, the Beacon Street brownstone was bought and renovated by a developer.
The three-bedroom, two-and-half-bath garden-level unit comes with a pair of tandem parking spaces as well as "direct access" to a "large private deck with gas fireplace, [and] grill area hot tub" according to the listing. At 2,375 square feet, it is also the size of a single-family home.
The massive monthly payments required to lease some of these uber-luxury units offers up a new twist in the never-ending rent versus buy debate.
The Mandarin units, for example, will put you out roughly $300,000 a year. Stay three or four years, and you will have enough to buy a million-dollar condo.
But many of these super high-end rentals are paid for by companies who are relocating top executives, Ahearn notes.
Others simply like the convenience of renting. And if you can afford to lay out $20,000 a month, money isn't exactly an issue.
"For those high net worth people who may have multiple homes a $20,000 rental is the price they are willing to pay for the security, convenience and amenities they are used to having and can easily afford," David Crowley, strategic real estate advisor at One Boston Real Estate, noted in an email. "For them, the cost savings of buying vs. renting never enters the decision-making equation."
"When it comes to Boston real estate convenience can come with a hefty price," Crowley noted.