Renting
Tips for renting on the Cape and the Islands. It's not too late.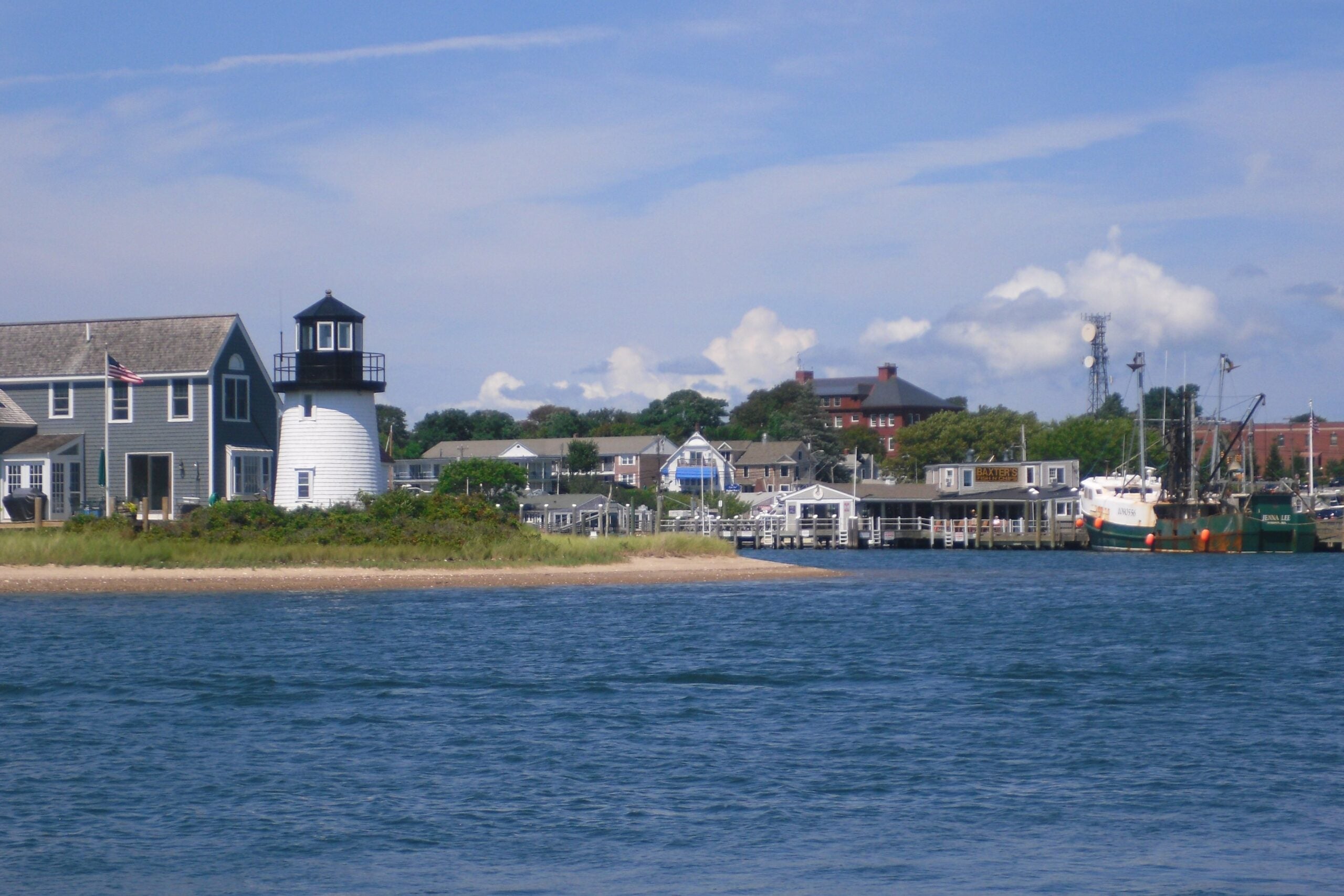 Spring weather is finally here, and while it may seem a little late to be thinking about a summer rental on the Cape or the Islands, real estate agents say the market has changed and there are plenty of properties still available.
Cape Cod
The days of needing to secure your rental a year in advance are gone for all but the properties in highest demand during the busiest weeks of the year, according to Tina LeBeau and Lynda Beiling, Mid-Cape rental specialists with Kinlin Grover Real Estate.
"It's definitely not too late," Beiling said. "It's coming up to Easter and Mother's Day, and a lot of families get together and discuss their vacation plans. About 90 percent of our bookings are directly online, and more often it's the younger generation making plans for themselves and their parents."
Beiling said many properties' June calendars are fully booked because a new "hotel" tax on vacation rentals (up to 17.45 percent, depending on where the rental is located) goes into effect in many Cape Cod and Island communities on July 1. That's including the current 5.7 percent state tax. Savvy renters are scheduling time away earlier in the summer to avoid paying the new tax.
LeBeau said not everyone wants to be right on the water, either. Many renters come to Cape Cod for other reasons and can save money by renting inland.
"Not everyone comes to the Cape for the beach," she said. "We've got boating, golf, kids have trampoline parks and Water Wizz. People come to watch the Cape League baseball games at night. They've figured out the closer you get to the water, the more you're going to pay."
Beiling said more millennials are seeking three- and four-day rentals, with many preferring to split their time and finish their vacation in Newport, R.I., or somewhere similar.
Nantucket
There are plenty of summer rentals available on Nantucket, but higher-demand properties are just about fully booked for the high season (the last two weeks in July and the first two weeks in August), according to Cynthia Lenhart, owner and founder of Compass Rose Real Estate.
"We have lots of rentals that maybe we just listed or people change their plans, so we've got houses to rent, especially outside of those weeks," Lenhart said. "The last part of June is a fabulous time to come. It's cheaper and there's more availability — September and October, too. Because so many people have to get back for school, the last week of August is one of the last weeks we book. First week in September, too. I'd rather be here then than at any other time of the year. The weather and water are wonderful, restaurants are open, and the crowds are gone."
Lenhart said many owners require a one-week minimum stay, but some will do three- and four-day minimums outside the high season. She said many people will pay a premium for a rental right on the water, but they don't have to. "Nearly every road on the island ends at the beach," she said. "We're 30 miles out to sea with beaches in every direction. You're never more than a couple of miles away from the beach, and there's a shuttle system that takes people around. Being in town is fun. It was the whaling capital of the world in the 19th century, and it still looks that way. You can rent a bicycle to get to the beach, and the beach is free."
Martha's Vineyard
Fair time on Martha's Vineyard (Aug. 15-18) is just about fully booked, but there are still plenty of rentals available on the island during the rest of the summer, according to Leslie Floyd, managing broker of Point B Realty.
"I own two rentals on Chappaquiddick and have the Fourth of July week open in both," Floyd said. "Memorial Day weekend is always huge. That's the kickoff to our season. June is busy because that's when the first striped bass arrive. July and August are our peak season. The second week in September is gorgeous. The weather and water are warm, but the beaches are almost empty. I think it's a perfect time to come to the Vineyard."
Floyd said most renters want a swimming pool on the property, and everyone demands air conditioning. She said she can find a rental for just about everyone, even last-minute vacationers. It can be hard to get last-minute tickets for the ferry, she said, but she tells people to put their names on the waiting list and nine times out of 10, they get on the boat. In the off-season, it's even easier, she said, and that's when many owners will relax their one-week minimum.
"The weeks between September 15 and October 15 are becoming more sought after because of the bass and bluefish derby," Floyd said.
Floyd said Chappaquiddick is an underappreciated part of the island probably because it is accessible by car only by ferry.
"The lines can get long, but you just have to time when you go shopping," she said. "I think it's more relaxing from the rest of the Vineyard because there are fewer tourists and crowds."
While each of the agents quoted in this story said they are responsible for the rental properties and renters they represent, and there is less accountability when going through websites like Airbnb, Craigslist, VRBO, and the dozens of other property rental sites. On the other hand, these sites offer even more rentals on the Cape and the Islands (some aren't on the Multiple Listing Service), and many people have used them successfully.
"It's a new landscape, like Uber of Lyft versus taxi drivers," Floyd said. "Anyone can post pictures online, but we agents know all of our houses. We are fully aware of what the house is. There are beautiful houses downtown, but they're next to a restaurant and the trash truck comes at 7 a.m. every morning. A local agent will make you aware of that. Will those websites?"
Jim Morrison can be reached at [email protected]. Subscribe to the Globe's free real estate newsletter — our weekly digest on buying, selling, and design — at pages.email.bostonglobe.com/AddressSignUp. Follow us on Facebook, Instagram, and Twitter @globehomes.